Aston Martin has unveiled the DB11 Volante , the convertible version of the DB11 Coupe that was launched last year. Engineered to be the best open-top supercar created by Aston Martin, it boasts a convertible fabric roof that has been designed to withstand close to 10 years of abuse without breaking a sweat.
Like its Coupe brethren, the Volante is constructed from an all-new bonded aluminum structure, which is 26% lighter and more rigid than is predecessor's. Adding to that, it is said to offer better performance and handling abilities without sacrificing refinement and luxurious that are expected of a gran tourer.
Aston Martin has given the car the same single-piece aluminium bonnet and 'Curlicue' aerodynamic feature from the DB11 Coupe, which improves airflow and reduces weight. Then, there are also new wood/carbon fibre veneer panels on the seat backs, ultra-slim 'light blade' tail lights and newly designed forged alloy wheels.
Under the hood is the 4.0-litre twin turbo V8 engine that delivers close to 510bhp, which is coupled with a smooth shifting 8-speed automatic transmission. Drivers will be able to alter the Volante's behaviour by adjusting its 3-stage powertrain and chassis modes.
These systems coupled with dynamic torque vectoring, allow drivers to adapt the vehicle's behavior to the various roads and weather conditions. But, much to the dismay of purists, the DB11 Volante is fitted with an electric power steering as apposed to the tried and tested hydraulic setup.
That said, the stand out feature of the Volante has to be its sophisticated fabric roof. It is an all-new 8-layer design that is fitted with insulation materials that help reduce ambient noises especially tha of weather and wind. It only needs about 14 seconds to fully fold into the rear and a mere 16 seconds to come back up – all done with just the remote key.
Due to the construction method and the way that this fabric roof is able to fold neatly away, the the car has 20% more boot space in the rear compared to the outgoing DB9 Volante. This makes the new vehicle a more practical grand tourer, and one that can be used on a daily basis.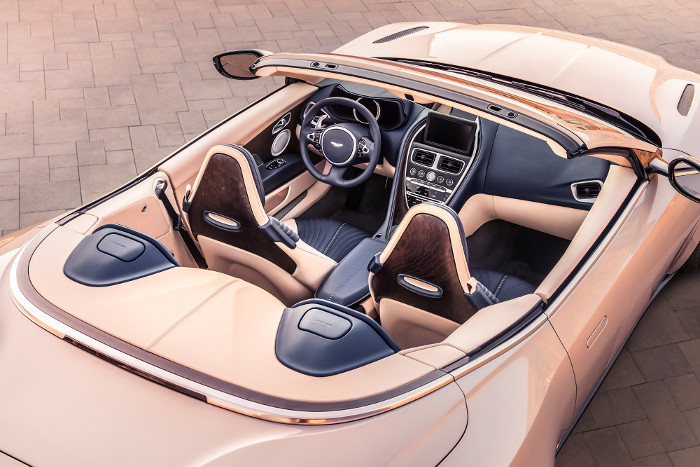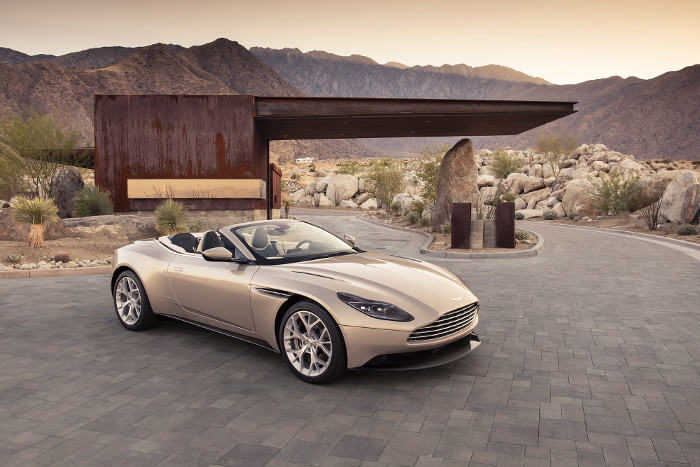 Aston Martin President and Chief Executive Officer, Dr Andy Palmer, said, "For many of our customers, indeed many generations of Aston Martin customer, the Volante has always offered something very special: a unique combination of elegant style, innate sporting ability and sensory engagement that lifts it above other open-top cars."
He then added that, "The new DB11 Volante captures those qualities perfectly and promises the kind of pleasure and enjoyment that can only come from driving an open-top Aston Martin."
Aston Martin has announced that the first round of deliveries will take place towards the first quarter of 2018, which is still a long way off, but judging from the looks alone, we doubt Aston Martin will have any problems selling this particular car.