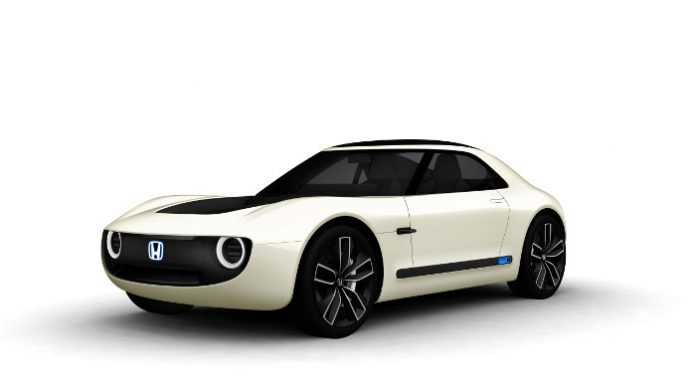 Honda unveiled a new sports car concept at the Tokyo Motorshow called the Sports EV Concept. The car features similar retro-modern looks of the Urban EV Concept, that has been altered to suit a larger silhouette.
At the front, it gets the same iconic rounded headlights used by the early Civics and an elongated black grille that occupies the recessed section of the front fascia. The bulging front fenders and long swooping bonnet provide the car with a muscle car look.
The noticeably large windshield stretches the entire width of the car with the A-Pillars forming narrow partitions between it and the window glass. Toward the rear, the vehicle takes on a fastback look, reminiscent of the original Ford Mustang.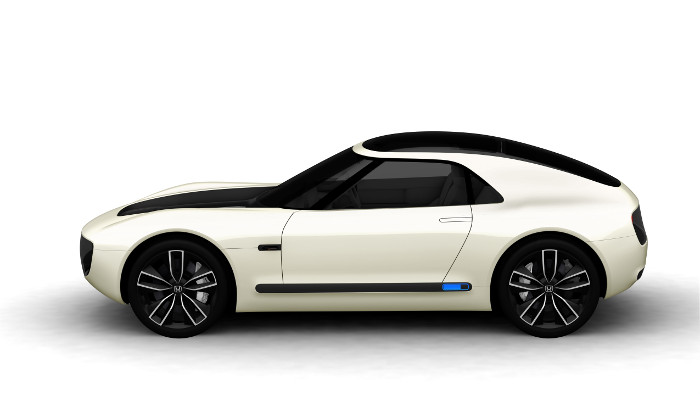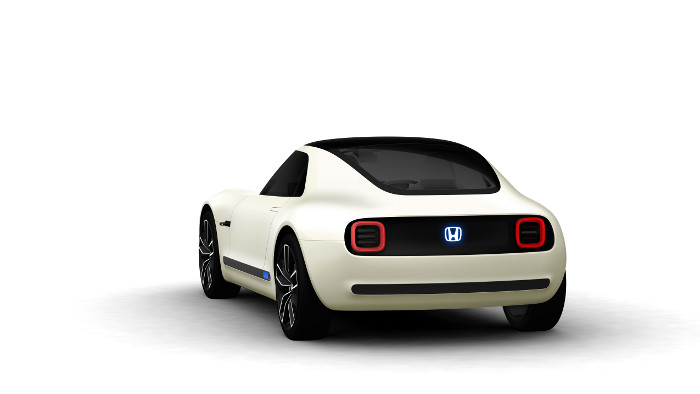 It's raked roofline tapers toward the back and forms a muscular looking rear. The overall look makes the car look as premium as vehicles from European automakers. Despite being a compact sports car, its design fools people into thinking that the Sports EV Concept is a larger car than its dimensions would suggest.
According to Honda, this new concept combines EV performance with Artificial Intelligence in a car that has been purposefully built to offer decent driving enjoyment. This news suggests that the car will be aimed at enthusiasts as well as those who enjoy a well built machine.
It's refreshing to see Japanese automakers embrace this newfound need to produce efficient vehicles that combine cutting edge technology with beautifully sculptured bodies. That said, this is only part of the story for Honda. The automaker also unveiled plans of developing various technology that may contribute to the realization of a carbon-free society.