Nissan IMx, an all-electric crossover concept vehicle is the automaker's vision of future mobility. It's angular design coupled with the signature V-shaped grille give the car a menacing stance. The long curved bonnet and sophisticated fin shaped front fascia seems to have been inspired by the aeronautics industry.
The car is powered by Nissan Intelligent Mobility, which is the company's approach to changing how cars are powered, driven and integrated with society. Built on the automaker's EV platform, the IMx has a flat under body and floor, which not only lowers the centre of gravity for better driving dynamics, but increases cabin space and luggage carrying capacity.
A pair of electric motors power the front and rear wheels, giving the car AWD capabilities. Their combined power is rated at 320kW and an amazing 700Nm of torque. Juice is supplied via a high capacity battery that has been engineered for increased energy density. On a full charge, Nissan says that the IMx is able to travel 600km before needing to be recharged.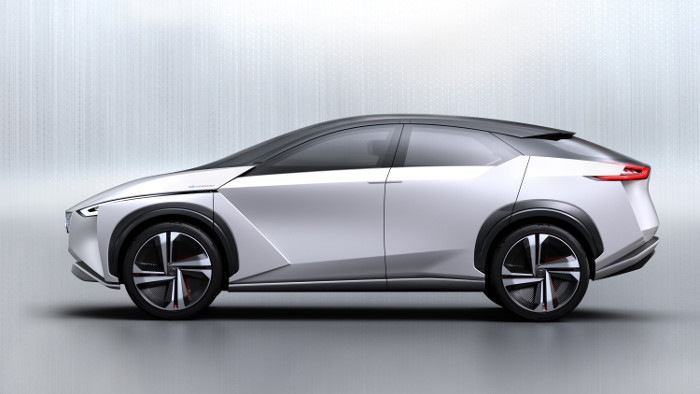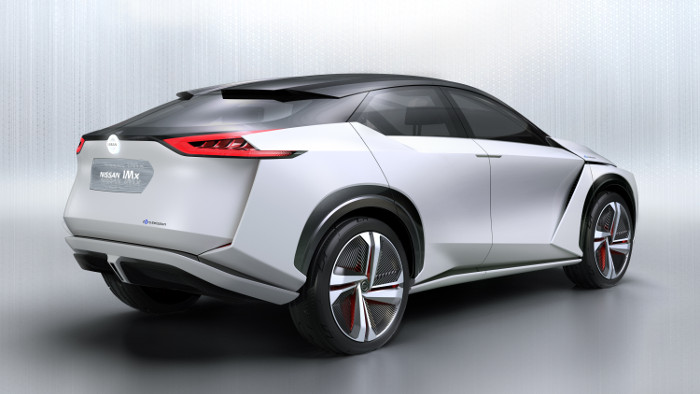 This vehicle also has autonomous driving capabilities too, thanks to a system called ProPILOT. Once engaged, the IMx stores away the steering wheel and recline all seats, leaving ample room for the driver and passengers to rest and enjoy a relaxing journey. When disengaged, the steering wheel is propped back up and the driver can than resume control over the vehicle.
Adding to that, the car is also able to drop off its driver at his/her destination then search for a suitable parking spot to recharge. Once he or she returns, the IMx unplugs from the charger and heads on over to the pick up point. It is also able to pick a suitable charging time depending on tariffs, and when possible, return power to the power grid.
The whole process is carried out efficiently, thanks in part to the increased battery capacity and connected-car technologies, including Seamless Autonomous Mobility. It's a future that many sci-fi movies have envisioned for years and now, Nissan might be able to bring it to reality in the not so distant future.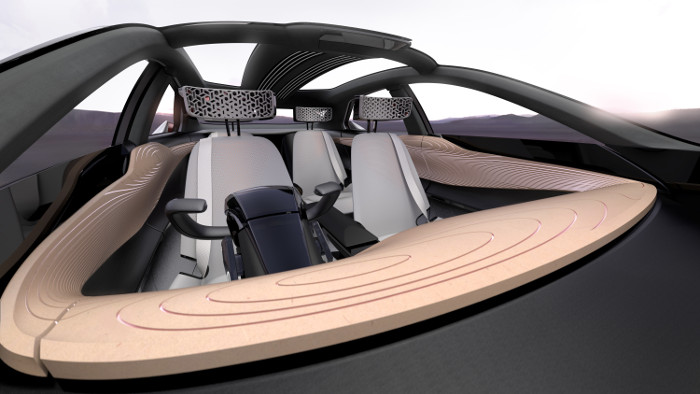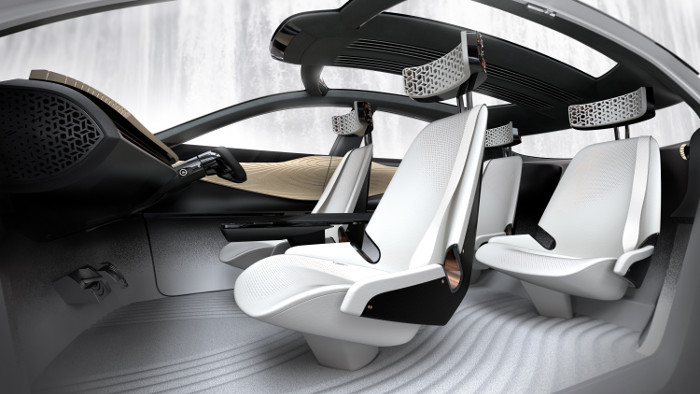 Speaking of the car, Daniele Schillaci, executive vice president for global marketing and sales, zero-emission vehicles and the battery business, said, "Through Nissan Intelligent Mobility, Nissan is committed to changing the way people and cars communicate, as well as how cars interact with society in the near future and beyond."
Inside, the car has a panoramic OLED instrument display panel that allows for a view of the external environment in the background. Despite seeming a bit gimmicky, Nissan has also fitted a separate, wood grain-patterned display, which is positioned below the instrument panel and wraps around the interior door trims.
Through the use of artificial intelligence or AI, drivers will be able to control what's displayed on the instrument panel with just their eye movements and hand gestures. This type of user interface negates the need for many physical buttons and switch-gear that we are accustomed to seeing in our cars today and instead, offers a less cluttered and more elegant cabin design.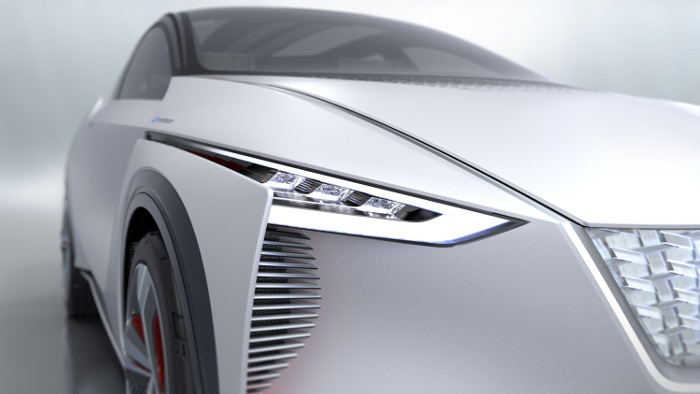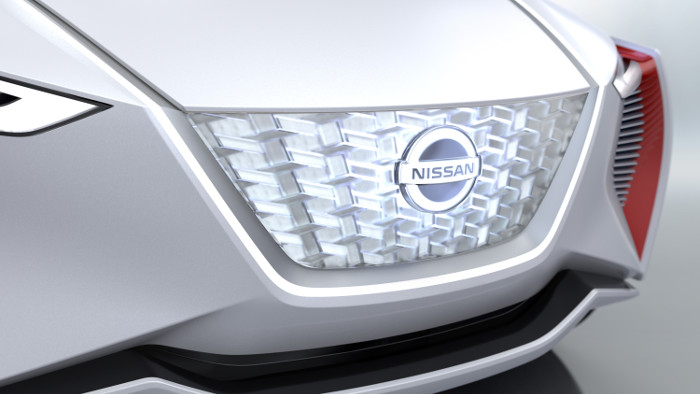 We don't know when these technologies will make thier way into mass produced Nissan vehicles, but such systems will prove to be exceptionally beneficial in our busy world. It could reduce the number of accidents resulting from inattentiveness, driver fatigue and other issues.