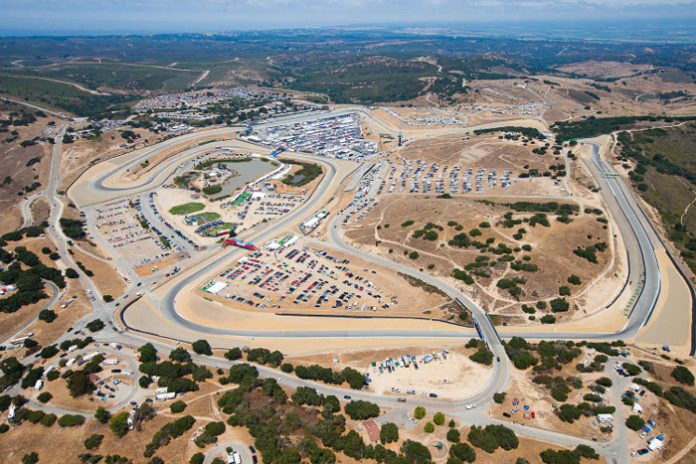 Laguna Seca, the world renowned racing circuit, turns 60 this year. The legendary track known especially for its 'corkscrew chicane' that consists of a hard left and right turn coupled with a 5.5 story drop in elevation. It has played host to some of Motorsport's most competitive races that include Can Am, Trans Am, Indy Car, and 500cc Motorcycle Grands Prixs.
"We are incredibly pleased to celebrate the 60th birthday of a track that grabs your heart," said Gill Campbell, general manager of Mazda Raceway Laguna Seca. "Great names like Hill, Moss, Andretti, Brabham, Rossi, McLaren, Shelby, Donohue, and so many more are what makes this one of the world's racing gems."
"We honor all of the past and present leaders, staff, volunteers, racers, and fans who have made this place what it is and continue pushing it forward for future generations to enjoy," he later added.
Since its opening in 1957, Laguna Seca has undergone many changes and developments to improve driving conditions. But its inception, came to be out of necessity rather than vanity purposes. Prior to its introduction, road races were held at Pebble Beach but due to certain tragic events, organizers sought a safer course.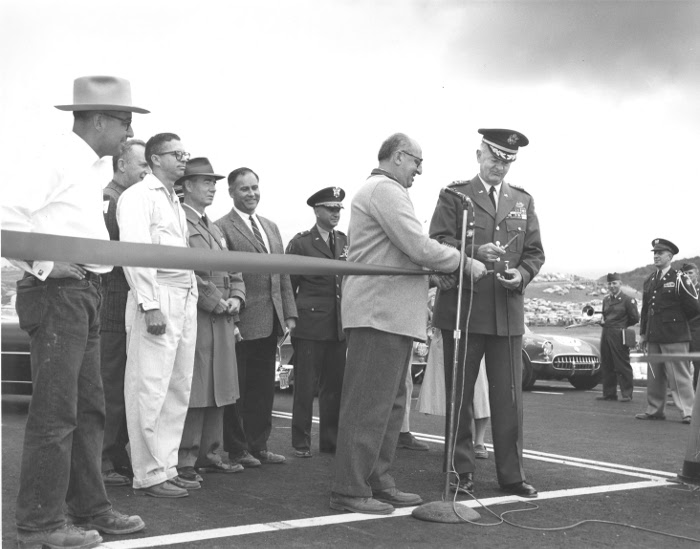 A handful of businessmen came together to form SCRAMP or Sports Car Racing Association of the Monterey Peninsula. It and the the Monterey Chamber of Commerce negotiated a five year deal and paid $3,000 to the US Army for use of the land. A fundraising campaign was started to fund the build from which, $125,000 was finally collected.
In a mere 60 days, the track was completed, and in time to host the first race in November where 100 entries were received and 35,000 spectators arrived. Today the Mazda owned circuit is a well known race track that is steeped in history. It's 11 turns, 3.6km circuit is a favourite among many racing drivers and Motorsport fans all over the world.
That said, Laguna Seca doesn't just serve one purpose. It's recreation area is considered a prime location for year-round camping sessions and hosts other lifestyle and community events such as Sea Otter Classic, a leg of the upcoming 2018 Amgen Tour of California, Turkey Trot, concerts, and monthly Twilight Cycling rides.
A birthday celebration was held in the Hospitality Pavilion on Wednesday, November 8 to commemorate the occasion. This is part of a year-long celebration that also includes a programme called Racing Through the Decades feature display. Here, some of the more memorable cars will be arranged for an exhibit.