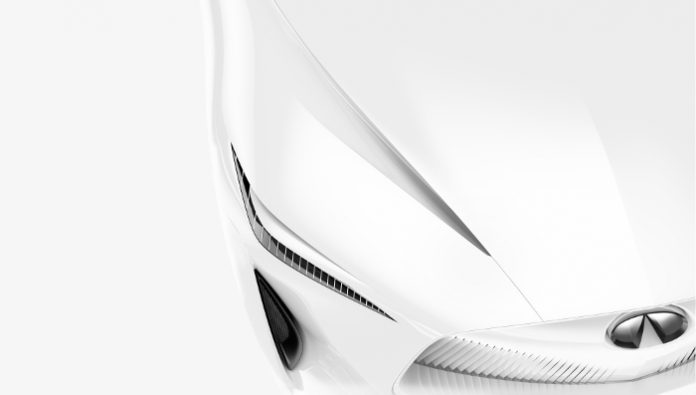 Infiniti, Nissan's luxury sub-brand has released a teaser image of a new sleek concept car. It will officially be unveiled at the North American International Auto Show in Detroit, January 2018. The automaker says that the car will take the look of a traditional sedan to the next stage of evolution.
Based on first impressions, the car should have angular contours that builds upon Infiniti's sporty design language. Blessed with fluidic contours that seem to be concentrated toward the front fascia, the new car is poised to be a show stopper.. Sporting a muscular stance, this Infiniti will herald in a new era for the brand.
Though details surrounding performance are a bit sketchy at the moment, Infiniti did say that it that will have smarter, more compact and less intrusive powertrains. This could lead many to suspect that the new car will have some sort of hybrid powertrain.
Whatever the case maybe, we will know for sure next month when the car graces the auto show in Detroit alongside its retro-modern cousin, Prototype 9, another special creation. If Infiniti keeps this momentum going, it could be on its way to win several awards in 2019.