Before we start, put aside your prejudices about the brand and to a further extent your perception of the quality of Korean vehicles, else, this article won't be of any interest to you. This new Kia Sorento, is by leaps and bounds better than its first generation predecessor – you know, the one that looked like the Toyota Harrier….
And that is the sole reason for the curt opening paragraph of this review on Kia's full size SUV. It's a handsome looking one at that, and is one of Kia's better designs so far. The Massive honeycomb grille and projector headlights lend the front fascia a sense of luxury that you would expect from more expensive European models.
At 4,780mm long and 1,890mm wide, this 7-seater is a behemoth to say the least, it dwarfs even mid size SUVs by a considerable margin, which might put some people off, especially if they are of the perception that it is difficult to manoeuvre and parallel park. The cabin is so capacious that you feel that you are in a different area code compared to the person sitting next you.
Harking back to the early days of the SUVs, they were built to take on anything that came your way, whether it was an off-road excursion, hauling heavy machinery, towing a caravan, you name it – these vehicles were meant for the tough stuff.
And as such, early SUVs were a handful to drive, the hydraulically powered steering wheel was heavy to operate, brakes lacked feel and were typically less responsive, and the 4-wheel-drive system was a bit cumbersome to operate. But the advent of modern electronics, soon negated those issues.
This leads me to my point, the Sorento is an absolute hoot to drive. Despite its daunting size, it's as easy to drive and manoeuvre as is your regular run of the mill hatchback. The steering is light, the brake pedal is super responsive – overtly to an extent, and in typical Kia fashion, the layout of the switchgear placement are neat, tidy and within reach.
My main gripe with the interior is that there's no LCD panel for the entertainment system, which is a major drawback considering that it has become standard equipment in much less expensive vehicles. And the front seats are manually operated as opposed to electric – which is a deal breaker for some.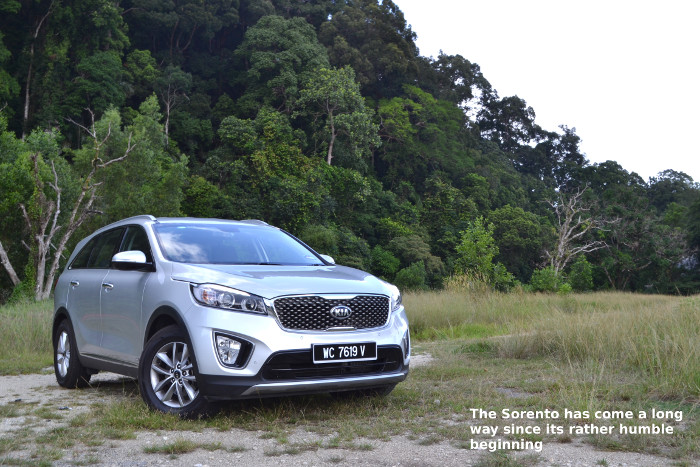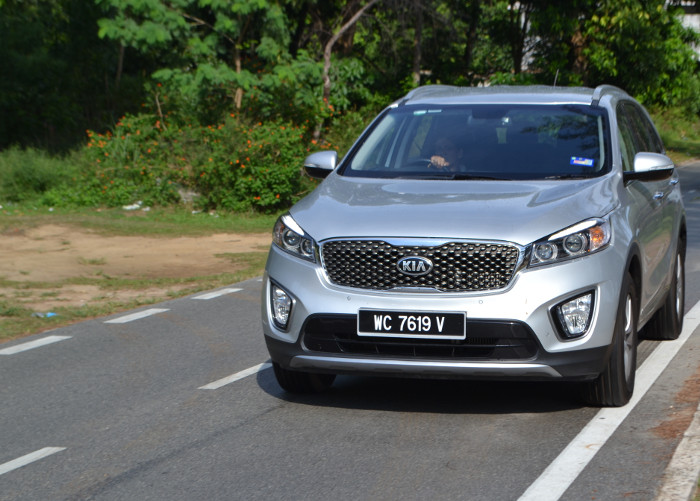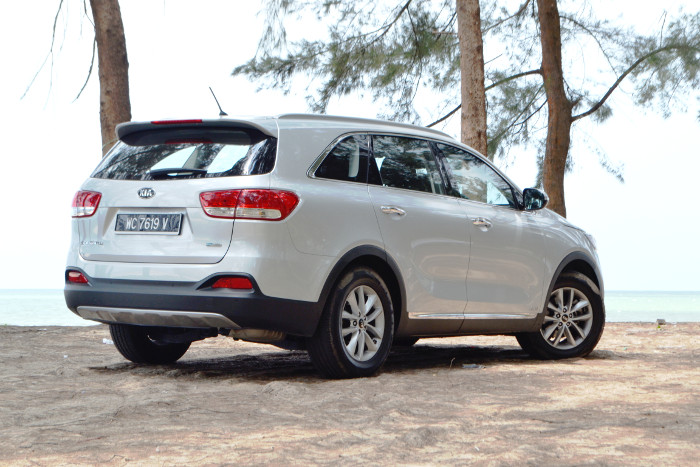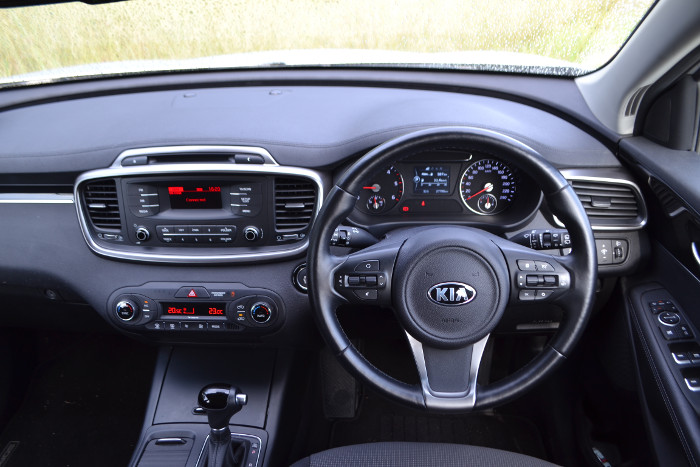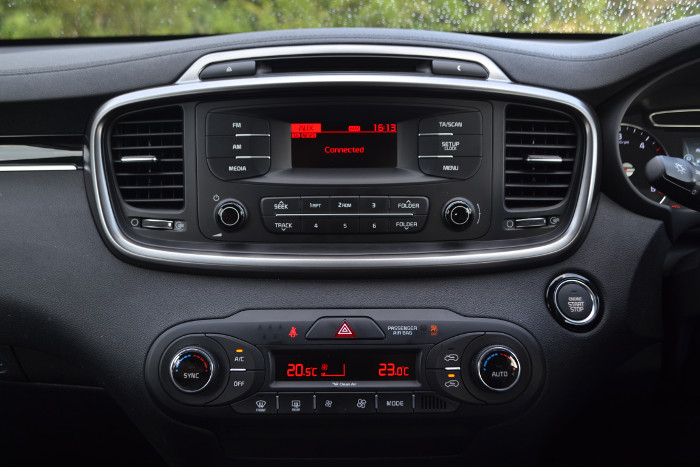 Then there's also the third row of seats, which are fine, but the cup holders panels on either side seem a bit cheap and do no do justice to the rather supple soft touch plastics up front.
The instrument cluster features a blend of analogue and digital displays that complement each other fairly well. And the hue and colour balance is spot on, regardless of the lighting conditions. Their controls are intuitive and the learning curve, isn't that steep. Common sense is sufficient to figure everything out.
As for engines, there's a 2.2-litre diesel variant, and two other variants that come with the same 2.4-litre petrol powerplant. But forget latter ones, the oil burner is the one to have. It has excellent power delivery especially from lower down the rev range and is able to make mince meat of hauling heavy cargo around town.
Despite its sheer heft, thanks to the engine's 198bhp and 441Nm of torque, the acceleration is almost car-like. It has the ability to blitz anything less than a hot hatch between traffic lights – not that we condone such hooliganism. It's a feat that is supposed to be inconceivable for something of its size. Rationally, a vehicle like the Sorento shouldn't be capable of harassing sports car owners, but it can, and it will keep doing it all day without breaking a sweat.
And since it's a diesel, the Sorento will be able to travel close to 1000km before needing a fill up, a little sooner, if you continually mash the throttle pedal. The 4WD system works exceptionally well, there's no need to interfere – it never misbehaves.
Unlike most SUVs, the Sorento's suspension is a bit on the stiffer side, which isn't a bad thing because it provides you with a pliant ride regardless of your speed. It's up to snuff at absorbing undulations without the eerie floating effect that more luxurious vehicles offer.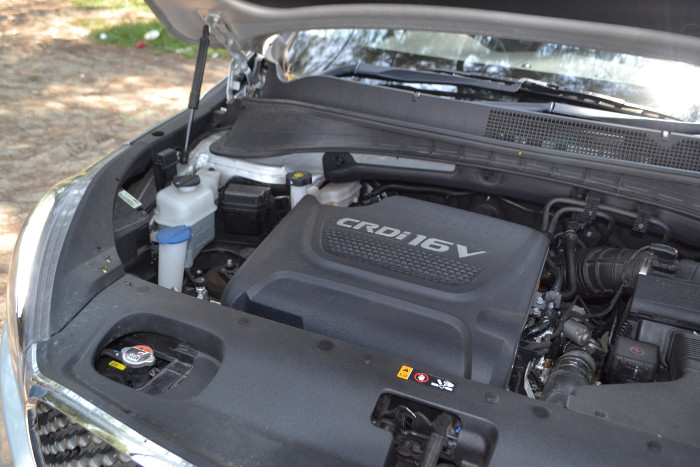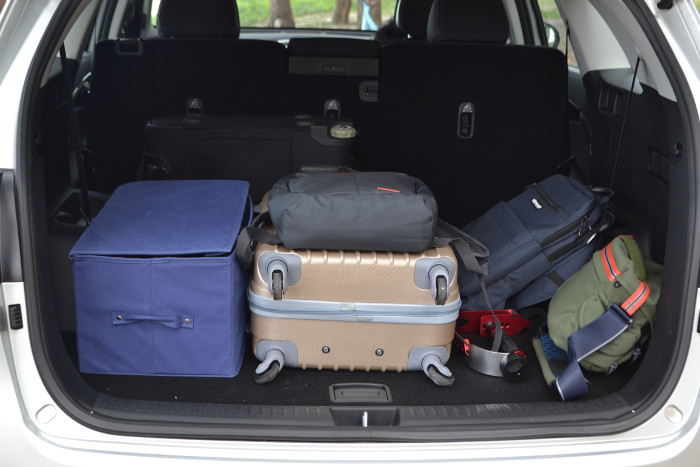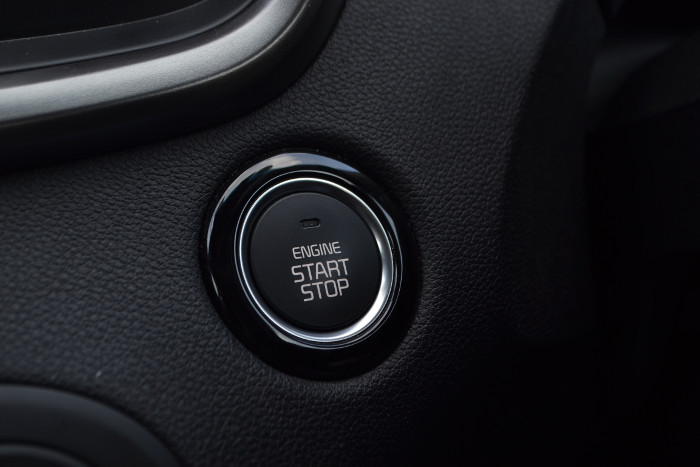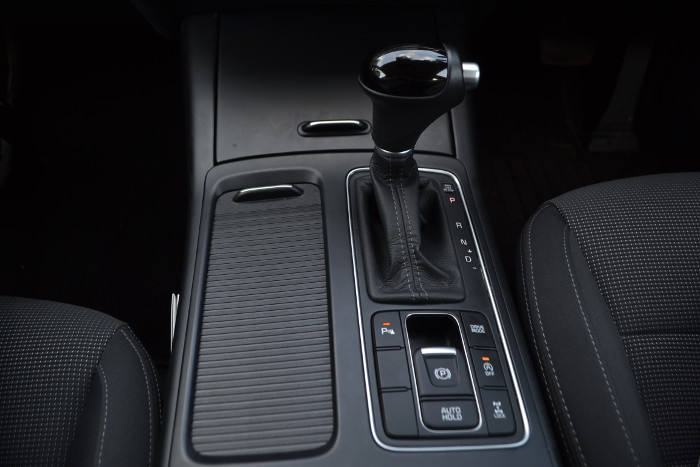 It's a 'love it or hate it' thing, but you would be hard pressed to find something similar that has a setup this reassuring at high speeds.
As a whole its an absolute doddle to drive, even for the more petite of drivers. It looks and behaves just like a car – steering requires little effort to operate, the gear changes are buttery smooth albeit not lightning quick, and the brakes are able to bring this mammoth of a vehicle to a standstill with a minor prod of the brake pedal.
The electronic parking brake works with you instead of getting in your way. It knows when to disengage without you needing to do so. It's unbelievable how far Kia has come in just a few years. It's behaviour can be likened to that of an office's most cooperative employee – you tend to forget his significance.
That said, the experience isn't all unicorns and rainbows though, there are a few caveats that need mentioning, most prominent of which is the diesel clatter. Unless you own a Range Rover with an SDV8, anything south of that is going to sound very utilitarian. And the Sorento is no exception.
If you are the type who wants something docile and uneventful, you will need to look elsewhere. But for those who want a rugged outdoors vehicle that has the muscle to handle any task, whether it be on or off-road – this is what you need.
It's also a looker, which means it will blend in with more expensive vehicles at the valet lot of a black tie event. And it's got automatic headlights, wipers, DRLs as well as other more sophisticated electronic gizmos, so it won't feel out of place parked next to a Land Rover Discovery.
My take on the Sorento is simple, it's a marked improvement over its predecessor both in styling and overall usability – This is one Sorento I wouldn't mind calling my own.
Piston Review Rating: 8/10
Kia Sorento Specifications
Engine: 2.2 CRDi VGT Turbo
Transmission: 6-Speed Automatic
Horsepower: 197bhp
Torque: 441Nm