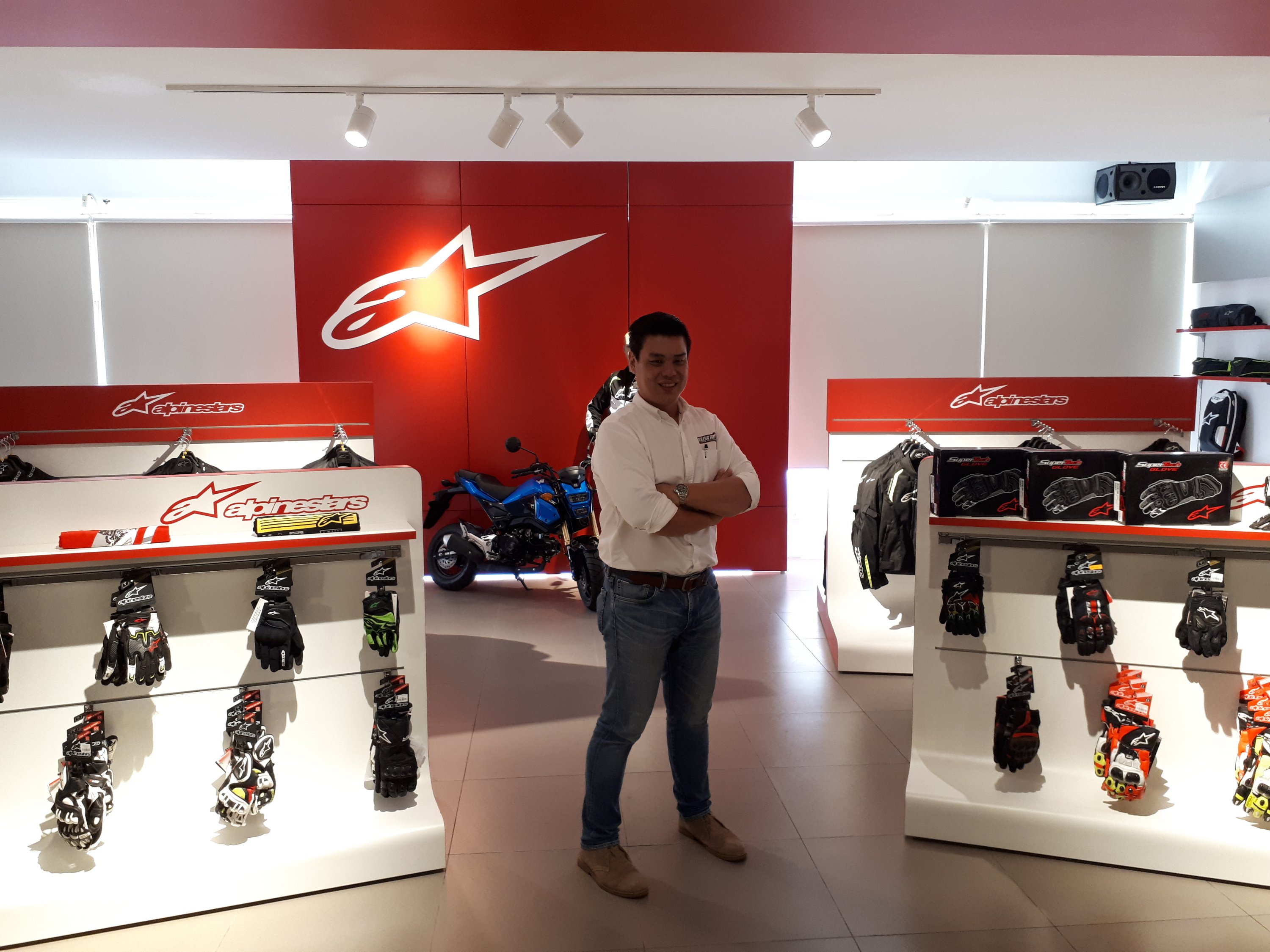 Ducati fans, and all bike enthusiasts for that matter, do take note! There's now a one-stop Ducati Centre & Motor Specialist on the island of Penang for you to visit! During the Petron Blaze RON100 Media Ride recently, we dropped by Sheng Fatt Motor Specialist Centre, located at 24, Jalan Dato Keramat,
10150 George Town, Penang, Malaysia.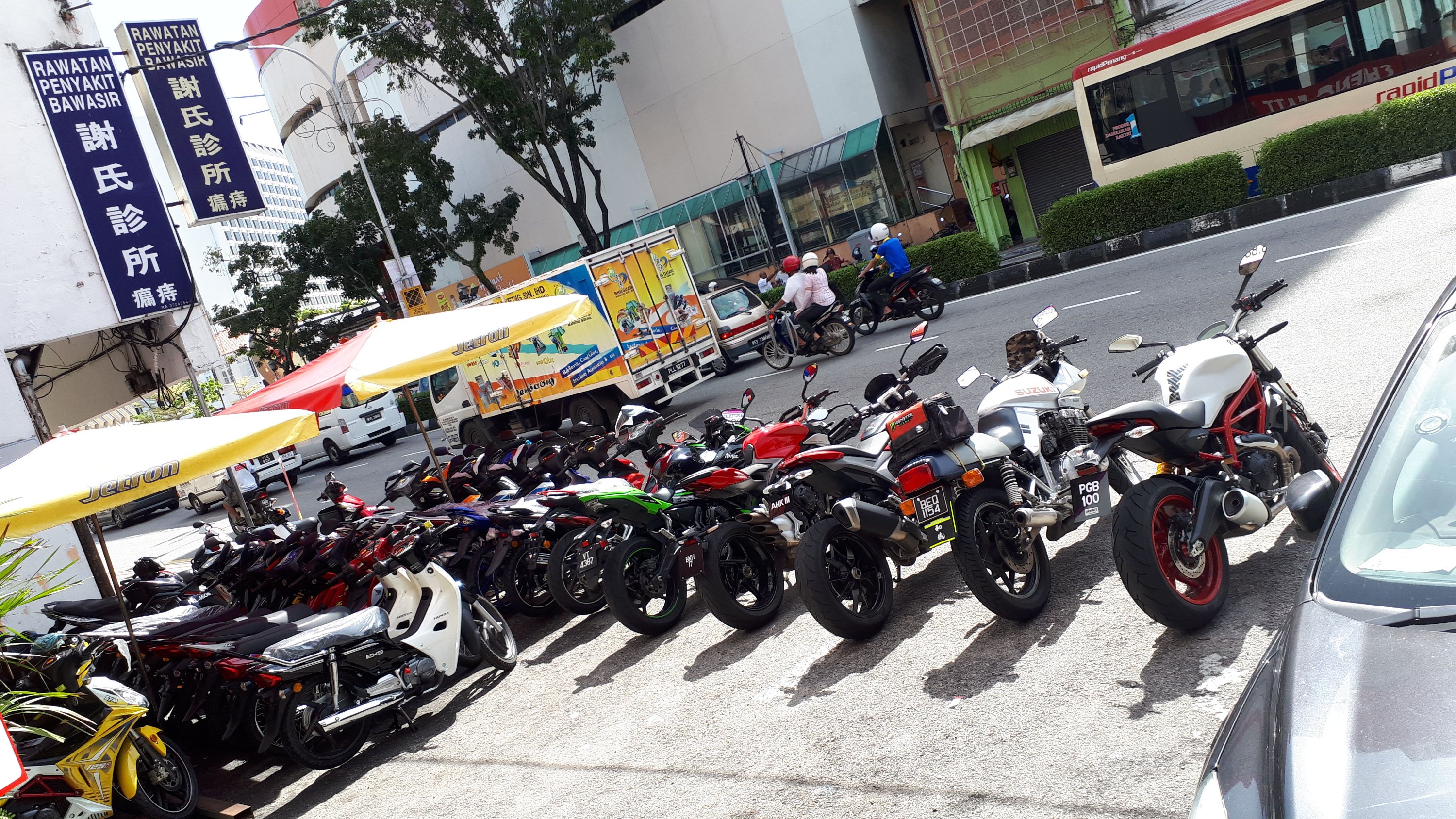 With ample parking up-front, the ground floor is reserved for a bike showroom housing the latest Ducati motorbikes, but it's the level above that blew us away.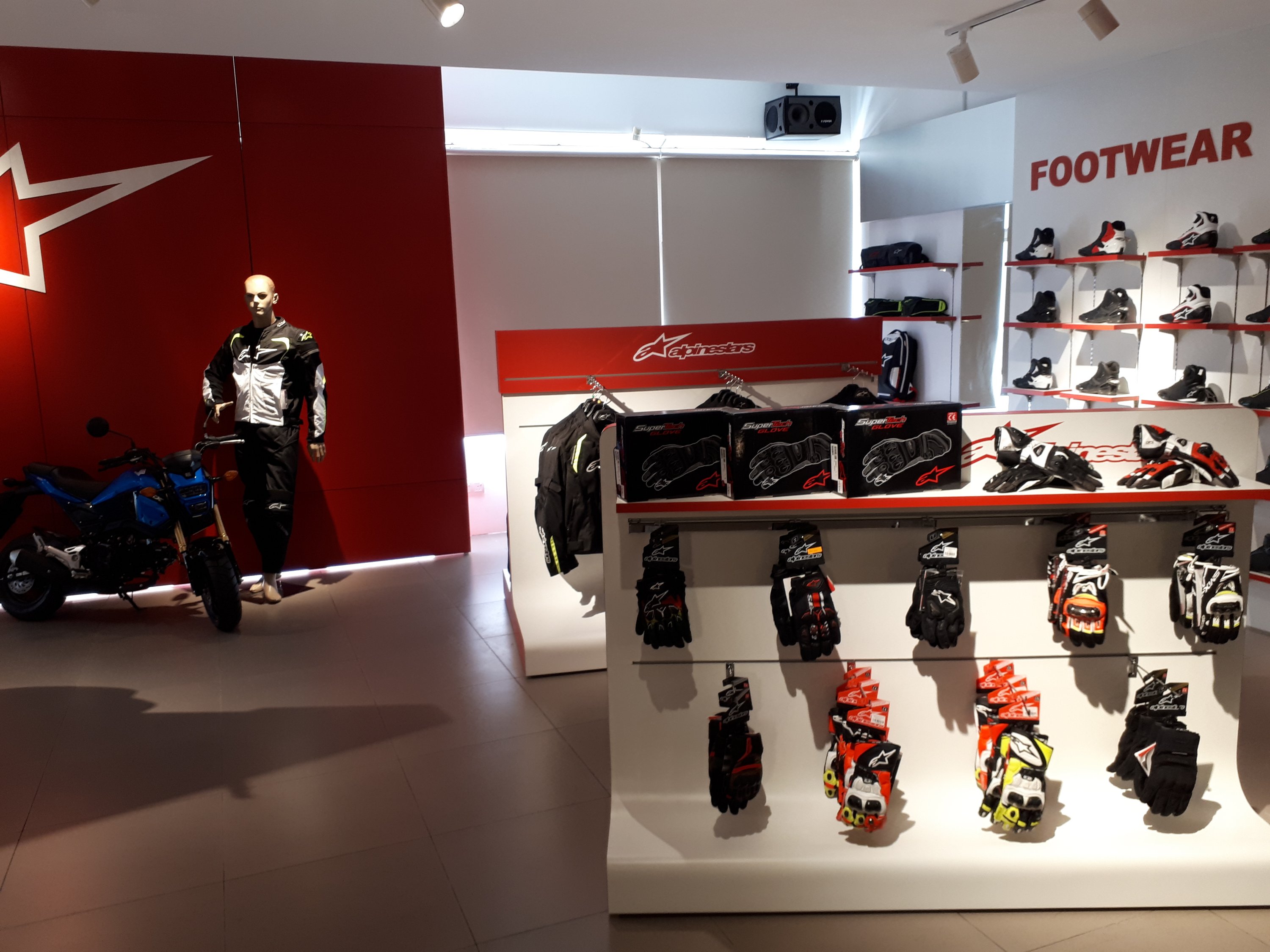 The entire floor has been renovated to a bike apparel showcase, replete with quality used bikes for sale too; like this Honda Africa Twin and Suzuki GSX-1000 for example…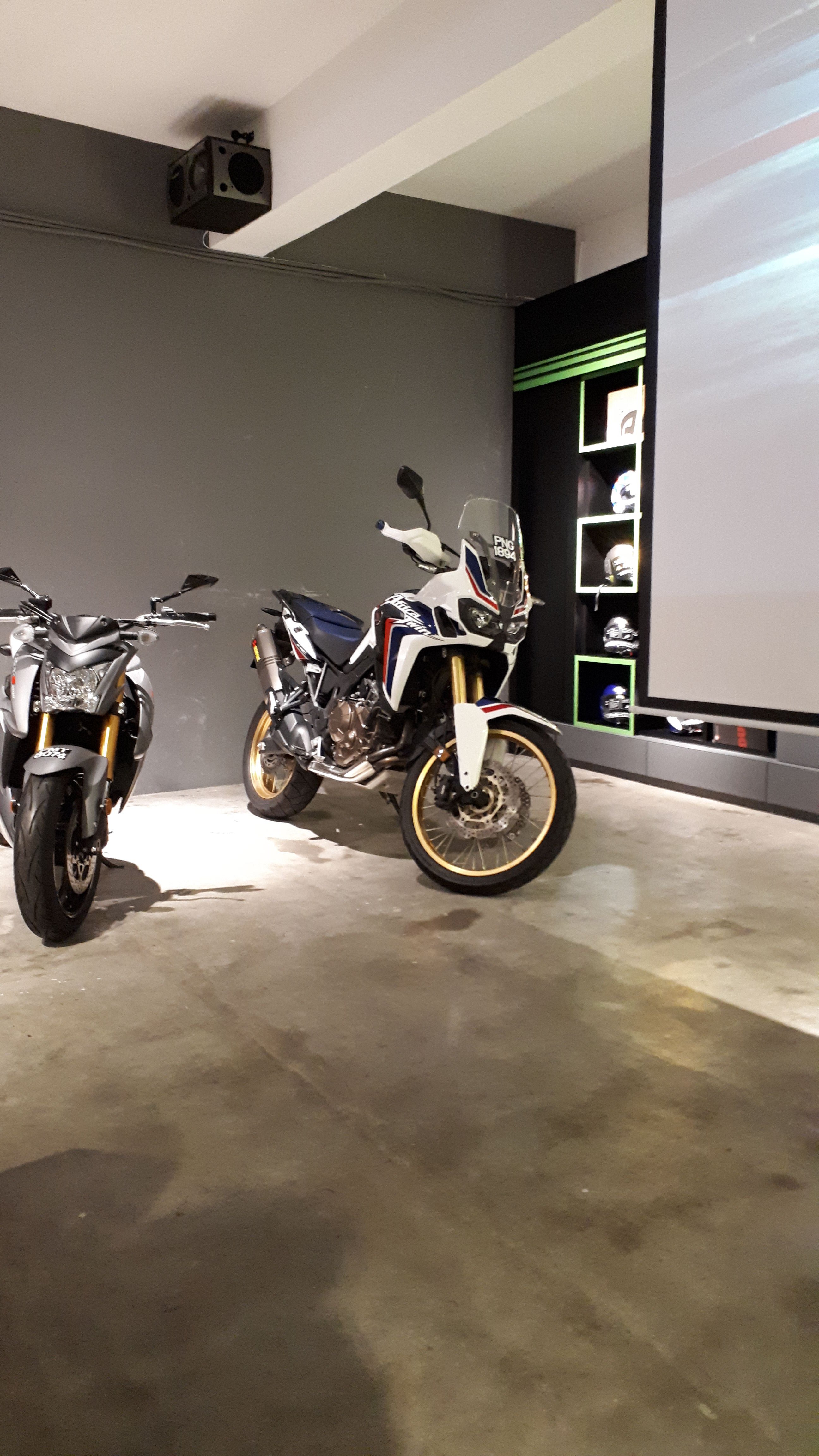 It's a very laid-back area with refreshments and even a coffee bar, as well as places to sit and relax, do work, while watching your bikes being worked on in the workshop above, via flat-screen TVs. Yes, unlike other bike shops, this one has its workshop and 6 crew above!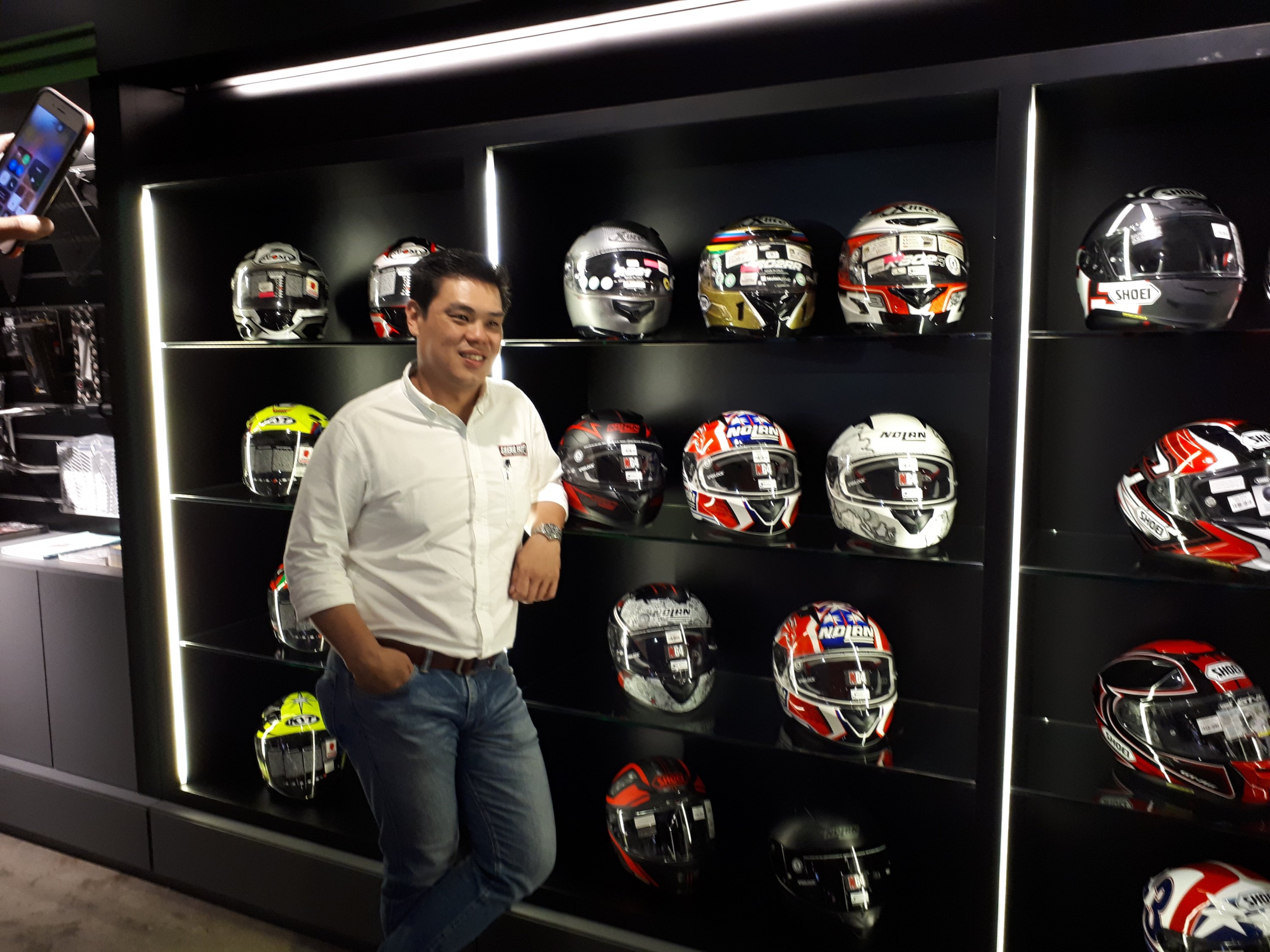 Renovated at a cost of more than RM1 million, it's owned and operated by Kheoh Hock Seng @ Ah Seng, (above) and his crew of 4 trained mechanics and 2 service-advisors, as well as 3 showroom front-liners.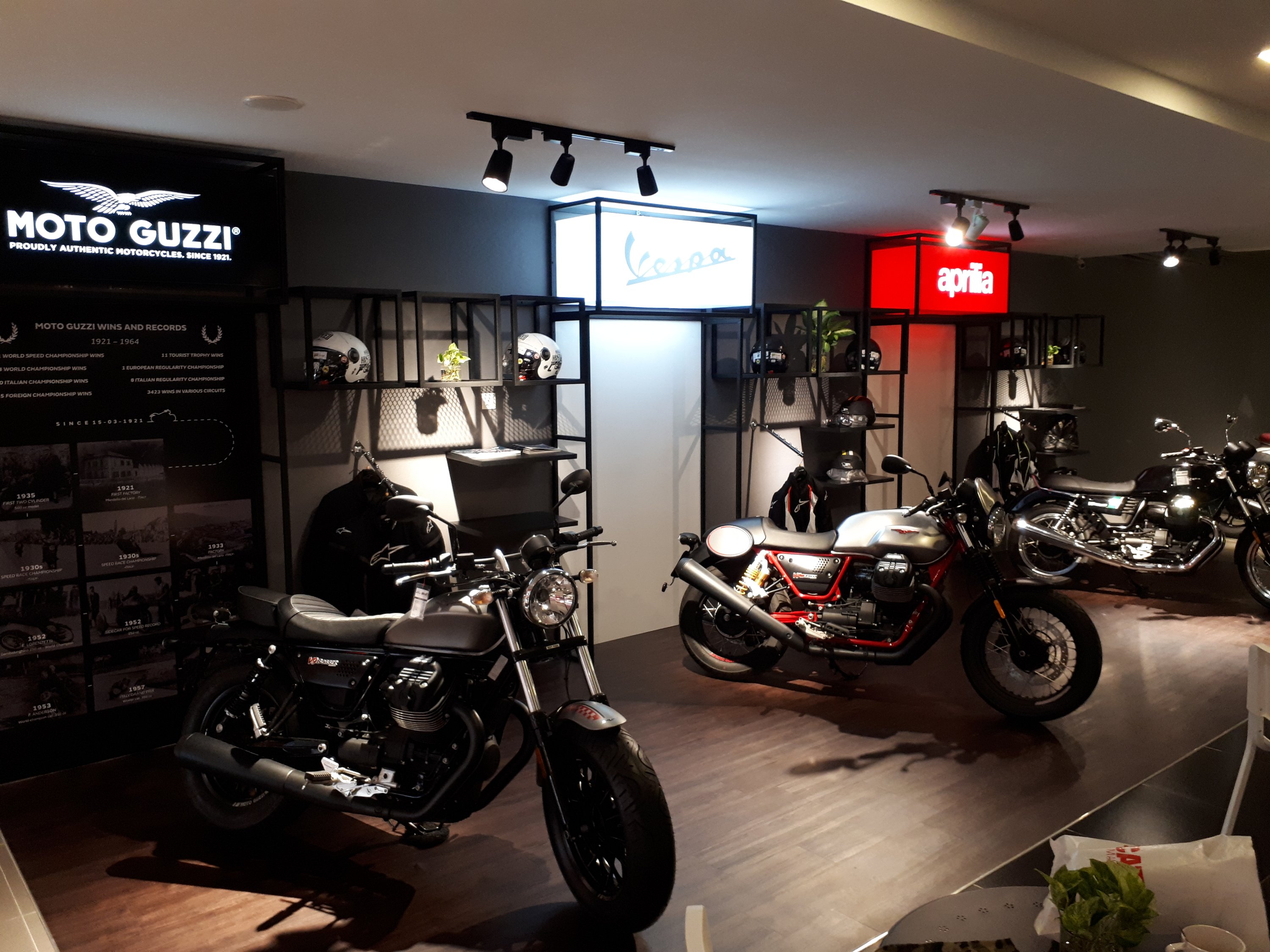 The new centre has a tonne of riding apparel from helmets to gloves, as well as jackets and boots, from known bike-apparel makers such as Alpinestars, as well as official merchandise from Ducati, Moto Guzzi, Aprilia & Vespa.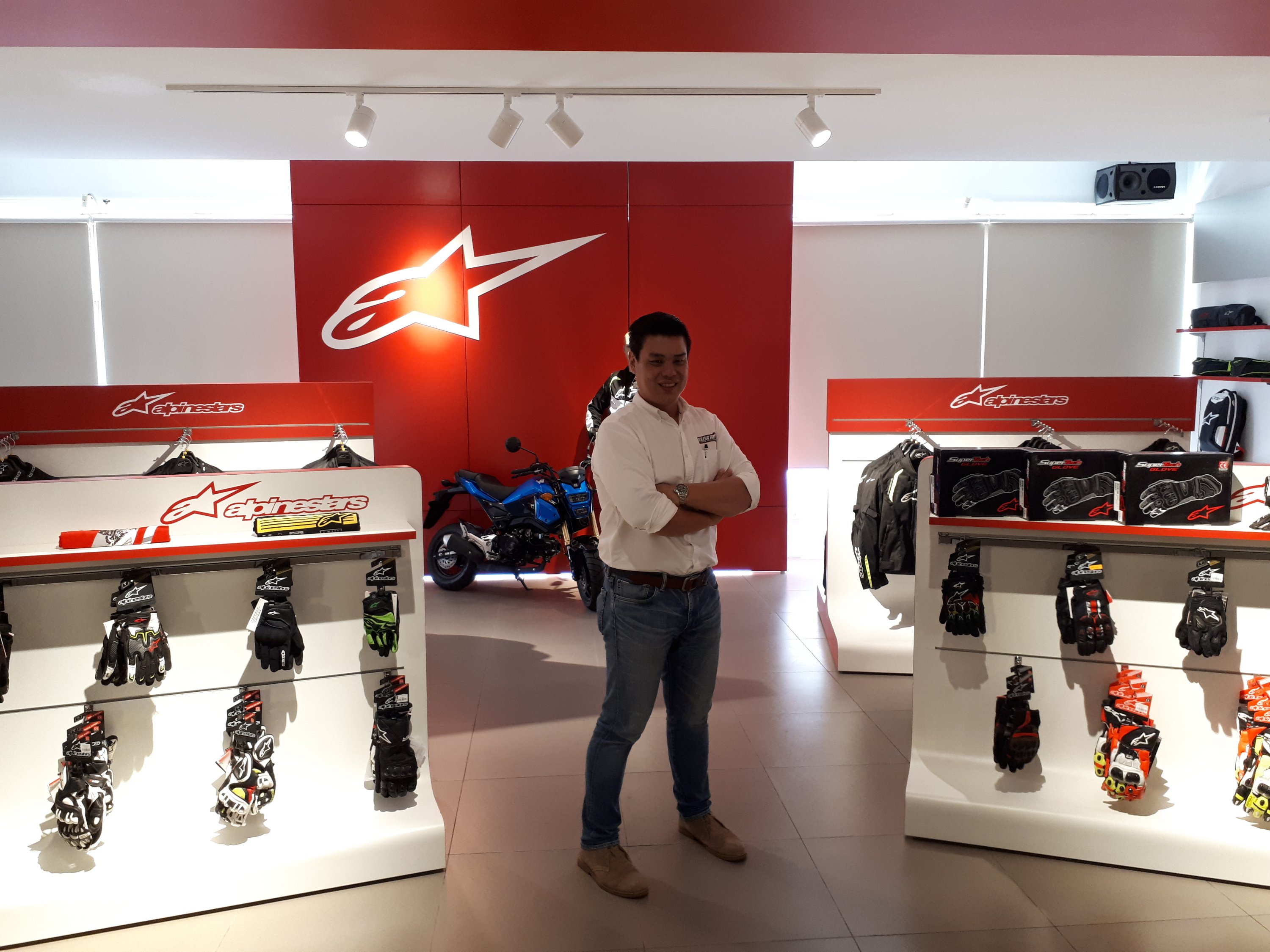 Ah Seng's reasoning behind this extensive renovation to include a huge selection of riding apparel, is because he believes (from being a biker himself) that the importance of safety when it comes to riding gear is still a bit lacking in Penang. Here's a video of how the shop looks upstairs…
Sheng Fatt 2nd Floor now running in full operation 📣📣Wide range of ALPINESTARS apparels, bikes, Helmets and Performance Parts for you to pick from.We also have ☕, 🎵🎶 and PS4 🎮 in the house just for YOU. Where else in Penang you can find a showroom that you have relax and shop?Drop by now to hang out with US 😁We only sell ORIGINAL products!!!#shengfatt #alpinestars #shoei #agv #nolan #kyt #shark #arc #motoguzzi #vespa #benelli #suzuku #honda #ducati

Posted by Sheng Fatt Motor Sdn. Bhd. on 20hb Disember 2017
With the hopes of educating the biking community on the importance of being safely kitted-out when riding, the new premises is already open for business, so if you're in the area, do drop by, or call 04-227 8932 for more details.
Alternatively, you can check out their official Facebook page for more photos, loaction and directions.
Photo Gallery…