Motor Image Malaysia can't build the Subaru XV fast enough! Such is the demand for the XV that this new 2019 Subaru Forester will likely only see the light of day in Malaysia come the second quarter of 2019, and all of them will be in CKD (locally-assembled) form. Here's the official launch video from Subaru @ Taiwan…
We however, managed to get a hands-on look and feel of the new Forester recently in Taiwan, and following this launch coverage, the next day we headed to an area where Motor Image (MI) had set up both an on-road and off-road course for us to have a go on with the new Forester. Here's the on-road test drive video, shot hand-held so do forgive the shake…
Next was the off-road sector of the test drive, and here's where the new Forester really came into its own. For an SUV destined to be used predominantly on-road, it's quite amazing just how well it handled the rough terrain of this course…
The new Forester utilises a a 'boxer' direct-injection 2-litre, 4-cylinder naturally-aspirated petrol engine, mated to a CVT, and I have to be honest, with 156bhp and 196Nm of torque, I thought the latter was a typo, but it isn't. Where generally vehicles these days produce upwards of 200Nm, one-ninety-six seemed quite inadequate.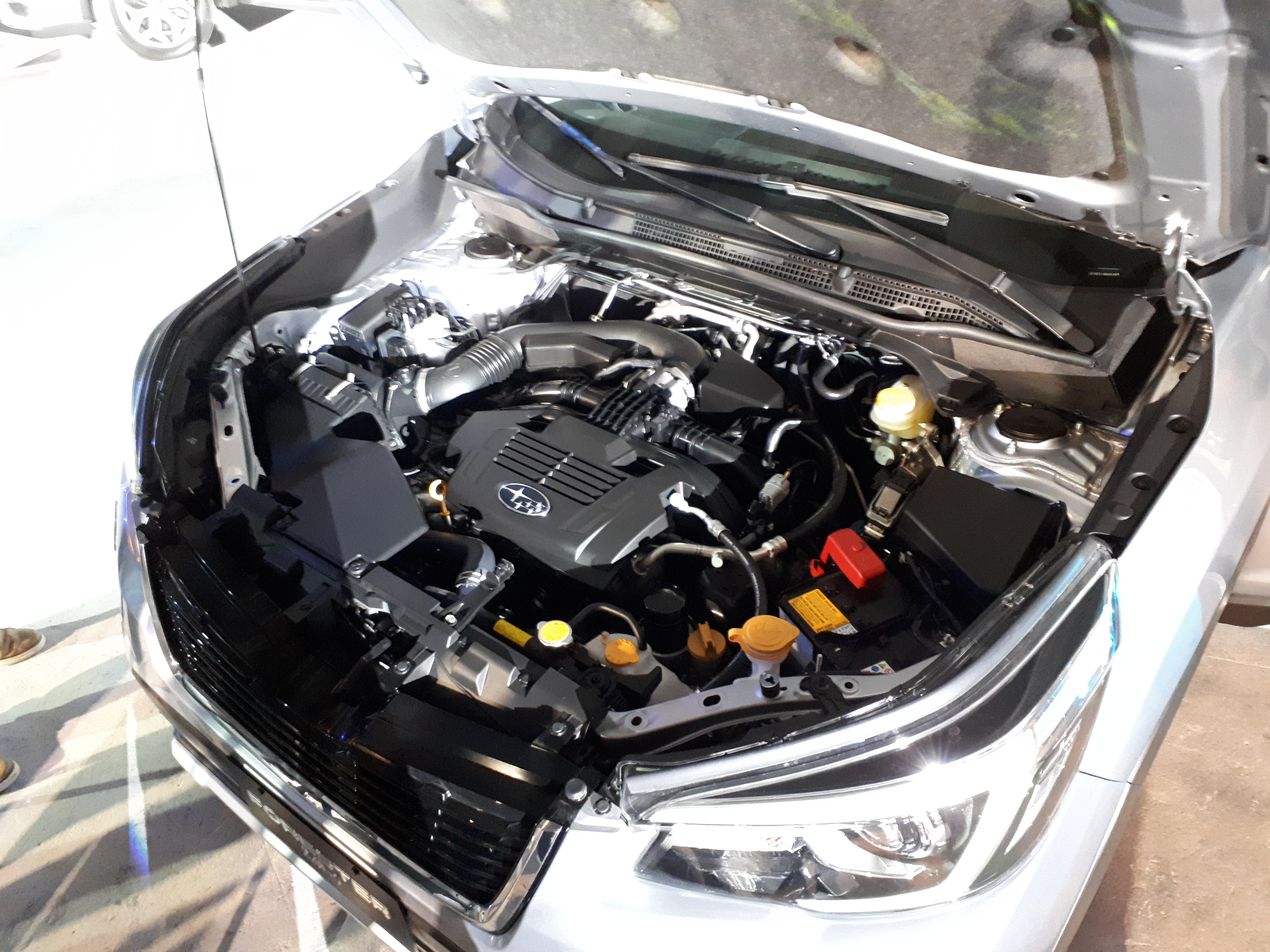 But as can be seen in the first video, and my commentary, it didn't seem to bother the Forester much as it hurtled around the test course. Active Torque Vectoring – sensors constantly monitor each wheel to gauge traction, actively enhancing or retarding power to each wheel depending on the given driving scenario as well as terrain – ensured that the Forester remained composed despite our best efforts to send it into the bushes.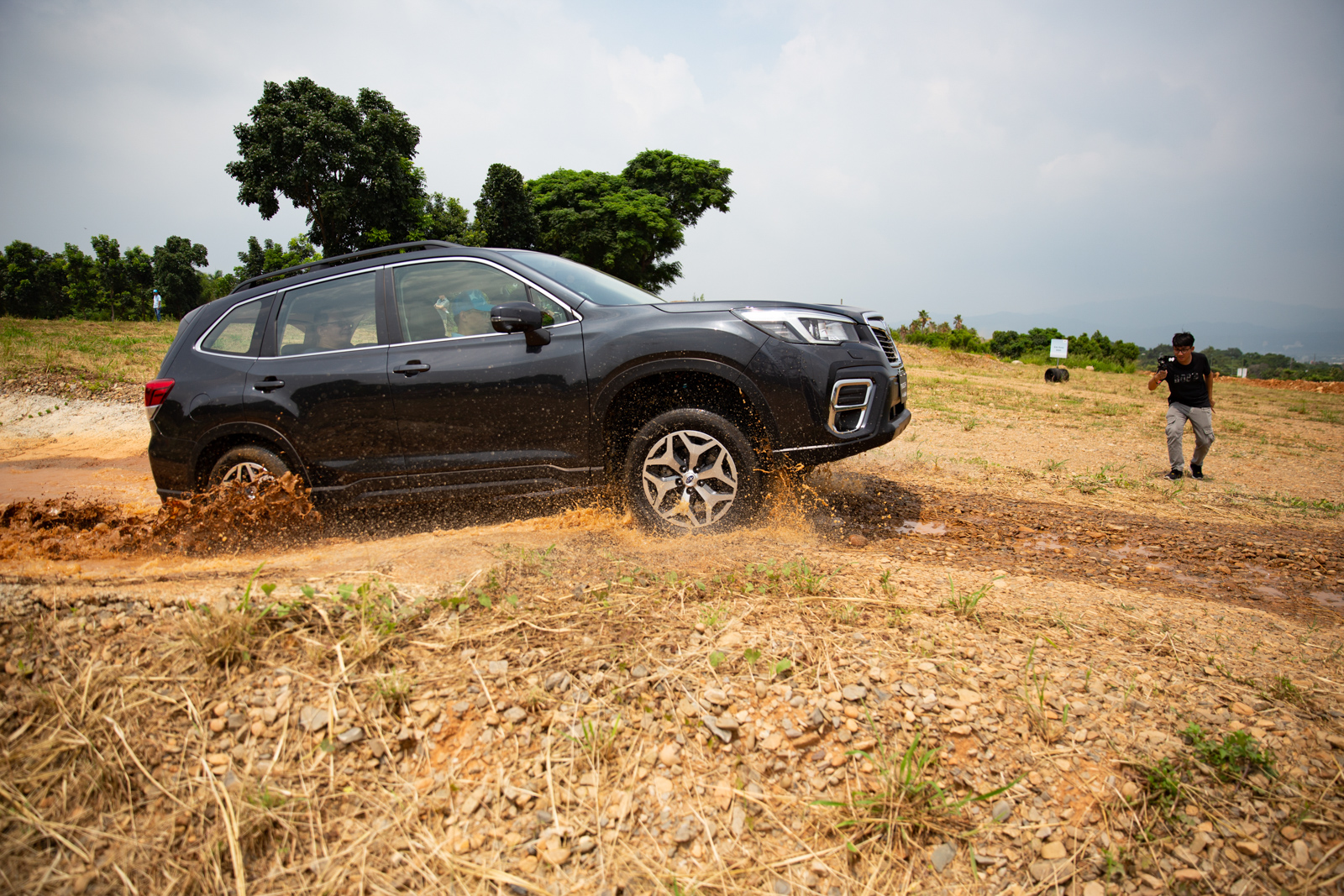 It was the off-road sector however that really impressed as far as testing the new Forester was concerned, for this is where the benefits of SGP or Subaru Global Platform really came to fore. I'll give you and example why. Don't you just hate it when you've reached an off-road campsite only to find regular cars and even small mopeds already there? I know I do, and it's happened a lot in the past.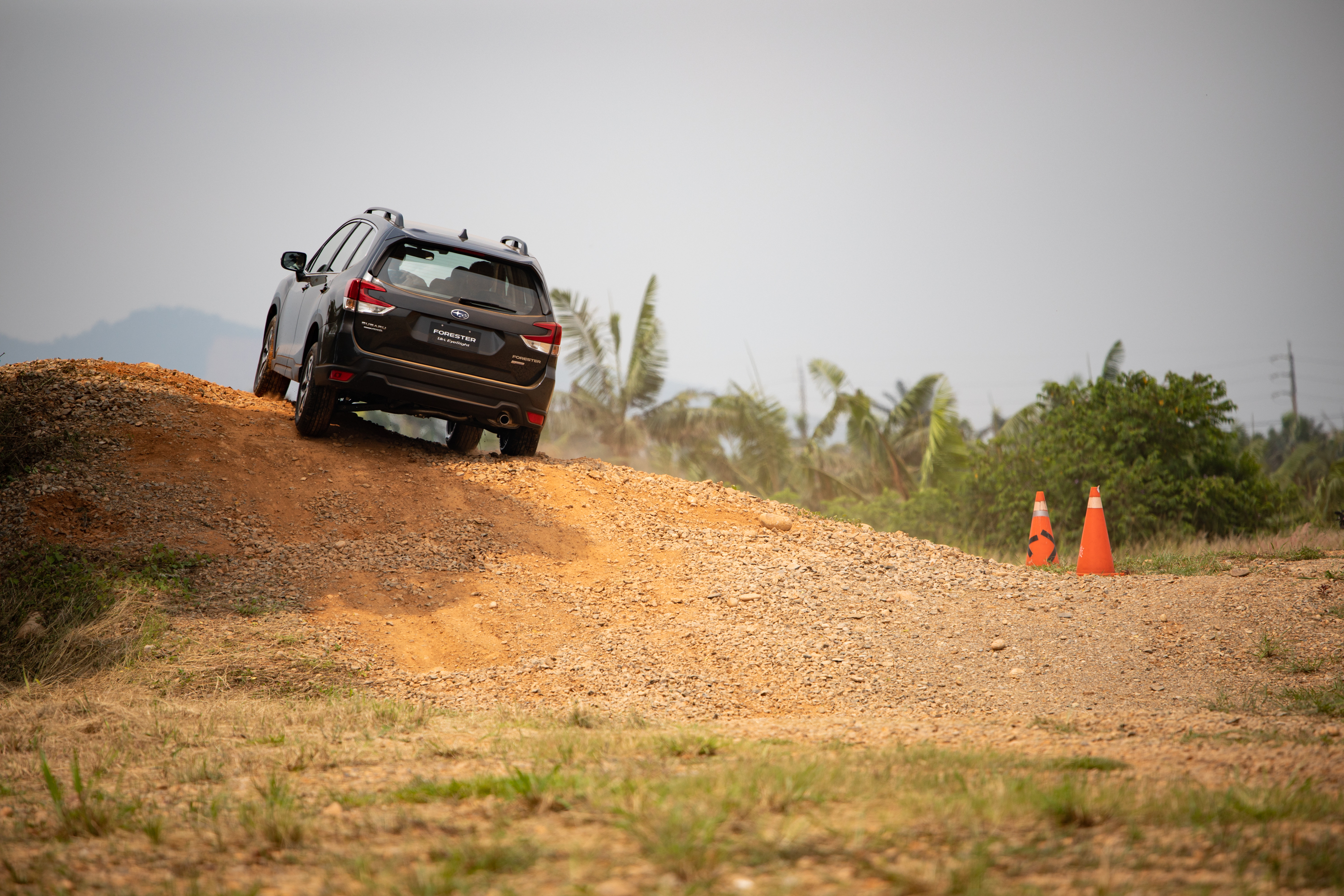 Well, it's safe to say that with the new Forester, and given the kind of terrain we traversed during the test, that's not going to happen anytime soon. There is no way a regular passenger car would be able to tackle the course we put the Forester through without serious damage to it, and its occupants too perhaps. As I said in the second video, my own car would be in pieces halfway through, and would have flipped three times toward the end. With Symmetrical All-Wheel Drive and X-Mode, not to mention a Hill Hold and Hill Descent feature, the Forester revels the occasional off-road venture. You may never find the need for it, but it's heartening to know it's there if you need it.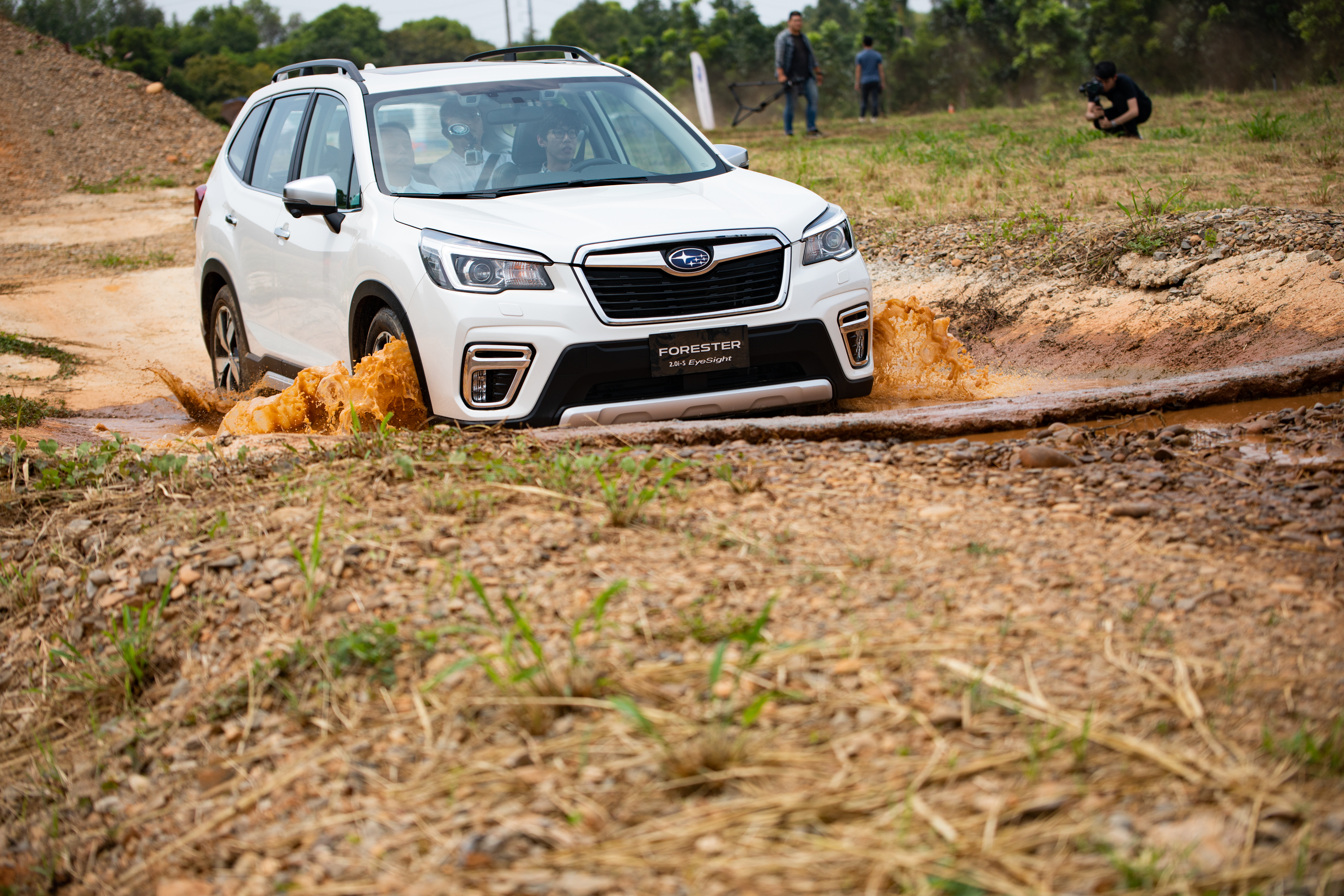 Subaru is also boasting the use of 'EyeSight' in the new Forester. So what exactly is EyeSight? Well, it's an advanced driver assist technology that includes automatic pre-collision braking, pre-collision throttle management, adaptive cruise control, lead vehicle start alert, lane departure and lane sway warning.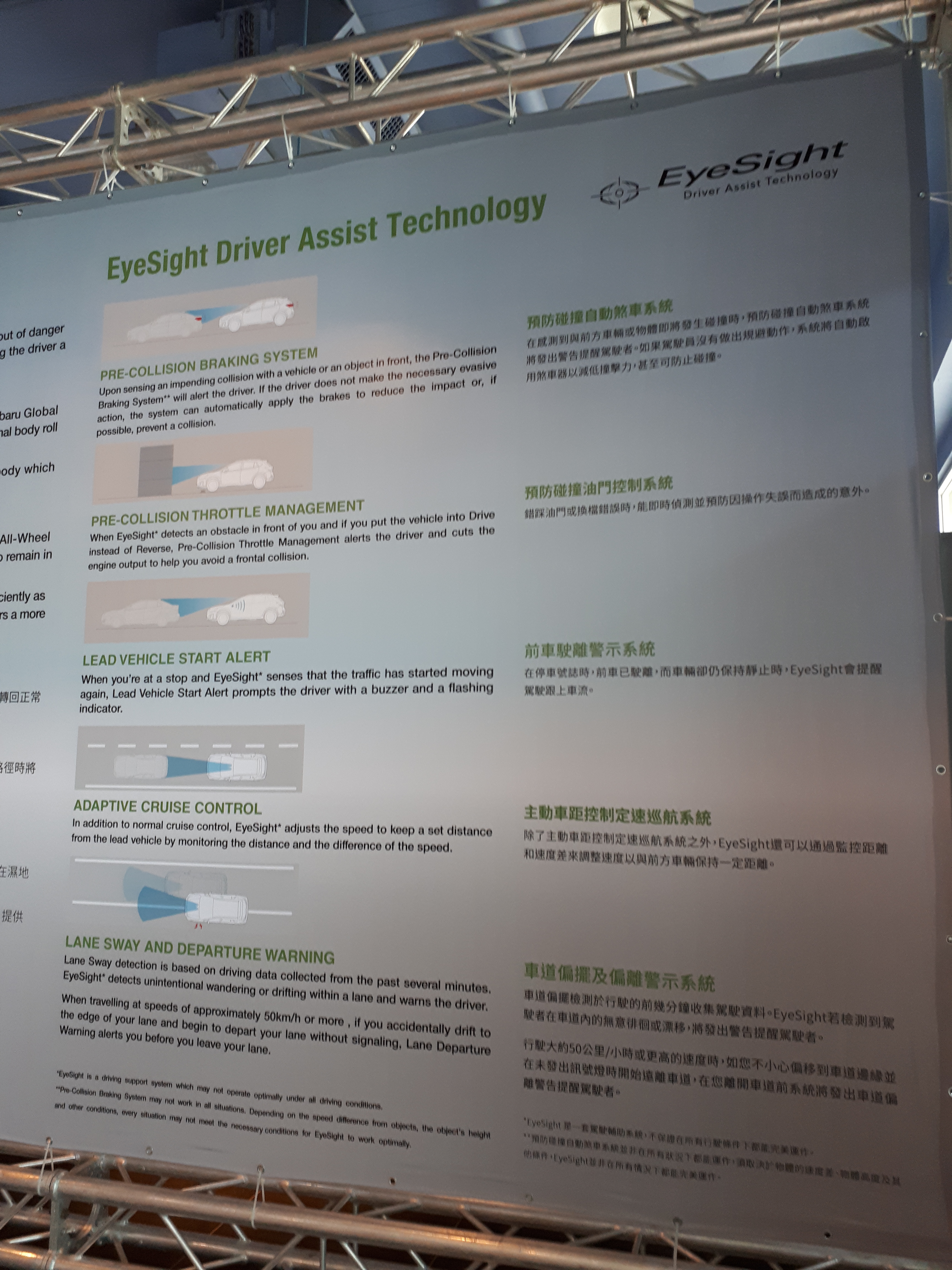 It has been confirmed by Glenn Tan, Managing Director, Tan Chong International Ltd, (below, right) that EyeSight will be available in the new Forester when it gets here in Q2 2019, for selected variants, and there'll likely be three variants in all. "The All-New Forester is now bigger and better with an all-round enhancement to its technology, interior and exterior to create an SUV that boasts performance, comfort and maximum safety" said Glenn. "We are thrilled to launch the new fifth generation Forester and are confident that the model will excite drivers and create amazing experiences with their loved ones."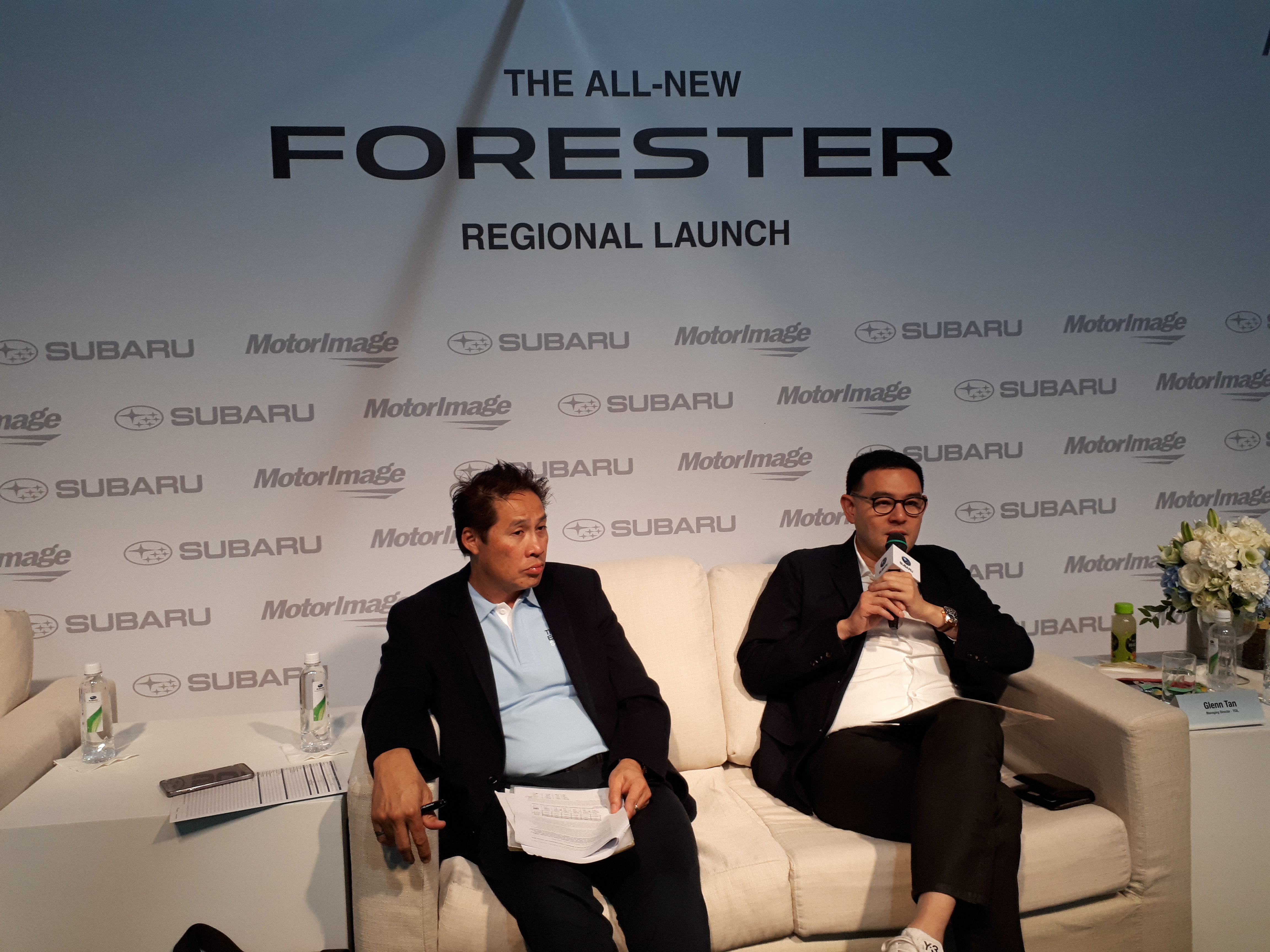 At launch, these are four variants of the new Subaru Forester:
– Subaru Forester 2.0 i-S EyeSight
– Subaru Forester 2.0 i-S
– Subaru Forester 2.0 i-L EyeSight
– Subaru Forester 2.0 i-L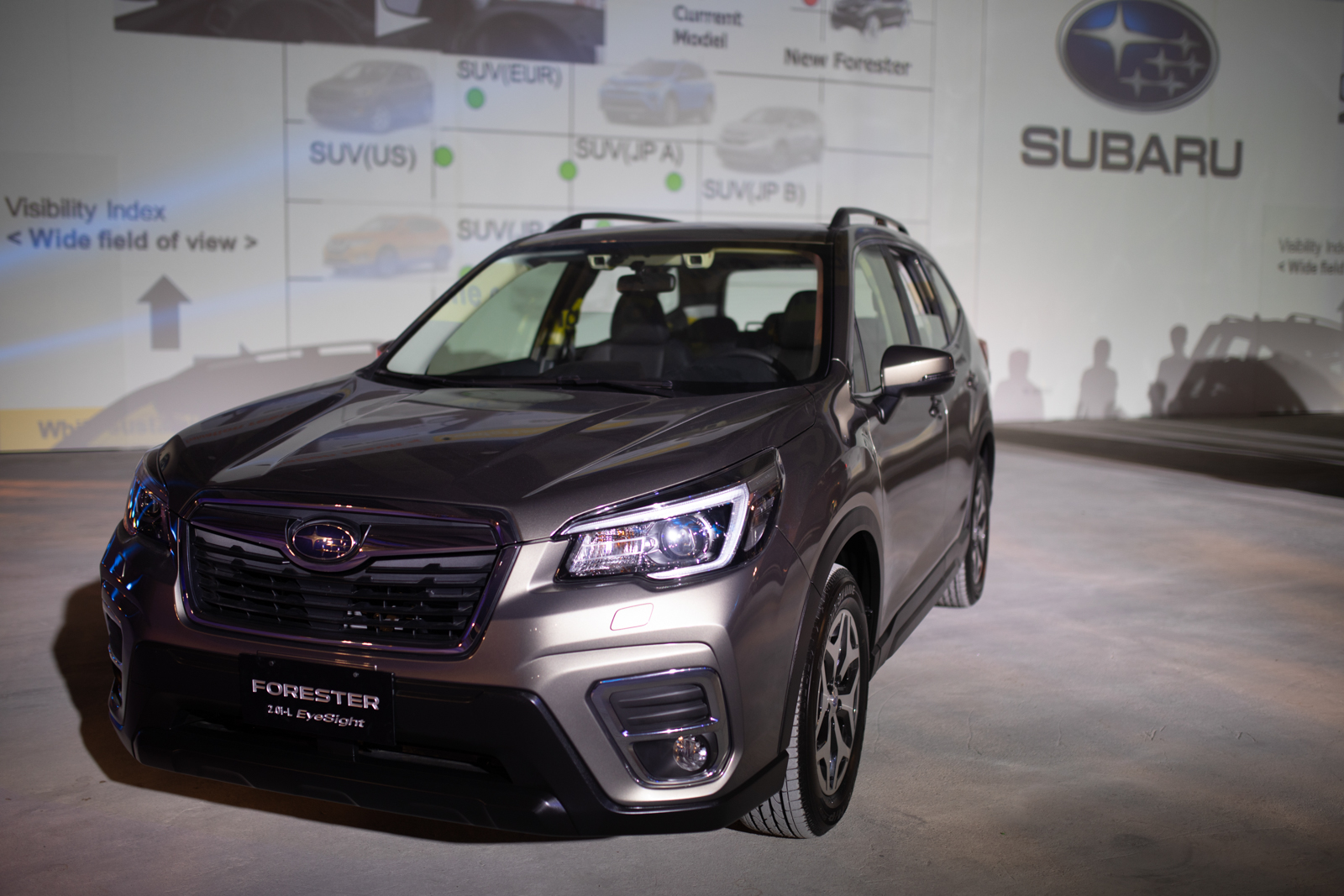 Stay tuned to Piston.my as we keep you up to date on the impending launch of the new 2019 Subaru Forester, in the meantime, for more details, click the link below.
2019 Subaru Forester official press release (click to download): Subaru 2019 Forester Press Release
2019 Subaru Forester Photo Gallery…