This is all someone else's fault. Really. You see the problem with being the so-called resident old-skool classic car guy, is that friends (and the occasional total stranger) sometimes ask you to assist them in scoping out an old car that's tickled their fancy. It happens to me a lot, and I'm actually considering starting a side-business on this…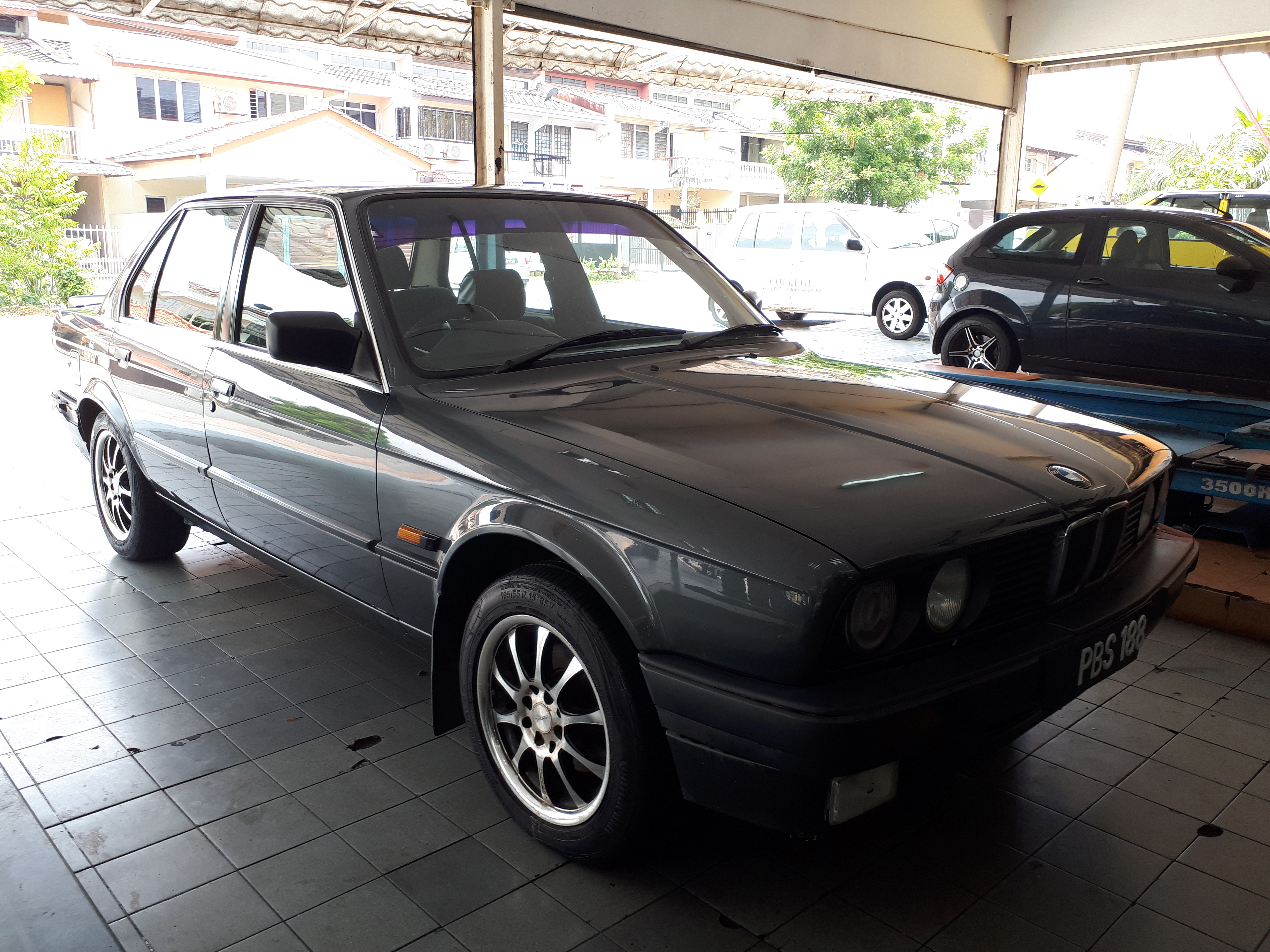 Well, a good buddy of mine recently had his eye out for a 90's BMW E30, a fine 'drivers-car' if there ever was one, born from the days when BMW were considered the "Ultimate Driving Machine". As luck would have it, one came along through word-of-mouth (above) that had never been advertised. Having seen the photos and dutifully passing them on with what I'd learned about the car to the prospective buyer, there seemed to be interest, so the next logical step was to go see it in the metal. That photo above is how she looked the day I met her personally…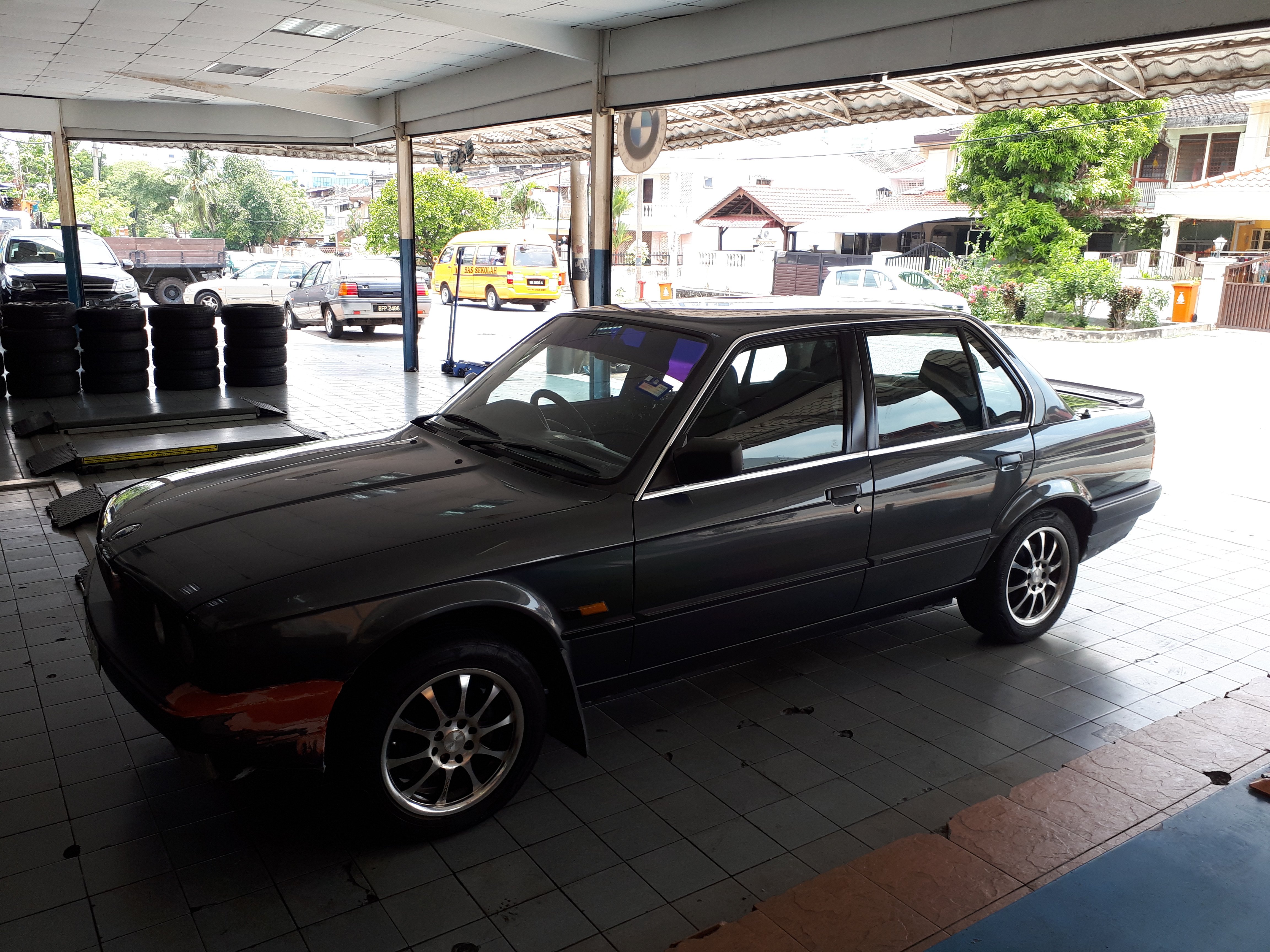 This is where things took a turn for the unexpected. Upon viewing the car up close, I further learned that not only was the car a 'one-owner since new' deal, it was also accident-free, and most importantly void of any after-market modifications to its powertrain, which was a modest 1.8-litre, 4-pot. Born in 1990, it was 28-years old, but only had 270,400kms on the odometer, which if my calculations were correct, amounted to less than 10,000km a year.
I further learned that the car was being used till earlier this year, when the owner decided that he needed an automatic. Yes, this E30 was an original MANUAL. 5-speed, 3 pedals. A drive around the block cemented my opinion that this was a gem. Its engine still purred, and apart from the usual signs of prolonged use on the outside, its interior was in remarkable condition for something almost three decades old.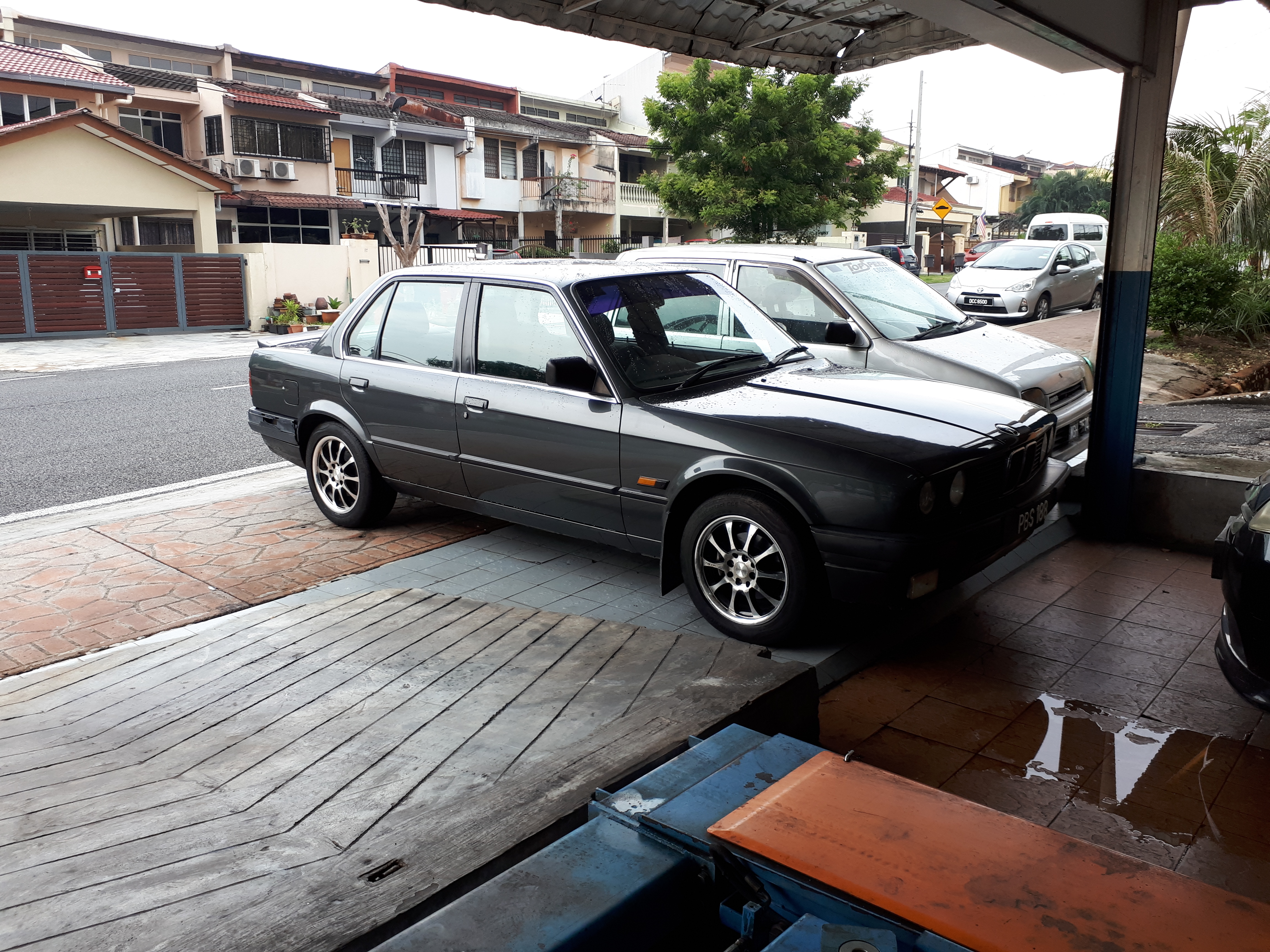 It was at this point I was hoping that my friend would snap-up this car quickly, because I had a feeling I knew what was going to happen if he didn't. As fate would have it, he ultimately declined, and I distinctly recall saying "Oh sh*t" out loud when he did. I couldn't help but realise that this car 'ticked' all the right boxes for me; unmodified, original condition, accident-free, rust-free, well-maintained, papers all in order, driveable (not a tow-away). It didn't take long before I was re-negotiating, but this time for myself instead. The deal was sealed in less than an hour.
Driving the car back (above), I remember having a weird grin on my face. This was the latest (and very likely last) in a long line of old-skool BMW ownership for me, which spanned the likes of the E21, E12, E23, E24 (2 of those) and E32. This was my first E30, despite having handled the sale of two units in the past. Well, actually one unit sold twice in 6 months…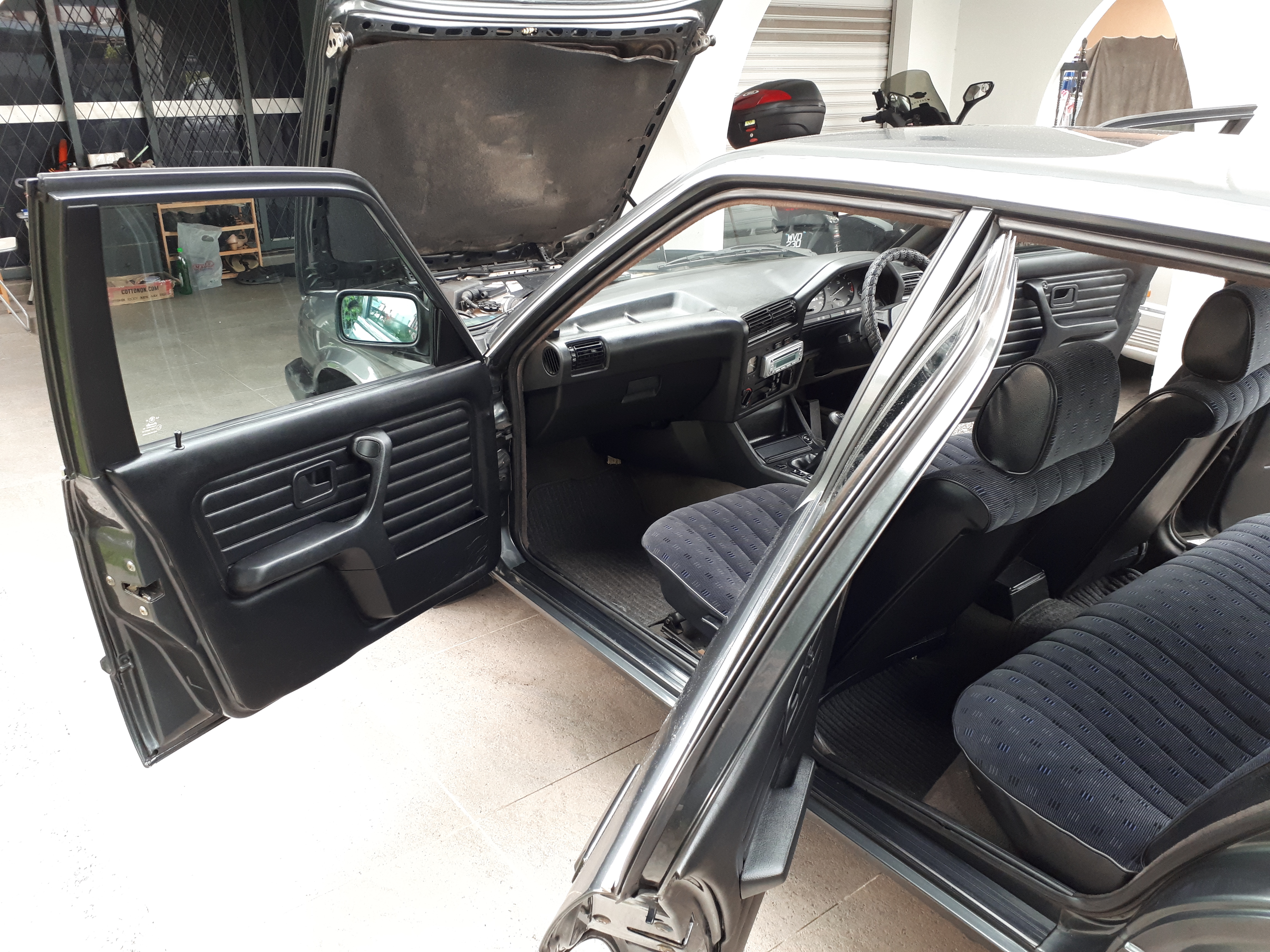 One of the best things I've ever heard happened with this E30, when my mechanic friend remarked that whoever owned this car before me really took good care of it, "not much to do, all done before already" were his exact words I believe. I was stunned. Indeed, this was proving to be one of the best buys of my long and sordid affinity with old-skool cars.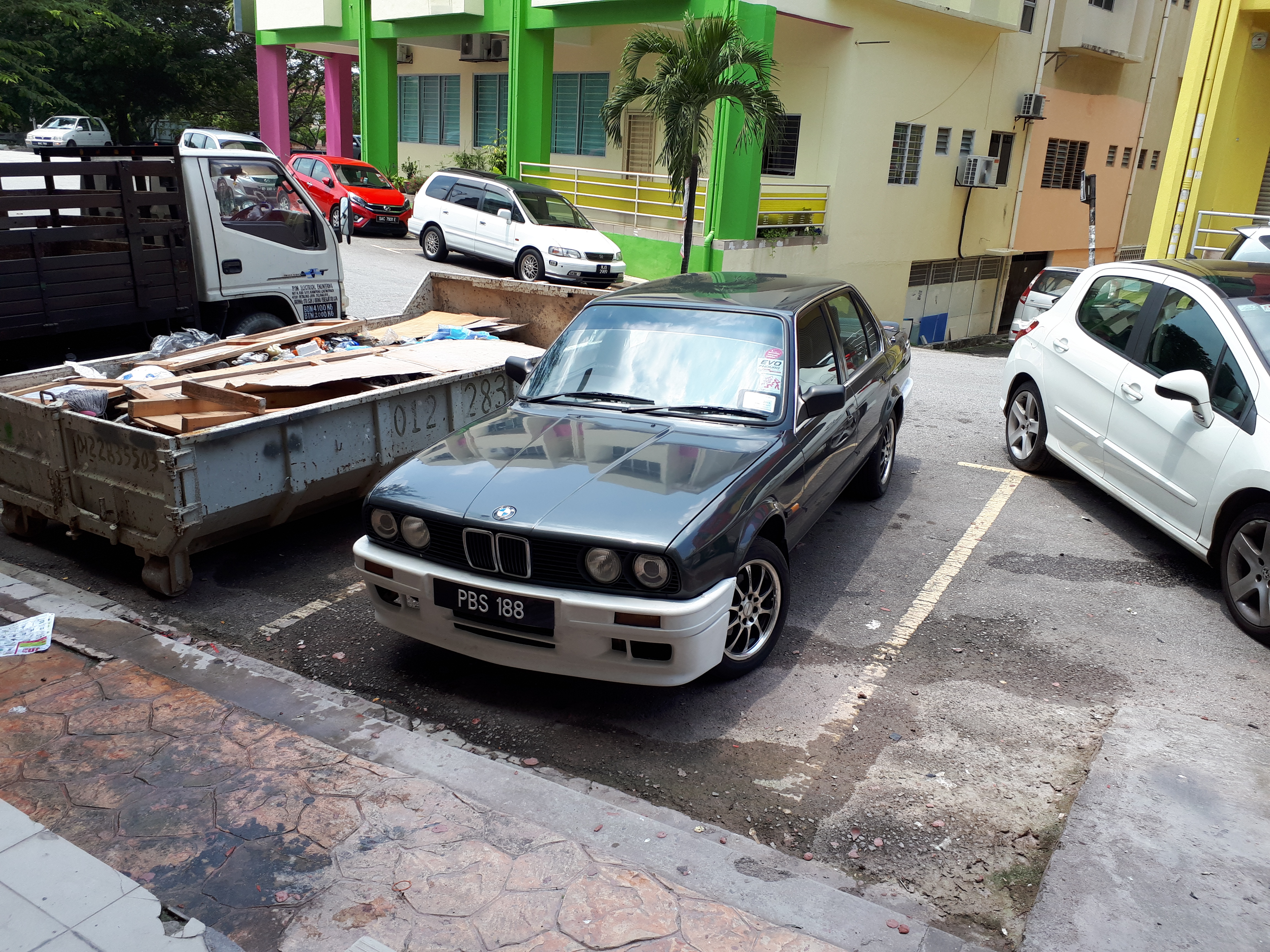 With the mechanical and electrical bits all sorted, it was time for some much-needed cosmetic work. I learned that while the car had been parked under a porch most its life, its back end was usually stuck out in the open, and as such the rear bumper had degraded to a point where it was breaking off in pieces. The front bumper had fared no better, having been the subject of one too many minor bumps and 'oops' moments over the last 10,220 days since it rolled off the factory floor.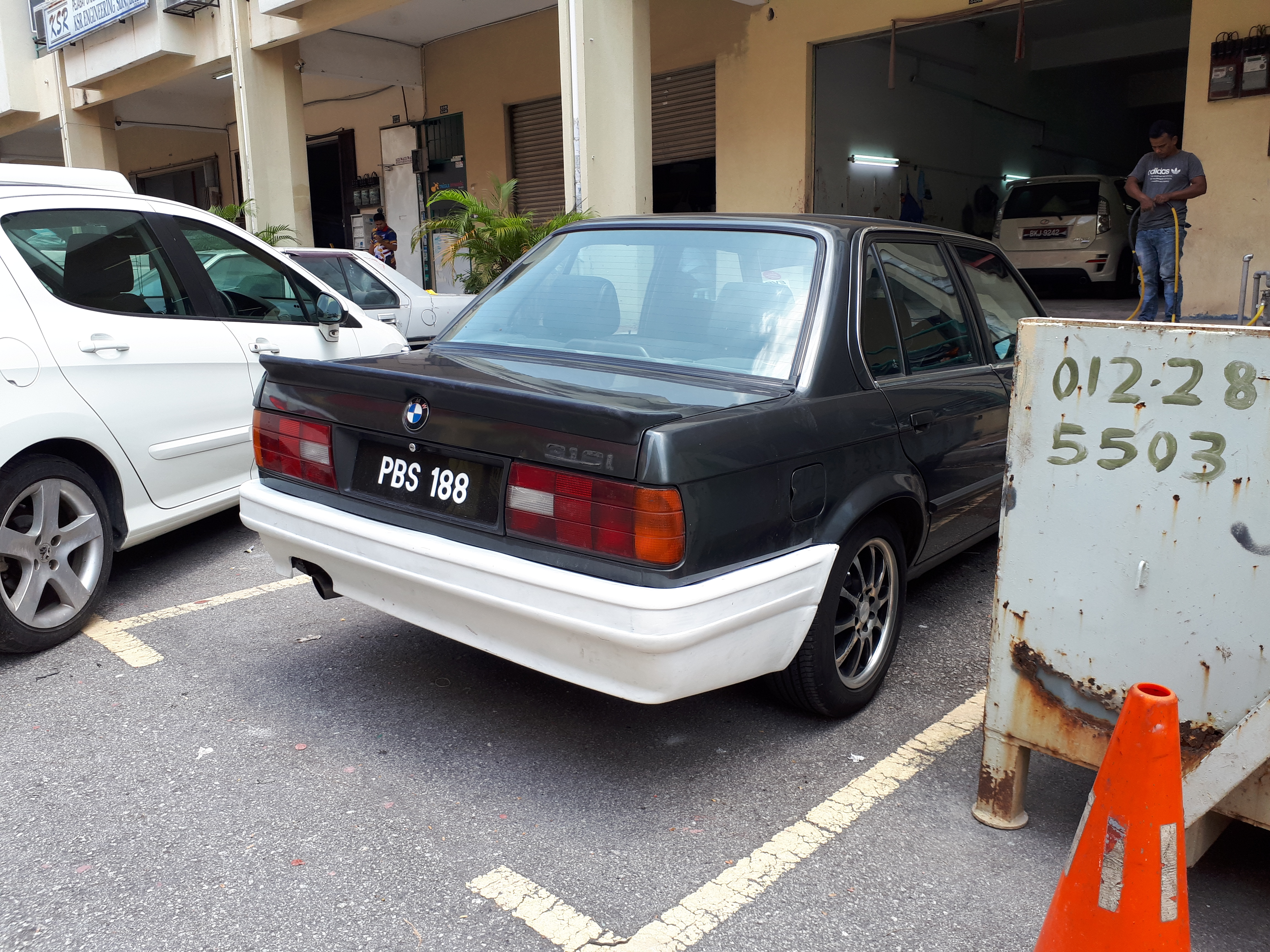 Opting for a set of M-Tech II front and rear bumpers instead of the original type, I realised a little too late (actually I realised this as they were being fitted) that the fitment of these new bumpers would lead me down a path to a few other things that would need to be done; in a nutshell, the (non-original) wheels looked horrendously out of place with the new bumpers, and the new bumpers required a set of side-skirts to match, and the car needed to be painted immediately because the new bumpers were WHITE. So much for doing things slowly…
Also, there was no way to revert back to the original 14-inch wheels (yes, fourteen inch wheels!) with the new bumpers and skirts, so I had to upgrade to 16's. I already knew that if I was going to go with 16-inch wheels, I would need a set of BBS 'basket weave' alloys (above). And I was amazed just how hard those were to find for this car. I finally sourced and procured a set in Sg.Dua, near Ulu Yam! But the hunt was worth it…
The new wheels came with tyres that were well past their prime, and as such a new set of 16-inch rubber in all four-corners was required too. So this is what I mean about one thing leading to another and there's no turning back once you set down a particular path. Had I gone for the original 'look', I'd be a few grand richer today. But I'm not complaining, I love the way the car looks now. I had a vision in my mind (spiced by countless Google images of E30 across the globe) of how I wanted the car to eventually look, and I'd managed to achieve exactly that. In less than 2 months.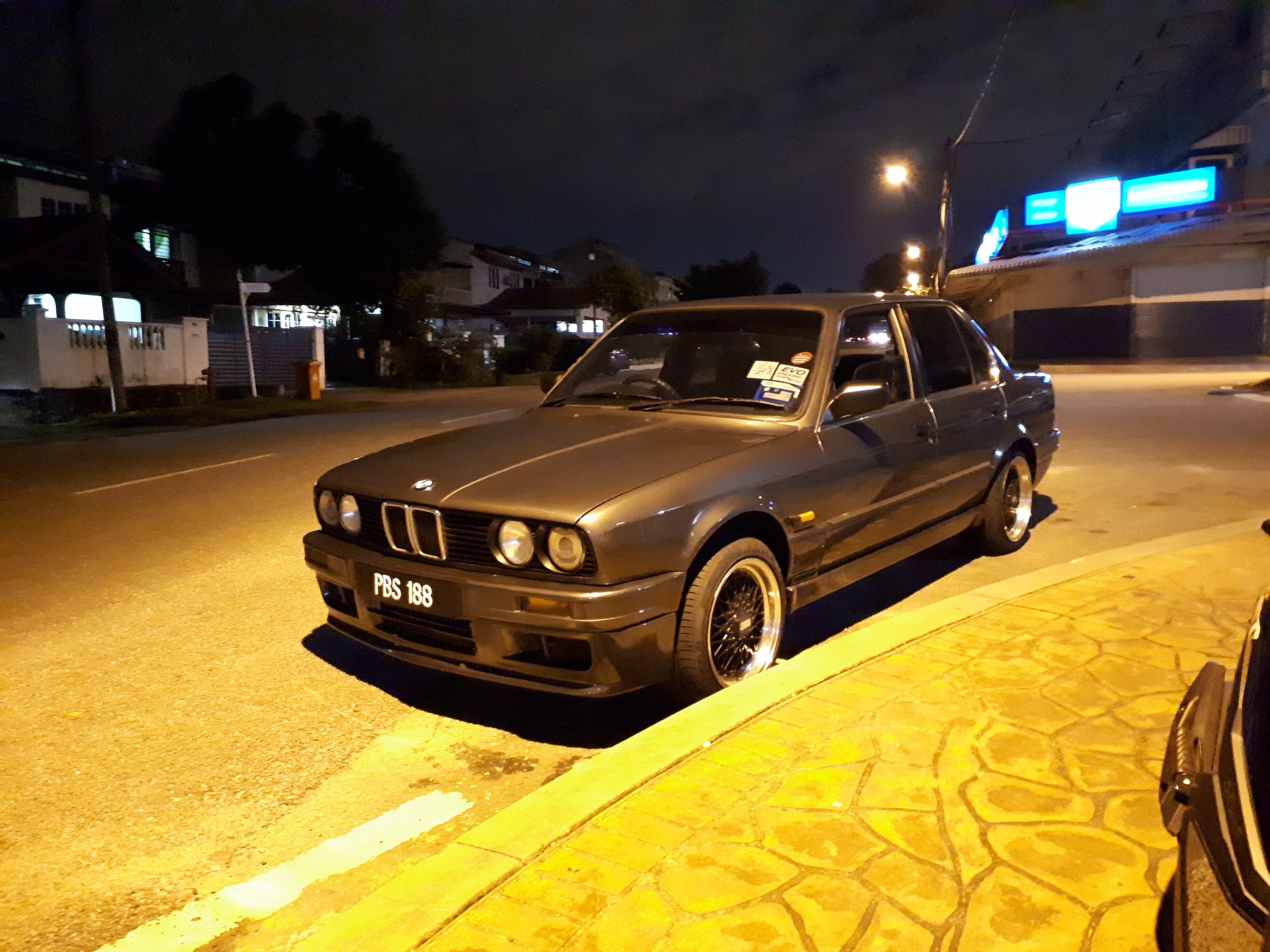 In terms of total expenditure, I did the math recently, and apart from the cost of buying the car, I was quite pleased to learn that I've still managed to spend less than RM5,000 (my usual expenditure cap) to bring the car up to this level, the level and look that I was targeting. Here's the most recent video of how she looks now….
Now it's time to enjoy the car, to drive it. There are no monthly instalments to worry about, the car is insured and road taxed, and everything I spend from today onward will only make the car better. It's been a good run, but I think I'll be stopping here in terms of my car buying habits. I've still got the old Mercedes-Benz W126 for long haul trips, and now I have this BMW E30 for daily-drives and Sunday drives with the boys. I reckon I'm done… for now. Really. – Chris Wee.