Record-breaker and legit 'Speed Freak' Zef Eisenberg has set several records last weekend by smashing the outright speed and flying miles records at the legendary Pendine Sands on board his 1200hp Porsche 911 Turbo specially built by ES Motors and his MADMAX Race Team.
Below is the breakdown of his newly set achievement set at the iconic beach.
Fastest sand speed record achieved by a wheel-powered vehicle – 210.332mph (338.5kmh)
Fastest flying quarter (one way) wheel powered record – 206.492mph (332.3kmh)
Fastest flying mile (one way) wheel powered record – 196.970mph (316.9kmh)
Fastest Flying mile (2 way) 962mph (same measurement as Sir Malcolm Campbell)
Only person in history to have achieved over 200mph on bike and car at Pendine
Only person in history to have achieved a flying mile record in bike and car in Britain
The previous record that Eisenberg broke was interestingly set by top Hollywood actor, Idris Elba, back in 2015 at 180.361mph (290.2kmh). It took some serious power from the entire MADMAX Race Team to ensure that their new record will stand for the next few decades.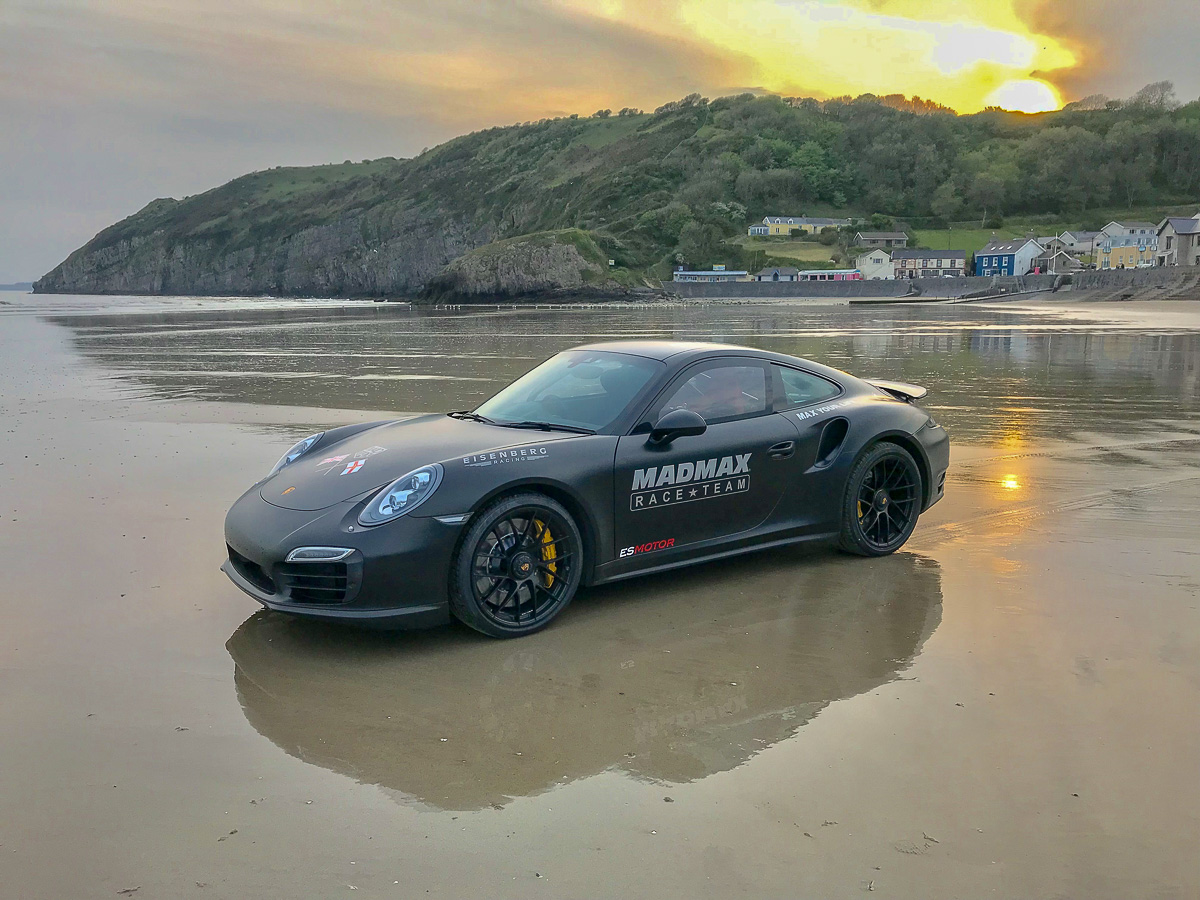 What was once a standard 2014 model that churned out 550hp turned out to be complete rebuilt fitted with a 4.1-litre race engine. Fitting in all the necessary parts to create 1200hp wasn't their biggest challenge but cracking their heads on how to limit wheelspin on the loose sand surface.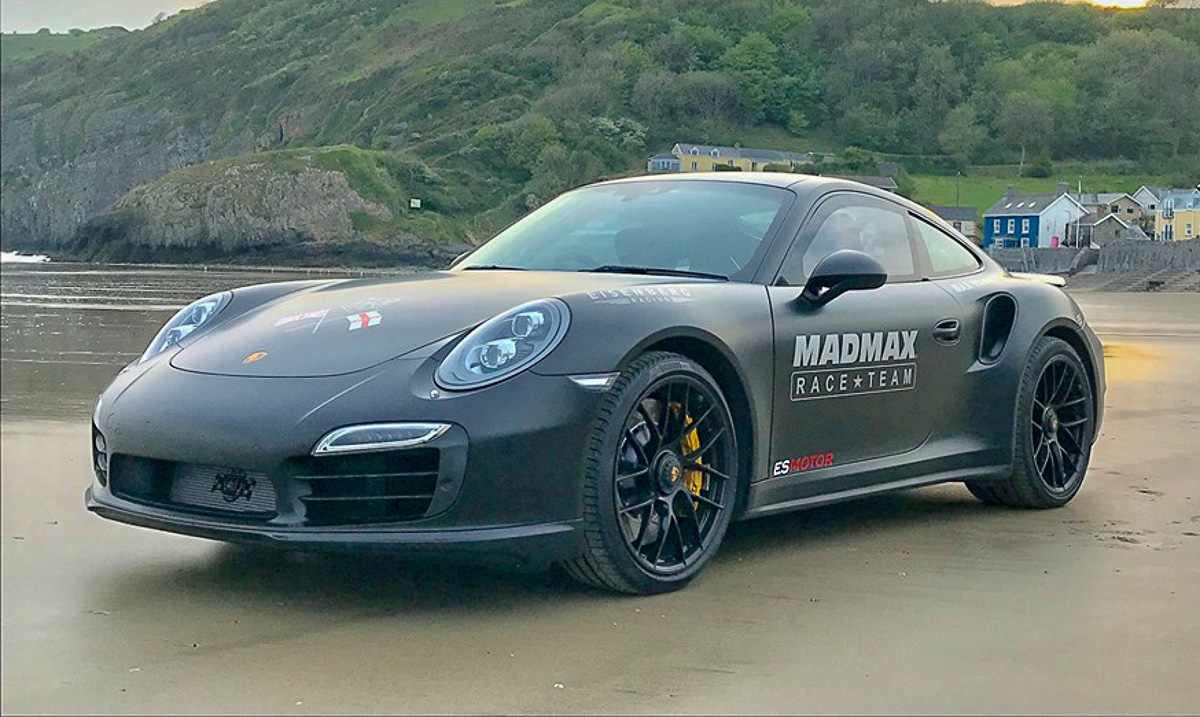 At the end, Eisenberg and his team could only use 850hp to avoid such wheel spin on super loose surfaces which has proven to be just the right amount to drive the Porsche to 338kmh. These people got some huge 'cajones' to even think, let alone break the speed record set on a beach.
Image credit: MADMAX Race Team