Following the departure of Mark Raine to Mercedes-Benz Korea as the Vice-President of Product & Marketing at Mercedes-Benz Korea, Michael Jopp has taken over as the new Head of Sales & Marketing, Mercedes-Benz Cars, Malaysia & SEA II.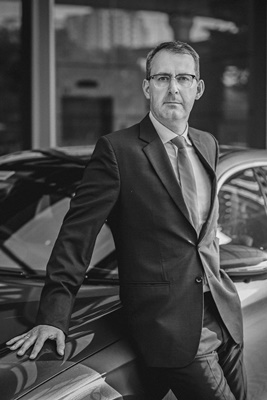 Mr. Jopp comes from Mercedes-Benz India where he was Vice-President of Sales and Marketing for almost 3 years. During his time there, Mercedes-Benz India topped JD Power's Sales Satisfaction ranking as well as saw various new digital initiatives being introduced. Mr. Jopp, who has 20 years of experience in the automotive industry, was an instrumental figure in maintaining Mercedes Benz India's significant lead in the luxury vehicle segment, ending 2018 as the country's highest-selling luxury carmaker for 4 consecutive years.
"We are excited to have Michael Jopp join our Mercedes-Benz Malaysia family. With his rich industry experience and decades of expertise in Sales & Marketing functions, we are confident that he will be able to lead the market and maintain our No.1 position in the Malaysian premium automotive market. Jopp will also play a key role in our customer centric strategy, taking on a holistic approach to automotive excellence by providing our customers a brand experience with our strong product portfolio," said Dr. Claus Weidner, Head of Region Southeast Asia II.
Looking for more Mercedes-Benz news? Click here.