We often take pride in being a developed country with modern facilities and infrastructure. Yet when it comes to keeping our environment clean, it can be often seen that we are lacking. Apart from indiscriminate dumping of rubbish by the roadsides and in the jungles, we also see occupants of motor vehicles thinking nothing of throwing their rubbish out of the window onto the road.
To help discourage littering from vehicles, Perodua is working together with a Malaysian government agency to educate the public on maintaining a cleaner environment, starting with the nation's roads. The Malaysian carmaker will collaborate with the Solid Waste Management and Public Cleansing Corporation (SWCorp) – an agency under the purview of the Housing and Local Government Ministry – on the latter's 1:0 'One Vehicle, Zero Litter' campaign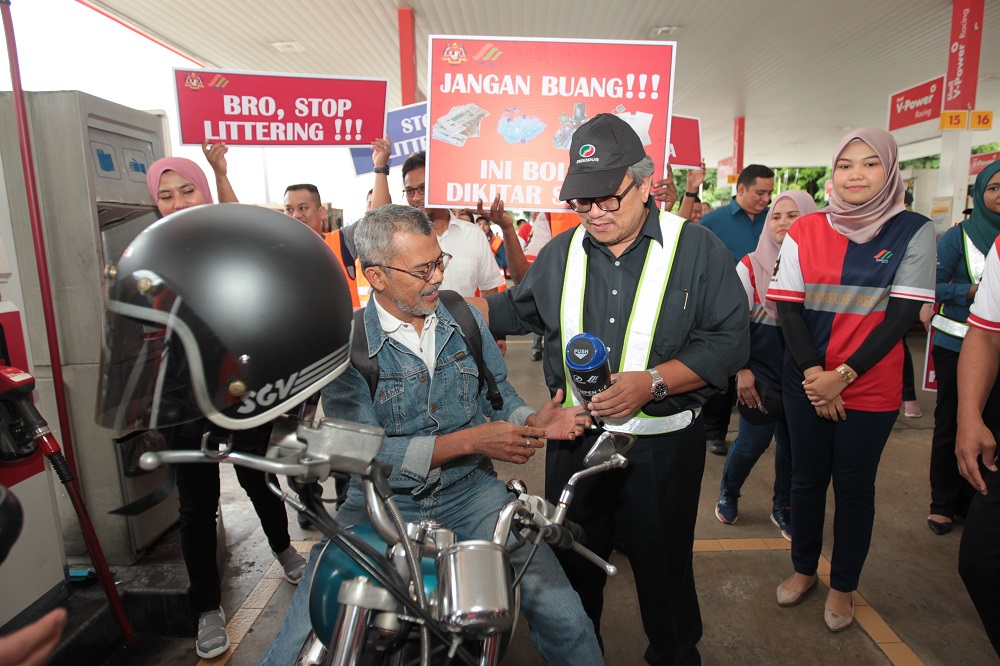 Mini-bins for motorists
To start of the campaign, volunteers from Perodua and SWCorp recently gave away 500 in-vehicle mini-bins to motorists and motorcyclists at a petrol station next to the Jalan Duta toll plaza on the PLUS Highway. The mini-bins were presented with a message reminding them to bring their litter home instead of throwing it out of their vehicles.
The volunteers also held up colourful placards displaying anti-littering messages, while prominently-placed banners and buntings duly caught the attentions of motorists exiting the toll plaza.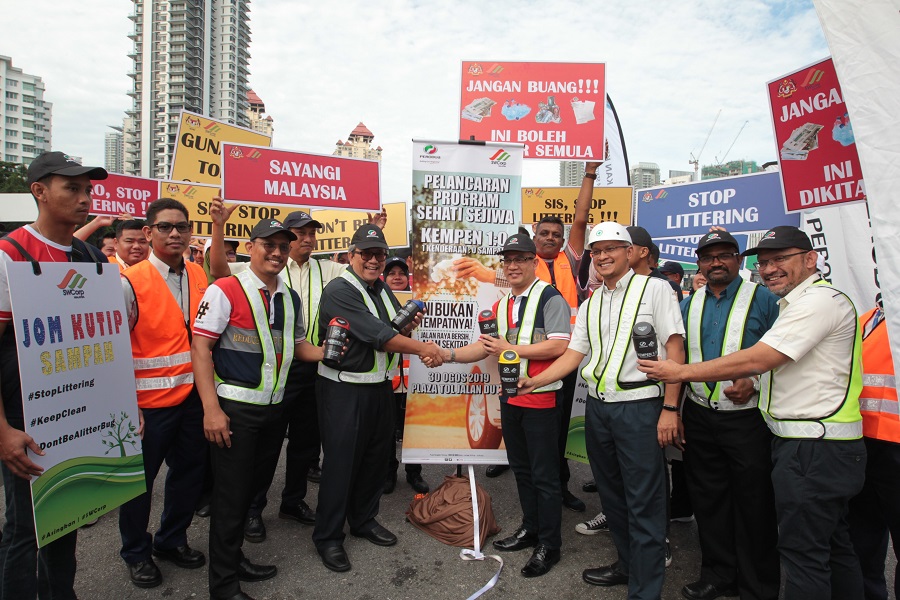 "Perodua shares the government's vision for a cleaner and greener Malaysia. We believe a combination of education and enforcement will have a lasting impact on our society," said Perodua President & CEO, Dato' Zainal Abidin Ahmad. "It is Perodua's hope that as Malaysia enters her 62nd year of independence, we can all play our part in showing the maturity of our mindsets and allowing cleanliness to be part of our lives."
Reduce, reuse and recycle
"We hope Malaysians can reduce, reuse and recycle their waste as far as possible. We all have to start somewhere. After our own homes, the car is the next place we spend the most time in, and if we can keep our cars clean, the rest of our lives will follow," he added.
Within Perodua's headquarters and manufacturing campus in Sungai Choh are its Laman Hijau recreational common and its 1,500-square metre ECO Garden, both of which incorporate many sustainable elements. Solar panels and rainwater-harvesting systems also feature on many of its campus buildings.
Click here for other news and articles on Perodua in PISTON.MY