For some, there's a certain appeal to being able to see inside objects and observe the different parts, especially mechanical ones. And where a watch is concerned, there are certainly many parts which are also moving and therefore provide a fascinating 'show' on the wrist.
Casio's G-SHOCK Clear Skeleton Series clearly exploits this with its translucent casings in two versions based on the GA700 and DW5600 casings. A transparent resin is used for the casings, giving the illusion of being able to 'see inside' and in so doing, it makes the watch a fashionable accessory. However, unlike the GA-300 series which actually shows moving gears, these Clear Skeleton watches do not go to that extent.
For the Malaysian market, the latest Clear Skeleton Series is available in three versions – the DW-5600SK-1DR (RM459), DW-6900SK-1DR (RM479) and GA-700SK-1ADR (RM549). All have analogue and digital functionality, making them versatile timepieces for all occasions.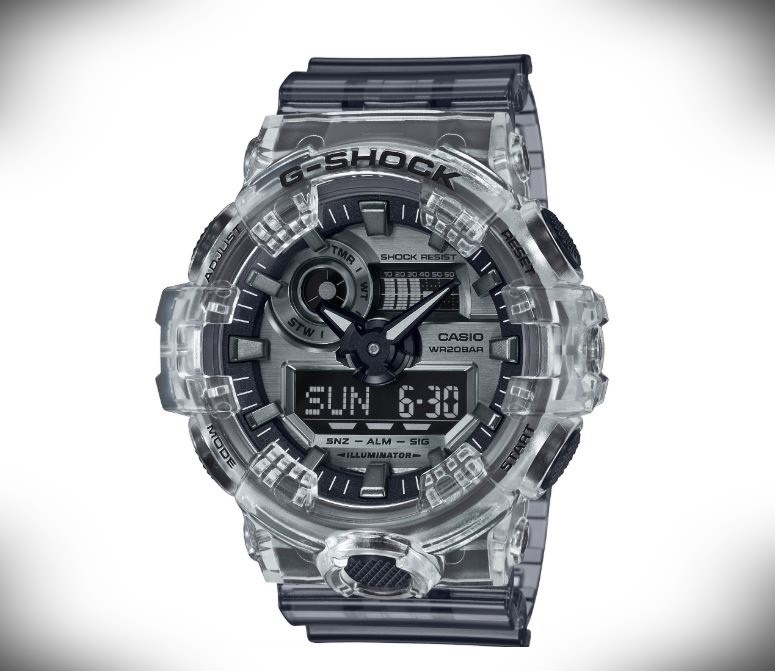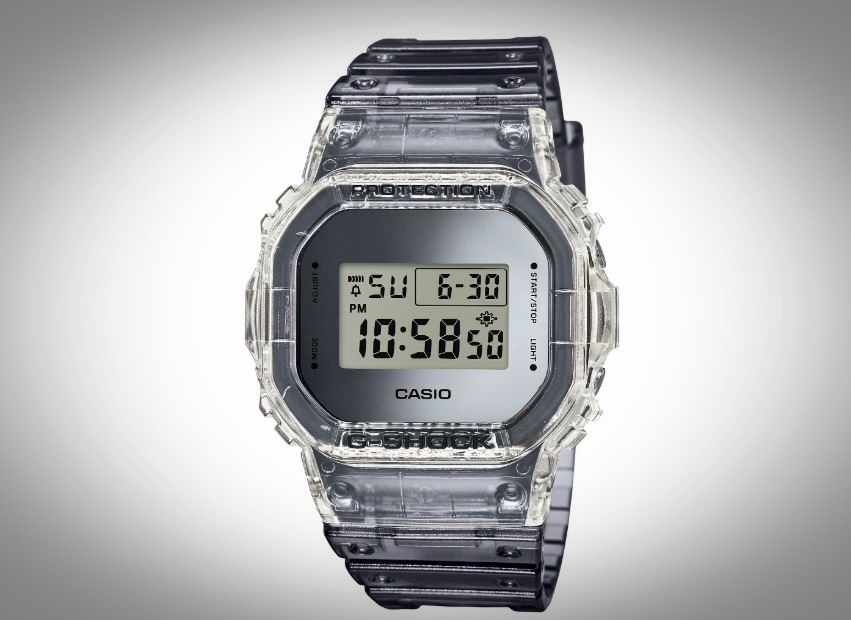 1980s look merged with today's fashions
These new versions combine the popular semi-transparent resin construction with metallic colours to create a mix that captures the look of the 1980's along with today's fashions. Two-tone colouring matches bright hues with the semi-transparent resin for the case and band.
Unlike some watches (even Casio models) which have a 'see-inside' design, the Clear Skeleton Series watches have pointers that can be seen clearly. In some such watches, the excessive number of parts (especially metal ones that reflect) can make reading the time at a glance a bit difficult.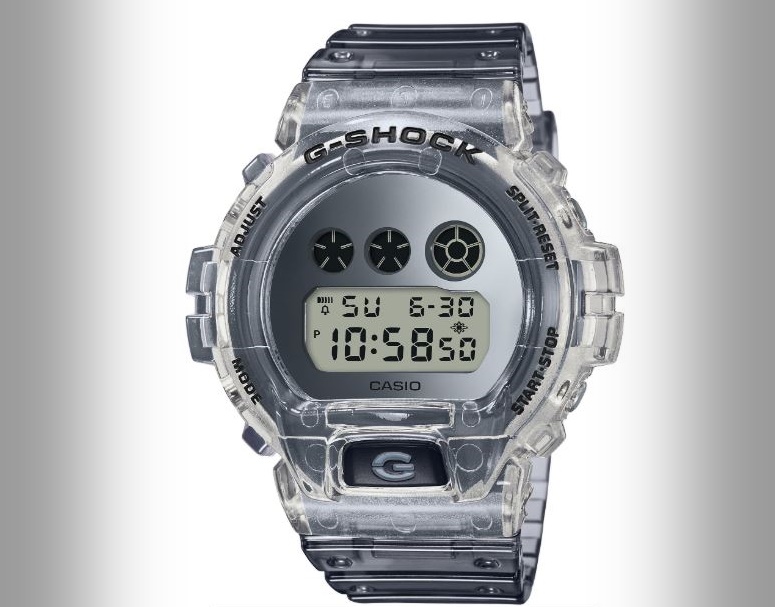 Casio toughness
Being Casio products, these watches naturally have the toughness that the brand has built its reputation since the first G-Shock model was released in 1983. Besides shock resistance, there's also water resistance to a depth of 200 metres.
For viewing at night or in dim conditions, there's electro-luminescent (EL) backlighting plus 'afterglow'. This 'afterglow' feature keeps the backlighting on even after it is switched off. There's also a Flash Alert with buzzer that sounds for alarms and hourly time signals.
For those who need accurate timing at sports event, the stopwatch measures in 1/100-second increments and there are elapsed time, split time, 1st-2nd place times modes. The automatic calendar is programmed up till 2039, like most Casio watches with the older modules. However, the latest ones are programmed up till 2099 which, of course, would be irrelevant to you personally.