It was only last month when UMW Toyota Motor Sdn Bhd (Toyota Malaysia) announced that fellow Malaysians can now place their bookings for the all-new 2019 Toyota Corolla. Today, they've officially launched their latest mid-range sedan in the grandest of fashion at Genting Highlands.
Members of the motoring media were instructed to assemble at their HQ located in Shah Alam, Selangor. The reason? So that we can drive the new Toyota Corolla ourselves to the launch venue and at the same time feel how the 12th gen Corolla feels like on the open roads.
First and foremost, major props to Toyota for their brilliant design on the new Corolla. Its presence alone even when static is quite breath-taking, especially in the new Celestite Grey Metallic colour scheme. We tested the top-range Toyota Corolla 1.8G variant that has quite stance thanks to its very appealing exterior looks and those 17-inch alloy wheels.
Its modern yet sharp façade also offers a premium look that sits right in the middle between the lovable Toyota Yaris and the ultra-lush Camry. This makes me feel that the Corolla caters to bigger crowd who feels that the Vios or Yaris might be a bit youthful for them and the Camry being slightly on the higher end side.
Perhaps the biggest advantage the latest generation Corolla has is its Toyota New Global Architecture platform (TNGA). The new platform offers greater freedom when designing a very dynamic package which provides premium levels of visibility, stability, as well as agility. That is further amplified with the addition of double wishbone rear suspension that worked brilliantly, in our personal opinion.
It's so good that you would feel like it should belong on the race track as we carved through the mountain roads with ease without having to apply a lot of steering correction. With that being said, we can't wait to see how it fairs when going head to head in the circuit. Perhaps, a new addition into the TGR Festival for 2020? We can only hope.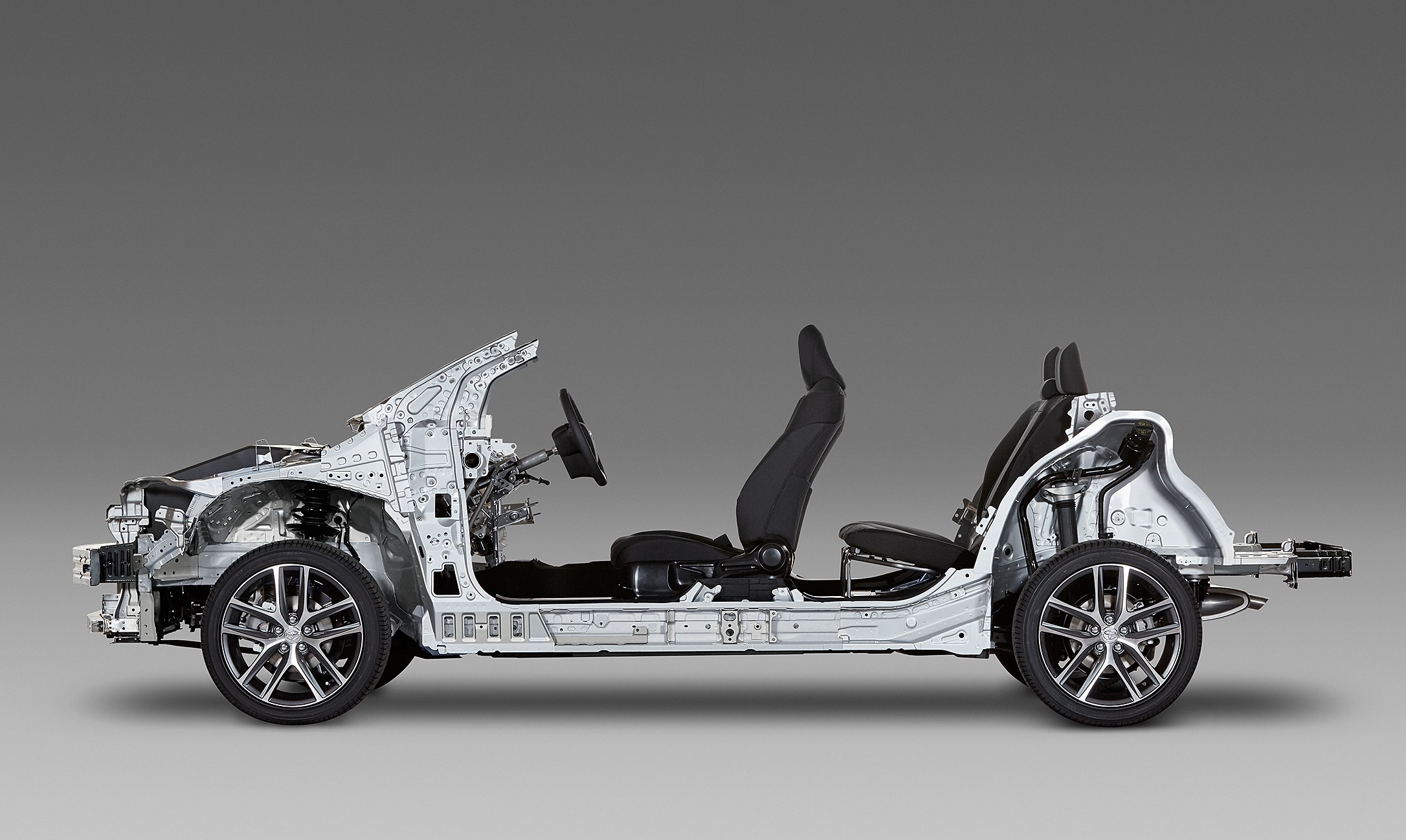 Sitting in the glossy black cabin with silver ornaments feels very spacious as the new platform offers greater window opening and view for all occupants. Even the front pillars have small windows for better visibility when driving around tight bends, especially in crowded parking lots. We also feel that the window opening is comfortable and offer good access and reach if you happen to use a Touch 'n Go card at the toll booths.
We're not entirely sure how to feel about its centre console, though. True, it has a well-equipped 6.8-inch touch screen with USB mirroring and other usable features but somehow it feels a bit out of place compared to how the rest of the cabin looks and feels. This might gain several different views but luckily, the more important seven-inch Multi-info display with Optitron Meter looks dashing.
Moving towards stability and agility, the new Corolla built on the TNGA platform also provides some very impressive driving dynamics upon our ascend to Genting Highlands. The car felt precise when entering corners and stable throughout our journey. Little to no body roll was experienced and to be honest, we were thoroughly impressed. Comfort is the main selling point and the Corolla sells it damn well.
As for power figures, the Corolla comes ready with a 1.8-litre four-cylinder DOHC engine with dual VVT-I that produces a healthy 139hp at 6,400rpm and 172Nm of maximum torque at 4,000rpm. All of those ponies are sent through a seven-speed sequential Shiftmatic CVT gearbox.
The engine together with its impressive chassis provides a car that is agile and nimble to manoeuvre. We truly felt that the car was light on its feet and have enough power to cruise comfortably at high speeds. The Corolla's CVT transmission did have to work extra hard for our Genting hill climb session but all in all, it's understandable as the car is geared for premium levels of comfort rather than top performance.
The 1.8G variant comes with the Toyota Safety Sense (TSS) safety package that includes:
Pre-Collision System (PCS)
Automatic High Beam (AHB)
Dynamic Radar Cruise Control (DRCC)
Lane Departure Alert (LDA)
Lane Tracing Assist (LTA)
The combination of LDA and LTA provides a greater level of safety as it works to make sure that you don't swerve out of your lane unexpectedly (usually happens when your attention is distracted away from the actual driving). We tested it out when conditions were deemed safe and the new Corolla gently brings us back right in the middle of the lane every time we hit the lane markers.
Other standard safety features that are available on both the 1.8G and 1.8E are Vehicle Stability Control (VSC), Traction Control (TRC), Anti-Locking Braking System (ABS), Hill-start Assist Control (HAC), Emergency Stop Signal (ESS), parking sensors, seven SRS airbags, and Tyre Pressure Monitoring System (TPMS).
All in all, the 2019 Toyota Corolla is indeed a step-up from the mid-range sedans Toyota has offered in the past years. The combination of that super impressive TNGA platform together with decent power figures and beautiful design, folks who are looking for the finer things in life can deeply consider the new Corolla (without breaking the bank too much). Prices start from RM128,888 to RM136,888 (OTR prices excluding insurance).
All-new 12th generation Toyota Corolla Altis can be booked now!