The Mitsubishi Mirage and its sedan variant, the Attrage, have been around for quite some time, having been launched as the carmaker's global compact models in 2012/2013. Although no longer offered in Malaysia as Mitsubishi Motors Malaysia has chosen to focus on pick-ups and SUVs which sell in bigger numbers, we thought you'd like to know how the model's facelift will be like when it is launched on November 18 in Thailand.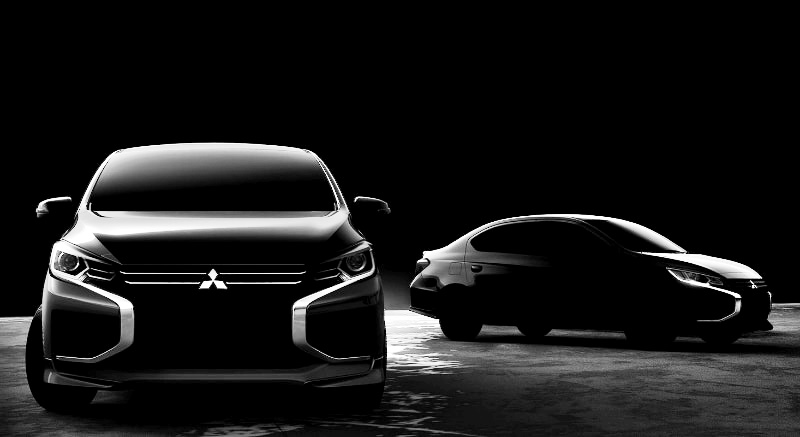 Mitsubishi Motors has not given any details of the models which are manufactured at its huge Plant in Thailand. However, it has released this official picture and mentioned that 'both models will feature sharp and dynamic exterior designs which embody the Mitsubishi-ness that identifies the company's compact cars.'
To know more about Mitsubishi models available locally, visit www.mitsubishi-motors.com.my .