♦ Max Verstappen took a well-deserved third win of the 2019 season, starting from pole position all the way to the chequered flag.
♦ In the closing stages of the race, the two Ferrari drivers made contact and knocked themselves out of the race.
♦ Lewis Hamilton finished third but was deemed by the stewards to be at fault for an incident with Alexander Albon Ansusinhan, Red Bull Racing's Thai-British driver, As a result, Hamilton received a 5-second penalty which dropped him to 7th in the official classification.
♦ Hamilton's demotion gave Carlos Sainz the third position – his first ever F1 podium. He had started from 20th and fought hard to move up the field. The podium finish was also McLaren's first one since 2014 in Australia.
♦ Pierre Gasly also had a great day with his first podium, having gotten ahead after the Hemilton-Albon incident. Although the Mercedes-AMG driver tried to out-accelerate him to the finish line, Gasly pulled ahead to cross first and claim second position.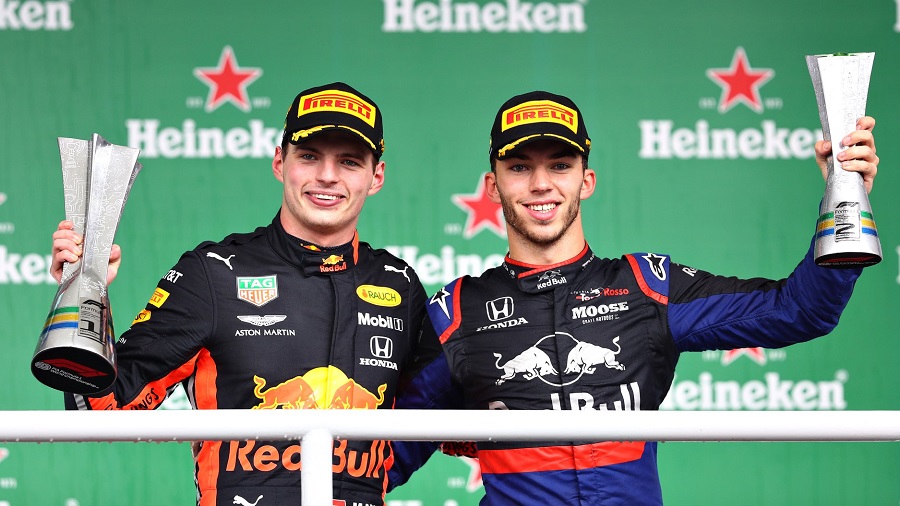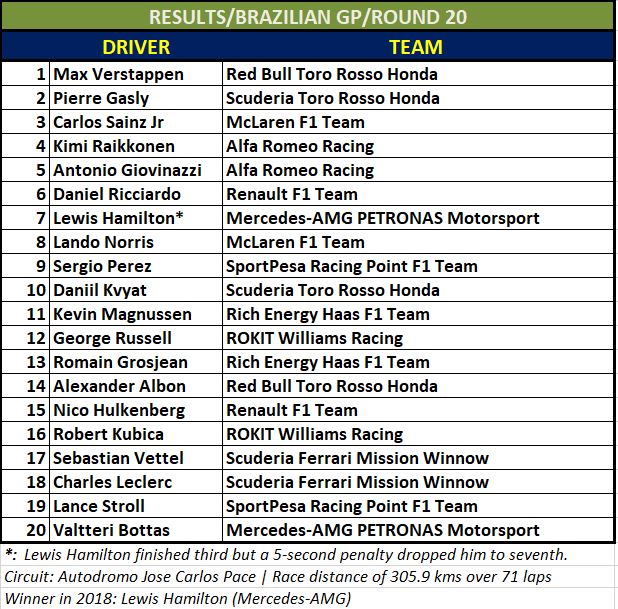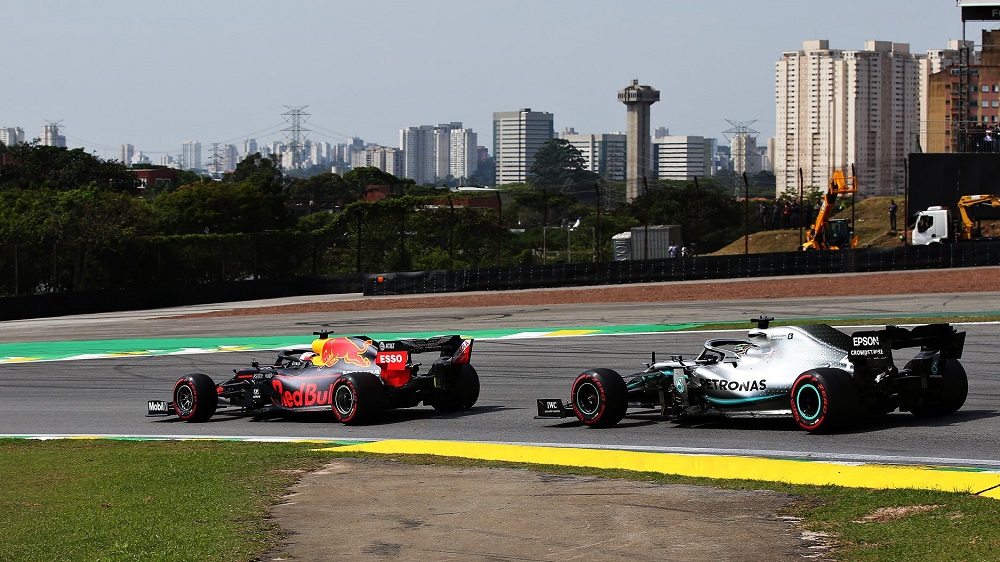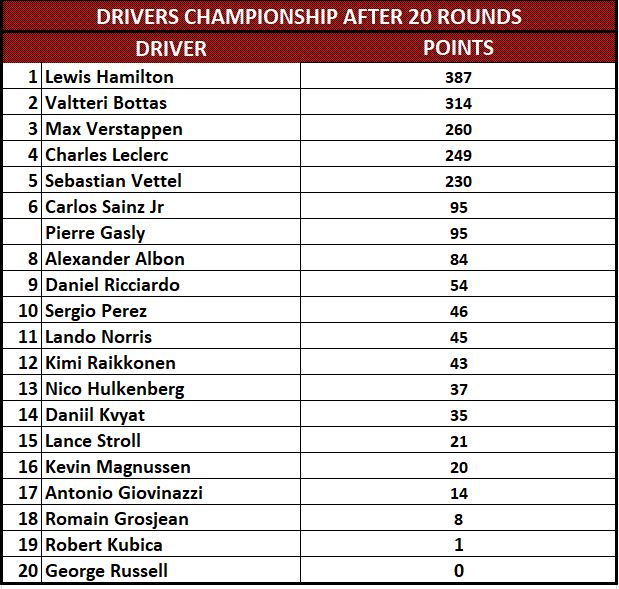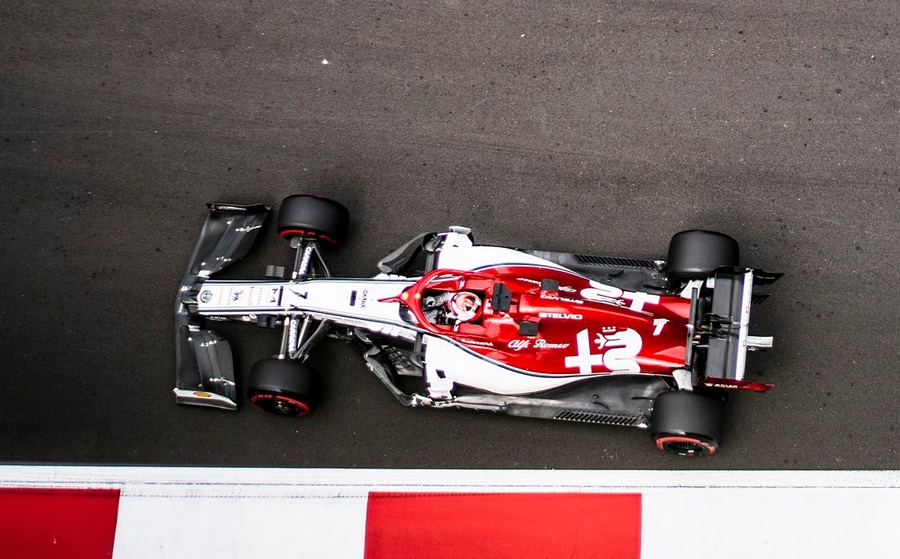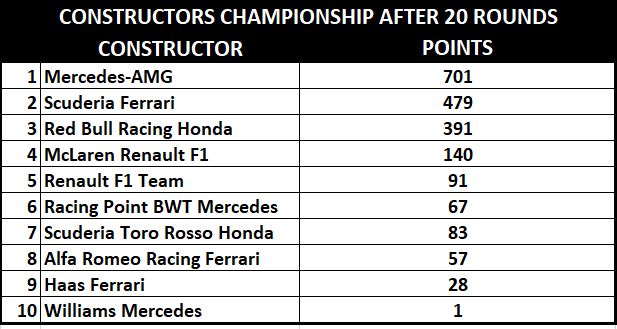 Next race (final round) in Abu Dhabi on December 1