To the Malaysian public, Bermaz Motor is associated with Mazda vehicles, distributing them nationwide and providing aftersales services to the increasing number of owners. However, there is also another side to the company which provides humanitarian aid and medical relief to the under- privileged and also actively supports communities and organisations requiring assistance.
To achieve these aims, it recently hosted its 7th Mazda Charity Golf Tournament for the Mazda Medicare Fund (MMF). This year, the charity tournament was held at the Sultan Abdul Aziz Shah Golf & Country Club in Shah Alam, Selangor and received tremendous support from 150 participants. The event raised a total of RM447,550 for the MMF, which came from generous golfers, donors and sponsors.
The MMF was established in 2015 and is jointly managed with Prima Merdu Sdn Bhd and in collaboration with B. Braun Avitum Renal Services to provide life-saving haemodialysis treatment for end-stage renal disease (ESRD) patients with financial constraints. As of today, there are 12 B. Braun's dialysis centres operating nationwide and eligible patients can receive subsidies for haemodialysis treatments. Over the past 5 years, the MMF has contributed a total of RM2.4 million which has supported more than 176 patients throughout Malaysia.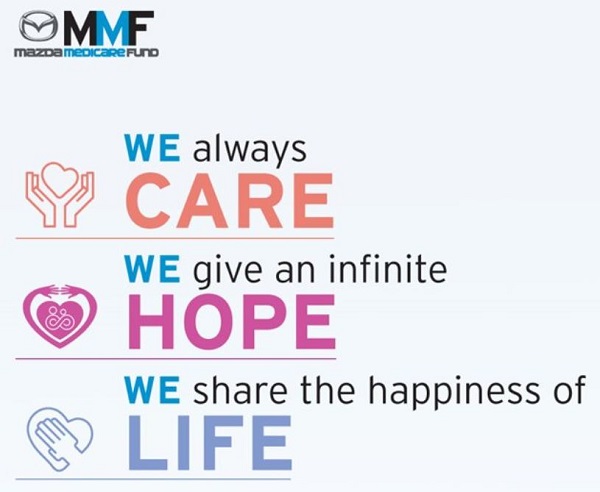 Additionally, the MMF has also supported various communities such as old folk's homes, orphanages, people with disabilities and Down Syndrome children by providing financial aid. The communities are carefully selected and vetted by the MMF Team to ensure that all donations will be put to good use.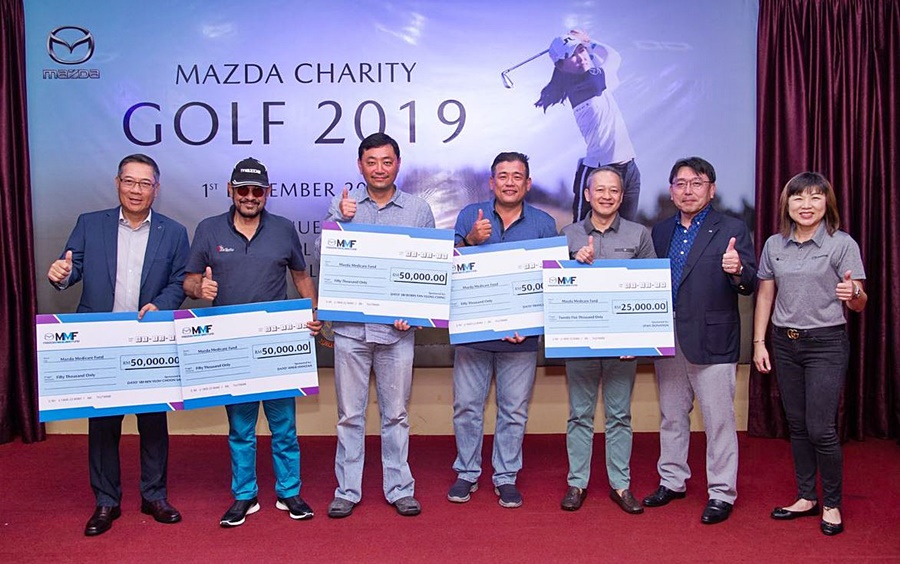 The MMF Team consists of volunteers from within the Bermaz organization so there are no additional costs involved in its operations. This will allow the full amount of donations received to go where it really matters – to the people in need.
Another approach taken to raise funds is through the Mazda Privilege Card (MPC). In a tie-in programme with MMF, all sign-up fees will serve as funds donated by Mazda Owners. The introduction of the MPC has been well received with heart-warming support for its noble cause.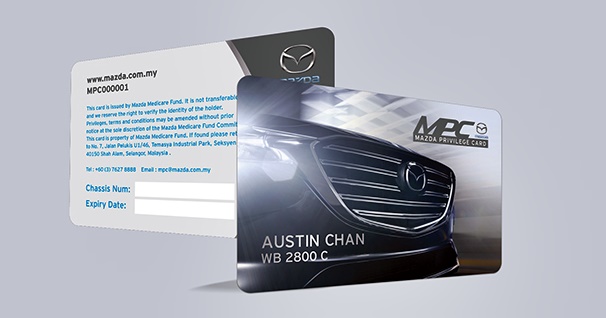 Aside from contributing to the society, owners of the MPC can also enjoy a 15% discount on Mazda genuine spare parts and official merchandise, along with a 5% discount on labour charges (applicable at Mazda showrooms and aftersales service centres operated by Bermaz Motor and Prima Merdu).
Bermaz Motor believes that one of the good ways to contribute to the society is by partnering with the community and the Mazda Medicare Fund (MMF) is one of the corporate social responsibility (CSR) projects to bring about a society and enrich the lives of those who are in need. The company is grateful for the unwavering support from customers, business partners, donors and sponsors to the MMF initiative.
For information relating to the Mazda Medicare Fund, you can send email to mmf@mazda.com.my. To know more about Mazda and Bermaz Motor, visit www.mazda.com.my.