Mercedes-Benz AG and China's Zhejiang Geely Holding Group have formally established a global joint venture company to handle the German carmaker's smart brand. Pending regulatory approvals, the company will have its global headquarters in Hangzhou Bay, Ningbo with operational sales functions in both China and Germany.
The total registered capital of the joint venture will be 5.4 billion RMB (about RM3.18 billion) to transform smart into a leading player in premium-and intelligent electrified vehicles. Both parties will equally contribute equally, with the share of Mercedes-Benz mainly covered by the contribution of the smart brand.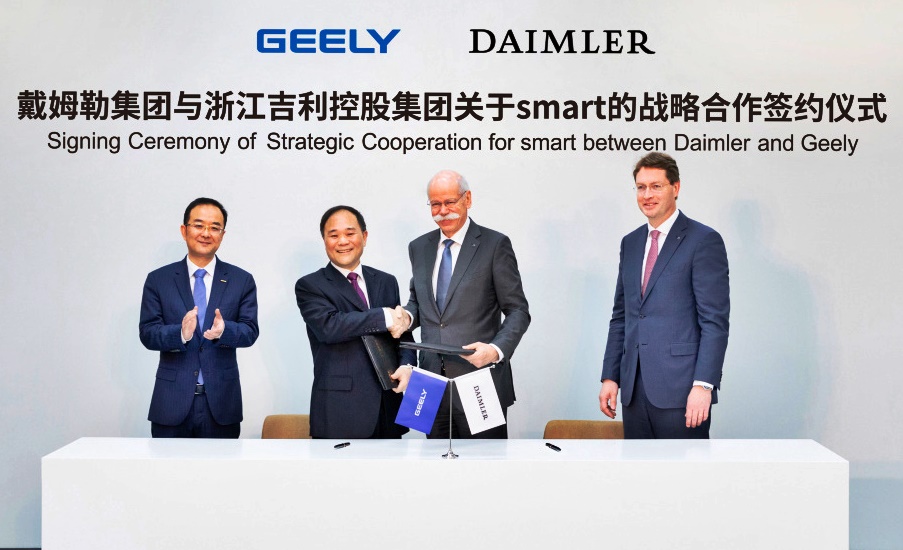 New EV model to be produced in China
A new generation of smart electric models will be assembled at a new purpose-built factory in China with global sales due to begin in 2022. The new generation will be designed by the worldwide Mercedes-Benz Design network and developed by the Geely global engineering network. As part of the vehicle-development program, the smart product portfolio will be extended into the fast-growing B-segment that are in line with smart's brand positioning with a focus on pure premium electric and connected vehicles.
"The joint venture will bring the next generation of zero-emission smart electric cars to the Chinese and global markets. We look forward to continue our collaboration to bring desirable products and services to customers around the world," said Ola Kallenius, Chairman of the Board of Management of Daimler AG and Mercedes-Benz AG.
Boardroom composition
The board of directors of the new joint venture will be made up of 6 executives with equal representation from both parties. On the German side, representatives will be from Daimler AG and Mercedes-Benz AG. Geely board representatives will include Geely Holding Chairman Li Shufu, Geely Holding President, Geely Auto Group President & CEO An Conghui, Geely Holding Executive Vice President & CFO Daniel Donghui Li.
Tong Xiangbei has been appointed the new global CEO of the smart joint venture and will oversee all operations relating to the brand including sales, marketing, R&D, production and after sales. Tong has more than 2 decades of experience in the automotive industry. Before joining the smart joint venture, he has worked for global automotive companies in the USA and in China.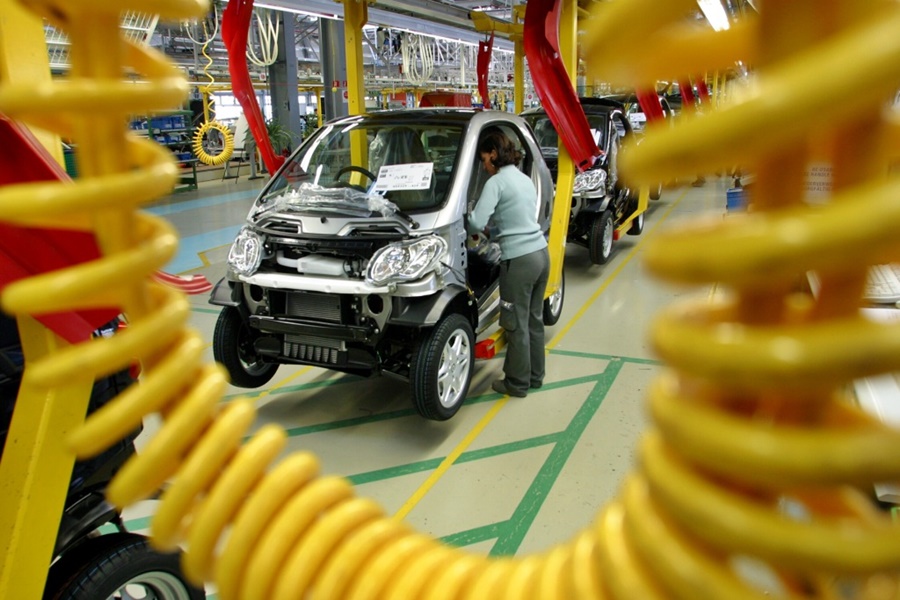 "The smart brand has a unique value and global influence; it has grown to be a leader in urban mobility. Geely Holding will fully support the smart brand with its full advantages in R&D, manufacturing, supply chain and other fields into the joint venture and support its development in China and globally. We will work together with Mercedes-Benz to transform the smart brand into a leading player in urban premium, electric and connected vehicles to successfully develop the brand's global potential," said Li Shufu.
History of smart
The story of smart cars goes back to the early 1980s when Nicolas Hayek, the CEO of the company making Swatch watches, had an idea to apply the same concept of personalisation to making and retailing cars as what was done for the watches. Initially, Volkswagen was involved in the project but Hayek later tied up with Mercedes-Benz. By 1996, the German carmaker took control of the company making smart cars and embarked on a more aggressive growth plan.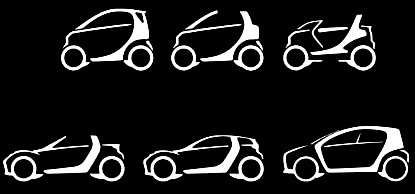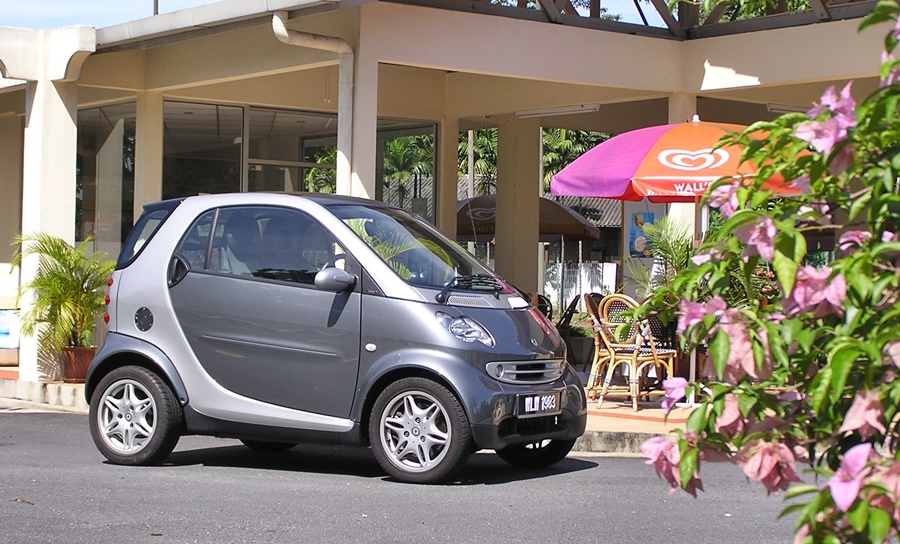 The little smart cars found a niche as city cars but due to having to meet the demanding and high standards of Mercedes-Benz in the safety, they were not cheap. The brand also did not contribute profits and in fact, lost a huge amount of money.
However, Mercedes-Benz didn't give up and modernised the factory in France to be more productive and cost-efficient. The third generation started rolling out in 2015 and is sold in over 40 markets worldwide. To date, 2.2 million cars have been sold since 1998.
Geely Auto retains No.1 Chinese brand position for third consecutive year