The completion date of the introduction of RFID (Radio-Frequency IDentification) system for paying charges electronically at all remaining PLUS toll plazas has been postponed. Following implementation on its Open System highways in January, the concessionaire had been carrying out testing and progressive work with the aim of having the remaining 83 PLUS and 10 LPT2 (East Coast) Closed System toll plazas equipped with RFID facilities by April 1, 2020.
Open System toll plazas are for highways where a fixed rate is paid whereas the Closed System  charges by the distance travelled, eg along the North-South Expressway.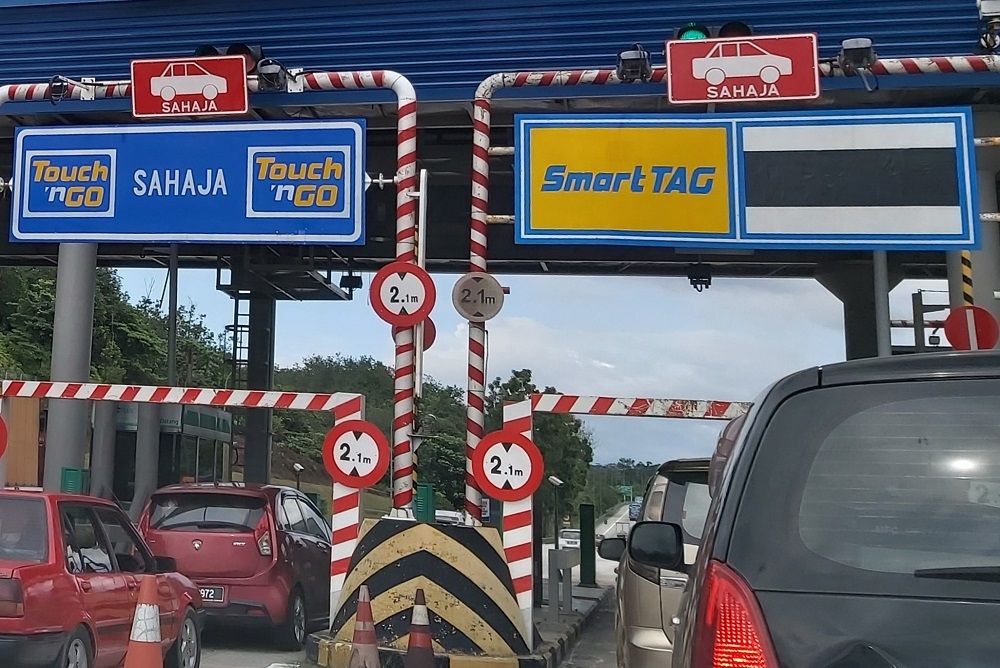 Due to the Movement Control Order (MCO) being in force since March 18 and to run until March 31, 2020, the work has been suspended. "At PLUS, we believe the MCO is an important move to protect the health, safety and well-being of not just our employees but all Malaysians from the threat of COVID-19. Based on this principle, we have decided to defer the launch of the RFID payment system on PLUS and LPT2 highways to a new date upon the lifting of the MCO," said PLUS Managing Director, Datuk Azman Ismail.
---
Related: 62 highways (including Penang Bridges and 2nd Link) to accept RFID payments from January 1, 2020
---
PLUS also takes this opportunity to urge the public to adhere to the MCO and to remain at home in order to help flatten the spread of COVID-19 and more crucially, to protect one's health and family's wellbeing.

Motorists using PLUS highways should also be aware that the reload facilities at all its Toll Plaza Customer Service Centres and Reload lanes at both Open and Close Toll Highway are closed during the MCO period. Reloads of the Touch'nGo cards can be done at Self-Service Kiosks available at 67 locations at selected R&R areas as well as various ATMs, petrol stations and convenience stores.
"We strongly advise all motorists to plan their journeys by reloading their Touch'nGo card at reloading centres nationwide, as well as other reload facilities available," PLUS said, adding that motorists are also advised to keep a 1-metre distance apart when queuing, not just at the reload machines but also in any public place.
Meanwhile the highway concessionaire has also clarified that none of its toll plazas and highways are closed. However, with the MCO in effect, the police may be filtering vehicles to ensure their occupants are authorised to travel. PLUS advises the public to contact the PDRM Hotline at 03-2266 3356 for latest updates on road diversions and inspection throughout this period.
---
Related: Updated List Of Toll Plazas With Restrictions
---
Shops at many PLUS R&R/lay-bys to remain closed till March 31