The global pandemic may have impacted motorsports by preventing events from being run, mainly because of valid concerns about transmission of the coronavirus. While real-world racing has been on hold, esports have quickly grown online and even the works teams of carmakers have joined in.
For Nissan, which was the first Japanese carmaker to enter the all-electric single-seater Formula E, series, its driver in the Nissan e.dams team, Oliver Rowland, recently took the team's maiden victory in round 5 of the ABB Formula E Race at Home Challenge.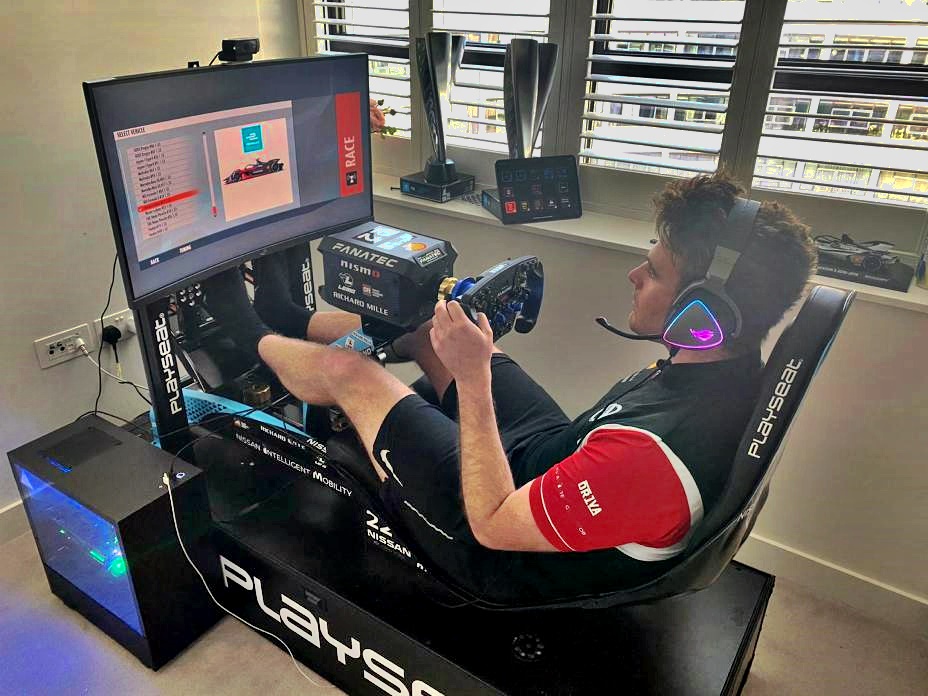 Racing in what has been described as 'the best race in the esports series so far', Rowland (pictured above) showed strong pace from the outset, qualifying in P3 on the Berlin circuit, having had just one day's practice along with the rest of the grid on the newly created virtual Tempelhof track.
He got away cleanly at the start, key to sim racing success, and immediately settled into an exciting battle with the lead group of three drivers. On lap 7, from third position, Rowland made an inch-perfect move into a hairpin bend to overtake two cars at once and claim the lead. He maintained the lead to the finish, fending off constant pressure from behind.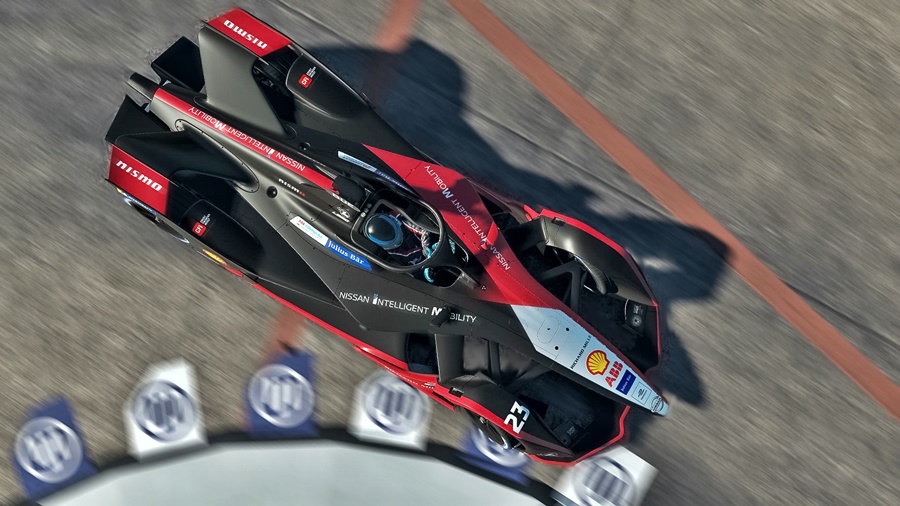 First virtual win
The stylish overtake and team's first virtual win pay tribute to "Go Nissan Day", celebrated each year in May. Sebastien Buemi qualified in P11 and crossed the finish line in 12th position.
The new online racing series represents Formula E, the first real-world zero emission racing series, as the height of zero emission competition in the virtual world. This aligns with Nissan's goal of zero emissions and zero fatalities, an important pillar of Nissan Intelligent Mobility, the brand's vision for changing how cars are driven, powered and connected into society.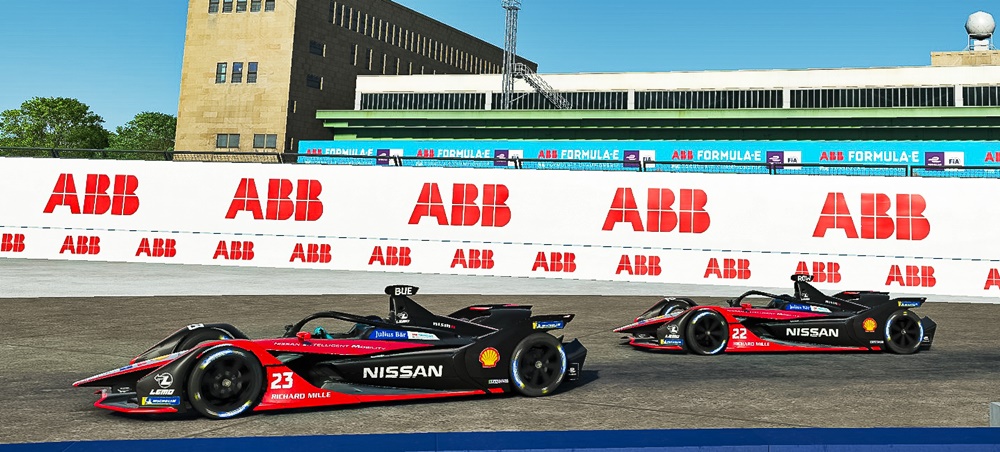 The ABB Formula E Race at Home Challenge raises funds for UNICEF's global coronavirus appeal, helping keep children safe, healthy, and learning in the face of the pandemic.