For many years now, acceptance of credit cards and debit cards at petrol station pumps has made it unnecessary to go to the office to make payment before refuelling. Now, in this age of reducing contact and close interaction to prevent spread of the coronavirus, such a convenience is even more important. As such, the government has urged businesses to shift to contactless and cashless transactions.
In support of this call, Shell Malaysia is encouraging greater use of cashless payments at its stations. As an incentive, from June 15 until July 26 2020, customers who opt for cashless payment methods at Shell stations nationwide will also receive "Ganjaran Ekstra" through cashback and fuel rebates.
"Cashless payment is another way to lessen the risk of exposure," said Shairan Huzani Husain, MD of Shell Malaysia Trading Sdn Bhd and Shell Timur Sdn Bhd. "At Shell, we want to ease the worries of Malaysians through cashless payment options such as debit cards and e-wallet payment options at Shell stations nationwide. Cashless payment users will also be enjoying rewards when they fuel up at Shell."
"We understand that Malaysians are worried and are now making lifestyle changes to fit into the 'new normal'. We strive to do what we can for Malaysia during these trying times by providing an experience that is 'senang, mudah dan selamat', coupled with extra rewards for all our customers. We will continue to do our best in ensuring the safety and  comfort of Malaysians who visit our stations, especially during this time, as we strive to recover from the COVID-19 pandemic," he added.
Debit card and two eWallets accepted
Customers who use debit cards and e-wallets to purchase fuels or Shell Select items at Shell stations during the campaign period will receive extra cashback and fuel rebates.  Applicable cards are the Visa Debit Card while Touch'nGo  and Boost eWallets are accepted.
Those using the Visa Debit Card must register their first transaction to qualify for rewards. A minimum of 3 eligible transactions of RM40 and above with the same Visa debit card is required to qualify customers to stand a chance to win RM12 Shell Fuel e-vouchers. An eligible transaction consists of a single receipt with a minimum spend amount of RM40 at any Shell Station.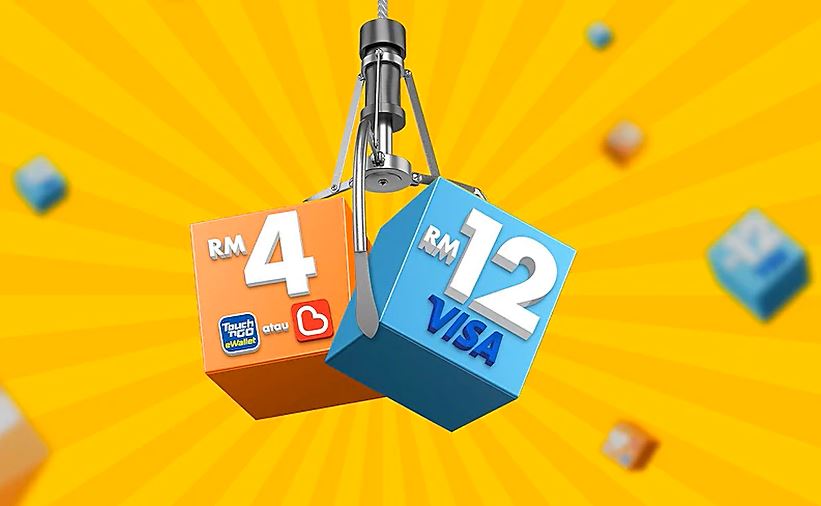 For those using the Touch'nGo or Boost eWallet, the RM4 cashback reward is offered for a purchase of RM40 and above in a single receipt at the Shell Station. Only one cashback per eWallet account will be given throughout the promotion period.
The cashback for Touch'nGo users is limited to the first 374,640 transactions (limit to first 13,380 transactions per day) between June 15 and July 12, 2020. For Boost eWallet, the rewards are limited to the first 150,000 transactions only between July 13 and July 26, 2020.
More information can be found at www/shell.com.my/ganjaranekstra as well as in the Terms & Conditions.