For a long time now, it's been a 'buyers' market' rather than a 'sellers' market' and car companies have been trying different ways to draw customers to their brand and products. Sales and aftersales services and facilities have been raised in quality and customers who visit showrooms may be pampered with food and drink, besides a very comfortable environment.
However, in this time of reduced showroom traffic, the car companies are going further in reaching out to customers. For example, Sime Darby Auto ConneXion (SDAC) is enhancing its customer services by offering to bring new models to the customer's home or office for a test-drive.
Added convenience for interested customers
The Home or Office Delivery Test Drive provides convenience to customers who may be busy or just don't wish to travel to the showroom. The service is available within a 10-km radius of the customer's chosen dealership.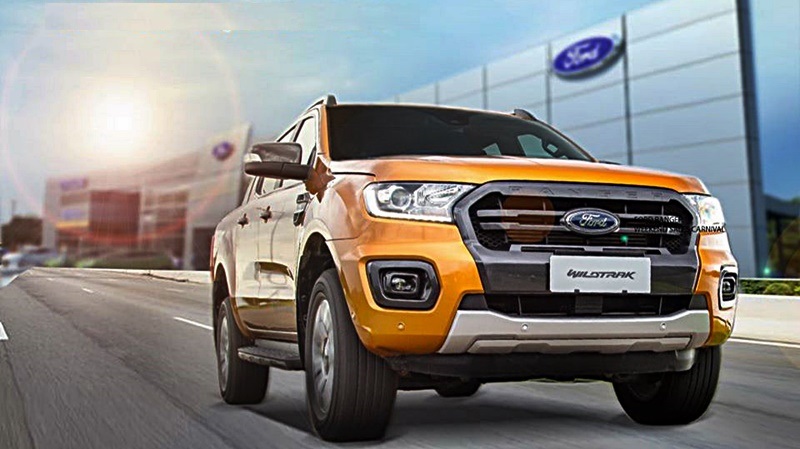 To arrange for the test drive delivery, customers can either contact a Ford dealership nearest to them, submit an online test drive request via the SDAC-Ford website, or send a message to the Ford Digital Salesperson on the WhatsApp sales line at 019 204 1200.
"During this period, we understand that customers are in search of additional services for added convenience. That is why we are providing an additional option of delivering our test drive vehicles to our customers home or office to show our commitment of continuously enhancing our customer support and service," said Syed Ahmad Muzri Syed Faiz, MD of Sime Darby Auto ConneXion.
Precautionary safety measures will be practiced by the sales consultant upon delivering the test drive vehicle. This includes the use of a face mask, recording of body temperature and sanitising the vehicle. The sales consultant will also be seated at the back to adhere to the current social distancing practices.

Showroom visitors welcome too
"Of course, customers are still welcome at our showrooms. For those who prefer to visit a Ford dealership, they can be assured that the necessary safety precautions to ensure health and safety are being practiced. This includes social distancing, temperature checks upon entering the premises, hand sanitiser dispensers located in the showrooms and frequent sanitising of high frequency touchpoints," added Tuan Syed Ahmad Muzri.
Other existing touchpoints to assist customers in getting in touch with SDAC include the website chatbot to assist users on website navigation, Customer Care and Road Assist service line which is available 24/7 at 1300 38 3181, online book a service appointment, and submission of enquiries and feedback via the SDAC-Ford website.
Visit www.sdacford.com.my to know more about the Ford models available in Malaysia and the locations of dealerships throughout the country.