Casio's G-SHOCK watches have been available since 1983 and those who bought them at that time will remember that the form of the first watch was a rugged square shape. That iconic shape is the basis for a new addition to the full metal construction ORIGIN series. Designated the GMW-B5000CS, the new model's designation also recalls the original designation of the first G-SHOCK watch – DW-5000C.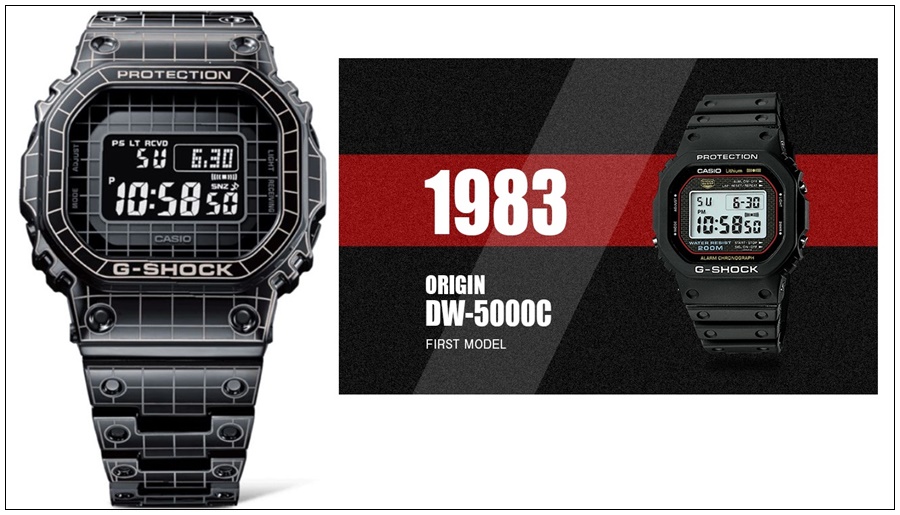 The new GMW-B5000CS features a laser-carved grid design with the rugged square shape of the first G-SHOCK. It has an evolved exterior with full metal construction of all outer parts and further advanced functionality such as radio wave reception, Tough Solar power system and smartphone connectivity.
Casio has continued to create inventive colour schemes and patterns using unique CMF (design elements such as colour, material and surface finish) combinations, including black ion plating, aged finish, and camouflage design to ensure the design of the series continues to evolve.
A new internal structure employing fine-resin cushioning material was developed to offset the more powerful dropping shocks resulting from weight added by using high-strength stainless-steel parts. Besides achieving a highly accurate fit, this structure responds with reactive force to ease shocks when tiny protrusions in the cushioning material are compressed.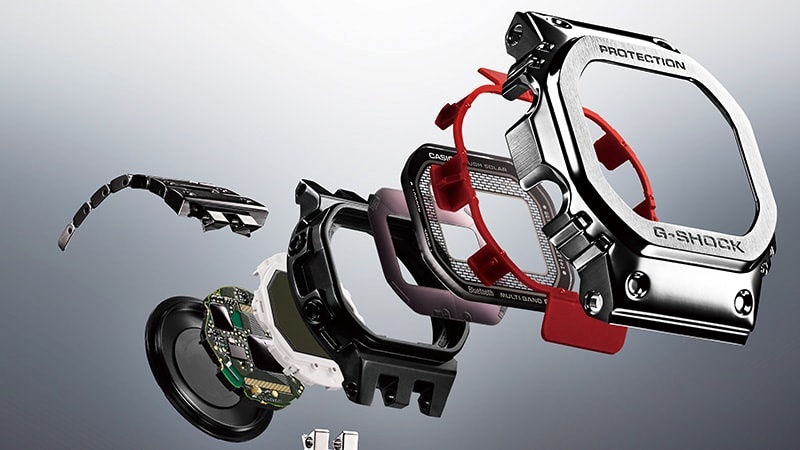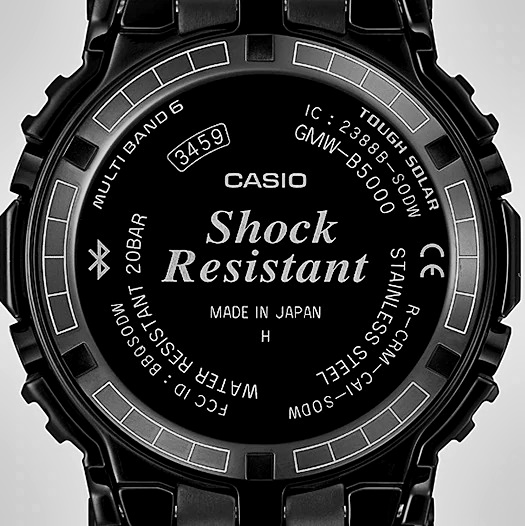 In order to present G-SHOCK brand's innovation while maintaining the heritage of the first model, the GMW-B5000CS has a grid design resembling a time tunnel  which suggests a 'connection of the past with the future'. A 'near-future' design with prominent silver lines is forged by applying black ion plating finish to the bezel, band and buckle surface, while bringing out an underlying colour scheme using a laser to carve out the latticed pattern.
As with the base model, the GMW-B5000CS is equipped with smartphone connectivity which interfaces through the free G-CONNECT app. It can make automatic time correction (performed 4 times a day) and can be easily set to 39 different cities for world time. Adjustments are easy and among the other practical features are a high-luminosity full auto LED backlight. The Bluetooth low energy connectivity has a signal range up to 2 metres (depending on conditions).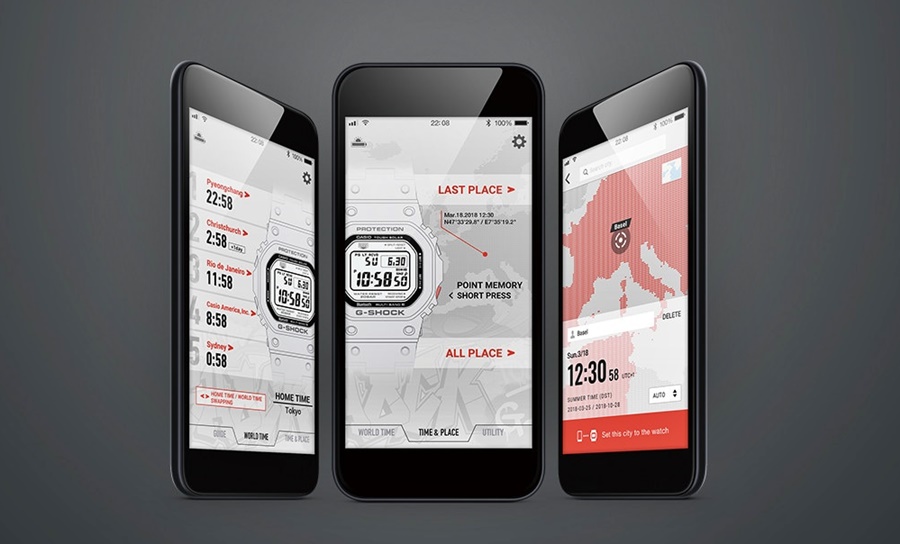 Being a G-SHOCK model, the GMW-B5000CS is obviously very tough and can remain water-resistant down to 200 metres. Its solar charging capability is claimed to provide up to 22 months of operation with power-saving mode active.
Casio watches have a very wide price range and this new model falls in the upper range with a recommended retail price of RM3,499 at all G-Factory stores and authorized dealer stores in Malaysia.
New range in Casio EDIFICE line with 'Speed and Intelligence'