The Movement Control Order (MCO) will be introduced again in Malaysia from January 13 and is set to run for 2 weeks until January 26 2021. Whether it will be extended will be decided at a later time. However, the MCO will not apply to every state and the strictest conditions will apply to Pulau Pinang, Selangor, WP Kuala Lumpur, Putrajaya, Labuan, Melaka, Johor dan Sabah.
Inter-district travel will not be permitted (there will be roadblocks) and the range of travel will be a maximum of 10 kms from the home. Only two persons from the same household can travel in the vehicle for the purpose of buying essentials or food.
Kedah, Perak, Negri Sembilan, Pahang, Kelantan and Terengganu will be under CMCO, while Perlis and Sarawak will be under RMCO, during the same period.
During the MCO, employees of most sectors, except those in essential services, are required to work from home, but 30% of employees in a company (in the management category) are permitted to work in their office if they wish. Employers are allowed to determine those from a support group who can also come in to work.
Movement is limited and people are urged to remain at home as much as they can. However, as before, they can still travel to supermarkets and restaurants to buy essential items and food. Dine-in will not be permitted, so either pick up your orders or use a food delivery service. Hawkers will still be allowed to do business but in all cases, social distancing and other SOPs the public should be familiar with will apply. Please observe them.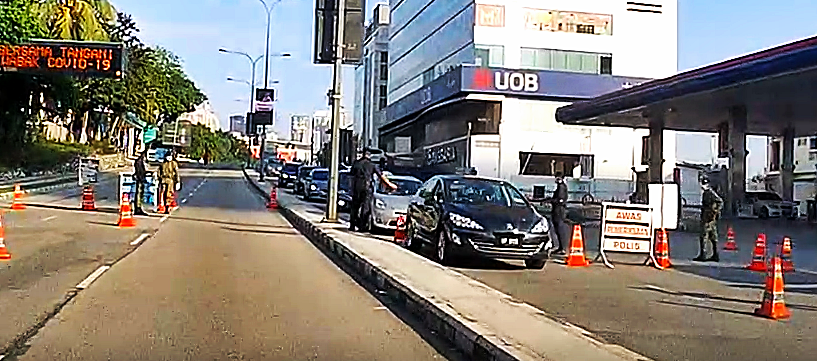 Those who have special need to travel to hospitals or medical facilities may do so, and scheduled operations are still allowed to carry on. However, SOPs must be strictly observed.
Social activities in MCO states are banned, which means any event with public gatherings, including wedding receptions and group sport activities. Seminars and conferences are also not permitted. This means that Thaipusam festivities and processions are not allowed in all states, except for Perlis and Sarawak.
However, recognizing that being isolated at home could be detrimental for mental health, people are allowed to leave their houses to carry out recreational activities only with members of their households. If exercising, it is important to be at least 2 metres apart and if company is needed, only one other person should follow. Cyclists are also asked not to cycle in groups.