Electrification is unavoidable for carmakers as regulations tighten on exhaust emissions and even the reluctant ones have to at least go the hybrid route, if not full electric. Maserati, with its small range, has chosen the hybrid route which started with the mild hybrid Ghibli saloon last year and now extends to include its first hybrid SUV, the Levante Hybrid.
Unveiled at the Shanghai Auto Show (and online for the rest of the world) the Italian brand's first electrified SUV offers new performance characteristics that are 'Faster. Greener. Unique', as its advertising tagline goes.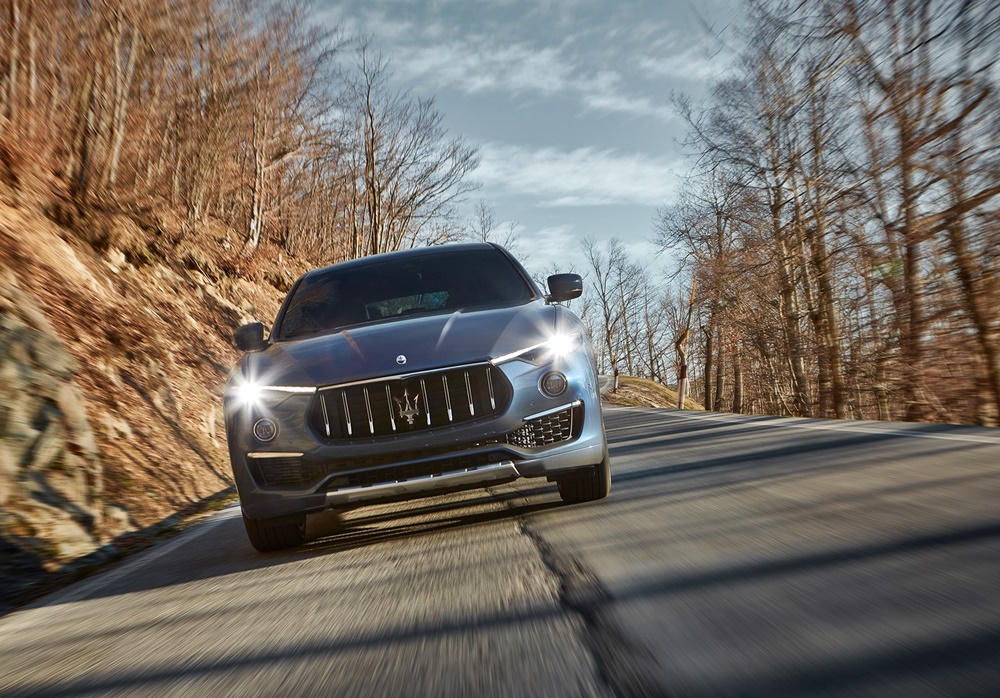 48V mild hybrid system
Like the Ghibli Hybrid, the Levante Hybrid combines the 4-cylinder, 2-litre turbocharged engine with a 48-volt hybrid system to recover energy during deceleration and braking. The SUV weighs less than the 6-cylinder engine equivalent (both diesel and petrol) and, above all, has an even better weight distribution since the heavy battery pack is placed in the rear to optimally balance the masses of the vehicle.
Maximum power output of the powertrain is 330 ps, with maximum torque of 450 Nm that is available from 2250 rpm. Factory data on the performance, which is available only with all-wheel drive, shows a top speed of 240 km/h and acceleration from 0 to 100 km/h in 6 seconds.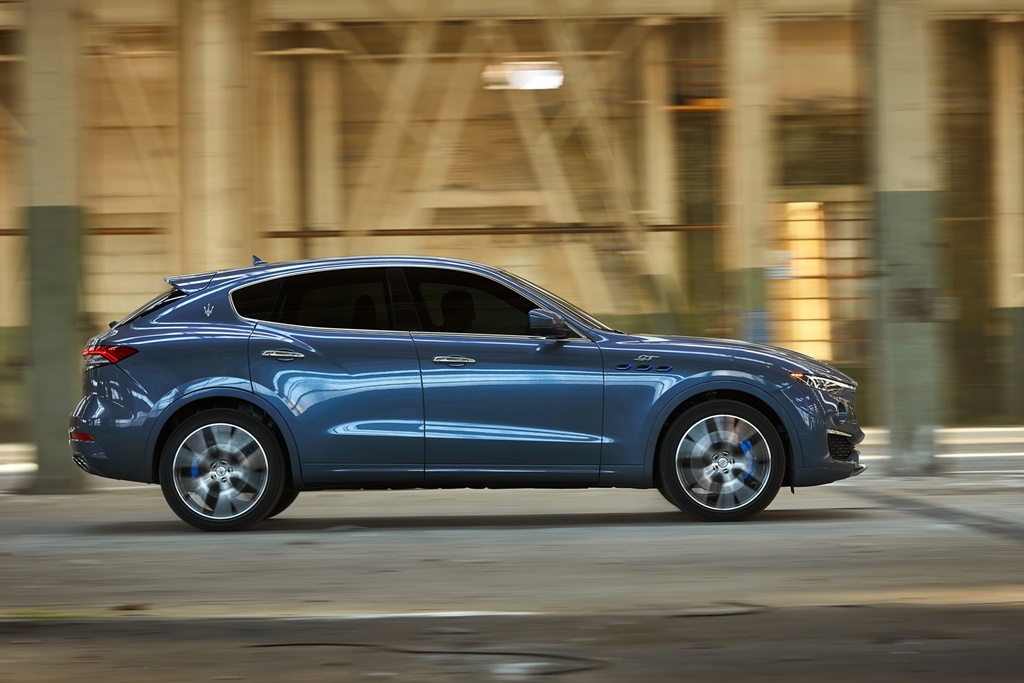 Blue shade for hybrids
In terms of appearance, the Levante Hybrid launch version is characterised by a new metallic tri-coat colour called Azzurro Astro, available as part of the brand's customisation programme, Maserati Fuoriserie. Other exterior and interior details contribute to this car's immediately recognisable design; some are in blue, the shade chosen to identify hybrid cars, already used by Maserati on Ghibli Hybrid.
On the exterior, blue characterises the three iconic side air ducts, the brake calipers and the C-pillar logo. The same blue shade reappears inside the car, specifically on the embroidered seams of the seats.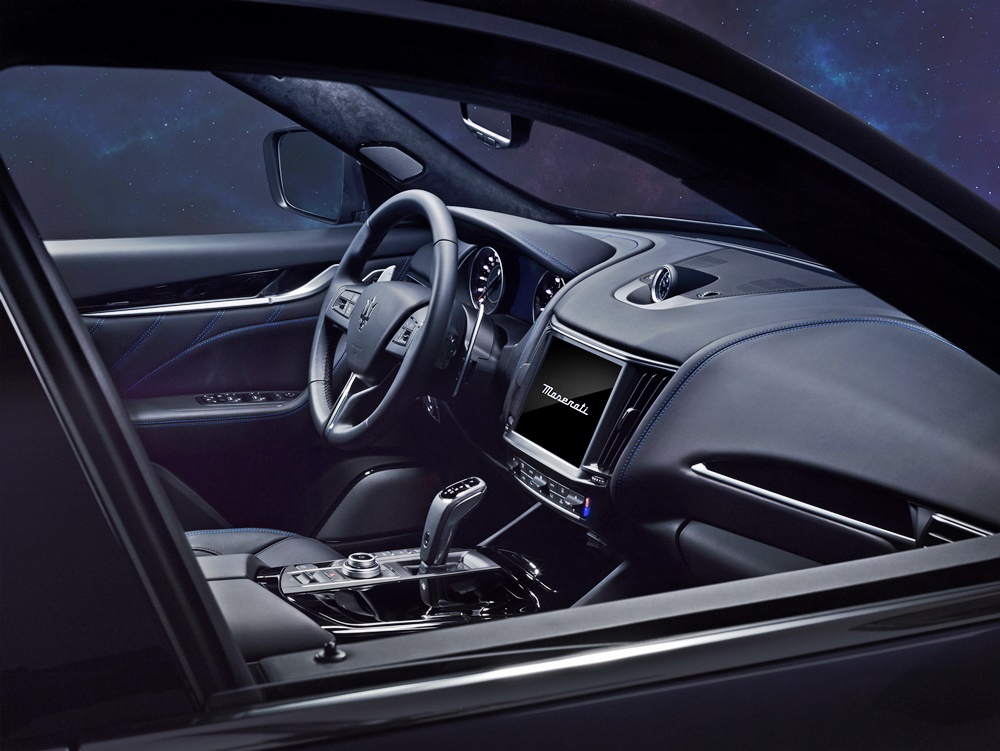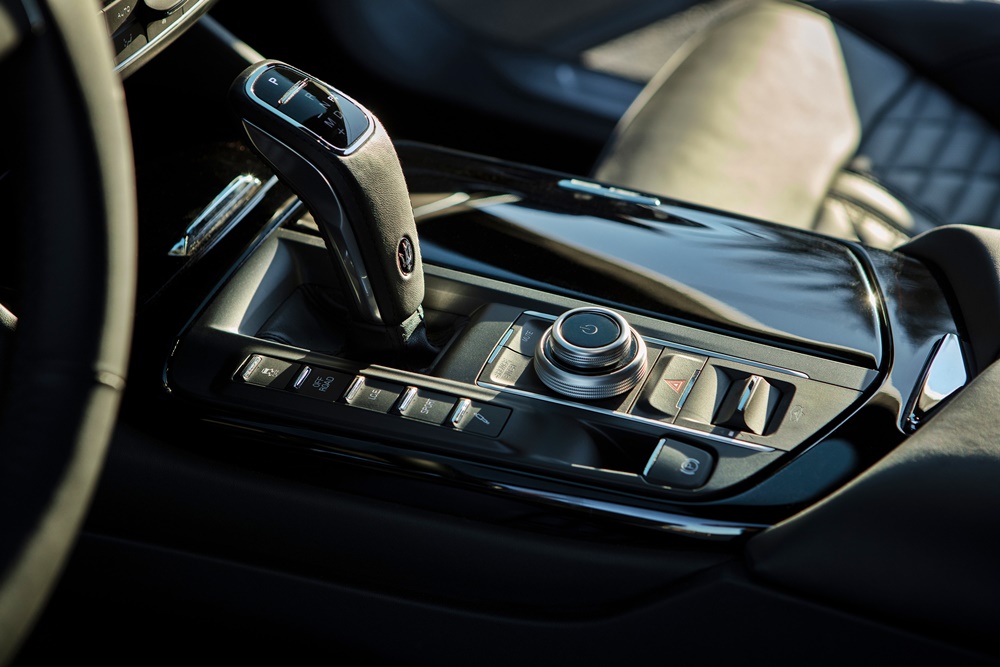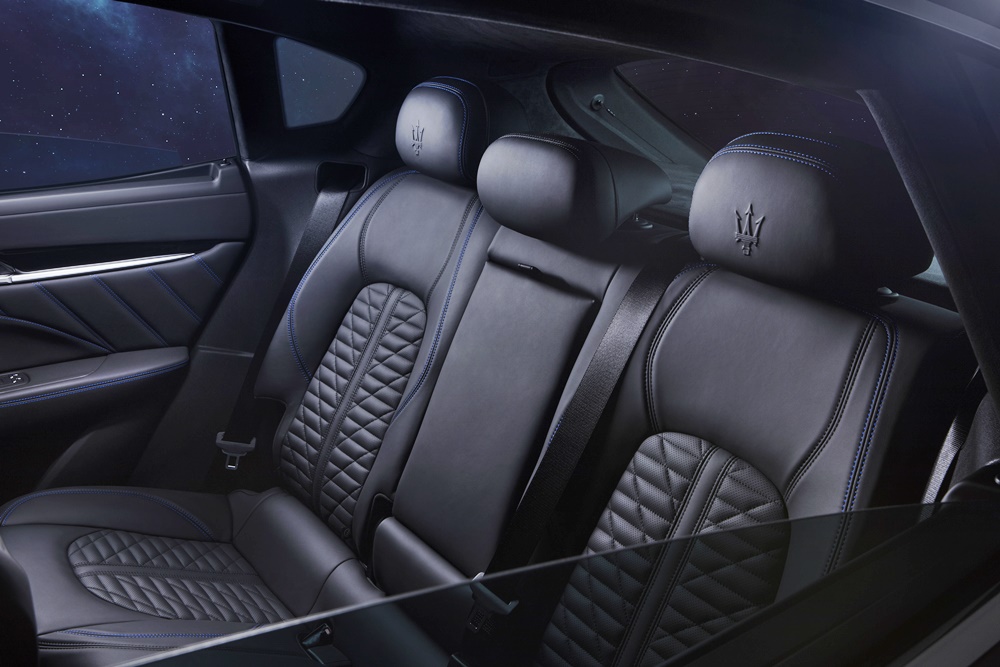 New Maserati Connect program
The SUV remains connected at all times, enabling monitoring of the vehicle's 'health'. The new  Maserati Connect system will alert the driver when a scheduled service is due, adding convenience to the ownership experience. With a Smartphone or Smartwatch, the driver can stay in contact with their vehicle via the Maserati Connect App (also possible via their virtual personal assistant  with Amazon Alexa or Google Assist).