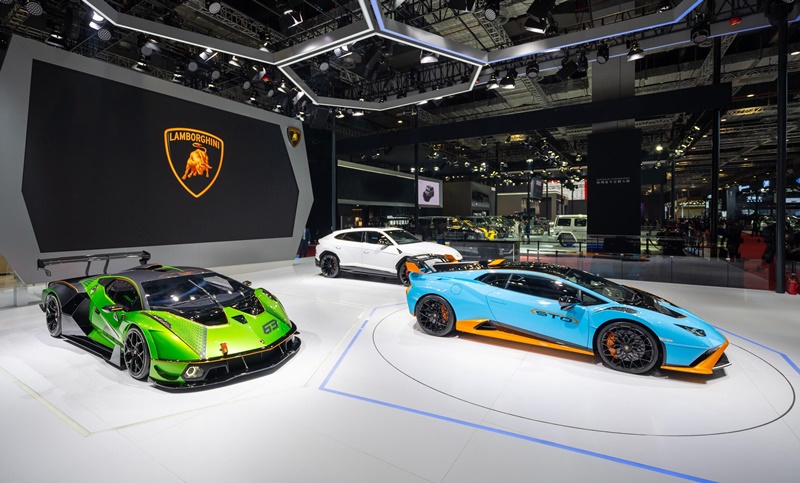 For this year's Auto Shanghai motorshow, Lamborghini had three models on display, with the Essenza SCV12 hypercar making it global debut. The Essenza was accompanied by the road-homologated track car Huracan STO which makes its China debut along with the Huracan Fluo Capsule, the latest collection of the vibrant colours for V10 super sports cars (showcased in Asia Pacific for the first time on a Huracán EVO).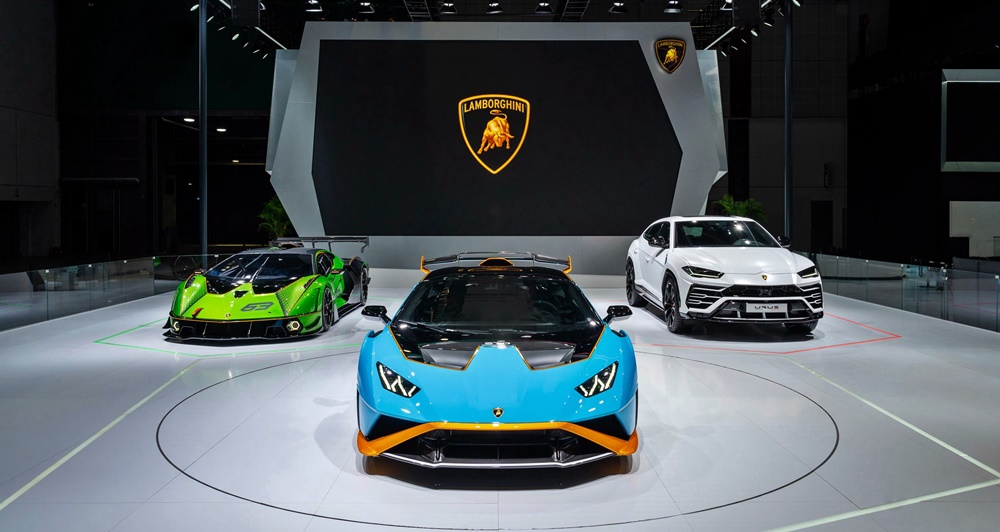 Stephan Winkelmann, who returned to the helm of the Italian sportscar company Lamborghini after being away for 5 years, was on hand to speak proudly of the past's year's achievement. "Automobili Lamborghini closed 2020 with its highest-ever profitability and its second highest-ever in terms of turnover and sales despite a factory closure of about two months due to COVID-19. This growing momentum has continued into 2021: the year opened with a very positive outlook, with deliveries in the first 3 months reaching the highest level on record. Orders placed thus far already cover 9 months of production," he said.
"At this pivotal point in the company's history, we are working very hard and preparing Lamborghini for a new era. The new development plans to be announced soon will outline how Lamborghini is going to become an even stronger brand, both here in China and around the world," he said, adding that volumes in the Chinese market are expected to rise to second place in terms of sales, remaining one of the most significant markets for Lamborghini globally.
The Essenza SCV12
Following its virtual launch in 2020, the display at in Shanghai this week is the first public one of the Essenza SCV12. This track-only hypercar is finished in the exclusive Verde Selvans, Grigio Linx, Nero Aldebaran Gloss and Arancio California launch livery.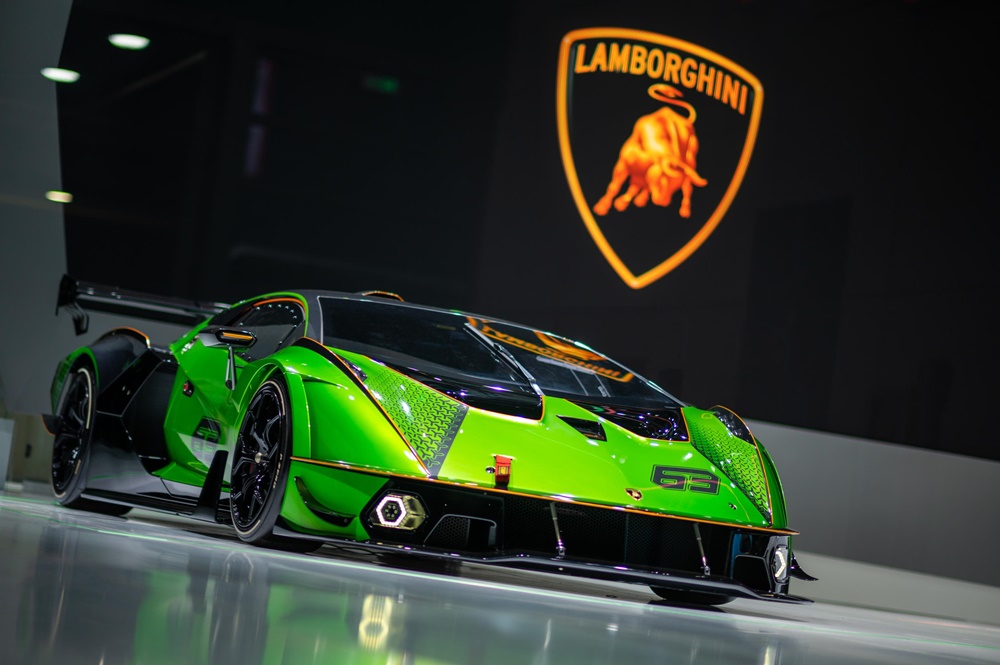 The limited-edition car – only 40 units will be available – was inspired by the Squadra Corse's years of experience in competition. The innovative solutions found in this unique car create the new ultimate experience for the driver, with a futuristic design that fully inherits brand's iconic elements, while balancing lightweight construction, functionality and design aesthetics.
The Essenza SCV12 is a direct descendant of cars such as the Miura Jota and Diablo GTR, with the most powerful V12 naturally-aspirated engine ever developed by Lamborghini. The 830 bhp engine receives a significant power boost from the RAM effect at high speeds. This high output is transferred to the wheels by a new X-trac sequential 6-speed gearbox designed as a structural element mounted within the chassis, combined with a rear-wheel drive system.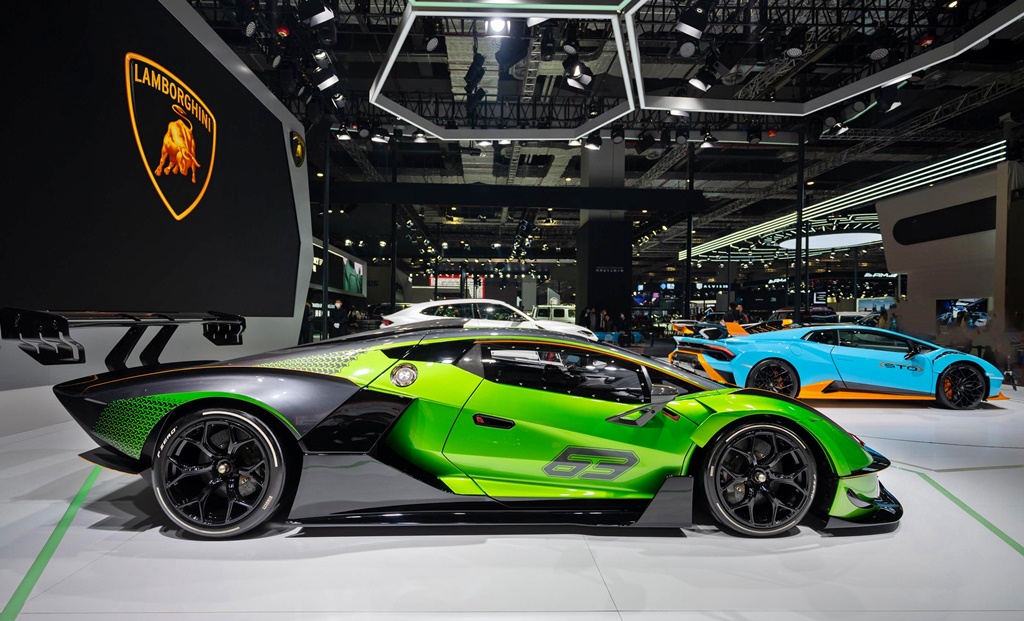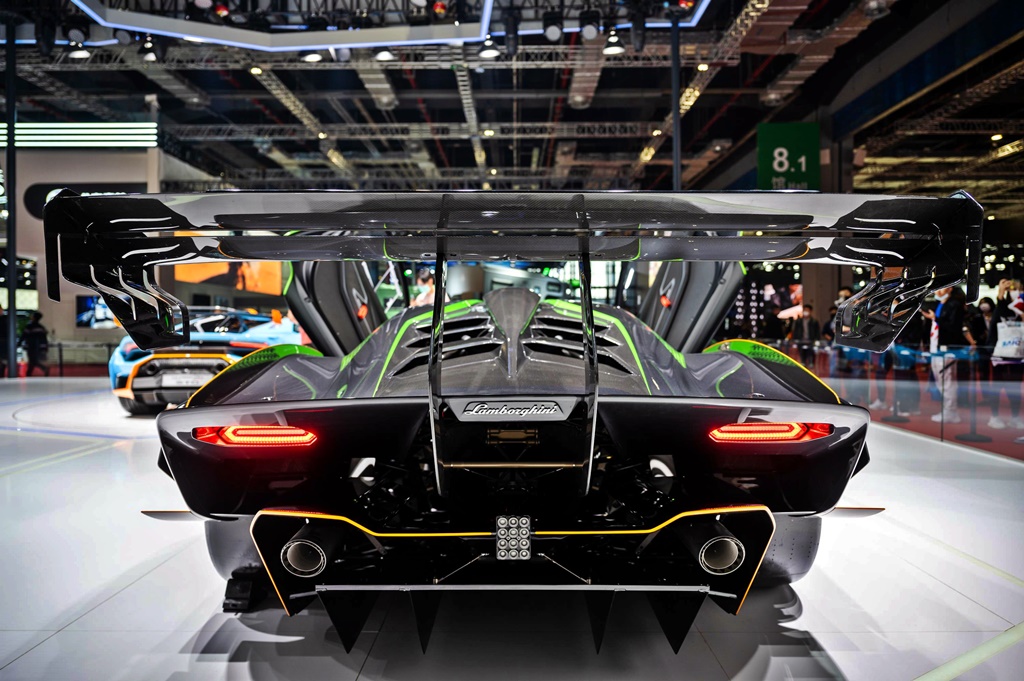 The large rear wing, side fins and front splitter are elements inspired by the Huracan Super Trofeo EVO and GT3 EVO. They promise greater efficiency and create higher downforce levels than a GT3 car, with up to 1,200 kgs on the rear end at 250 km/h.
As the first GT car developed to stringent FIA prototype safety standards, the Essenza SCV12 features an exceptional power-to-weight ratio of 1.66 bhp/kg. This is made possible by its new-generation carbonfibre monocoque chassis without an internal rollcage.
Born for life on the track and to race, there is the promise of the purest track experience that Lamborghini can offer. Every Essenza SCV12 customer will become a member of an exclusive club with access to special programs to drive their hypercar on the most prestigious circuits in the world. In addition to premium track facilities, the program also gives access to exclusive training programmes similar to those followed by the official racers.
China debut for Huracan STO
The Huracan STO is a street-homologated super sportscar with the soul and characteristics of a real racing car. It is considered to be the purest incarnation of Lamborghini Squadra Corse's motorsports prowess and heritage, possessing the technologies derived from the Huracan Super Trofeo EVO and GT3 EVO racing cars. These cars have scored many victories, including the 24 Hours of Daytona on three occasions and the 12 Hours of Sebring twice.
With a powerful V10 naturally-aspirated engine delivering 640 bhp/565 Nm, the rear-wheel Huracan STO can accelerate from 0 to 100km/h in just 3.0 seconds, from 0 to 200 km/h in 9.0 seconds, and reach a top speed of 310 km/h, it is claimed.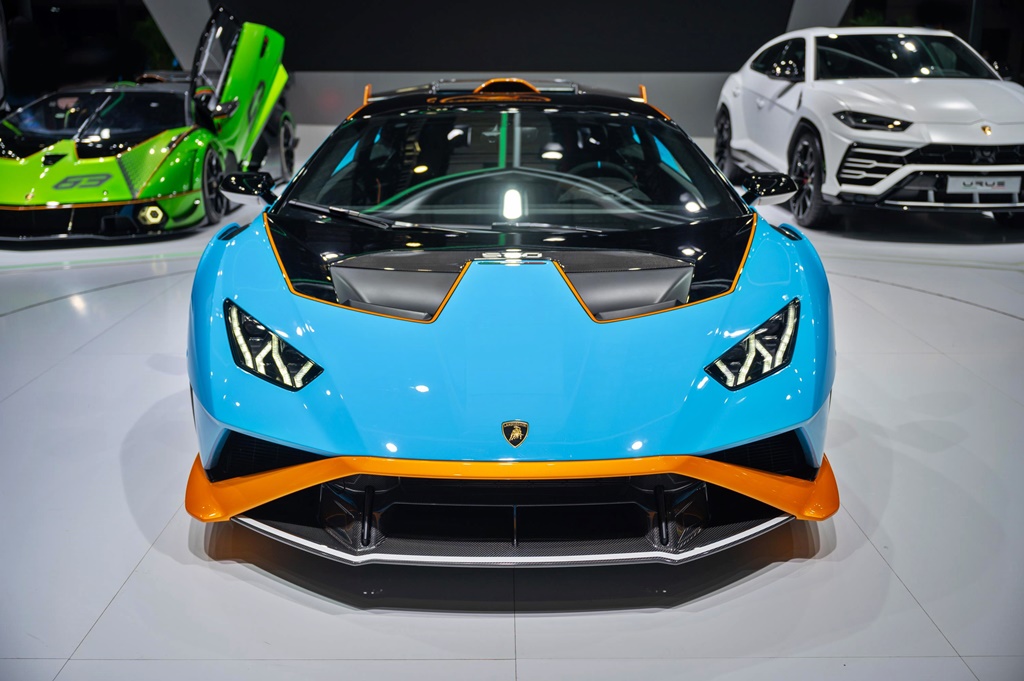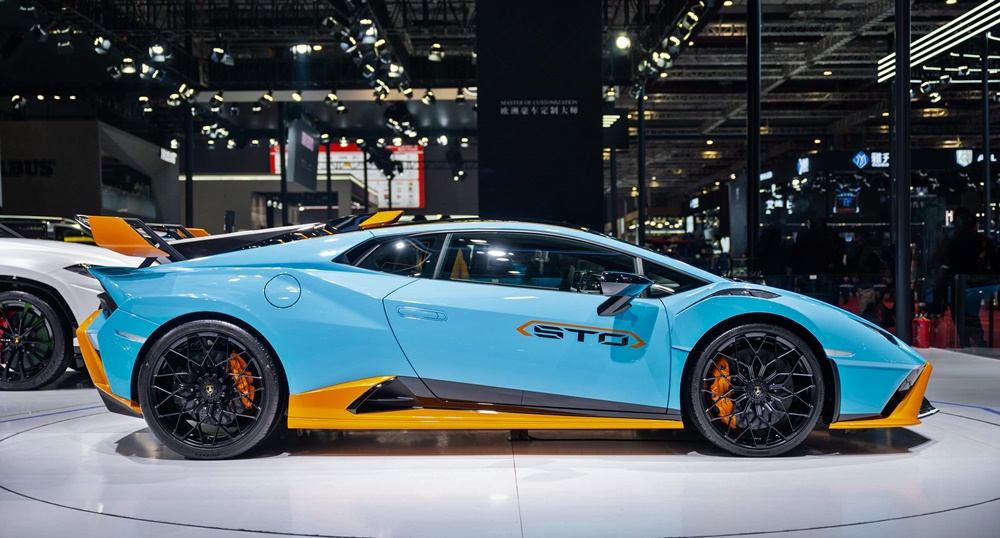 To further reduce weight, over 75% of the exterior panels are of carbonfibre. Extensive applications of lightweight technology give the Huracan STO a weight-to-power ratio of 2.09 kgs/bhp with a dry weight of only 1,339 kgs.
Three new driving modes are available to the driver – STO, Trofeo and Pioggia. The default STO mode is for road driving and fun on curvy roads while the Trofeo and Pioggia (rain) modes optimise all systems for dry and wet surfaces, respectively.
The new Brembo CCM-R braking units use materials and expertise derived from F1 applications, ensuring superior heat resistance, performance and consistency.
Lamborghini Huracan EVO Fluo Capsule
In the exclusive Ad Personam room at the Lamborghini stand, visitors can view the Huracan EVO Fluo Capsule. Launched in November 2020, this is its first appearance in the Asia Pacific region, bringing to the super sportscar a daring yet elegant collection of bright and bold colours in a matte paint exterior with complementary interior colour and trim options.
The display unit is being presented in matte Verde Shock (green) colour with another four exterior and interior configurations – Arancio Livrea (orange), Celeste Fedra (blue), Arancio Dac (orange) and Giallo Clarus (yellow), combined with matte black details and coloured accent lines. The Capsule offers an additional layer of variety and personalization to the already near-infinite possibilities that the Ad Personam program offers.
Ducati Diavel 1260 Lamborghini unveiled, priced from RM130,000