Those who grew up in the 1980s will fondly remember Tamiya, the name of the 75-year old Japanese company that made plastic scale models and became a big name in radio-controlled (R/C) cars after it launched its first R/C assembly kit of a Porsche 934. That first model and those which were to follow sparked the R/C revolution.
Over 5 decades, Tamiya has offered many R/C models such as the Hornet, Lunchbox, Sand Scorcher and Avante, with the Wild One being one of the most iconic. But while they provided many memories of exciting races, they were all 'driven' using a remote controller.
Now, The Little Car Company, based in the UK, is bringing back the Wild One and this is considerably larger than the 1/10th size of the original one sold by Tamiya. With a licence from the Japanese company, The Little Car Company will produce an 8/10 scale car that will be big enough for a person to sit in it.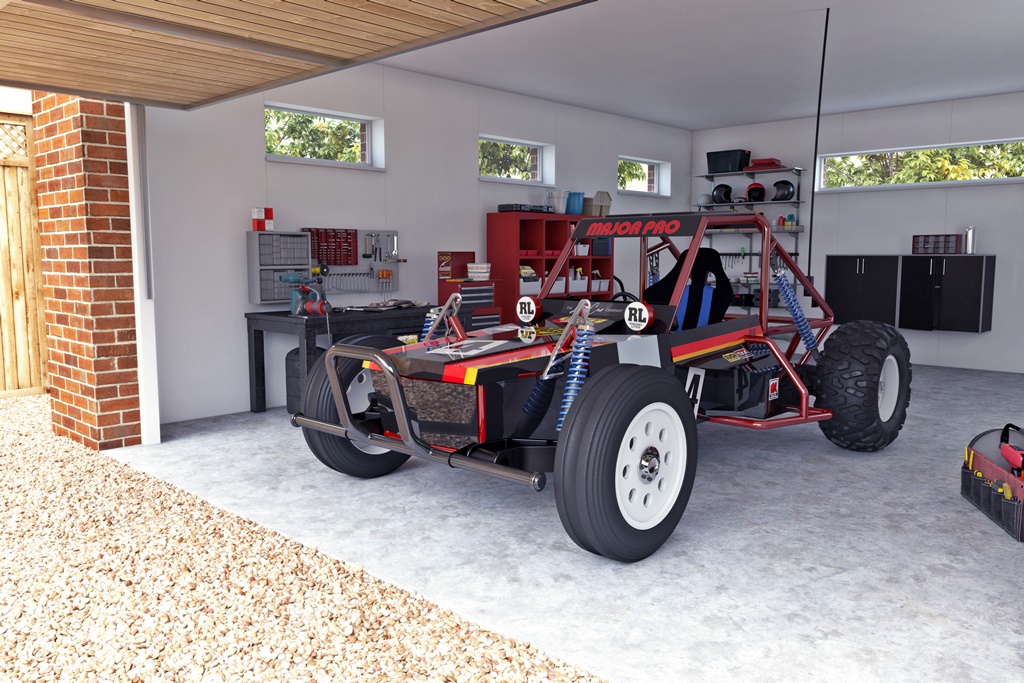 Not just for static show
And it won't just be a showpiece as it will be able to move around with the same type of propulsion unit as the original – an electric motor. The Wild One MAX, as it will be known, will have rear-wheel drive and a spaceframe chassis with coil-over suspension for all four wheels. It gets the power to the ground through 15-inch off-road tyres on lightweight wheels. The brake system includes hydraulic Brembo disc brakes on each corner, backed up by regenerative braking to maximise range.
There are multiple driving modes which offer different top speeds, throttle mappings and power outputs according to driver skill level. So the younger ones can learn to drive safely and get increased power as they become proficient and more confident.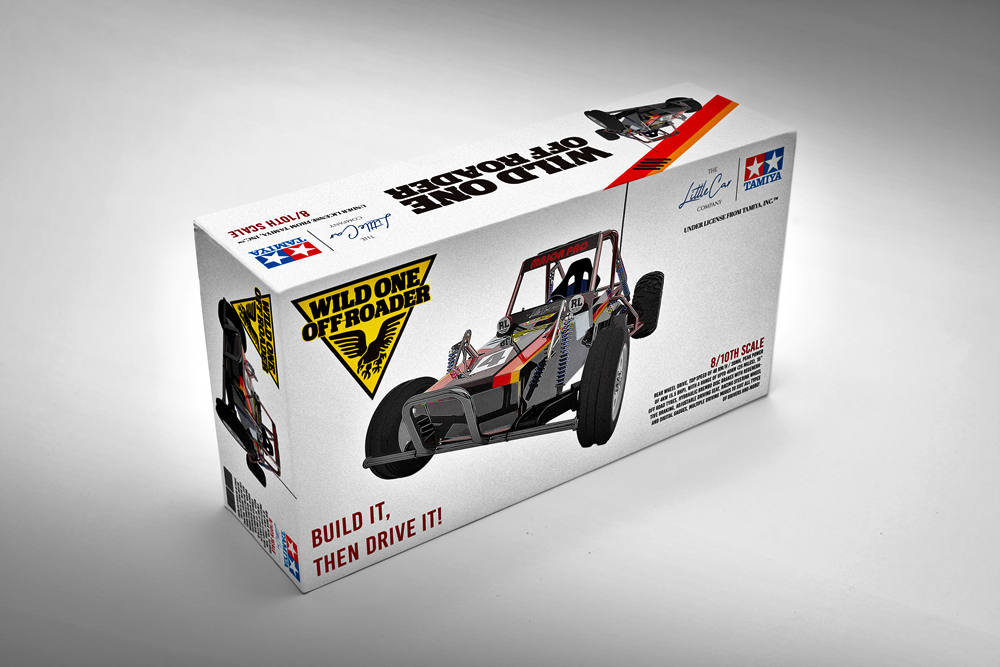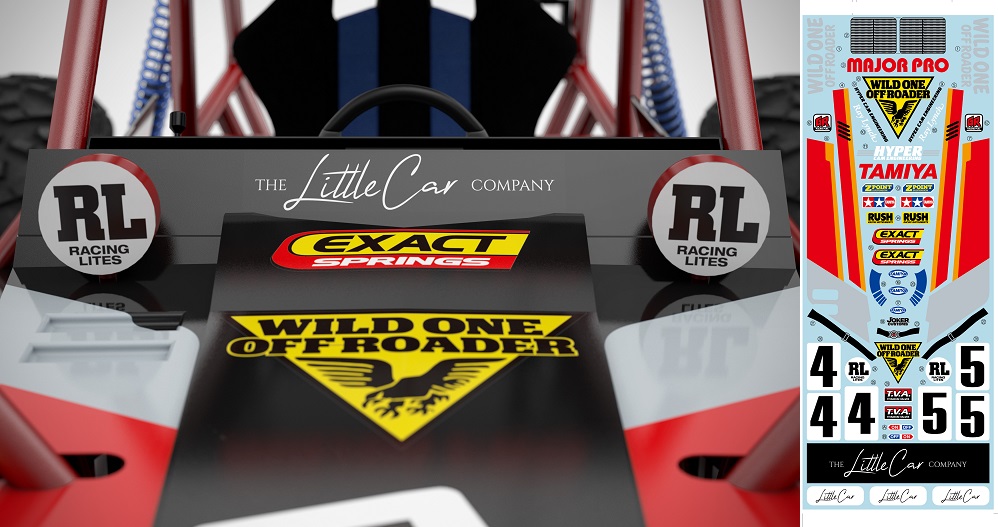 48 km/h top speed
The base Wild One Max can reach a top speed of 48 km/h with maximum power output of 4 kW (5.5 bhp). It has a single PowerPack onboard with a capacity of 2 kWh and a range of up to 40 kms, depending on terrain and driving style. For increased speed or range, modular PowerPacks can be added.
Upsized from the small scale model, the Wild One MAX will be about 3.5 metres long,1.8 metres wide and weigh around 250 kgs. Like the original, the car can be assembled from parts supplied although being considerably larger, it won't be able to go into a glass case.
The driver will have an adjustable composite seat with a 3-point seatbelt, digital gauges and a racing steering wheel. The Little Car Company says that between 160 cm and 195 cm tall should be  comfortable enough.
Taking things one step further, those who wish to roam on public roads can install Road Legal Packs. These packs add the components required to build the vehicle to be compliant with Quadricycle laws in Europe, or Neighbourhood Electric Vehicle legislation in the USA. The packs include items such as brake lights, turn signals, reflectors and rearview mirrors so the Wild One MAX can be fully road-legal.
Built to order
The Wild One MAX is expected to have a pricetag starting from £6,000 (about RM34,300) and is planned for global release in 2022. The company will be building the cars as orders are received and accompanied by a £100 deposit (refundable)
This is not The Little Car Company's first small car as it has, in partnership with some prestigious carmakers, produced authentic 'junior cars'. These include the Bugatti Baby II, a 75% scale tribute to the iconic Bugatti Type 35, and a follow up to the 1926 Bugatti Baby. The second model announced in 2020 was the Aston Martin DB5 Junior (pictured below), a 66% scale version of the car driven by Agent 007.