Like many companies in various industries across the country, UMW Toyota Motor (UMWT) is abiding by the requirements of the full Movement Control Order (FMCO), which started on June 1, 2021, by temporarily suspending all its sales and manufacturing operations. However, while all non-essential services remain closed, Toyota and Lexus owners can still be assured of support for vehicle emergencies and breakdowns.
Assistance and support for owners
"The past few weeks have been challenging for all of us. During these difficult times, we at Toyota and Lexus stand with all of you in solidarity in our fight against the pandemic. We have temporarily shut down our non-essential services. At the same time, we understand that during this time of uncertainty, we can still be of assistance and support. This is why we continue to be here for vehicle emergencies and breakdown,' said Ravindran K., President of UMW Toyota Motor.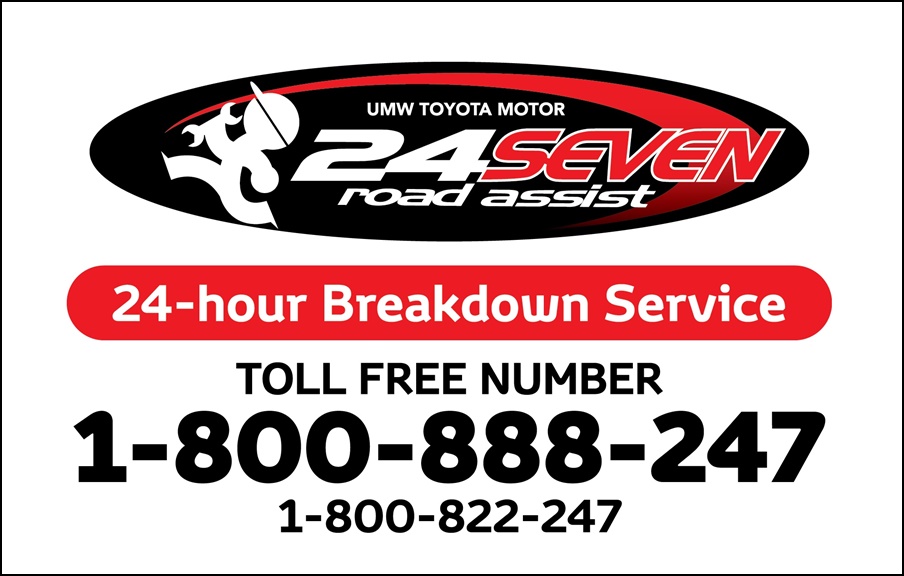 Warranty will be extended
He added that all vehicles purchased from UMW Toyota Motor or its authorised dealers nationwide which have warranties that are expiring during this period will enjoy a 30-day extension calculated from the last day of the MCO.
"We are extremely grateful to the Government for taking numerous intervention measures to not only safeguard Malaysians from the threat of the pandemic, but in introducing financial and industrial policies to ensure that the pandemic does not have a too severe impact on the economy. This includes a further extension of the SST (Sales & Service Tax) exemption which we believe has, and will continue, to contribute significantly towards restoring consumer purchasing confidence," added UMW Toyota Motor's Deputy Chairman, Akio Takeyama.
Recovering consumer purchasing confidence
UMWT has seen clear signs of consumer purchasing confidence improving with the sales of its Toyota and Lexus vehicles rising for many months now. In May, 7,595 units of vehicles from the two brands were delivered. The volume was largely driven by models such as the Vios sedan which accounted for 32% of sales, followed by the Yaris hatchback (25%) and the Hilux pick-up truck which contributed 21% of the units sold in May.
Mr. Takeyama added that the impact of the pandemic has been both unpredictable and unprecedented, but the introduction of several new models throughout the year combined with the SST incentives for consumers has helped the local automotive industry to navigate the storm in a position of strength.
Meanwhile, Mr. Ravindran said the company will continue to extend service excellence to all customers and continue to introduce numerous sales and aftersales initiatives to assist with savings in these difficult times. "We are here for you. This is an effort that is not only solely on the shoulders of the government, but it involves everyone and all stakeholders. We thank our customers for their continued support and in return, rest assured that we will continue to support you through these challenging times," he said.
'Thank you' to frontliners
UMW Toyota Motor encourages everyone to stay home, stay safe and to take care of one another. It assures all customers that support, where necessary, will be provided during this period. "To all of our healthcare workers and those upholding peace and order in every way big and small, we owe each of you a profound debt of appreciation and gratitude for your selfless service. We would like to say a big 'Thank You' you to all of you," said Mr. Ravindran.
War on COVID-19: Toyota Boshoku UMW makes PPE for frontliners