Bertone, ItalDesign and Pininfarina are well known names in the auto world, having been the design studios that created many exotic models – as concepts as well as production cars – for companies like Ferrari and Lamborghini. Also included among these historical Italian design houses is Ghia, which is owned by Ford today.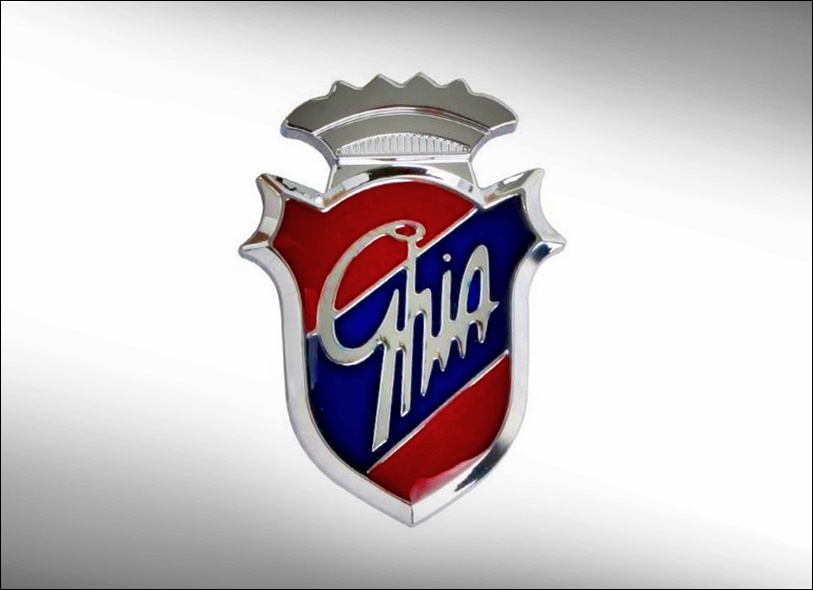 Ghia began as an independent company in 1916 and like companies involved in automobiles then, it specialized in coachwork (carrozzeria) and its founder Giacinto Ghia, was a master-builder of wooden models as well as skilled at styling. His talent was apparent in the models he styled with the best known said to be the Fiat 508 Ballilla sports coupe which was displayed at an exhibition in Turin in 1933. Back then, in the period before World War II, such companies were commissioned by carmakers to design some models for them.
The building that Ghia had was demolished during the war, and while it was being rebuilt in 1944, Ghia had a heart attack and died. His widow offered the company to a couple of good friends who saw the value of the Ghia name and chose to retain it for the name of the company. One of the two friends was a stylist named Felice Mario Boano whose designs were characterised by wheels which were enveloped.
How Ghia connected with Chrysler
In the early 1950s, Luigi Segre, a designer in the company as well as its owner from 1954, visited the USA and looked for new business opportunities there. He came in contact with Virgil Exner, who was a designer in the American company. Exner was also in charge of Chrysler's showcar division and had to come up with models to display at motorshows. As he was busy with design work, he decided to let Ghia work on the showcars.
Segre got on well with Chrysler executives and his close relationship with Exner was strong. The partnership went on for 15 years, during which time Ghia produced numerous models. Eighteen of them even carried the company name as Chrysler Ghia Specials.
The Karmann-Ghia
The 1950s saw many more Ghia creations and one of the most famous was the Karmann-Ghia. Karmann was approached by Volkswagen in 1953 to come up with a sporty model which would use the Beetle platform. Volkswagen had in mind a roadster with an open top but when Karmann got Ghia to develop the model, the Italian studio came out with a coupe.
It took Ghia about 5 months to build a prototype and, in fact, the design team was able to come up with 3 designs within days of being told of the 'unofficial' project. Fortunately, when Karmann presented the coupe design to Volkswagen management, it was well received and a decision to build the car was made within the same day.
Karmann had planned to do 3,000 units but in the first year of production, 10,000 units of the car – named the Volkswagen Karmann-Ghia (Type 14) were made and delivered to customers. Between 1955 and 1969, 485,987 units were produced and those still in existence today are cherished collectors' items.
Unlike Bertone and Pininfarina, however, Ghia never ventured into making cars for sale in any significant way. It remained as a styling studio, offering some very memorable designs which are still admired today.
Ghia and the Volvo used by 'The Saint'
One of these was the Volvo P1800 coupe, the car used by 'The Saint' in the TV series of the 1960s. The Volvo designers were busy working on the Amazon (121/122) at that time and had no time to think of a sports model. The consultant for Volvo, Helmer Pettersson, who was given the project decided to pass it on to his son, Pelle, who was working for Ghia as a designer at that time. And that is how Ghia got involved in that memorable car.
Ghia's relationship with Chrysler came to an end in the early 1960s, by which time Exner had left and Segre passed away. Between 1963 and 1967, Ghia changed owners a few times and then Alejandro de Tomaso bought it over in 1967. De Tomaso was an arrogant and unforgiving man, perhaps due to his background from a wealthy and influential family in Argentina where he grew up. Under de Tomaso, Ghia lost many of its designers and one of them was Giorgio Giugiaro who would start his own company called ItalDesign and go on to also become a famous name in the auto world.
In August 1969, Lee Iacocca, who was a rising Ford executive destined to become company president, visited Ghia. The flamboyant Iacocca was impressed by de Tomaso's sportscars and asked the studio to do some engineering prototypes and concept models, as well as some special editions.
One of the first projects was a running prototype of a small sportscar. It was adapted from the Ford Mustang, the car Iacocca was closely associated with. It was a smaller version and eventually became the Mustang II. Ghia's designers took just 53 days to complete their assignment which also provided Ford with a new direction in thinking.
Ford buys over Ghia
The effort impressed Ford and in 1973, when de Tomaso ran into financial difficulties, the American carmaker decided to buy over Ghia. The idea was to have a professional studio as an external design house to work on specialized and advanced projects.
The man who headed it was Filipo Sapino who was a designer at a smaller Ford studio which was also located in Italy. Actually, he had also worked for Ghia earlier (as well as having a short stint with Pininfarina where he was involved in Ferrari styling) and by 1976, Sapino was given the position of Managing Director of Ghia. He would hold that position for the next 25 years.
Ghia versions of production models
Besides being used as an advanced styling studio by Ford, Ghia was also tasked to refine production models. These refinements were aimed at creating luxurious versions with higher-quality trim levels and equipment, mainly for models sold by Ford of Europe, starting with the Granada in 1974. This was followed by Ghia versions of popular models like the Escort, Capri and Cortina. The Ghia image was so strong that some Malaysians even referred to the late 1970s Escort Ghia as just a 'Ford Ghia'. However, after 2010, Ford decided to drop the Ghia name and replaced it with 'Titanium' for the top versions.
Some Ghia concept models were also turned into production cars, usually sporty models. For example, the Barchetta was the basis for the reincarnation of the Ford Capri in the 1980s, a product which was made in Australia using a Mazda 323 platform. The Streetka, which started off as a concept, also became a production model.
Today, Ghia is not prominent outside Ford and is part of the global network of studios which share work and combine efforts and resources. It does however have a major role in designing concept cars, just as it did when Chrysler's Exner first appointed the studio to do showcars in the 1950s and 1960s.
The Italian connection in the 1963 Prince Skyline Sport Coupe