In this age of increasing food trucks and mobile food services, here's an idea from Suzuki's British subsidiary which turns the Suzuki Jimny into a mobile coffee bar. The conversion of the compact SUV was carried out by Coffee Latino, which specializes in such projects.
The vehicle has a Chiffon Ivory Pearl metallic finish with Bluish Black roof and is nicknamed 'Jimny Beans'. It will be used by the company for promotional activities in the UK, offering complimentary coffee at the venues.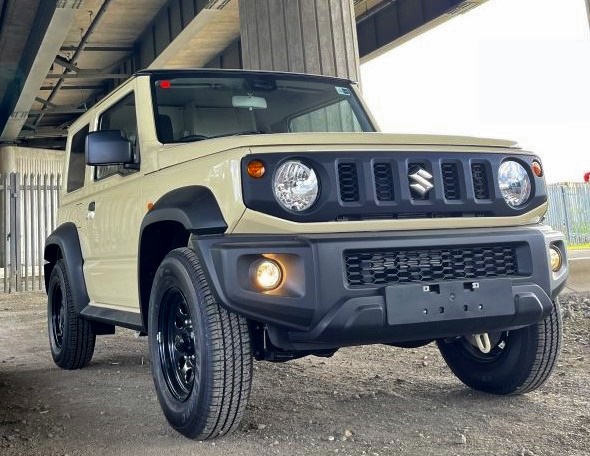 The conversion makes maximum use of space within the compact dimensions of the vehicle. The front passenger's seat was removed to accommodate all the services required which include a 57-litre water tank with 3M filtration system to ensure the water is clean. A compact 12V drawer fridge manufactured by Waeco is also fitted which cools milk to -2 degrees Centigrade.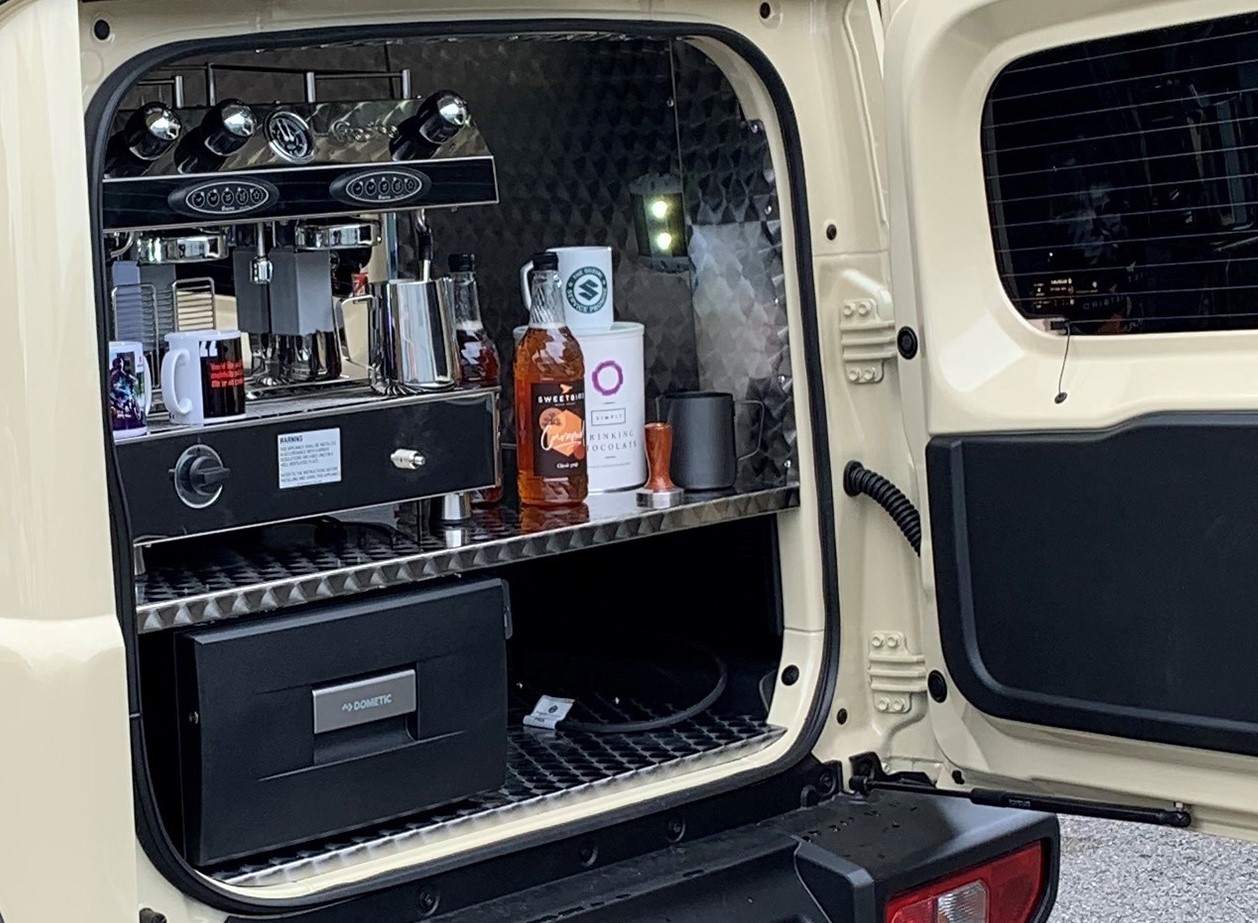 At events, the vehicle can run on either gas or mains electricity with power inverter and has two additional large capacity 125A/H 12V batteries to assist with power if required. For gas, a LPG tank was installed in the limited space under the rear floor section which required a specially designed exhaust system with side exit pipe. And with its 4×4 drivetrain, the little Suzuki can also be taken off-road to camp sites or the beach for fresh coffee.
The high specification coffee machine, manufactured by Fracino, is fully integrated into the rear section of the vehicle with an aluminium-topped work area and milled aluminium effect panel surround. It has the facility to serve two speciality coffees at the same time via its twin milk frothing units as well as central hot water dispenser for tea.
The Jimny Beans project is typical of the services offered by 15-old family-run  Coffee Latino. They offer bespoke and flexible solutions for customers who have different types of vehicles. Additionally, there is also free barista training along with training to operate the equipment safely and properly. For those who want to venture into this type of business, Coffee Latino has lease purchase on its coffee vans, coffee bikes, prosecco vans and other mobile catering solutions.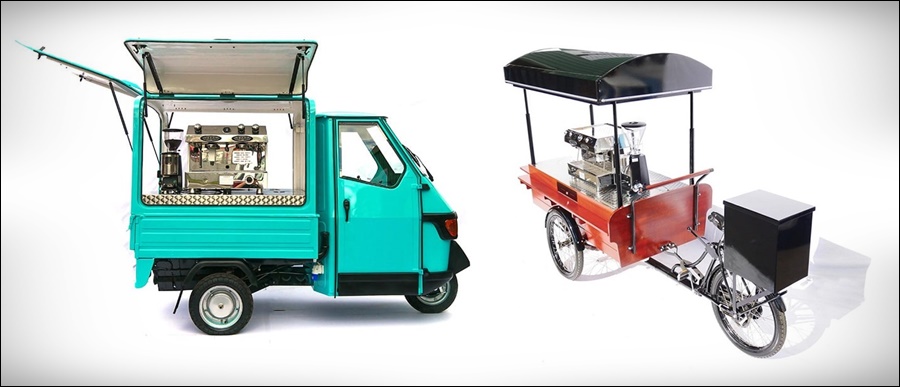 MINI ideas that were just for laughs on each year's first day of April