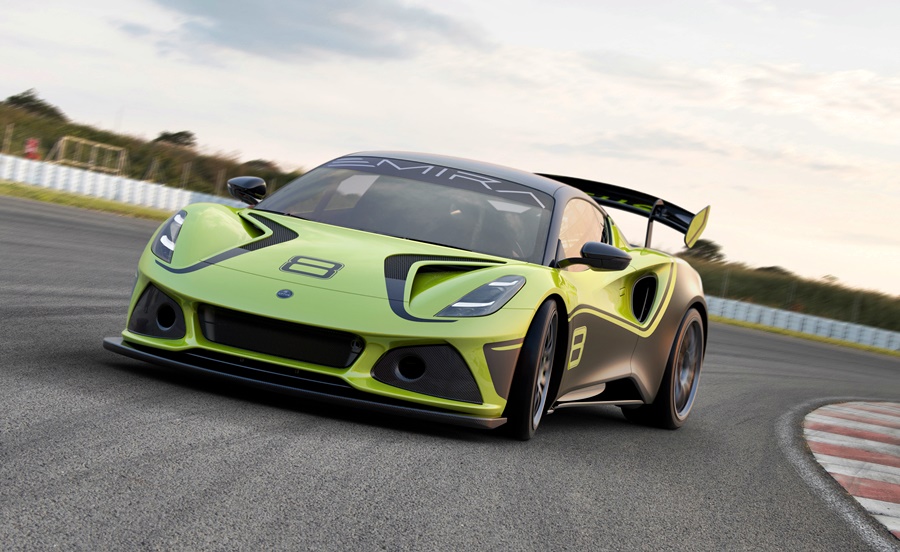 RML Group
Even before the Emira is ready for delivery to customers, Lotus has been developing the model as an all-new competition-spec GT4 challenger. While it will be the last model from the British carmaker that will use a combustion engine, it also marks the start of a new era in performance GT racing for Lotus.
The race-ready concept follows the July launch of the Emira and its dynamic debut at Goodwood Festival of Speed and is developed in collaboration with project partner RML Group. Like almost all modern Lotus road cars, each customer car will be a homologated performance machine, hand-built with lightweight motorsport components and equipment to meet the latest safety regulations.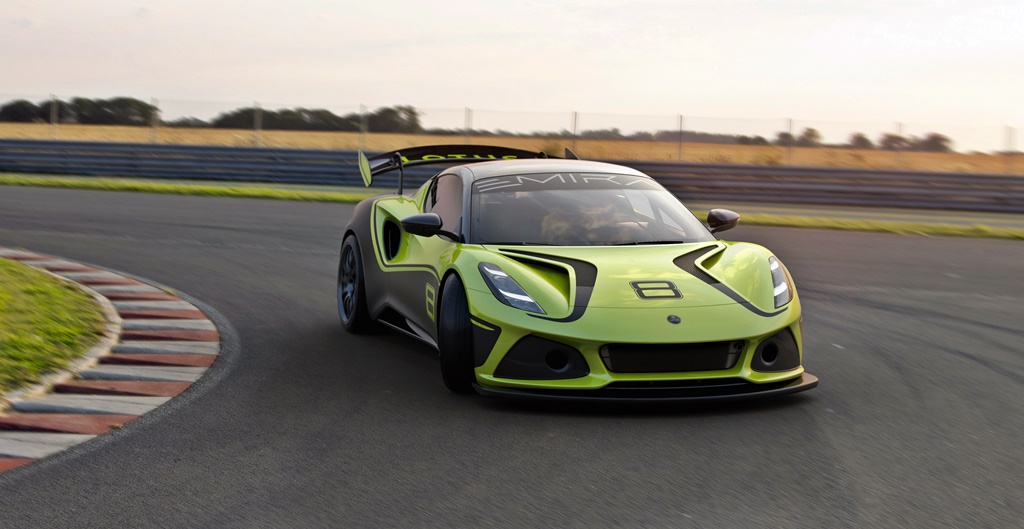 The development team has focused on precision engineering to deliver outstanding dynamics and high-speed stability. The advanced composite bodywork makes the car exceptionally lightweight and, coupled with Toyota's race-proven engine and optimized GT4 aerodynamics derived from the road-going Emira's advanced exterior design.
Limited number for 2022 season
The Emira GT4 will be officially launched later this year and only a limited number will be built in time for the 2022 season. Additional cars will be built for 2023 in line with global demand.
"The all-new Emira GT4 is an exciting next step following the hugely successful launch of the Emira road car. We have worked hard with the team at RML Group to ensure this next-generation of Lotus GT car will deliver race-winning performance," said Richard Selwin, Race Programme Manager at Lotus.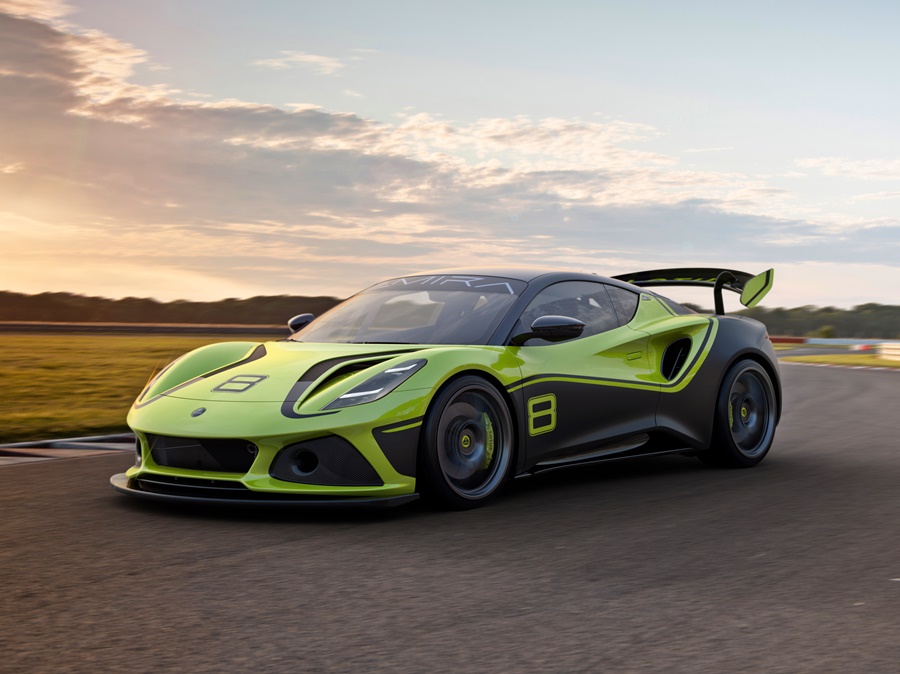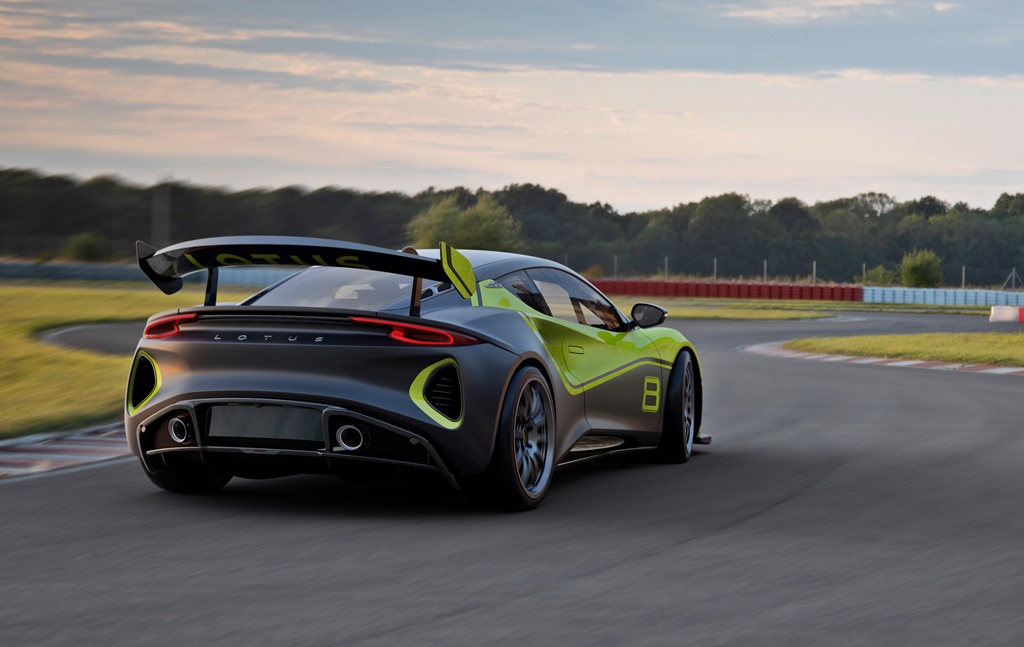 Lotus Sports Car Architecture
The Emira has been developed on a new lightweight bonded aluminium chassis, technology pioneered by Lotus, and which remains part of the company's sportscar DNA. Known as Lotus Sports Car Architecture, it debuted with the Elise. However, for the Emira, every dimension is different to any previous Lotus chassis and it is fabricated in an all-new facility as well.
While the GT4 car will use only familiar Toyota-source, Lotus-engineered supercharged 3.5-litre V6, customers who buy the 72,000 euro (about RM354,000) production model will also have a second option of a Mercedes-AMG 2-litre turbocharged unit, the M139. This is currently the world's most powerful production 4-cylinder unit. Depending on the state of tune done by Lotus engineers, the German engine could provide up to 416 bhp and will come with AMG's 8-speed dual-clutch transmission.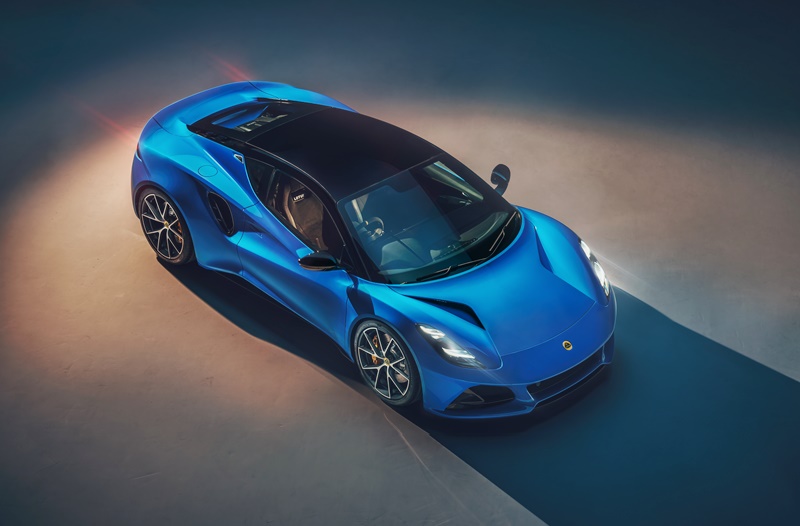 Jenson Button, former F1 World Champion, has driven the Emira and had this to say: "You always expect a Lotus to have good mechanical grip through the low-speed corners but there was plenty of downforce in the high-speed corners too. That means the feeling of great balance is the same no matter how you're driving it.  It's exceptional and I'm a big fan. I'm still in shock at the price. Starting at under £60,000, it's fantastic and means so many people are going to have the opportunity to experience it first-hand. It's being called a 'junior supercar' but it would give a lot of supercars a run for their money… and it's more comfortable than most of them!"
The return to world motorsport is a key pillar of the company's transformation. Earlier this year Lotus Engineering, the consultancy division of the business, became technical partner to JBXE, the Extreme E race team led by Button.
Lotus Vision80 plan to transform company on journey of global expansion