The Defender name has a long history in Malaysia, having been introduced as part of the Land Rover range in the early 1980s. Its shape followed the original iconic design that is recognisable all over the world and to this day, it is still highly regarded for its capabilities and toughness.
The Defender ceased production 4 years ago but Land Rover was working on a successor and launched it in 2019. With the COVID-19 pandemic having disrupted activities all over the world and even shutting down factories, exports of the New Defender have been slower than usual but it will be launched in Malaysia very soon.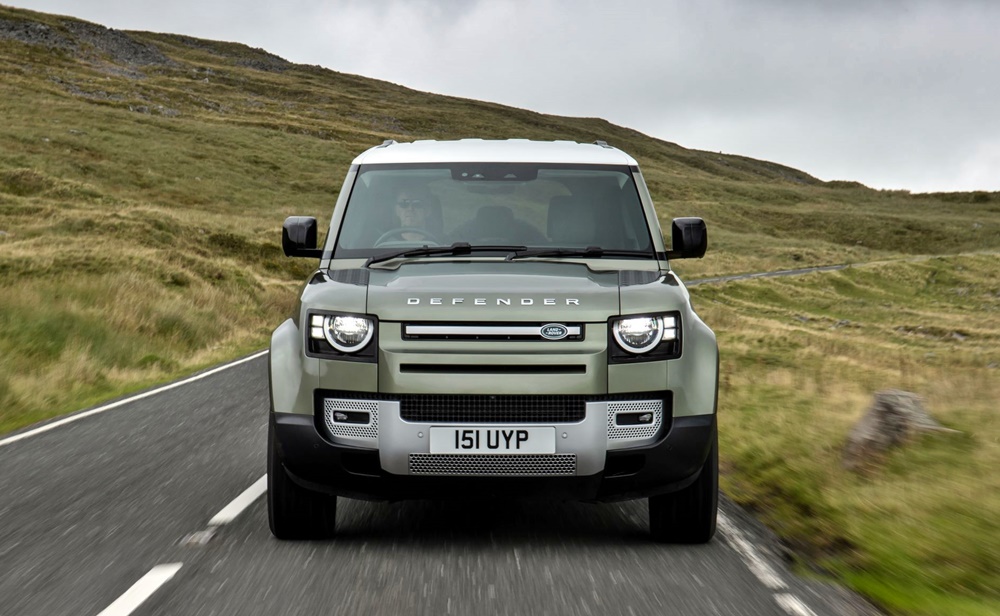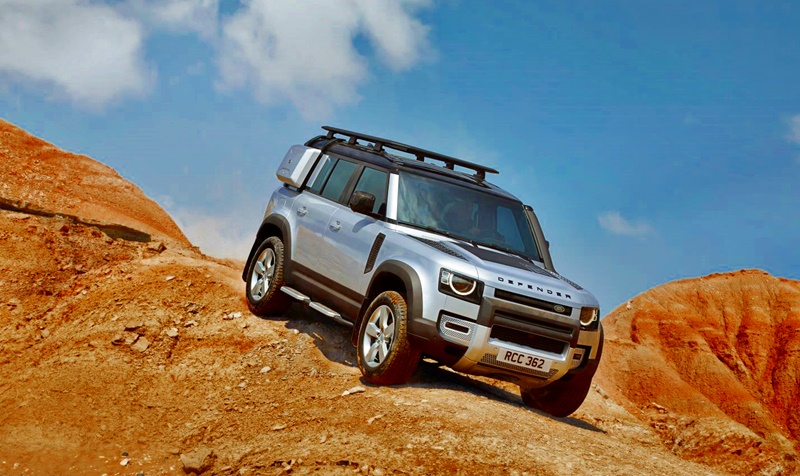 Jaguar Land Rover Malaysia (JLRM) has confirmed that the launch will take place on the morning of October 21 online as well as at Sime Darby Motors City in Ara Damansara, Selangor. To view online, visit Land Rover Malaysia's Facebook page at www.facebook.com/landrovermalaysia.
Long wheelbase, 2 engine choices
The company has confirmed that the New Defender – which won the 2021 World Car Design of the Year as well as the Women's World Car of the Year awards – will be offered in the Defender 110 version which is the longer of the two available. This is a 5-door bodystyle and will come with a choice of two powertrains – 2-litres with 300 ps and 2-litres with 400 ps, the latter with a mild hybrid system. Needless to say, as with all Land Rovers, there is permanent 4-wheel drive, while the transmission will be automatic.
The New Defender has Land Rover's purpose-engineered D7x ('x' for extreme) architecture which uses lightweight aluminium monocoque construction. Aluminium has been a key feature of Land Rovers since the start in 1948 and with new technology, the body structure is also the stiffest to date – and very corrosion-resistant, of course.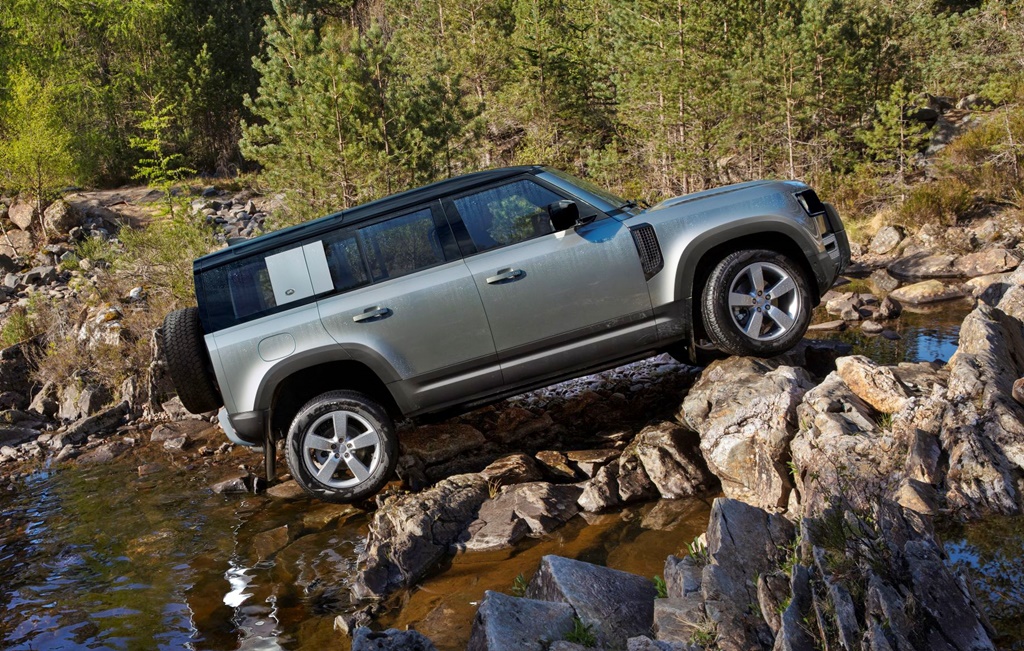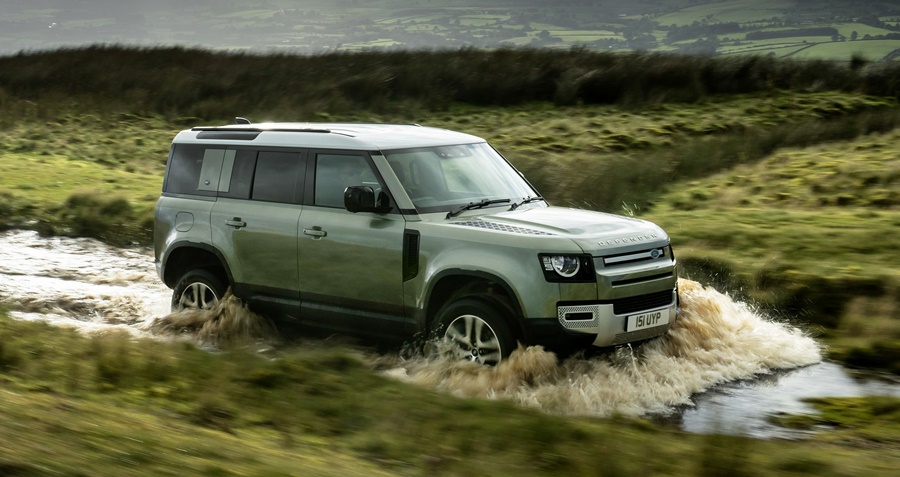 High-tech features
JLRM has included many advanced features with the vehicle such as a 3D Surround Camera which includes the innovative ClearSight Ground View that provides the driver with a view of the ground ahead. The Electronic Air Suspension also has Adaptive Dynamics that can optimise performance, especially offroad, as the adaptive dampers monitor body movements up to 500 times per second.
Being a SUV, the New Defender should have not problems crossing difficult terrain as well as water. It can cross flooded stretches that are up to 900 mm deep and has a Wade Program that raises the vehicle. Wade Sensing uses ultrasonic sensors in the door mirrors to alert the driver visually and audibly if water approaches the vehicle's maximum wading depth.
More information and pricing will be provided at launch time but interested parties can visit Jaguar Land Rover showrooms nationwide to place bookings. The locations of showrooms can be found at www.landrover.com.my.