The announcement by Honda Malaysia that it was discontinuing the much loved Honda Jazz was met with shock, sadness and a little anger on the social media sphere.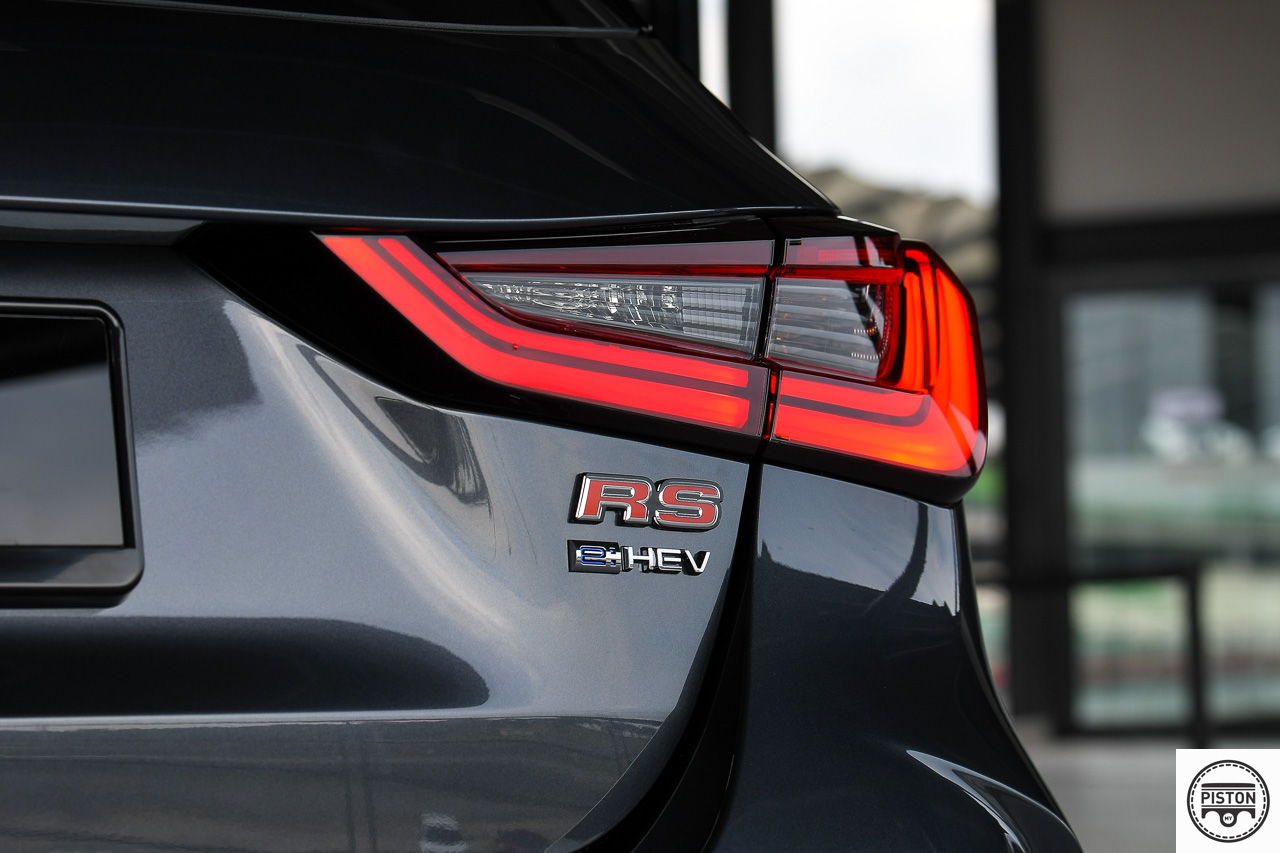 Since its introduction in 2003, Honda Malaysia has sold over 120,000 units, showing that Malaysians really loved the Jazz.
It is undoubtedly true that the Jazz provided the perfect answer to those looking to commute in an urban environment and to some extent, even inter state travel.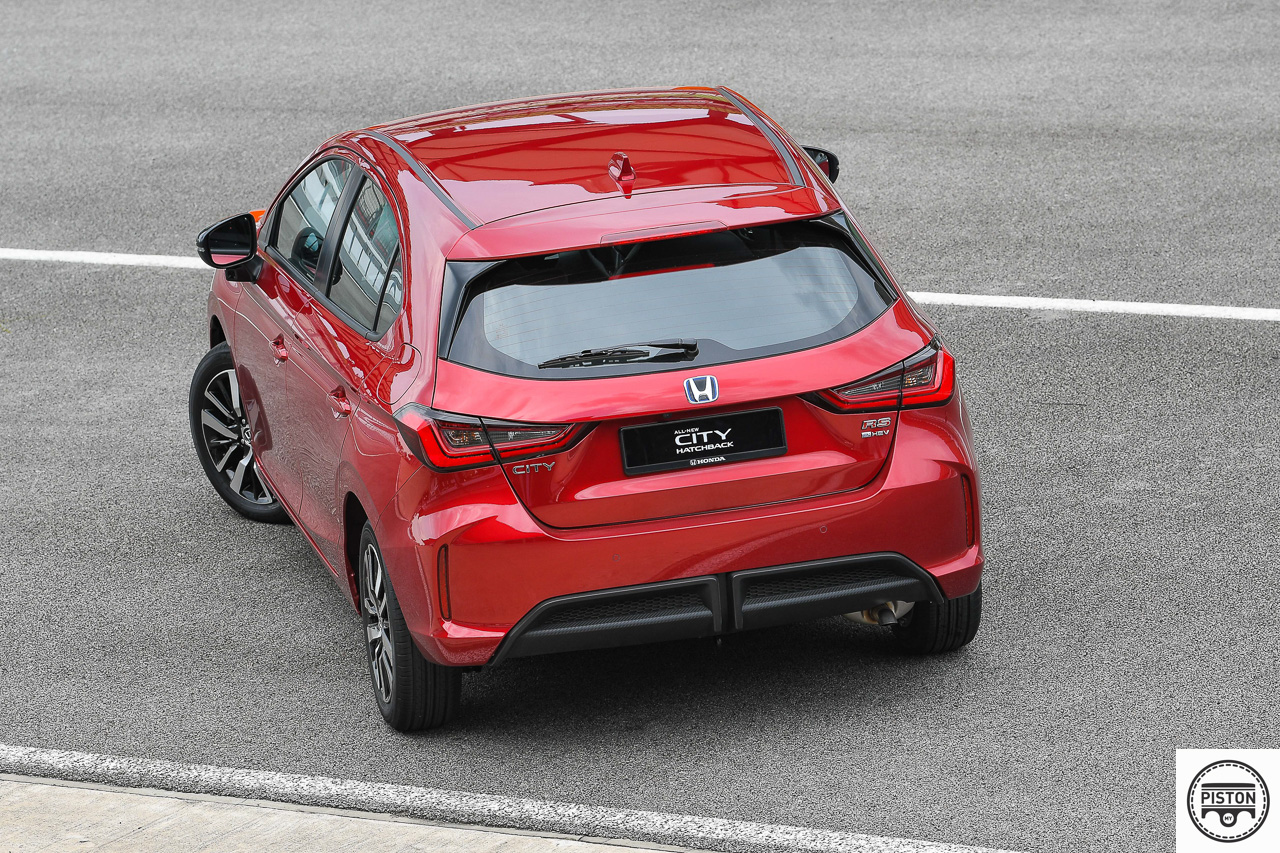 Back in university days, those from regular families would perhaps arrive in a Proton, or opt for public transport. Those from better to do families would arrive in a Jazz. It had that kind of appeal. It not only provided mobility solutions, but defined segments of the community as well.
Enter the all-new Honda City hatchback.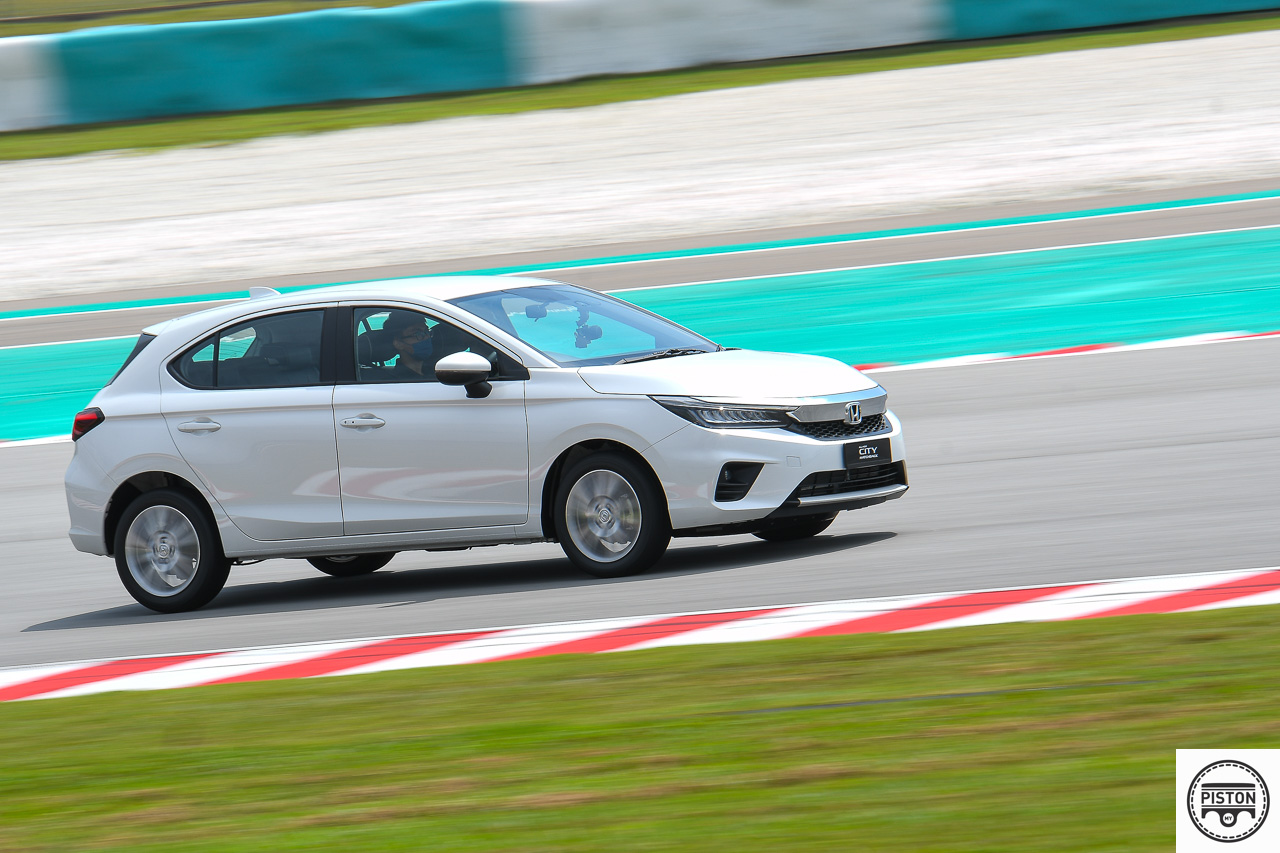 What was Honda thinking you might say. Why discontinue a product that has obviously been selling well and offered bang for the buck?
The Jazz does live on in spirit with the new City hatchback. Simply put, the all-new Honda City hatchback builds on the already proven formula of the Jazz, but switches it up a notch or two more to make an already good product even better.
We got to drive the new City hatchback at the Sepang International Circuit (SIC).
Before you think that the car would undoubtedly perform well around the smooth tarmac of Sepang, the venue was chosen because it offers privacy as the car has not been officially launched in Malaysia as yet.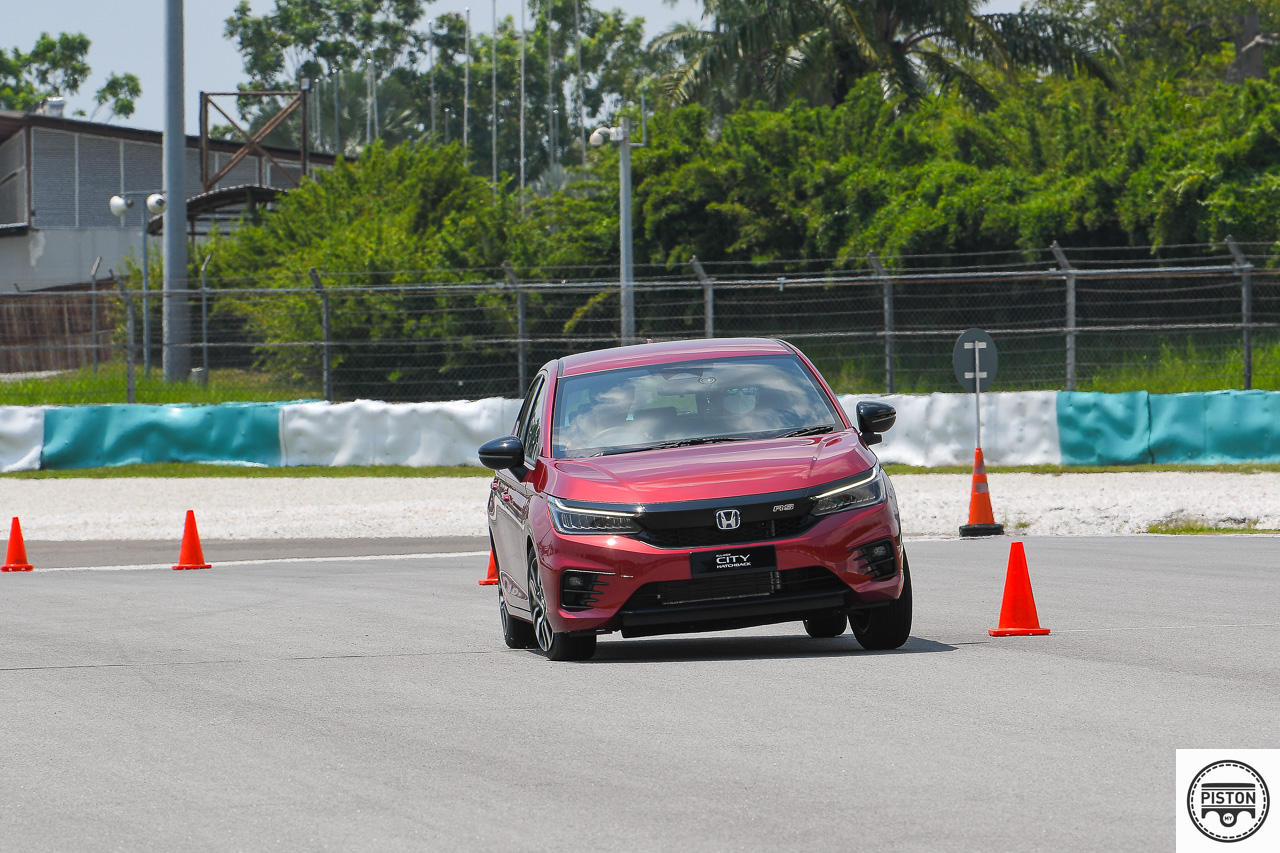 And we were limited to 110km/h, tested the acceleration, the handling in a slalom course, and the high-tech Honda Sensing technology. Simply put, SIC was transformed to offer as close to real world conditions as possible.
And of course, we also got to spend time in a competitor car, just to see how much better the City hatchback really is. And of course, the new City is leaps and bounds better than the competitor that shall not be named.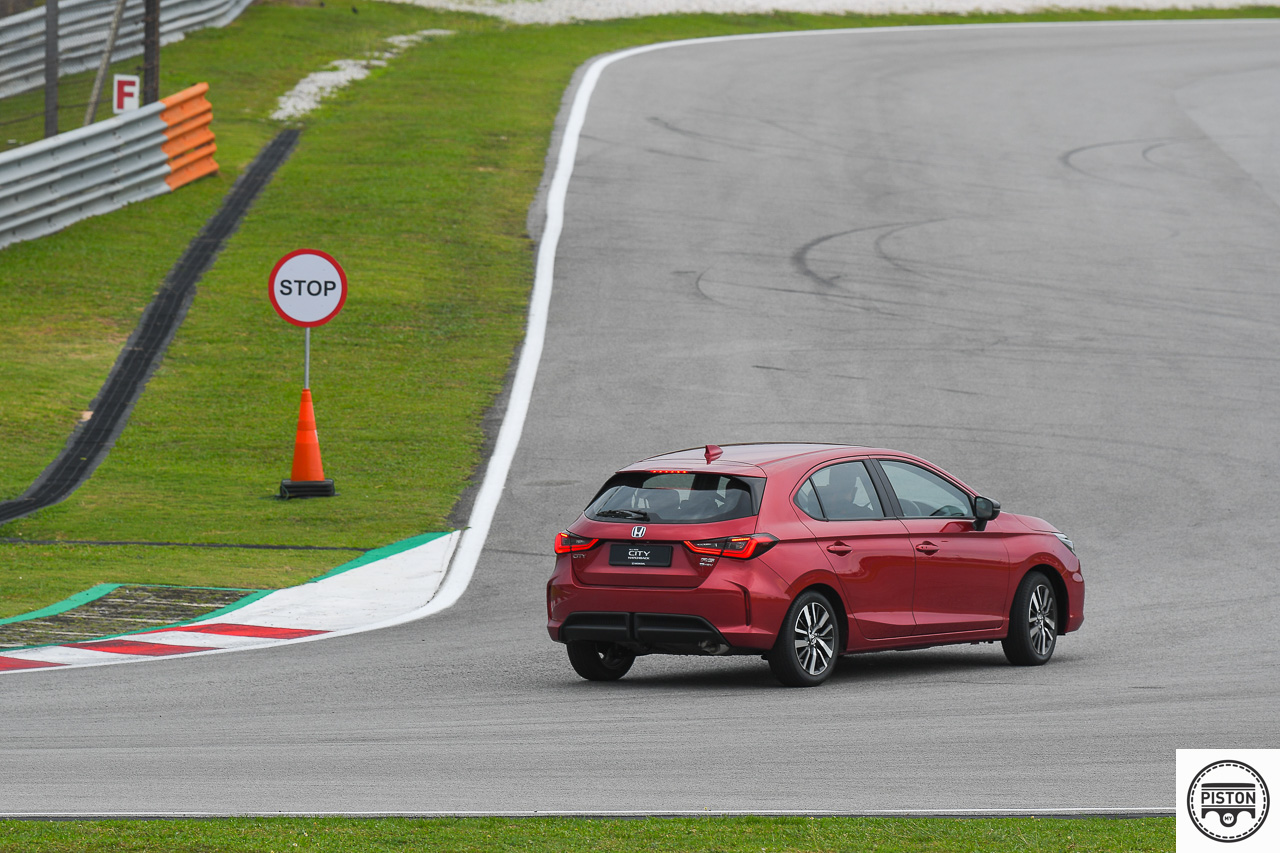 We cannot show you photos of the interior of the new City hatchback due to an ongoing embargo, but let's just say that owners of the current Honda City sedan would find some refreshing updates.
The Honda Sensing technology is also integrated into the City hatchback and performs the same while offering the same slew of technologies like Adaptive Cruise Control, Collision Mitigation Braking System, Forward Collision Warning, Lane Keep Assist System, Road Departure Mitigation, Lane Departure Warning and Auto High Beam.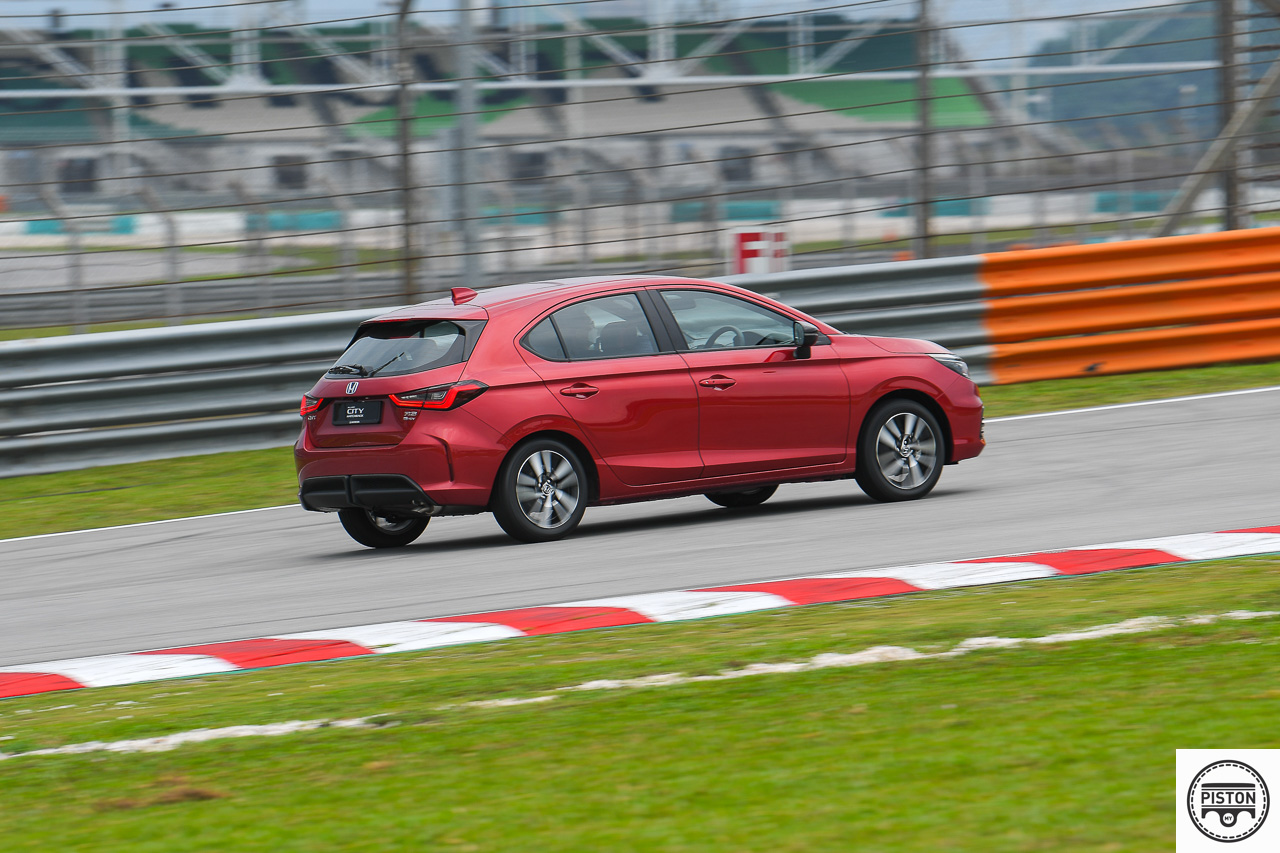 But what is new for the City hatchback is the addition of the Honda LaneWatch system (for the RS and V variant only). This is not new tech as we have seen it before in the CRV, HRV, Civic and Accord.
But it now uses a wide angle lens that offers a more complete view of whatever is on your left. We tried it and can confirm that it works great. Honda Malaysia had a CRV follow us on the left to prove its effectiveness.
Then came the acceleration test at turn 10 of SIC, which is an uphill climb.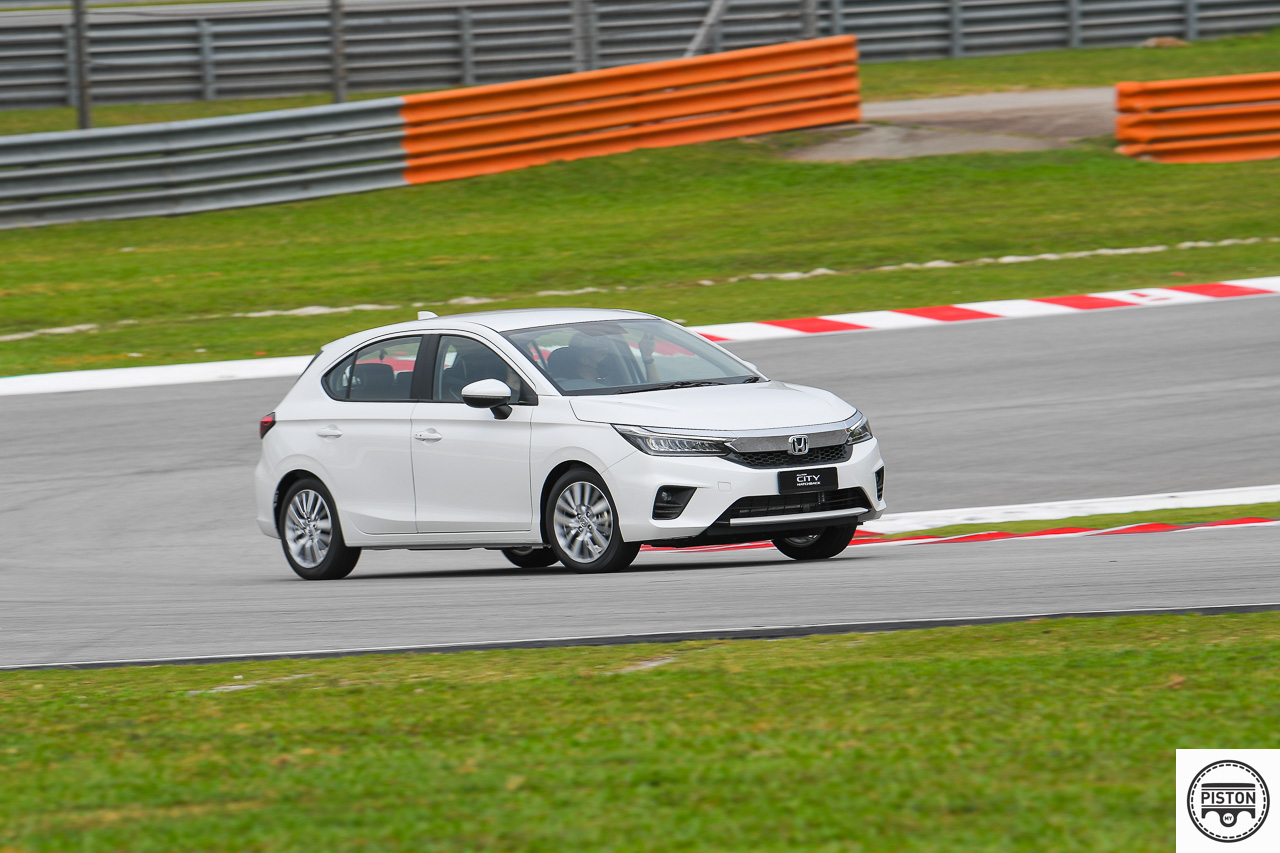 The competitor of another Japanese make suffered here with the engine droning and struggling to lay down power. There was no shove into the seat, just a lot of waiting around for power to be delivered to the tarmac.
We first tried the V-Spec petrol variant, and that too had a little droning, but power was laid down more urgently.
The petrol variant is powered by a 1.5-litre engine producing 118hp and 145Nm of torque. Which is decent for daily commutes and highway driving.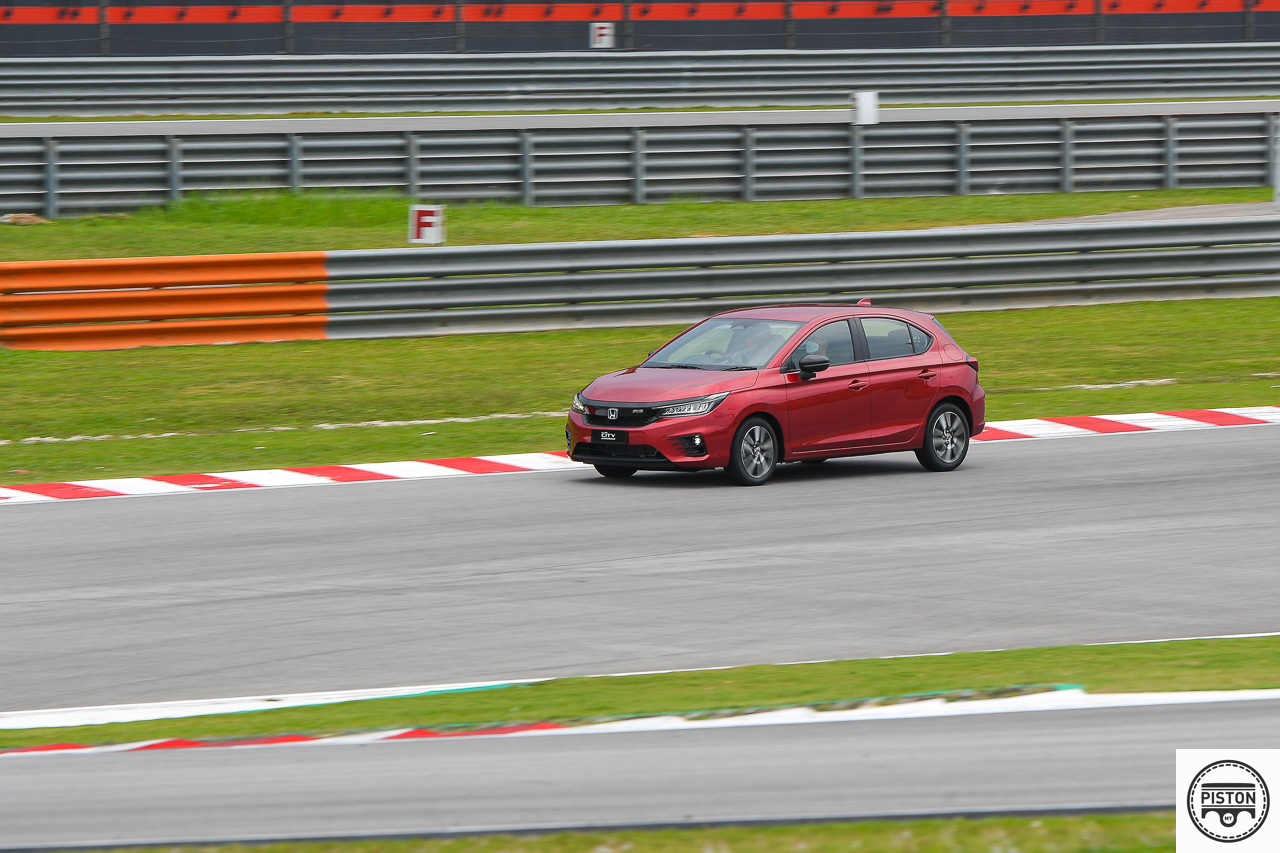 The RS though was something else.
It too is powered by a 1.5-litre engine but this offers something called Sports Intelligent Muti-Mode Drive (i-MMD). This tech utilises two electric motors that are located at each side of the front wheels that are electrified by a battery pack located at the rear of the car.
We all know what a combustion engine paired with electric motors can do. This has resulted in a powertrain that offers a class leading 253Nm of torque.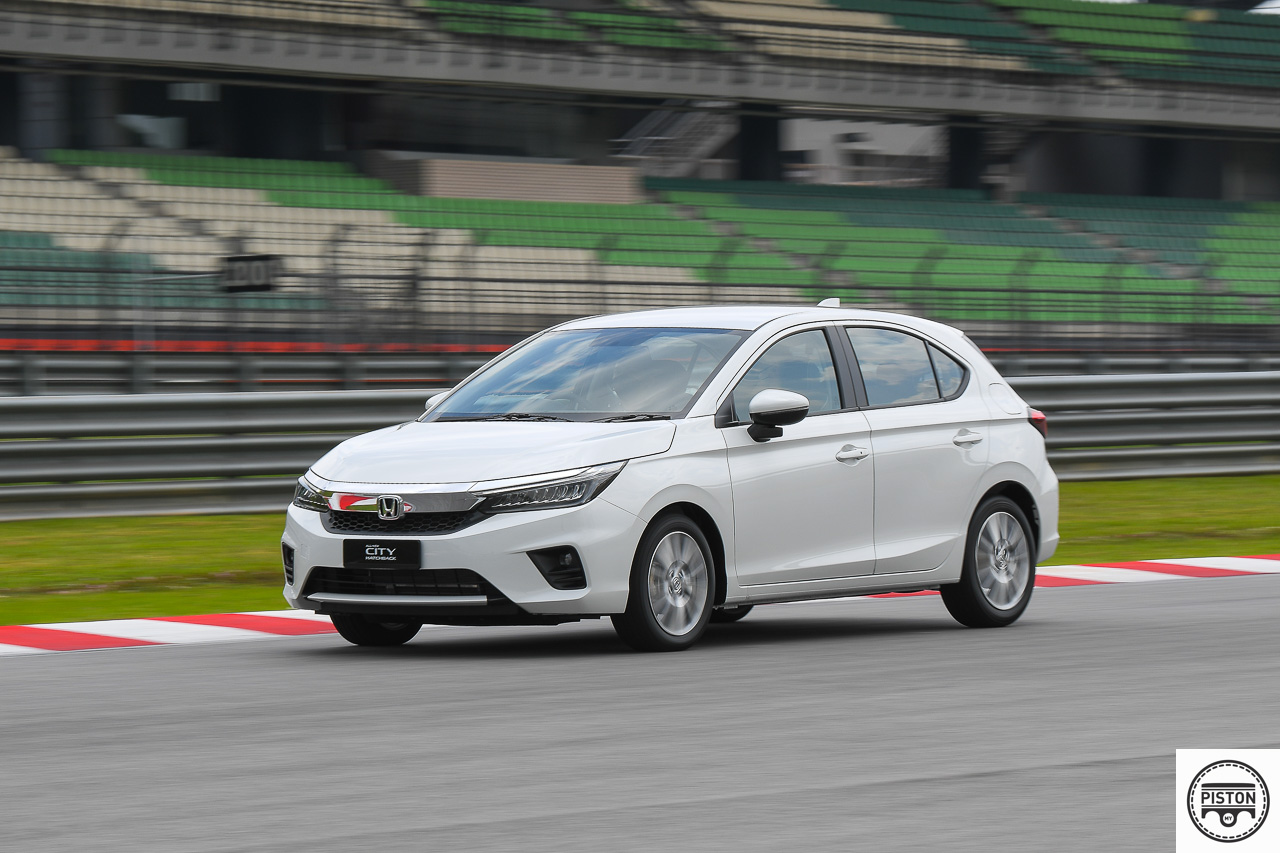 Honda Malaysia will not reveal the combined power figure but instead will only tell us that the City RS hatchback produces 106hp. This horsepower figures are from the electric motors alone, and not from the engine. Now imagine what a combined power figure might be like.
Back at turn 10 of SIC, the City RS hatchback had that reassuring shove into the seat, a testament to its power, and power delivery was linear with no loss during shifts.
For a car to replace the much loved Jazz, it had to offer versatility and spaciousness. And the City hatchback has a lot of that because it offers something call ULTRA seats – a feature first seen in the Jazz.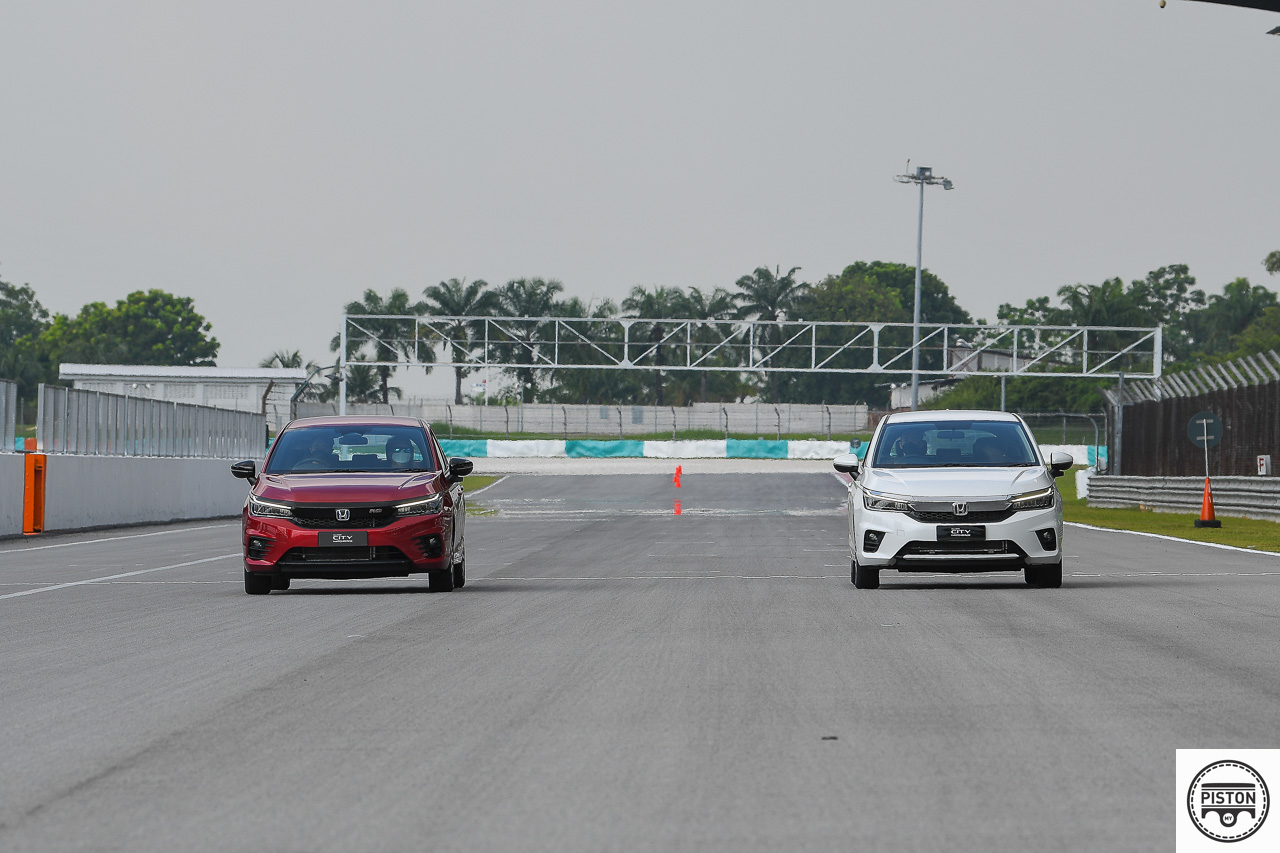 Ultra Seats offer different configurations to keep up with the many demands of life. There's the Utility mode which folds the rear seats flat to expand on the boot space. A rather regular feature.
Then there is the Long mode that folds just one part of the rear seat as well as the front passenger seat to store long items – a regular feature as well.
After that there is the Tall mode and this is where things get interesting because in this mode you can fold the rear seats upwards to create more floor space. This is to store tall items, and you don't see this feature in other cars.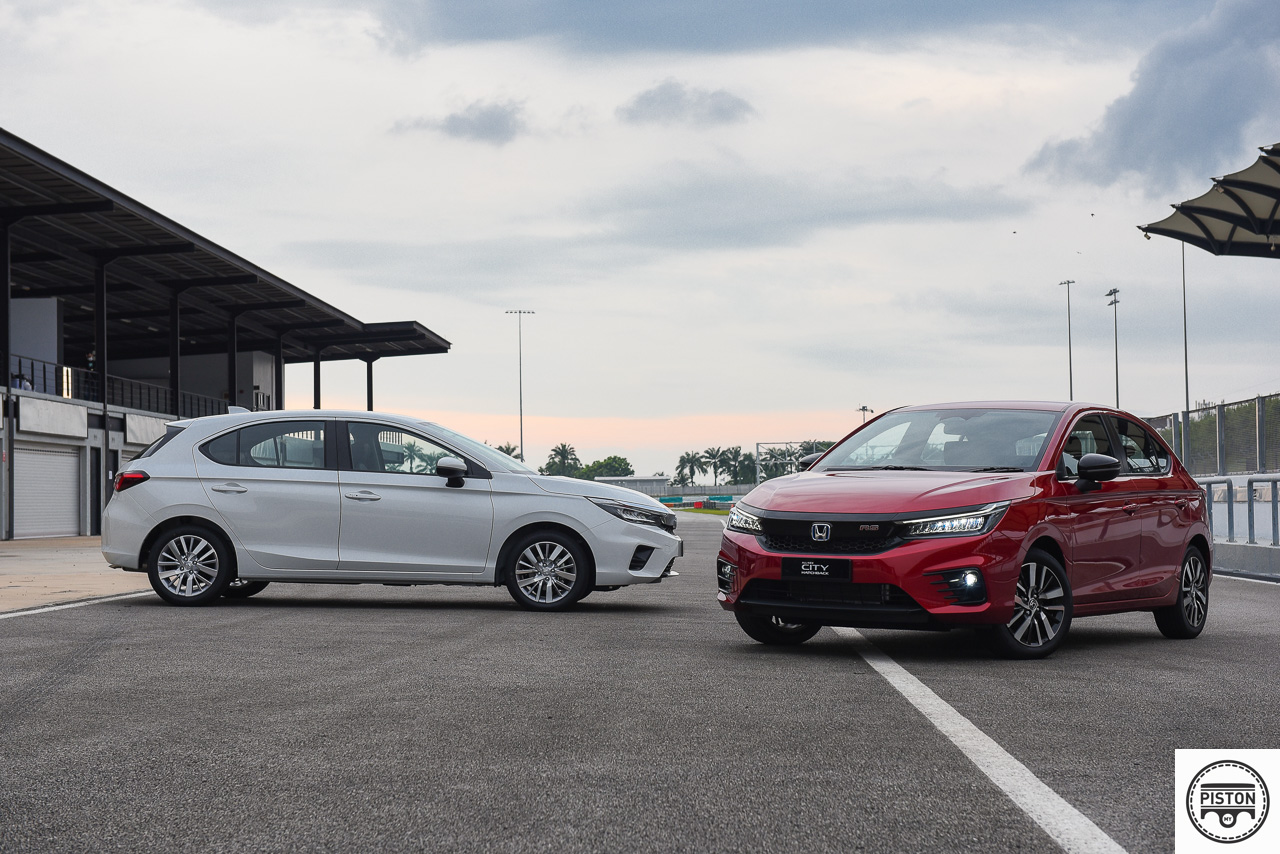 What is even better is the Refresh mode which turns the interior of the City hatchback into two small beds. You read that right – you can turn the interior into two beds! This is perfect for those with an active outdoor lifestyle as you can go camping and such with the City hatchback.
So you see, the City hatchback continues the legacy of the Jazz and takes it up a few notches. In fact it sprinkles in some refinement and quality as well because the interior feels brilliant and well thought out. Quality is fantastic as well.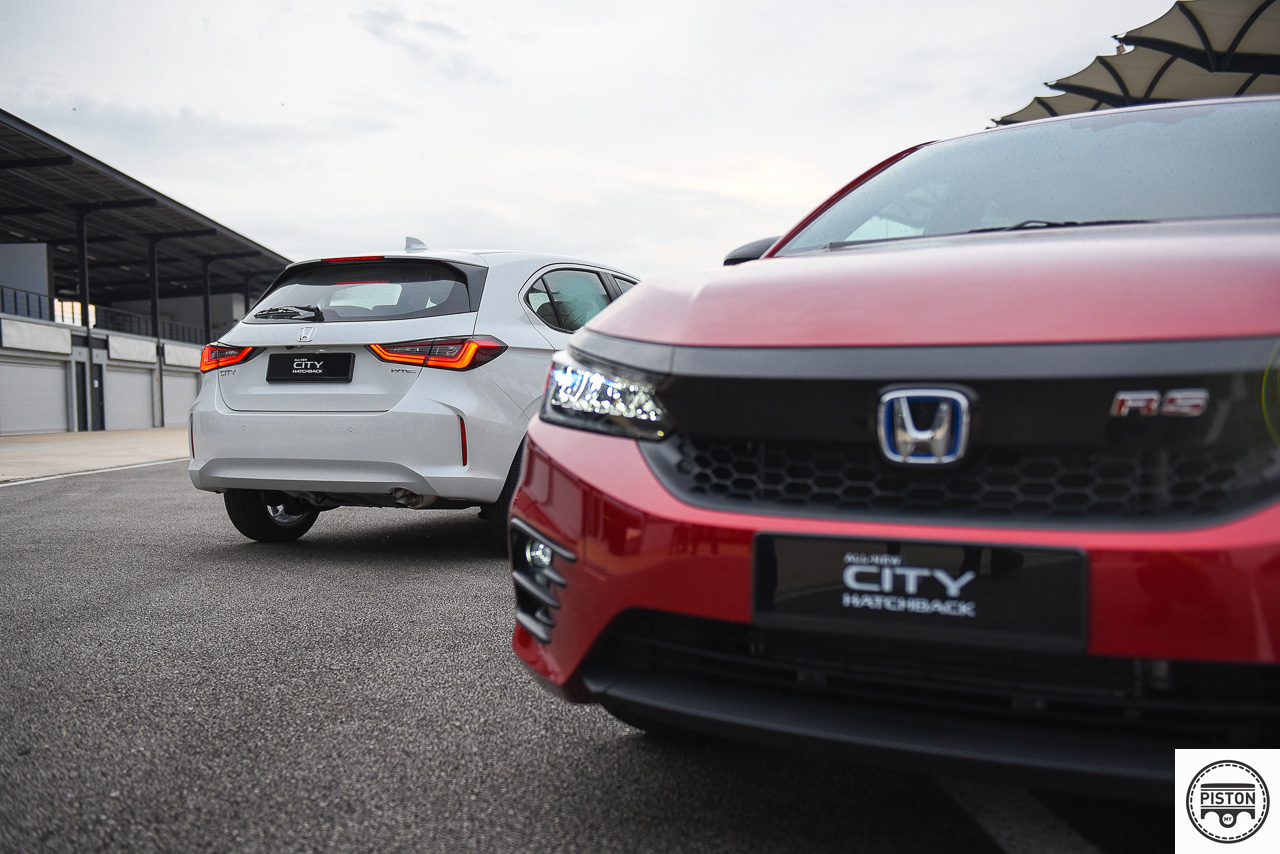 There is no indication on pricing as yet as Honda Malaysia will only disclose that once it is officially launched. But bookings are already open, and if you want something that is good for the family and can do just about anything that life demands except for race camels in a desert, then give the new Honda City hatchback a good hard look. As for pricing, don't expect it to be too far off the price of the sedan.