Max Verstappen and Valtteri Bottas received grid penalties and were repositioned them at the start, moving the Red Bull driver to 7th and Bottas to 5th, But the moment the race started, Verstappen was ready to remove the disadvantage of starting further back and was up 3 places by Turn 3. However, Bottas got caught in traffic and feel to 11th instead,
Scuderia AlphaTauri's Pierre Gasly had been promoted to 2nd on the grid but it was short-lived. From the start through the first few corners, Alpine's Fernando Alonso dueled with him and eventually took over second spot behind a quickening Lewis Hamilton. Knowing that the Dutchman was working very hard to reach him, he had to open up the gap as wide as possible while Verstappen had to get through traffic.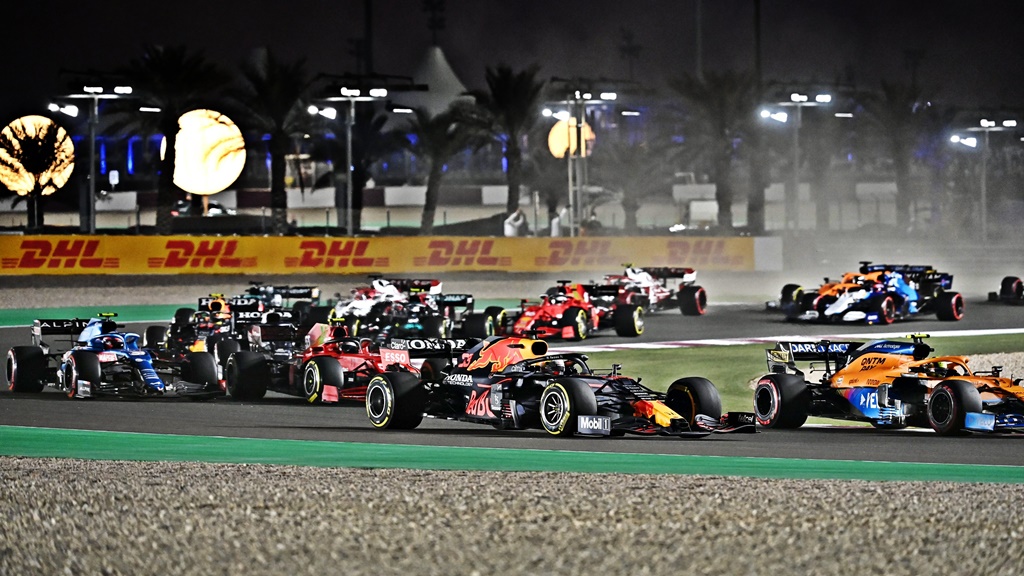 By lap 4, about 9 minutes after the start, Verstappen was past Gasly and then Alonso and 4 seconds behind Hamilton. Sergio Perez, the other Red Bull driver, was also making progress up the field, having moved up to 8th after passing Scuderia AlphaTauri's Yuki Tsunoda. Next target – the Red Ferrari of Carlos Sainz, Jr.
Aston Martin's Lance Stroll and Bottas both managed to pass a seemingly weakened Tsunoda who eventually came into the pits on lap 10, the first driver to do so in the inaugural Qatar GP. Bottas moved ahead to 9th while Stroll took over Tsunoda's 10th place. As for Sebastian Vettel, the other Aston Martin driver, from 10th place on the starting grid, he had dropped back to 15th.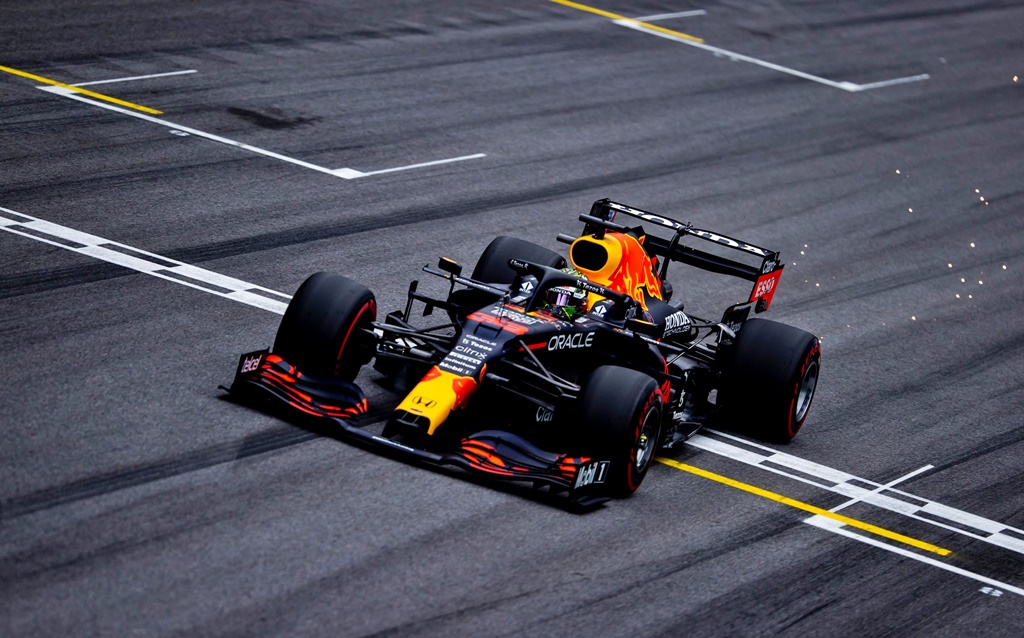 Alfa Romeo ORLEN's Kimi Raikkonen also came in shortly after Tsunoda and like the Japanese driver, Raikkonen also switched from the soft tyres that had been on at the start to mediums.
With a quarter of the race done, McLaren's Lando Norris was up to 4th and had Alonso in his sights. The Alpine driver did not need to work any harder to move forward since he was 30 seconds behind Verstappen, so he would be focussed on defending his position and at least get to the podium for a change. But for Norris, trying to stop a hard-charging Perez from passing was occupying him and eventually, he lost his place.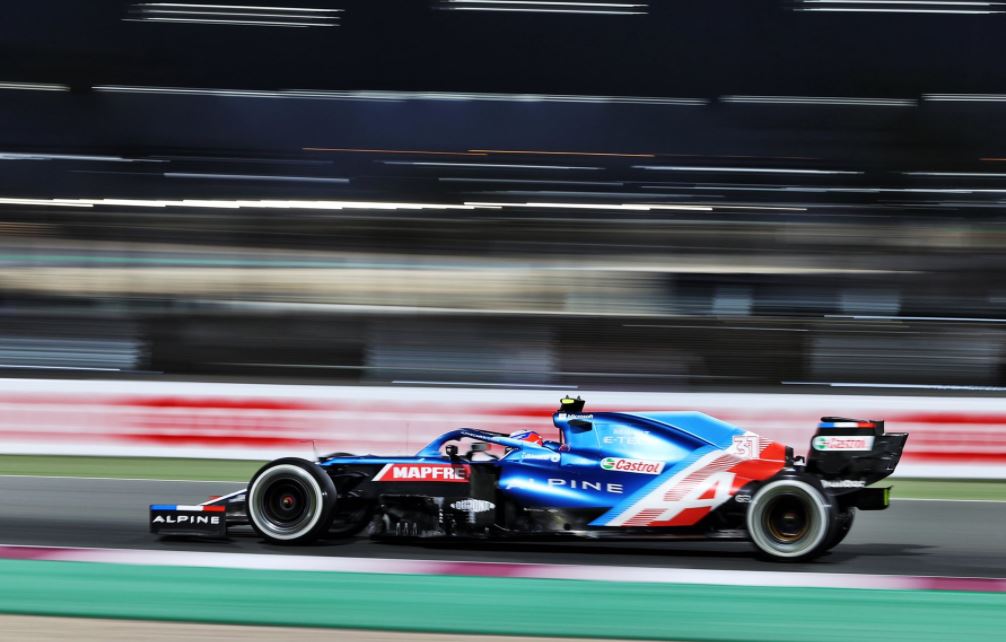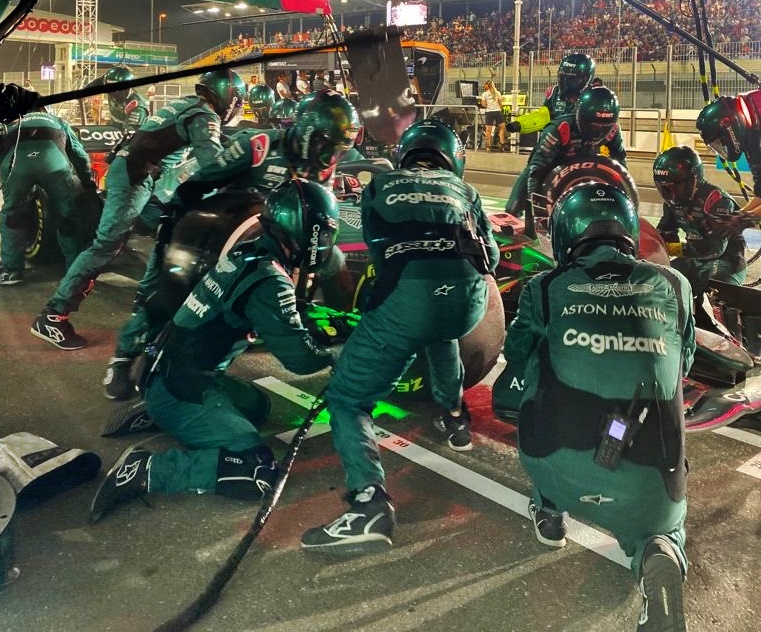 On lap 18, Verstappen came into the pits and left with hard tyres within 2.2 seconds. As expected, Hamilton came in next and took just a tenth of a second longer to depart, also with hard tyres. Neither driver lost their positions. Apparently, Hamilton had been reluctant to come in so early as he felt his tyres were fine but he was obeyed orders – this time.
Other teams did not have the super-quick put stops like the Mercedes-AMG and Red Bull Racing teams, so as their drivers came in, they returned to lower positions from which they had to work their way up again. Alonso, for example, was running in third and after coming in and then rejoining the race, he was done at 8th, his place taken over by Bottas (who had still not pitted).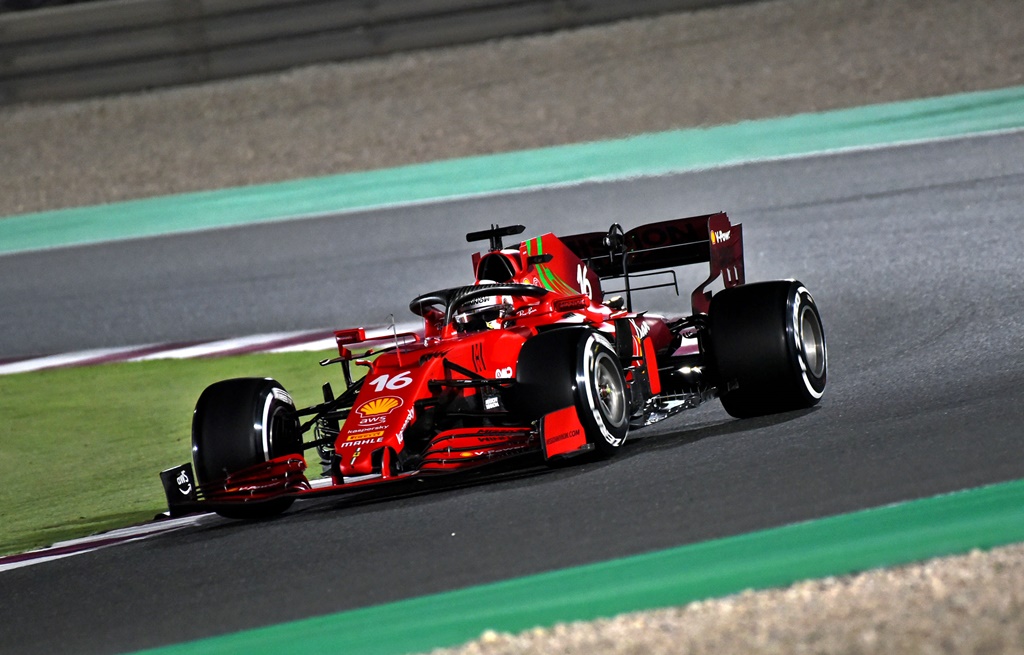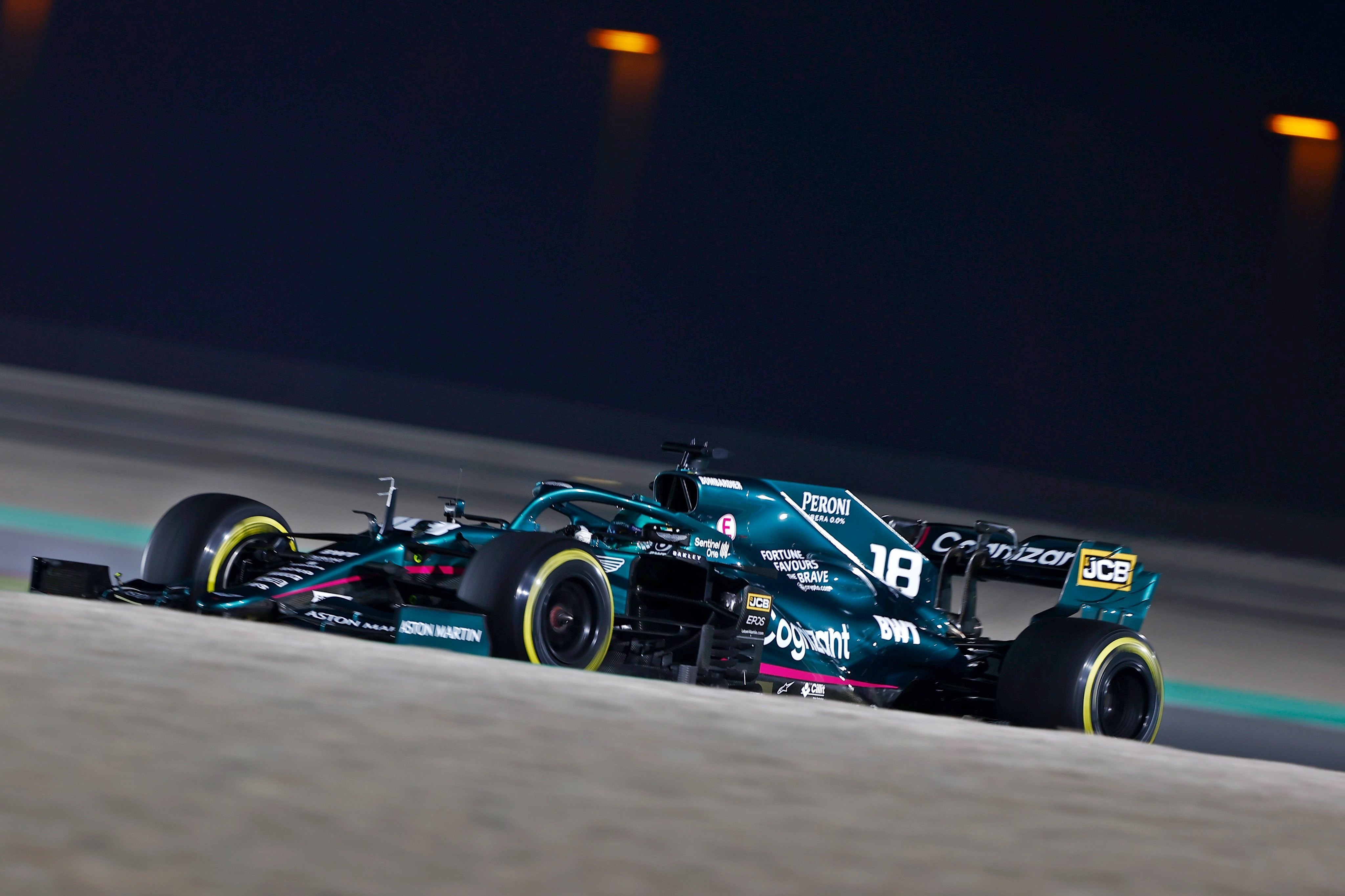 Tyre wear, as expected, was quite high and teams were bringing in their cars for new tyres regularly. Sainz missed coming in as he seemed to miss his call, and continued past the pits to circulate another round before pitting.
On lap 31. it was Verstappen chasing Hamilton and about half a minute behind, Bottas watching out for Perez as he kept closing in. But for the Mercedes-AMG driver, the risks were increasing as he still had not changed his tyres. And it happened on lap 34 – a puncture on the front left wheel. He slid into the gravel and managed to get back onto the track but had about 2.5 kms to reach the pits. After getting new tyres, he rejoined in 14th place.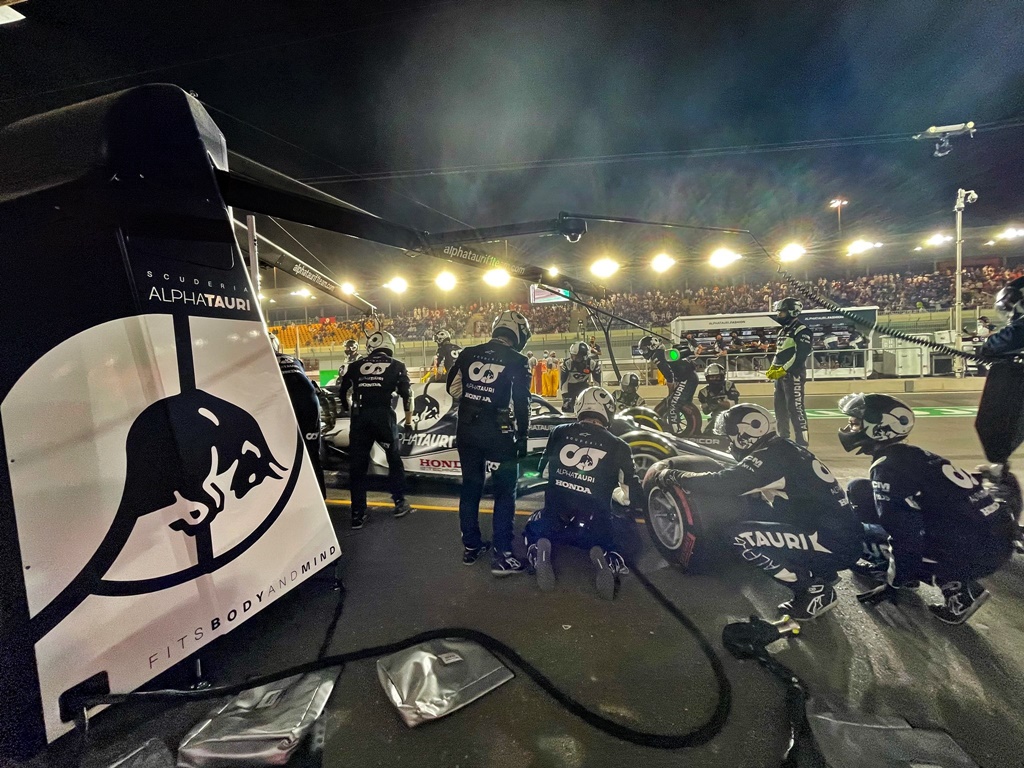 With 15 laps remaining, Verstappen slipped back into the pits for another set of tyres and the Mercedes-AMG team brought Hamilton in right after that. The British driver had maintained a lead of about 8 seconds for many laps, while Verstappen had a huge gaps behind him so there was no distraction from aiming to beat his rival this time.
On lap 47, as a precaution, Red Bull brought Perez in for a new set of tyres, losing him his third place and he fell to seventh. Alonso was thus back in third and had a good chance at the podium with 10 laps remaining. However, Perez was determined to regain his positions and within 3 laps, he was just a corner behind the Alpine driver. Bottas, meanwhile, couldn't complete his 51st lap and had to retire as the damage sustained earlier was too problematic.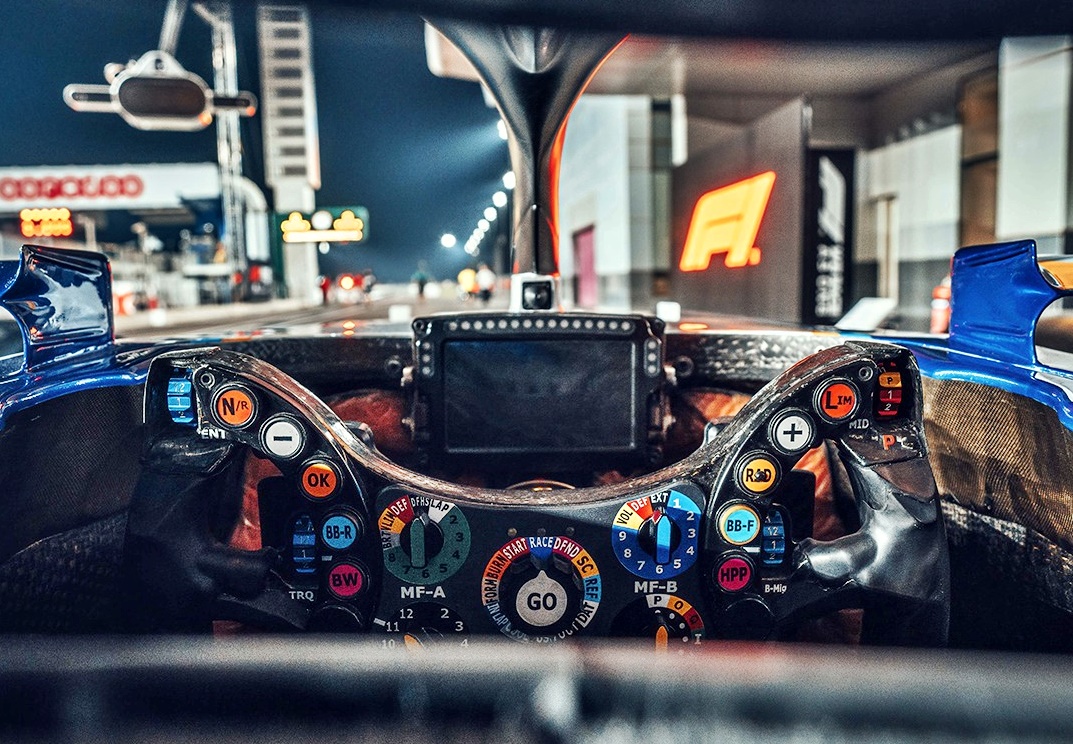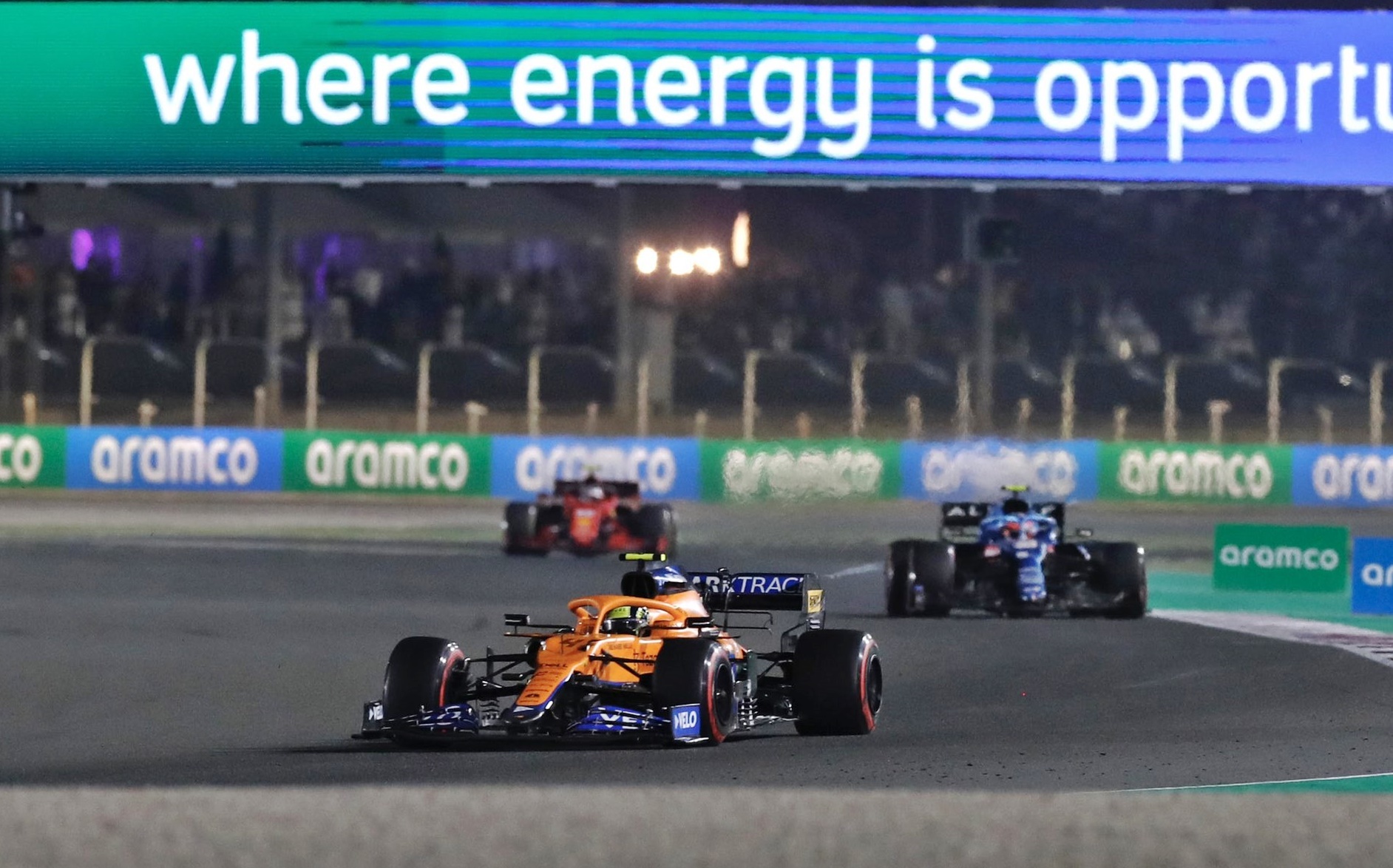 Lap 55 saw the Virtual Safety Car (VSC) activated as Nicholas Latifi's Williams pulled over to the side and had to be moved by marshalls. Verstappen shot into the pits for a precautionary change and maintained his positions, while Alonso looked like he was on his way to the  podium for the first time in 7 years.
As Hamilton crossed the finish line to win the race, the VSC was still active and then it went off, so Verstappen had a chance to go for the fastest lap and get a 1 more precious point – which he succeeded in getting.