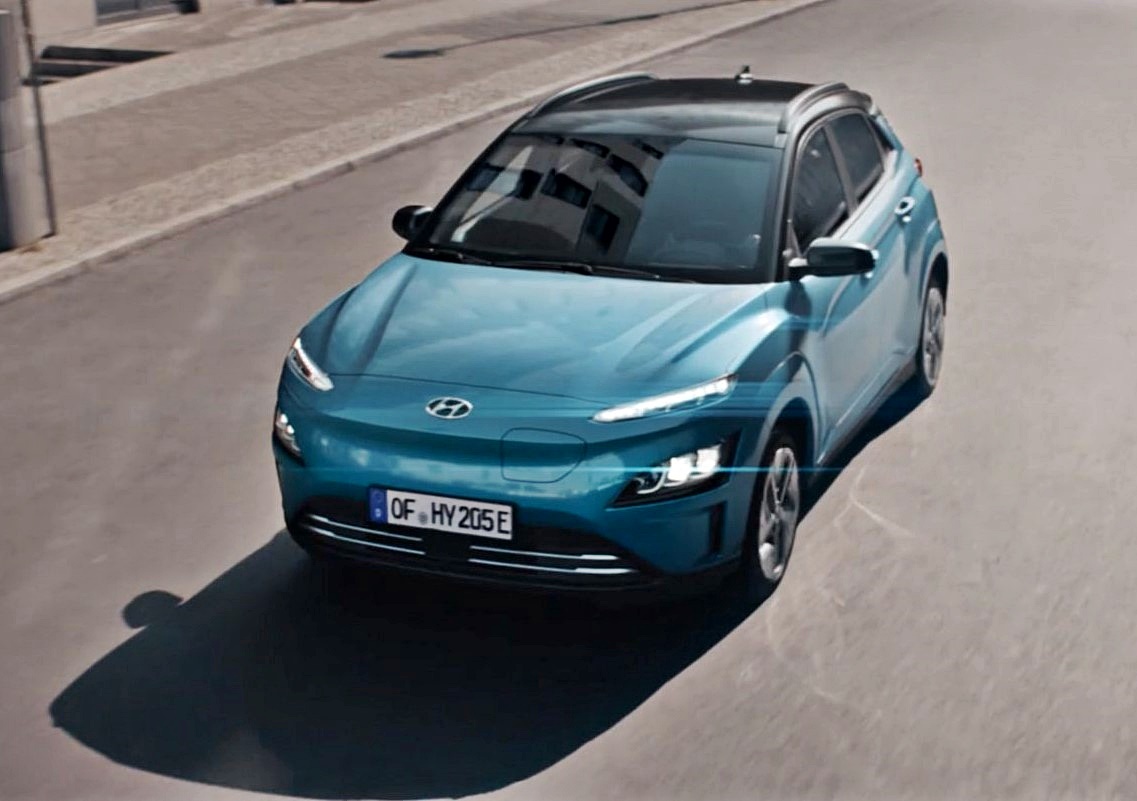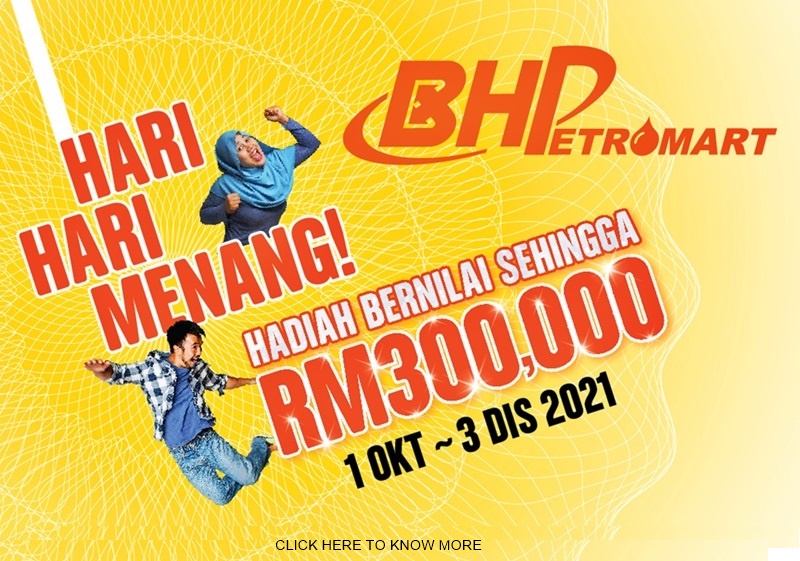 Hyundai Sime Darby Motors (HSDM) has certainly been quick to start the EV (electric vehicle) ball rolling. Of course, this is not the first EV to be sold in Malaysia. Mitsubishi Motors Malaysia sold the i-MiEV in 2008 and Edaran Tan Chong Motor has already sold two generations of the Nissan LEAF, while Porsche, BMW and MINI have also introduced EV models in recent years.
However, this time things are different as there is exemption of all taxes for such vehicles which was announced during the proposed Budget 2022. Battery electric vehicles (BEVs), ie fully electric and not hybrids, will be allowed to be imported and sold duty-free for a limited period and then those that start assembling them will also enjoy the duty-free incentive a bit longer. Exemption from paying roadtax has also been include in the proposed Budget 2022.
As Malaysians have long complained about taxes bumping up prices and making cars too expensive, the thought of not having to pay any tax would be exciting. Lower prices would be expected, and this was the case when the government gave the same exemption 10 years ago for hybrids and EVs.
However, the new Kona Electric is not exactly within the 'affordable' bracket for most people as even the cheapest of the three variants has prices (excluding insurance) starting from RM149,888. That's for the e-Lite version and for the better equipped Kona Electric e-Plus, it will be RM169,888. A third variant is the e-Max which is priced at RM199,888.
In the UK, prices of the Kona Electric start from £27,950 which is about RM157,000 at today's rates. Of course, those are retail prices which include applicable taxes over there. However, like many governments, the UK government also provides incentives to those who buy EVs and currently, purchasers can get a grant up to £2,500 (about RM14,000) on vehicles costing up to £35,000 to offset the cost. Additionally, EV owners can also get a grant of up to 75% (or maximum of £350) to pay for installing a charging point at their home.
The point here to note here is that EVs are not cheap at this time, so don't expect 'duty-free' to bring prices down to the levels of models sold by the Malaysian brands. Wherever they are sold, EVS have high pricetags and manufacturers hope that governments will provide incentives to offset the high cost of purchase and help accelerate increase in numbers sold. The technology is still expensive but if volumes can quickly rise, then economies of scale will kick in and production costs can start to drop, with retail prices also being reduced.
Anyway, back to the Kona Electric in Malaysia which was officially launched today (but deliveries will only be in 2022). The difference in the prices of the three variants are largely related to their battery pack capacities and equipment levels. The e-LIte and e-Plus share similar lithium-ion polymer battery packs which have a capacity of 39.2 kWh whereas the e-Max at the top of the range has a battery pack with a greater 64 kWh.
The different battery capacities have implications on range with the lower-capacity pack having a range of up to 305 kms while having more energy on board can take the e-Max up to 484 kms. Like fuel consumption, range figures depend on driving style and conditions. Faster speeds will draw more electricity faster as the motor needs more power. Regenerative braking helps to reclaim some wasted energy during braking which goes to the battery pack.
Besides range, the other thing that those planning to own an EV would want to know is the time it takes to recharge a battery pack. At this time, it is not as quick as refuelling petrol in a car though continuously advancing technology has been bringing the times down. But having to recharge will be something you need to get used to, just like recharging your phone every night.
In the case of the Kona Electric, the recharging time can take between 4.5 hours and 7.5 hours, depending on the type of charging outlet used. You can use the standard outlet at home but it will be slow (up to 31 hours) but if you have access to a high-powered DC fast-charging station, then the time to 'refuel' from 0% to 80% can be less than an hour. HSDM offers charging station installations for customers who have homes where a charging station can be installed.
There are differences in power output from the motors in the different variants. The e-Lite and e-Plus, with the 39.2 kWh packs, generate 136 ps/395 Nm to give a claimed 0 to 100 km/h time of 9.9 seconds and top speed of 155 km/h. Th e-Max has a more powerful motor generating 204 ps but also 395 Nm and this variant can go from standstill to 100 km/h in 7.9 seconds and on to a top speed of 167 km/h.
The nice thing about electric motors is that maximum torque is available from standstill so the car accelerates strongly off the line. However, deceleration characteristics are different as there is no conventional gearbox. To enhance braking, it is also possible to use the paddle on the steering wheel to slow down.
The other aspects of the Kona Electric are generally like the Kona with a petrol engine. But the Kona Electric also stands out with its EV-specific elements. The bumper, wheel and headlight designs are different and with no need for a traditional grille for cooling purposes, the front end is 'sealed'.
The interior has a similar horizontal layout as the other versions with new ambient lighting. The instrumentation reflects the EV-nature of the vehicle, with the tachometer space occupied by a meter showing the battery charge and power levels. There's also a gauge to let the driver know how much range is left with the energy in the battery pack.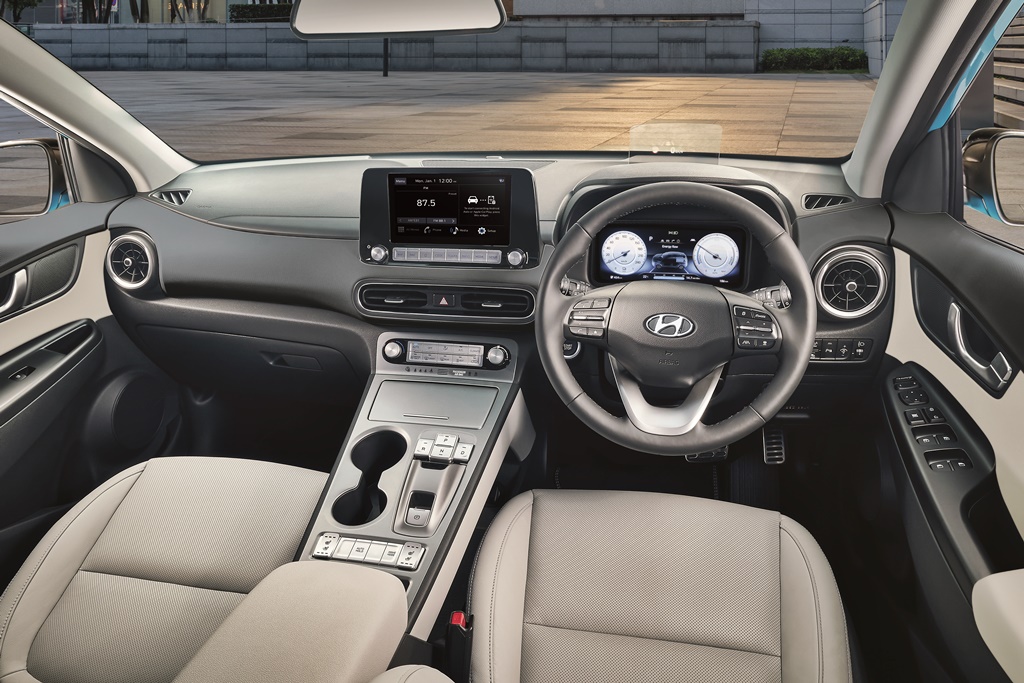 For the money asked, it's only to be expected that HSDM will provide a comprehensive safety features as standard. The e-Lite has a few less systems (hence the lower prices) while the e-Plus and e-Max are similar. Hyundai's active safety systems are packaged as the Smartsense suite which helps the driver to avoid accidents or reduce the severity when accidents (mainly collisions) do happen.
Besides a 2-year/50,000-km warranty on the vehicle, there is also a separate warranty of 8 years/160,000 kms for the battery pack. This is to give owners peace of mind as the battery packs are expensive – much more expensive than those small black ones in the engine bay of your car. HSDM also offers optional warranty extension for another RM10,000. This will extend coverage to 5 years or a maximum of 100,000 kms and they even include free service maintenance for 3 years or a maximum of 50,000 kms.
Older Hyundai models can now be covered under HSDM's Extended Warranty programme