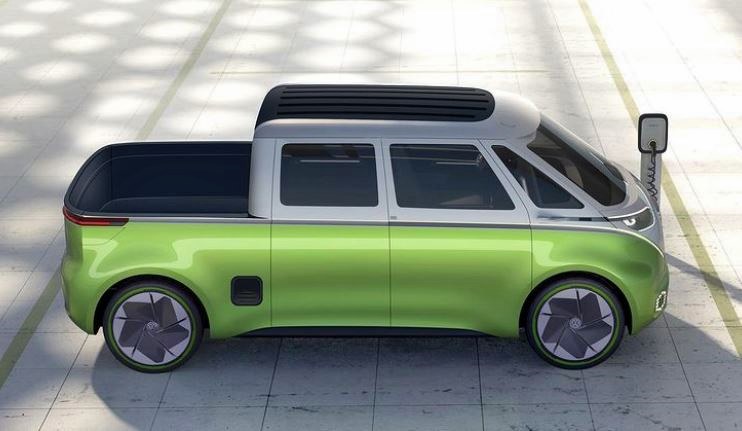 Developing new car designs is a challenge as the designers have to anticipate trends and look ahead to market needs. They may have new ideas and features, but how will car-buyers respond? To get an idea of how people feel, concept cars are built and displayed to show proposed designs so feedback can be collected. From what they learn, they can know what appeals and what doesn't and create a winner with the next new model.
These days, it's not necessary to spend money making a concept model as digital renderings can provide very realistic representations. Furthermore, it's not even necessary to display the cars in physical form (though it is still done at motorshows to draw crowds). There is now social media – Facebook, Instagram, Twitter – where millions of consumers can be reached and their opinions collected.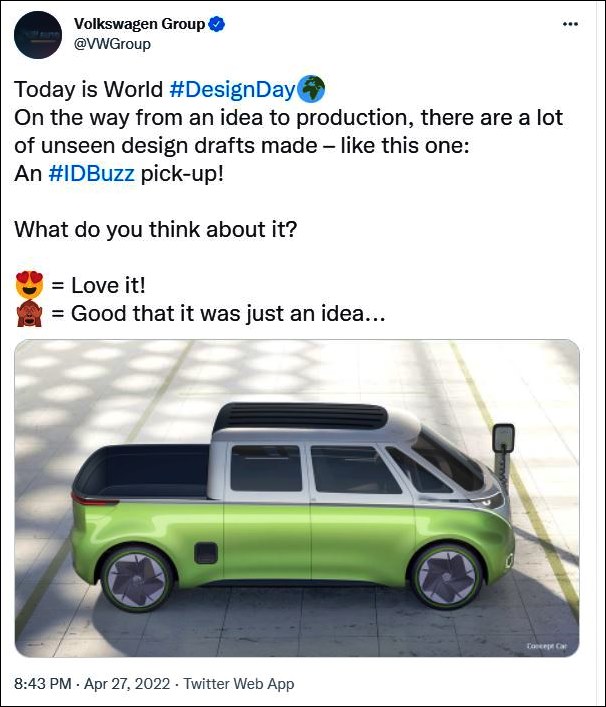 Recently, during World Design Day, Volkswagen Group Design boss Klaus Zyciora posted just one image of an idea on his Instagram page (and also the Volkswagen Group's) and wrote: "On the way from an idea to production, there are a lot of unseen design drafts made – like this one: An #IDBuzz pick-up! What do you think about it?". His post immediately went global and his team must still be going through all the comments posted.
The pick-up derivative of the just-launched ID. Buzz, the 21st century electric successor to the iconic Transporter/Kombi, is just a proposal. The design is not based on the production ID. Buzz but draws more on the original concept of the model that was first shown in 2017.
It would undoubtedly sit on the Volkswagen Group's MEB platform for electric vehicles which has been developed to accept many bodystyles. In fact, even before the ID. Buzz goes on sale in Europe later this year, the carmaker has said that work is being done on a 'California Camper' version (shown below) as well as an autonomous variant for ride-sharing operators. Both are expected to enter the market in 2025.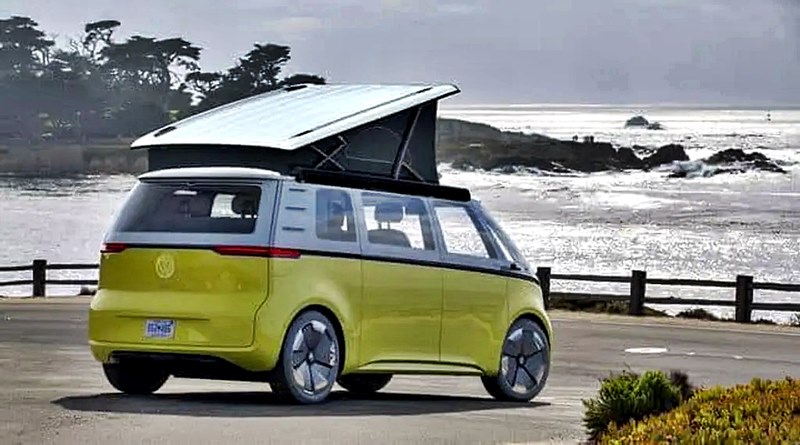 Volkswagen already has a new generation of the Amarok pick-up truck on the way, with a battery-electric version likely to appear in the second half of the decade. The Amarok is a workhorse vehicle and Volkswagen may see some potential in the lifestyle segment where it can offer this ID. Buzz pick-up.
Clearly, it is not being conceived as a workhorse and would be aimed at customers who want to take along their activity gear like bikes or surfboards, just like the original Transporter (except the surfboards went on the roof).
Many of the styling elements would be just ideas for now so it's hard to say how the final product could look like but the proportions of the 4-door cabin and short rear deck will probably be adopted. Below the doors appears to be integrated side-steps which could also make it to production as they suit the overall design well.
The idea of a pick-up variant of a van is not new to Volkswagen as previous Transporter generations did have such a variant. Like the MEB platform, the original platform for the Beetle was also versatile enough for different bodystyles. One of them, known as the 'Doppelkabine', may eventually be regarded as the grandfather of the ID. Buzz pick-up if it does make it to the showrooms in future.
If you would like Volkswagen 's design head to know what you think about the pick-up concept, click here to post your comments on his Instagram page.