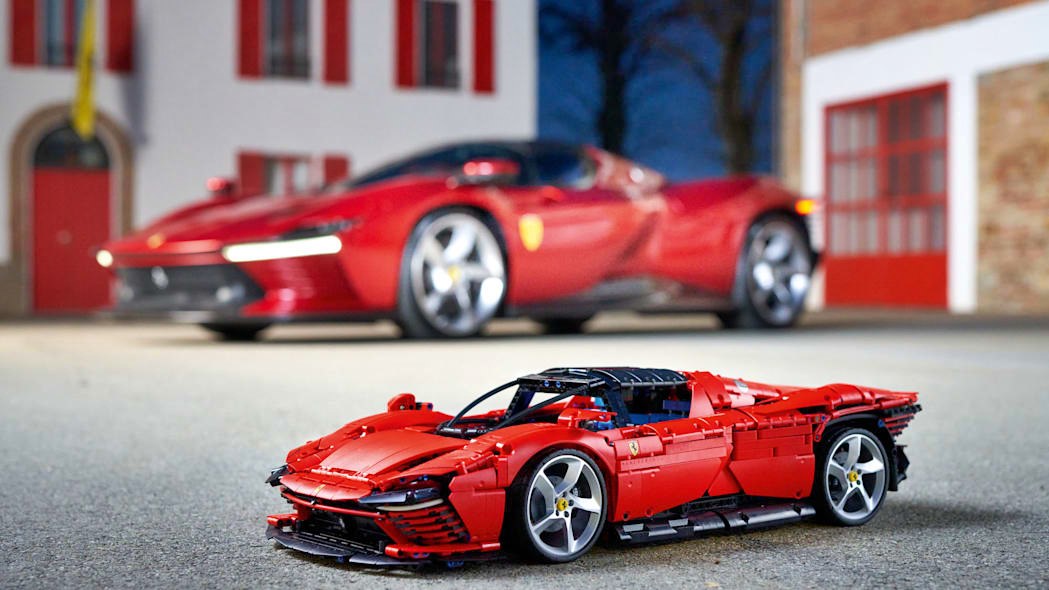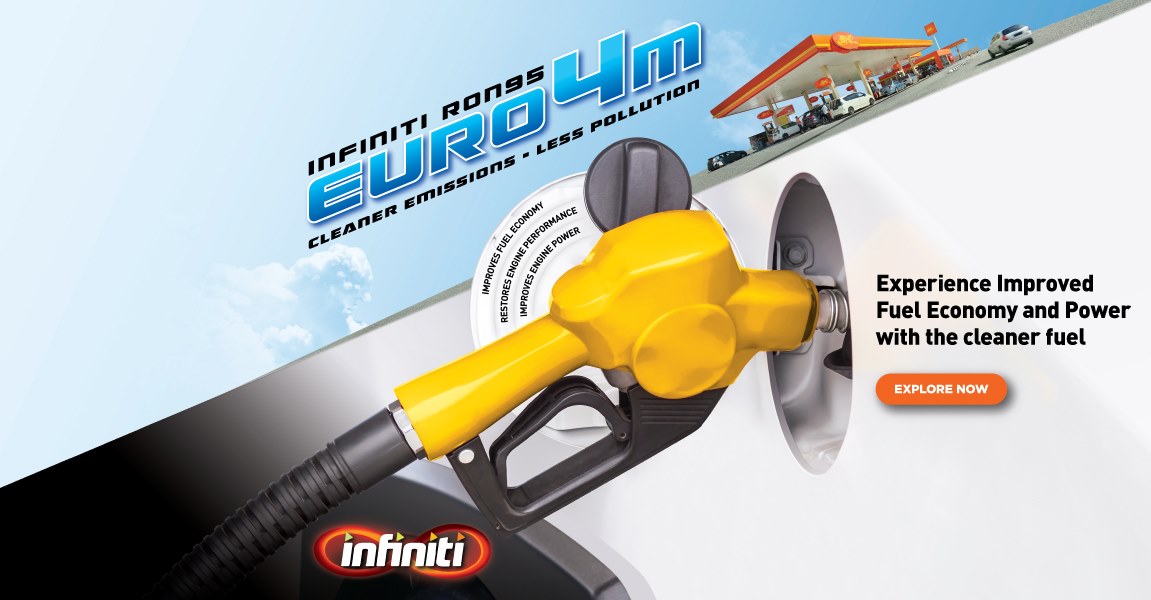 Ferrari's sportscars are exclusive and some are more exclusive than others, being produced in limited numbers. The Daytona SP3 unveiled in November last year is one of the more exclusive models, with only 599 units to be built for sale.
The Daytona SP3 has a design that is inspired by 1960s racing cars like the ones that finished 1-2-3 at the 1967 Daytona 24 Hours. The cars were powered by a mid-mounted naturally aspirated 6.5-litre V12 that could develop up to 829 bhp.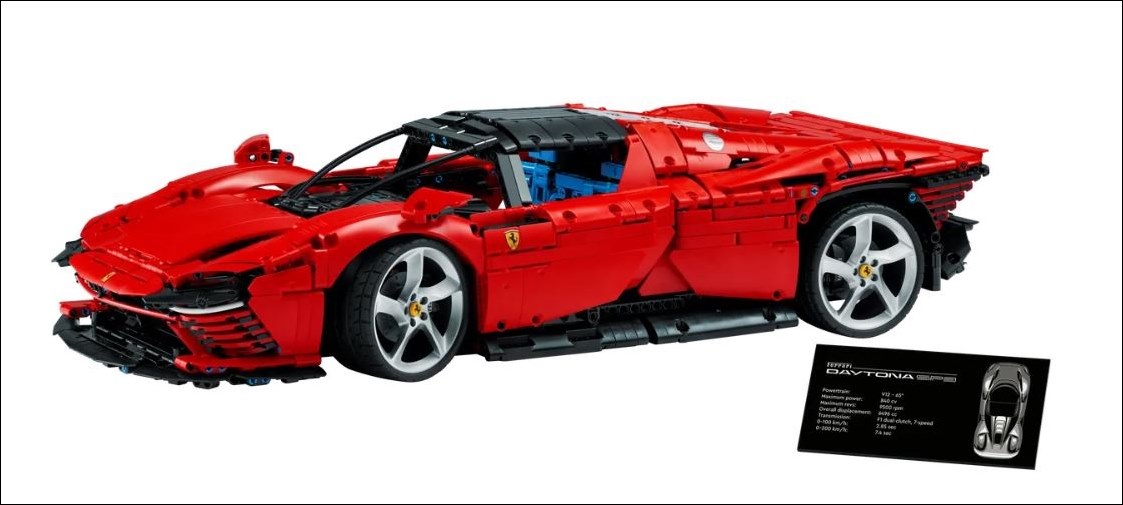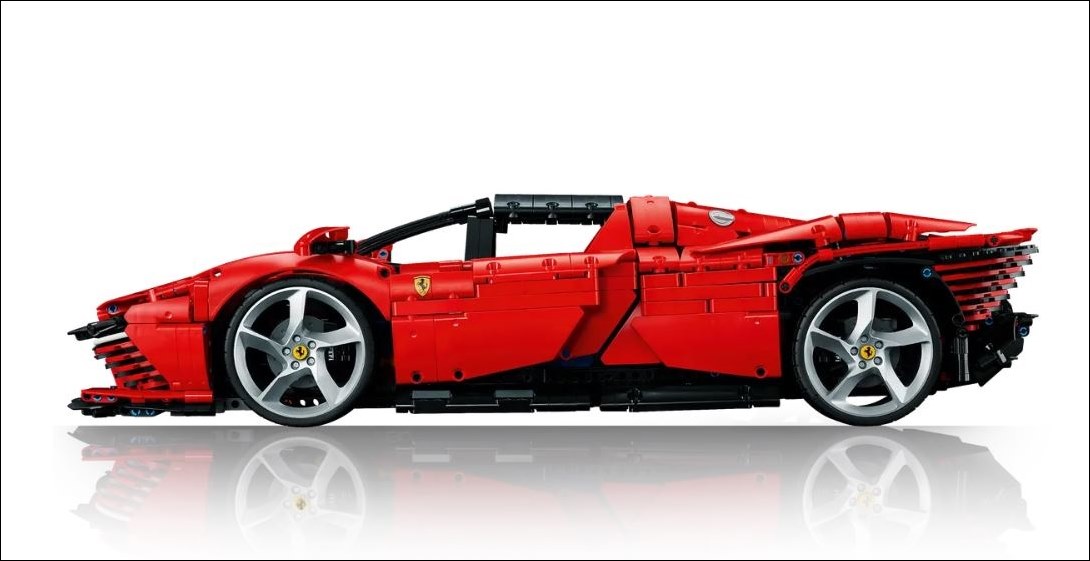 Each SP3 costs US$2.25 million (about RM9.85 million) so they will be only for the ultra rich, pf which many are already Ferrari customers. However, you can still have a SP3 in your home for very much less money. In fact, your outlay will be just US$399.99 (about RM1.750) and you won't need an AP either.
The SP3 is from Lego Technic, which has released a 3,778-piece kit that assembles into a 1/8 scale model of the supercar. This makes it 59 cm long, 25 cm wide and 14 cm tall and this rather large size has allowed for exceptional detail.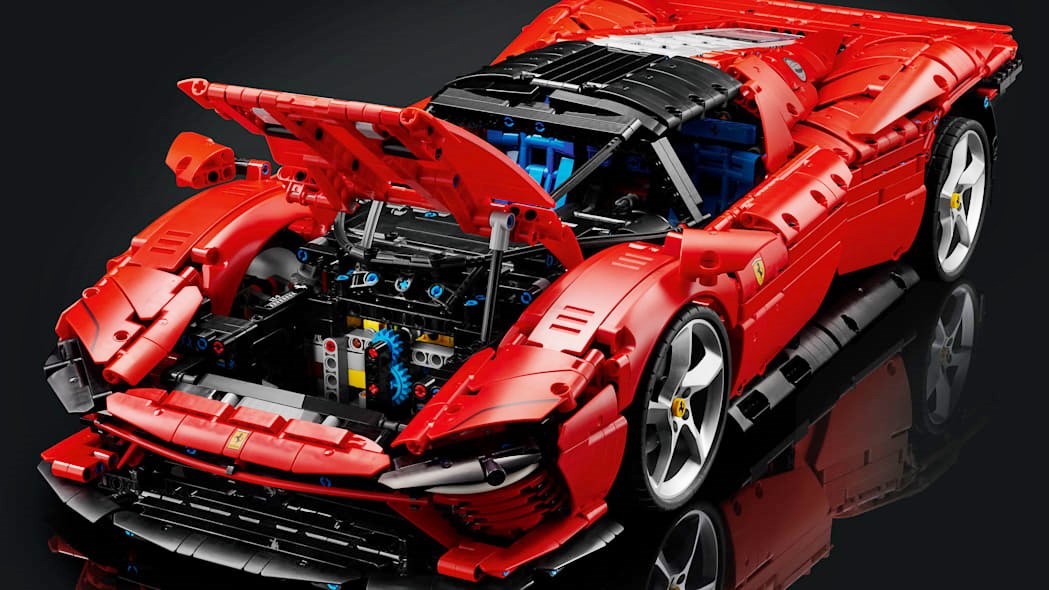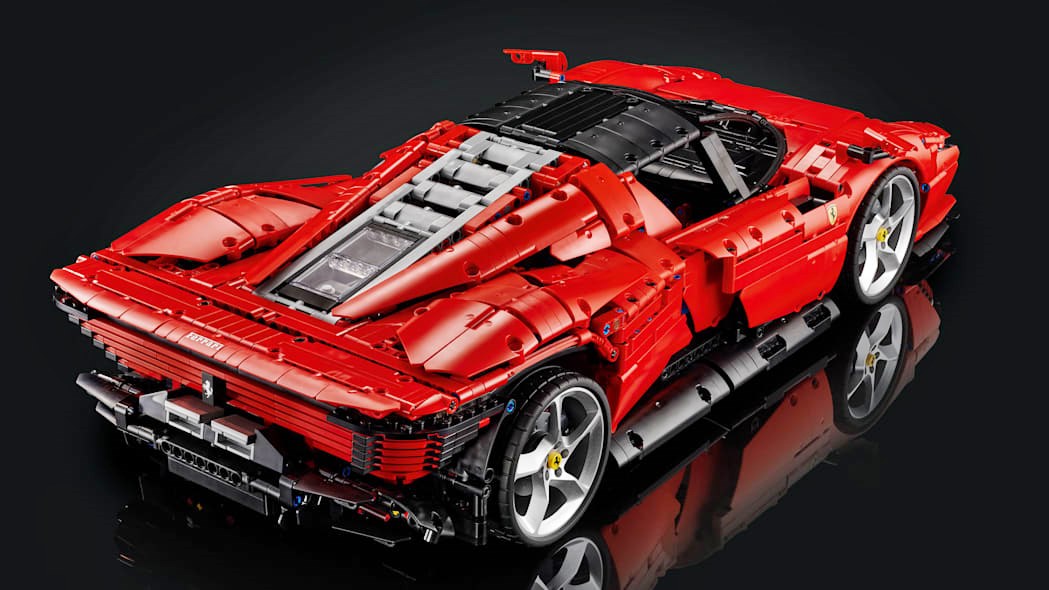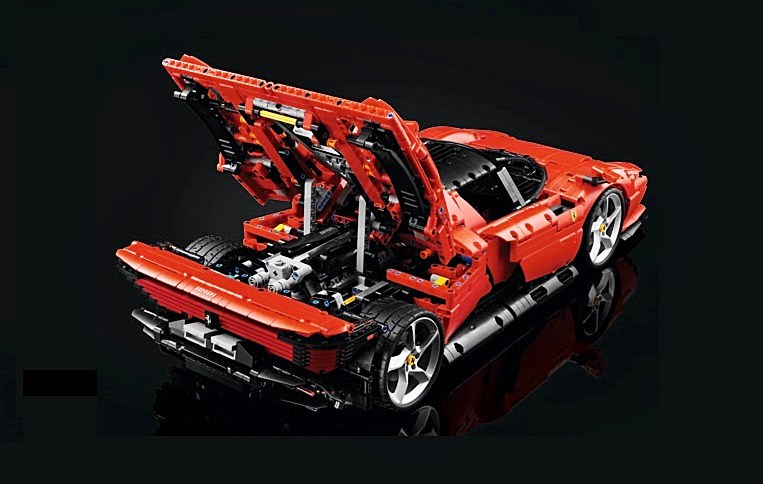 The attention-grabber will be the mid-mounted V12 engine (which has a displacement of 6.5 litres in the real car) with pistons that move, and is coupled to the 8-speed sequential transmission. Other features in the cockpit include a detailed steering wheel with shifter paddles, removable roof, opening butterfly doors and detailed shock absorbers. Under the bonnet is a unique serial number which unlocks special online content.
While the Daytona SP3 is part of Ferrari's Iconia series, LEGO Technic's model is from the brand's Ultimate Car Concept series. It is the fourth addition to this series of supercar builds. Made for display, it comes with a decorated display plate as well. There's also a coffee-table booklet with insights into the collaboration between the LEGO designers and Ferrari.
The Daytona SP3 will be available for ordering from LEGO's global website and stores worldwide from June 1, 2022.