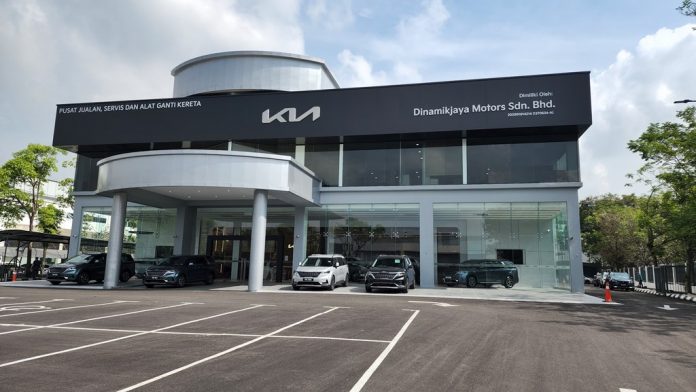 Dinamikjaya Motors Sdn Bhd, the new sole distributor for the Kia brand in Malaysia, is picking up speed now that the locally-assembled Kia Carnival has started rolling out of the Inokom plant in Kedah.
The company has officially opened its first flagship 3S Centre in the Temasya Industrial Park at Glenmarie, Shah Alam, Selangor. It provides the full range of services, ie sales, service and sale of spare parts, at one location for the convenience of customers and owners.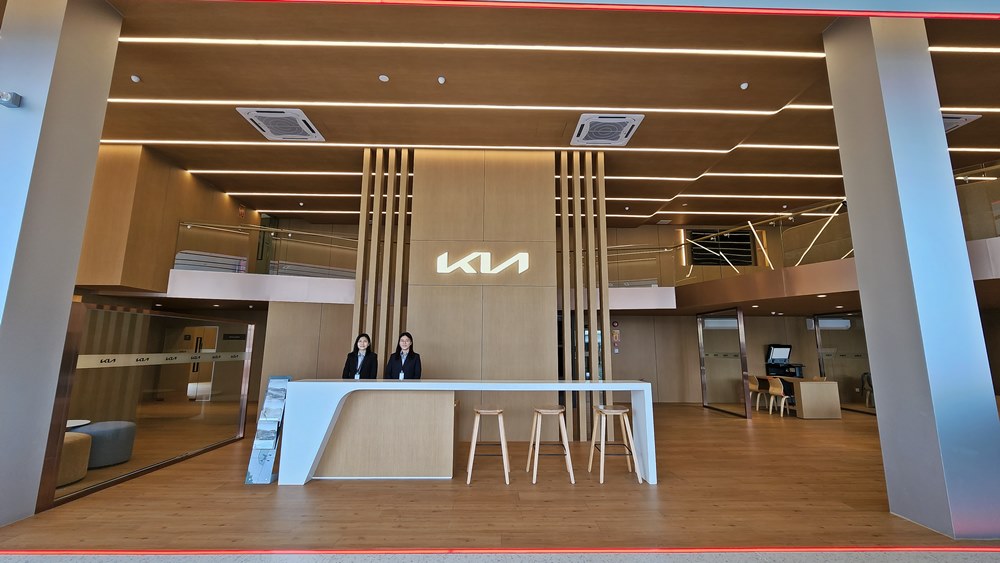 The flagship outlet features Kia's new brand identity which was introduced last year as part of its brand transformation to a new image. The new brand identity aims to shift the customers' mindset and provide them with a meaningful experience with Kia. Dinamikjaya Motors, like the other subsidiaries in the Bermaz Automotive Group, is committed in providing the best ownership experience to customers.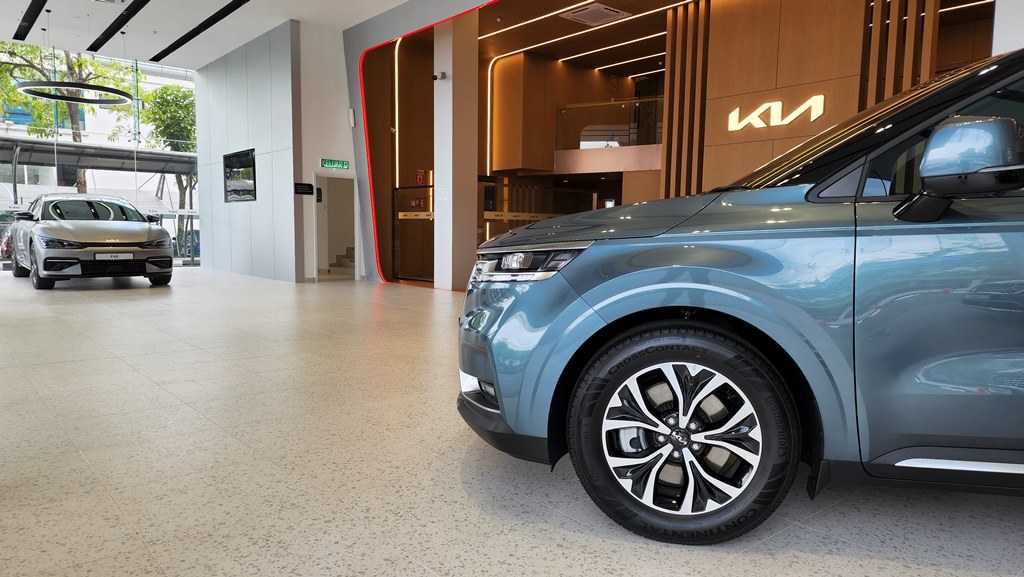 Kia Store concept
Adopting the Kia Store concept, the spaces in the showroom are separated by red loop across the store that connects the display area and customer area. The wood tone radiates an earthy coziness with a minimalistic and natural sensibility that gives the customer a warm space. The point of this space initiates a whole new customer experience in the journey of purchasing a car.
With a built-up area of 39,240 sq ft, the showroom can display up to 4 vehicles. In the display zone, an achromatic colour theme infuses a futuristic tone on the metallic surfaces and reflections, offering tranquillity that ensures the display vehicles receive undivided attention.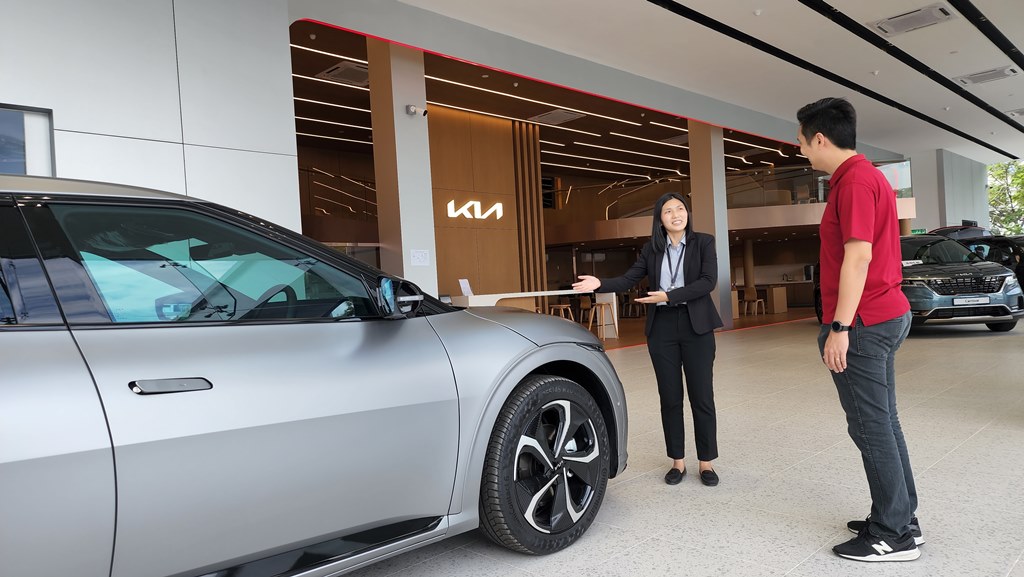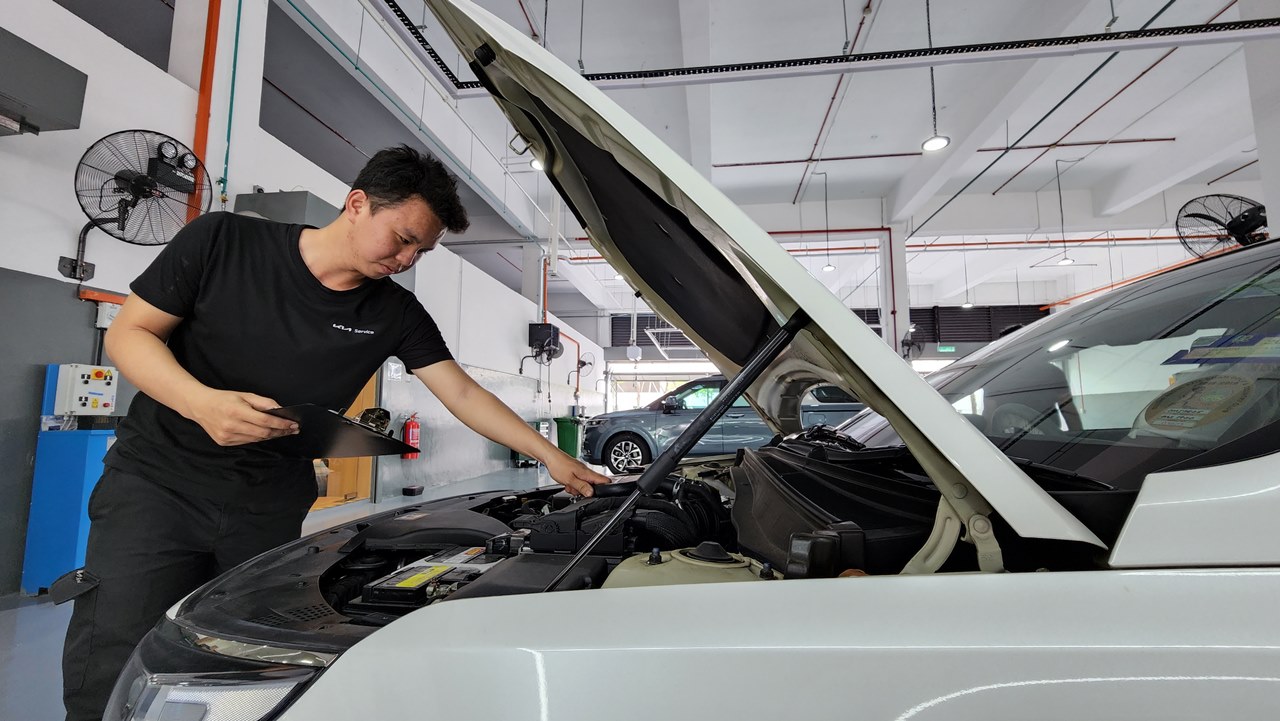 Aftersales support
The service centre with state-of-the-art facilities has 20 bays and a team of trained and skilled technicians to look after Kia vehicles, including the fully electric EV6. It is equipped with the latest manufacturer's diagnostic system equipment and maintenance tools. Customers who wait can use the comfortable waiting lounge which has refreshments and a working space (with complimentary wifi).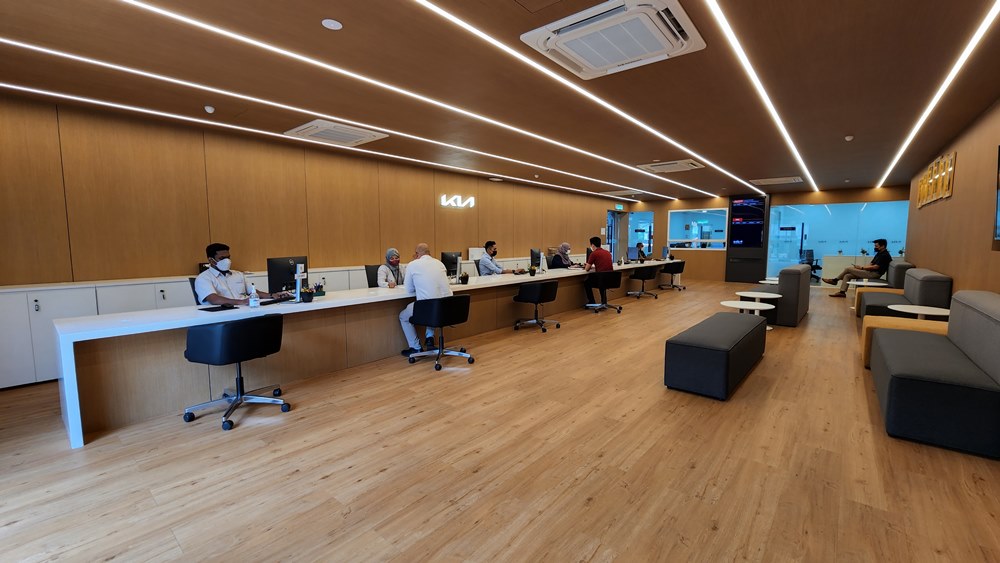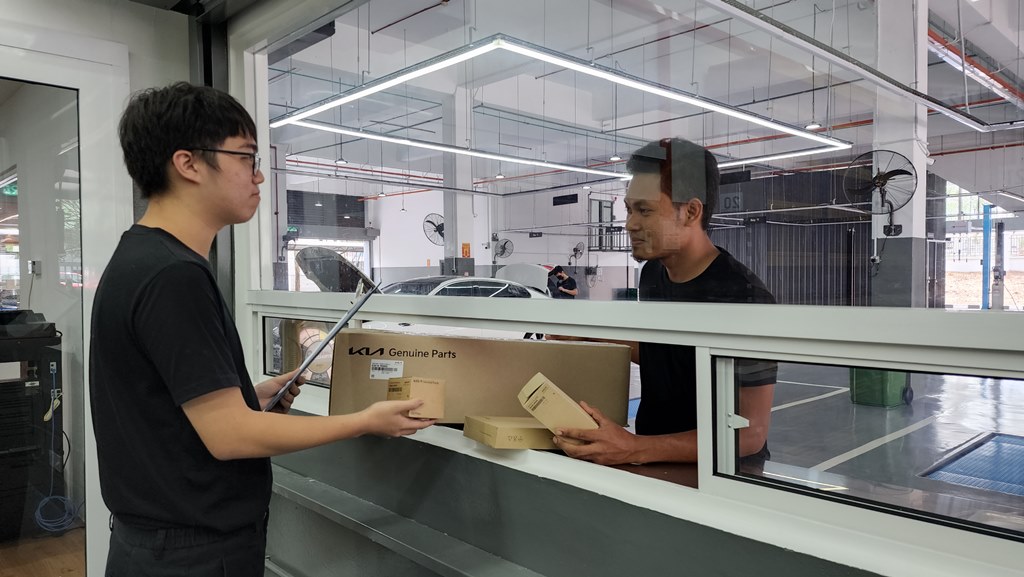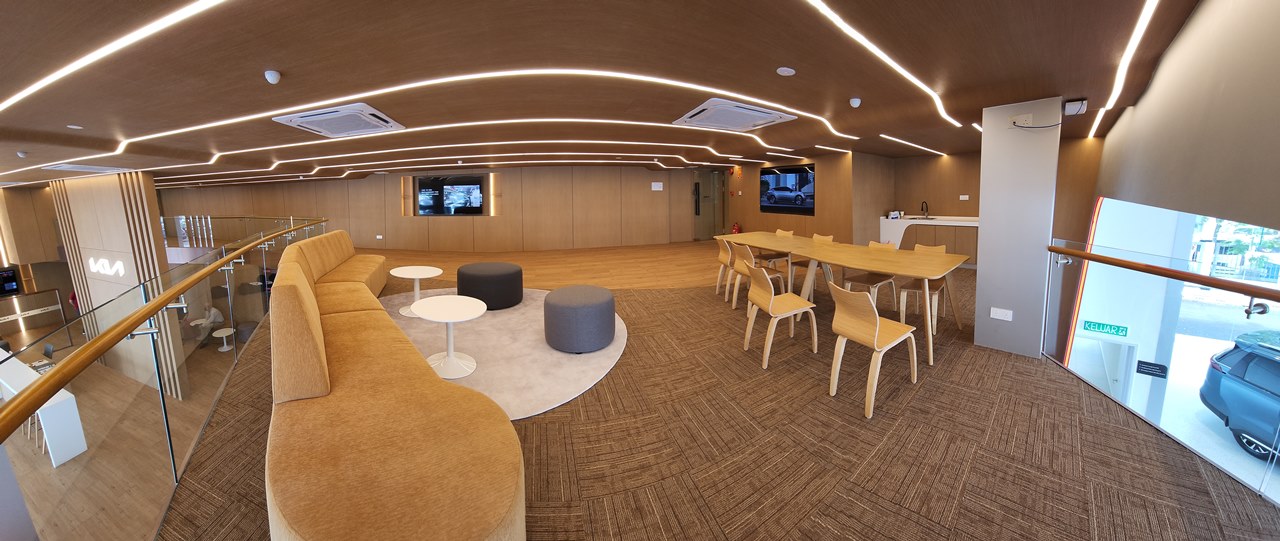 The showroom is open seven days a week while the service centre operates from Mondays to Saturdays. Kia owners who have vehicle problems or an accident can obtain support from the 24/7 roadside assistance service by calling 1800-22-2228.
As the new distributor, Dinamikjaya Motors would like to establish contact with all Kia owners in Malaysia. If you are a Kia owner, you should provide them with your contact details so that they can keep you informed of any technical updates, recall notifications or other matters related to your ownership of a Kia vehicle. Click here to obtain a form to submit your details which will be kept and protected in accordance with the law of the Personal Data Protection Act (PDPA) of Malaysia.
Kia Malaysia reveals 5-year plan with 61% of local production to be exported