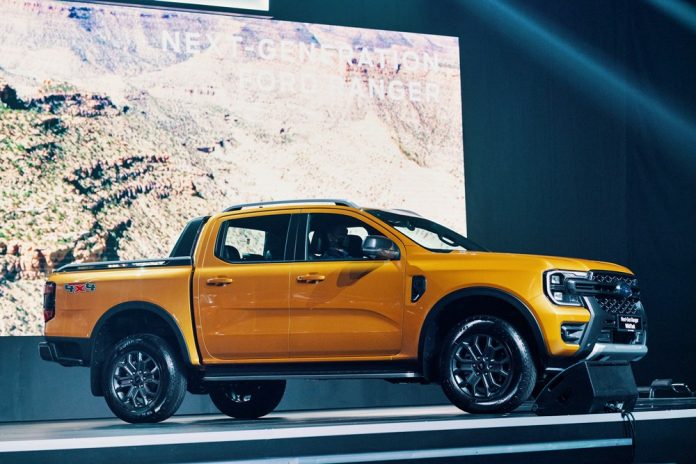 Different people will buy a pick-up truck for different reasons but some basic expectations will be good performance, refinement and economical operation. With the next-gen Ford Ranger, these expectations are met in the best way with powertrains for work, family and play.
Two 4-cylinder 2-litre turbodiesel engines are available with the next-gen Ranger – the Single-Turbo and the Bi-Turbo, both well proven and updated as well as compatible with biodiesel.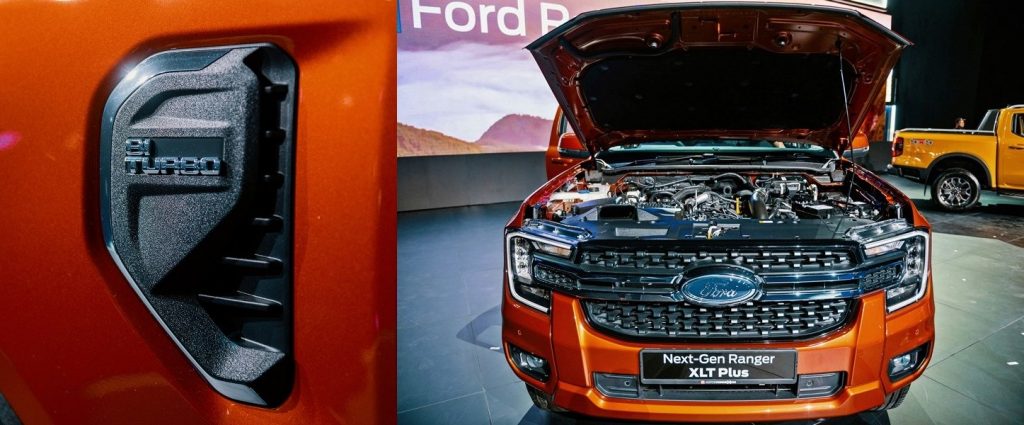 The Bi-Turbo engine has a clever bypass system that determines the optimum operating mode. Depending on the conditions, the turbochargers can operate in series (at lower engine speeds for enhanced torque and responsiveness) or the smaller turbocharger can be bypassed to allow the larger turbocharger to push more air into the combustion chambers.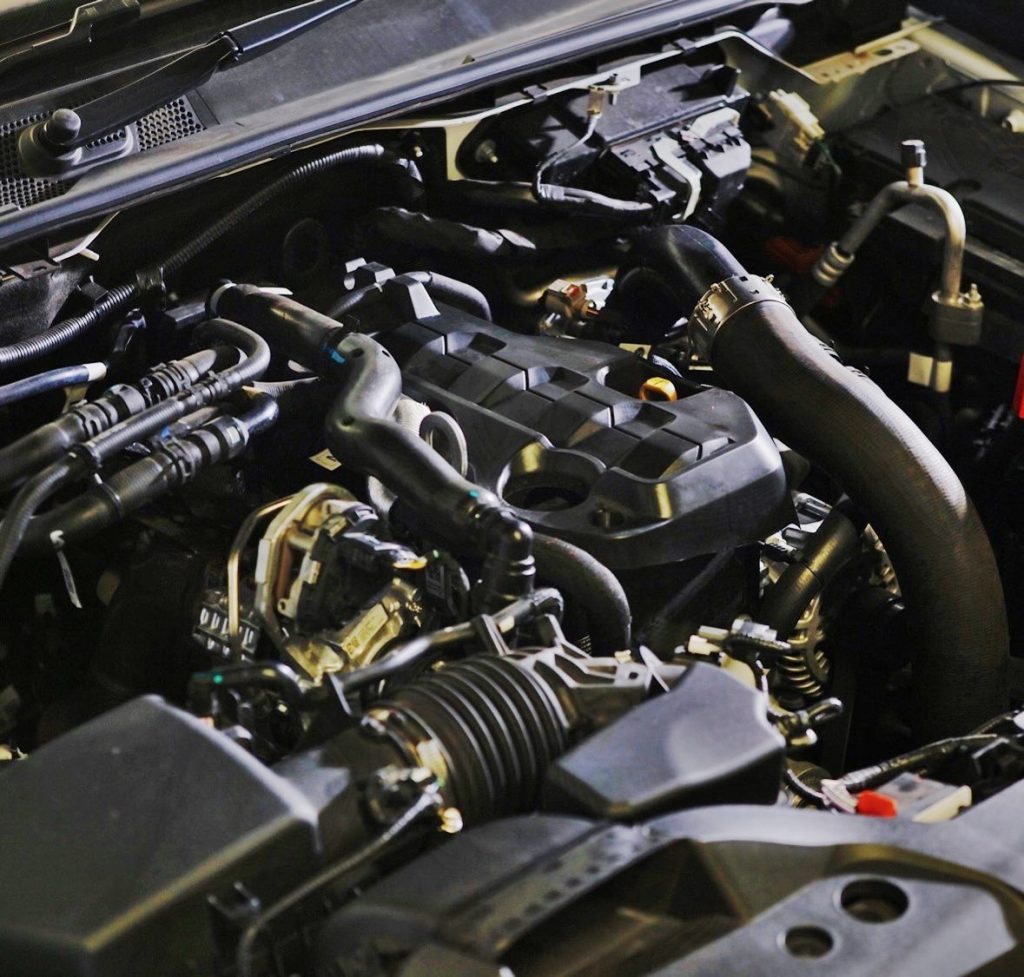 The Single Turbo offers 170 ps at 3,500 rpm, with 405 Nm of torque available between from 1,750 and 2,500 rpm. With the more powerful Bi-Turbo, there's up to 210 ps of power at 3,750 rpm and an impressive 500 Nm of torque generated between 1,750 and 2,000 rpm.
Two 4-wheel drive systems
To get all that power to the ground, the next-gen Ranger comes with a choice of two types of 4-wheel drive systems. There's a conventional 'part-time' system with a 2-speed electronic shift-on-the-fly transfer case offering 2H, 4H and 4L modes. Also available is an on-demand 4-wheel drive system (2H, 4A, 4H, and 4L) which allows the truck to be driven in 4-wheel drive on high-traction surfaces like highways via its 4A (automatic) mode. The system intelligently distributes power between the front and rear axles for optimum performance in all on-road conditions.
For additional stability in slippery or rough terrain, the next-gen Ranger continues to be offered with rear differential lock (Ranger WildTrak and XLT Plus). This lock creates a connection between the left and right rear wheels so they rotate at the same speed, helping to get out of a difficult situation off-road. Activation of the rear differential lock is easily done on the SYNC screen in the cabin.
Selectable Drive Modes
Making greater use of the computing power on board the next-gen Ranger, there are up to 6 drive modes (depending on the variant) which can make driving over difficult terrain easier. For example, the Slippery mode is for on-road surfaces while the Mud/Ruts and Sand mode is for use off-road.
As in the Ranger Raptor before, the drive modes alter various operating parameters to optimise performance in specific conditions. These cover gearchanges, throttle response, traction and stability controls and the brake system.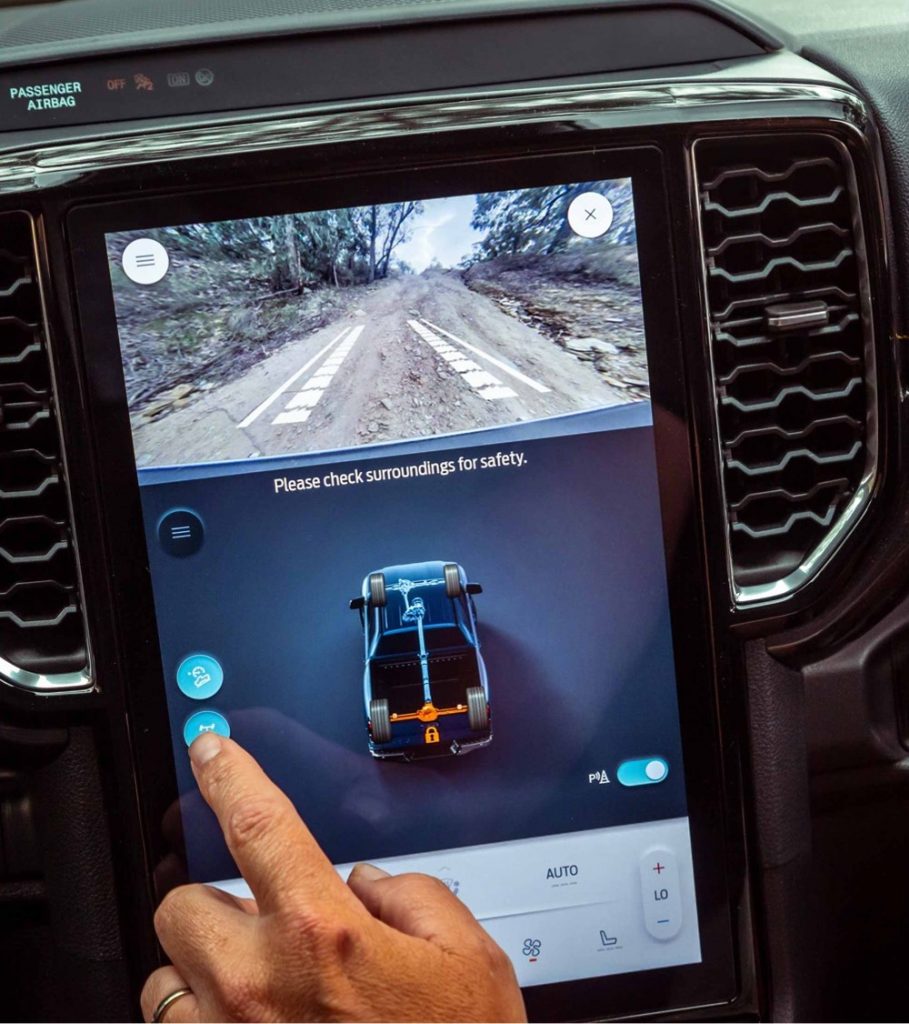 In addition to the selectable drive modes, the next-gen Ranger has a special off-road screen on the SYNC4A infotainment system. At the press of a button, the display appears and driveline and diff lock settings, steering angle, vehicle pitch and roll angles, as well as a front camera view with predictive overlay guidelines. With such information, the driver can travel more confidently over challenging terrain.
Tough and protected
Going off-road can be punishing for any vehicle with all sorts of obstacles and hazards. This has been kept in mind by the engineers who have designed various protective underbody shields for the next-gen Ranger. These shields protect the steering, sump, transmission and transfer case – critical components that cannot be damaged.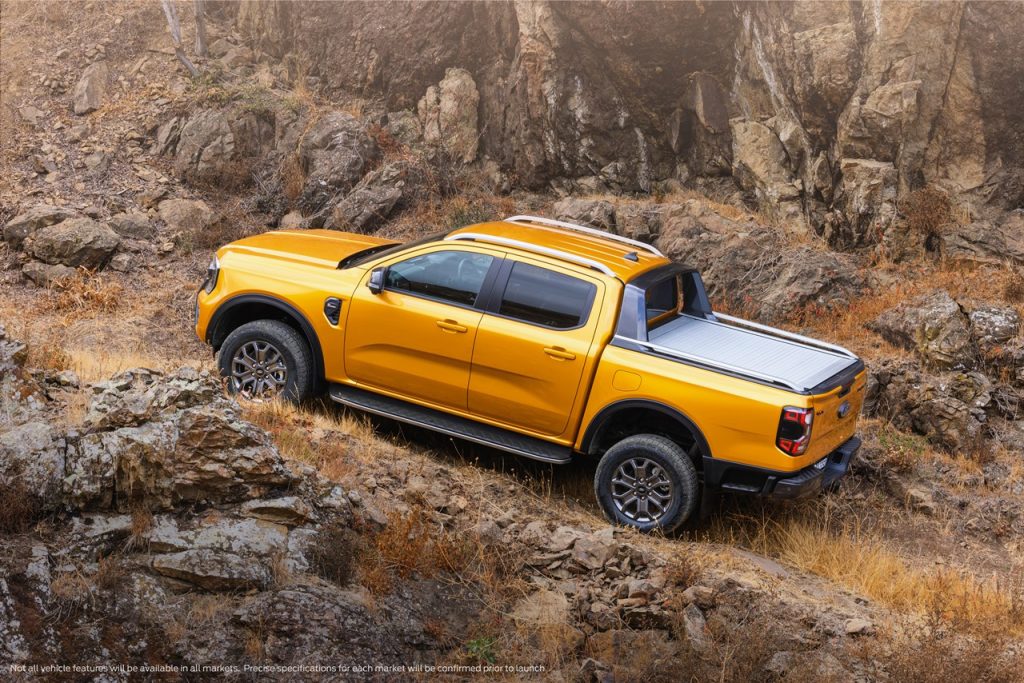 The shields are made from pressed and folded laser-cut steel. The mounting bolts are recessed so they won't get damaged but can still be easily removed at the service centre. Because the shields are bolted directly to the chassis, they also to the structural integrity of the vehicle.
Small changes, big benefits
Although virtually similar in overall size as the previous Ranger, the next-gen Ranger has 50 mm increases in the tracks and wheelbase. These may seem like small changes but they improve stability on as well as off the road.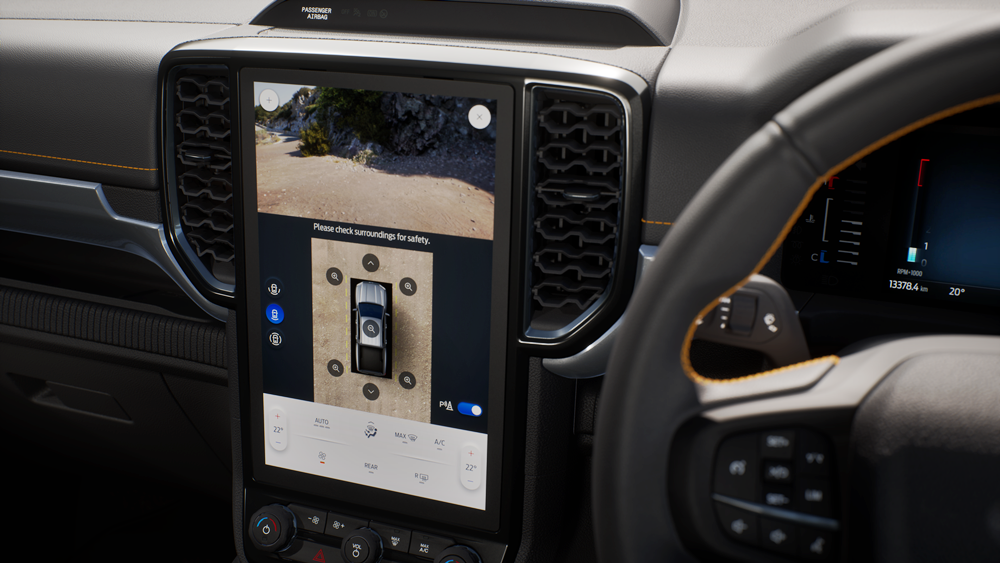 Drivers will find that they can take on steep slopes more easily with the improved front approach angle increased to 30 degrees (from 28.5 degrees) in the, Likewise, the rear departure angle has also increased by 2 degrees to 23 degrees.
For those worried about climate change bringing more floods, owning the next-gen Ranger could be one way of preparing for such conditions. With a maximum water wading depth of 800 mm (travelling at 7 km/h), the next-gen Ranger will be able to get across many flooded areas easily.
Taking more load
Widening the track also allows the designers to widen the cargo bed and offer a more versatile load space. The rear dampers were also moved outboard of the springs which makes for a more controlled ride whether the vehicle is carrying a lot or empty. Depending on the variant and market, the payload capacity is up to 1,000 kgs (1 tonne).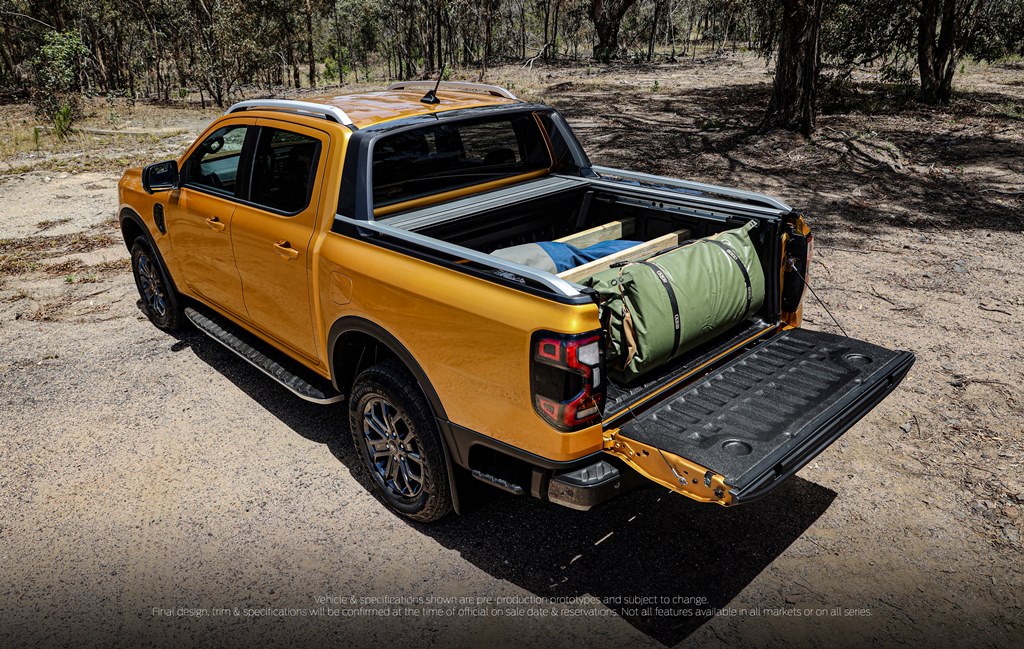 If more stowage space is needed, the next-gen Ranger's roof can also take up loads of up to 350 kgs static and 85 kgs dynamic. Ford dealers have a range of versatile cargo management solutions to meet different customer needs. These range from adjustable cleats on each side to tray-mounted tie-downs and styled box rails. There are also tailgate clamp pockets and box capping with 6 structural mounting points for after-market accessories.
See the Next-Gen Ranger in East Malaysia
The next-gen Ranger will be in showrooms in coming months but before it has its official showroom launch, it will be on display in East Malaysia. Sime Darby Auto ConneXion (SDAC) will hold previews at Vivacity Megamall in Kuching, on September 7 – 11, and at Suria Sabah Shopping Centre in Kota Kinabalu on October 5 – 9, 2022.
These events will enable you to learn more about the next-gen Ranger (and also book one). If you would like to attend either of these two events, sign up here for an exclusive invitation. Alternatively, you can visit www.sdacford.com.my for more information about the next-gen Ranger, or follow the Ford Malaysia Facebook, Instagram, Twitter and YouTube channels.