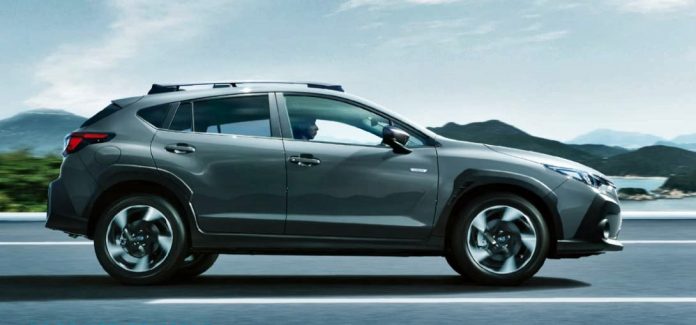 When the Subaru XV (as Malaysians knew it) was introduced 10 years ago, it was also known as the Crosstrek in North America. Perhaps there was some other model in that market that also had a similar badge or Subaru wanted a more 'substantial' name for its biggest market.
For the third generation revealed recently, it has decided to use only Crosstrek globally which will begin sales in Japan in early 2023. Apart from simplifying communications, that should also save Subaru some money on making a separate set of badges!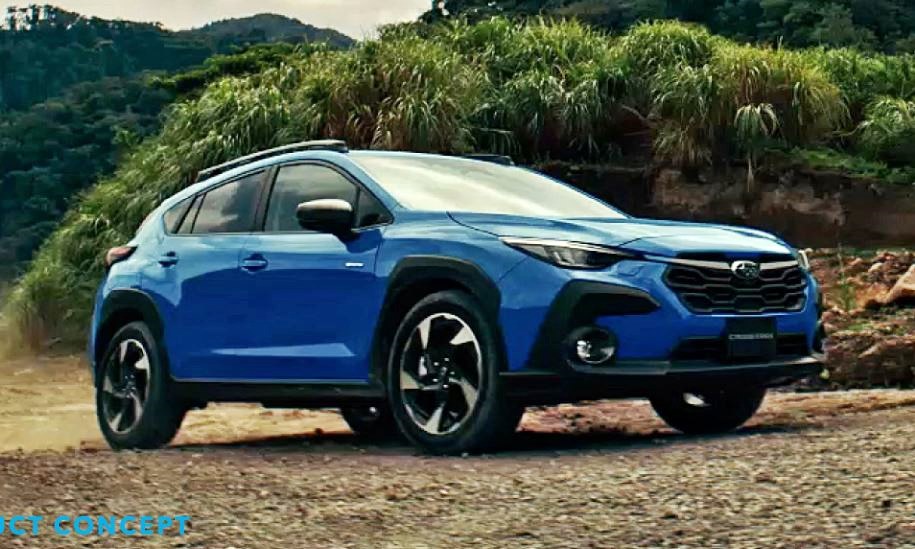 Like the previous generation, the overall appearance has an evolved design that originated from the first generation. The size is fairly similar but the structural aspects are new and use the Subaru Global Platform (SGP) which has provided the architecture for all Subaru models since 2016, starting with the 5th generation Impreza.
The SGP is noted for its structural rigidity and low centre of gravity contribute to handling stability and ride comfort, both of which have been improved. Full-inner-frame construction – used in models such as the Levorg and WRX S4 – has been adopted as well as expanded applications of structural adhesives, greater rigidity in suspension connections, and other refinements.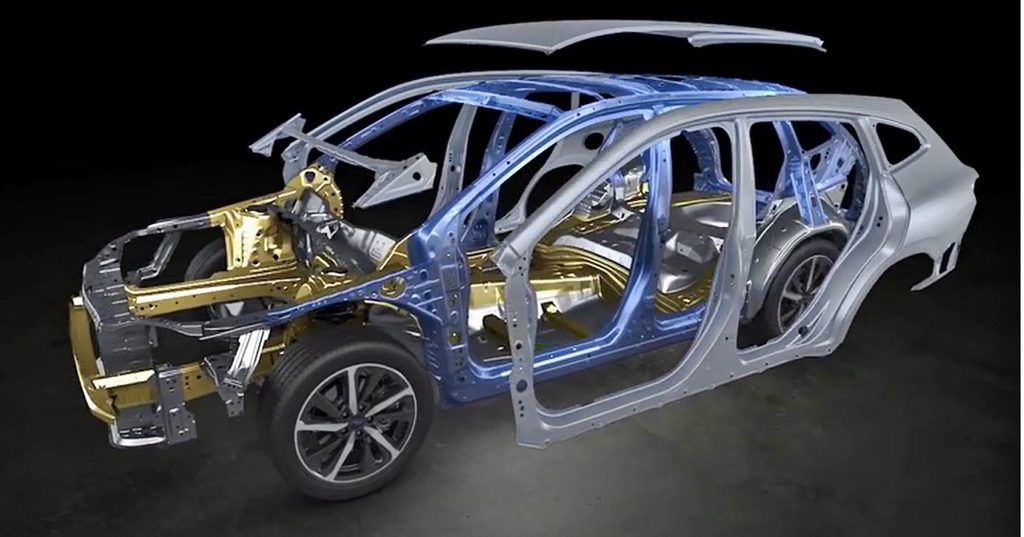 Normally, a vehicle body is constructed by assembling the upper body and underbody separately and then joining them together. The new full-inner-frame body design for the Crosstrek, however, entails sturdy assembly of the entire frame first, followed by welding on of outer panels, which increases body rigidity while reducing weight.
By achieving a highly rigid body that minimizes minor deformations and flexing, it is possible to get the best performance out of the suspension and engine mounts. This boosts vehicle handling while also improving absorption of vibrations caused by the road surface, achieving a high-quality, flat and smooth, all-around pleasant driving experience.
To mitigate harm during front-end collisions, the Crosstrek's bumper beam has been enlarged so that it extends outside of the vehicle, and a collision sub-frame has been added to further absorb impacts. In a collision with another car, crash compatibility improvements not only protect occupants of the Crosstrek but also occupants of the other vehicle. Furthermore, just like in the Outback, new mobile progressive deformable barrier testing has been implemented to assess crash compatibility in head-on collisions.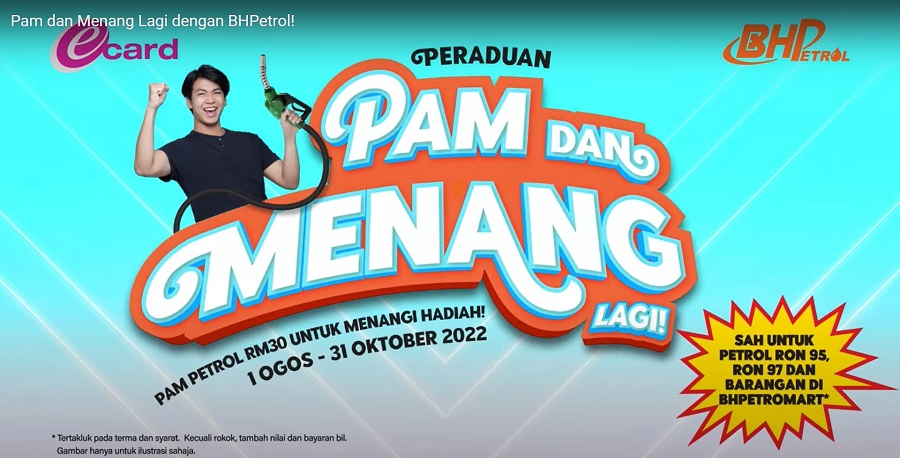 This new model uses dual-pinion electric power steering which has almost no lag in response, while electric brake booster provides stronger boosting that improves pre-collision braking response. This, in turn, enhances responsiveness in dangerous situations, such as when bicycles dart out into the road.
Besides improved passive safety, the new Crosstrek also gets better active safety systems, with a wide-angle mono camera added to the latest generation EyeSight system (for the first time in the JDM Subaru model). This new mono camera enables recognition of motorcycles and pedestrians at an even wider angle than the new stereo camera when traveling at low speeds. It is therefore able to initiate pre-collision braking in an even wider range of situations and provides the best EyeSight performance ever.
The new stereo camera has approximately double the angle of view compared with previous camera. Furthermore, image recognition software and control software have been improved to enable recognition of objects at wider angles and farther distances, and the switch to windscreen-mounted installation and addition of a lens hood prevent accidental contact with the camera lens.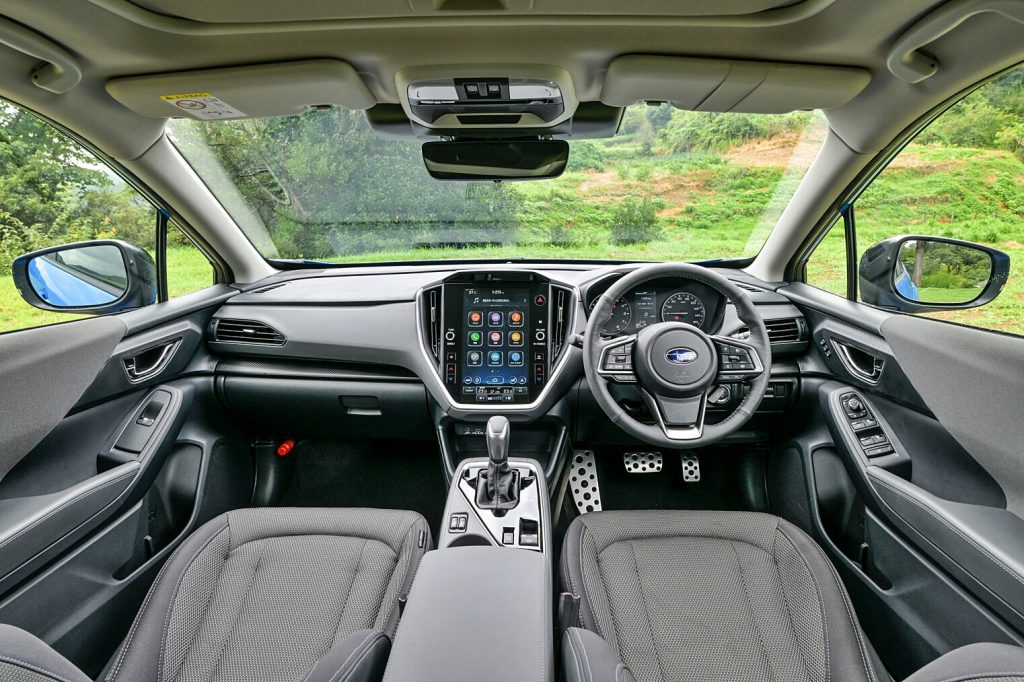 With a similar size as before, the interior of the new Crosstrek remains as roomy with seating for five, and plenty of cargo space with a large rear opening. As with other SUVs, the floor length can be extended by folding the divided rear backrests, which also increases the available volume.
The front seats have an innovative design that supports and aligns the pelvis, preventing vehicle swaying motions from being transferred to the head. This design makes for a more comfortable ride by reducing rolling motions during steering actions as well as swaying caused by uneven road surfaces.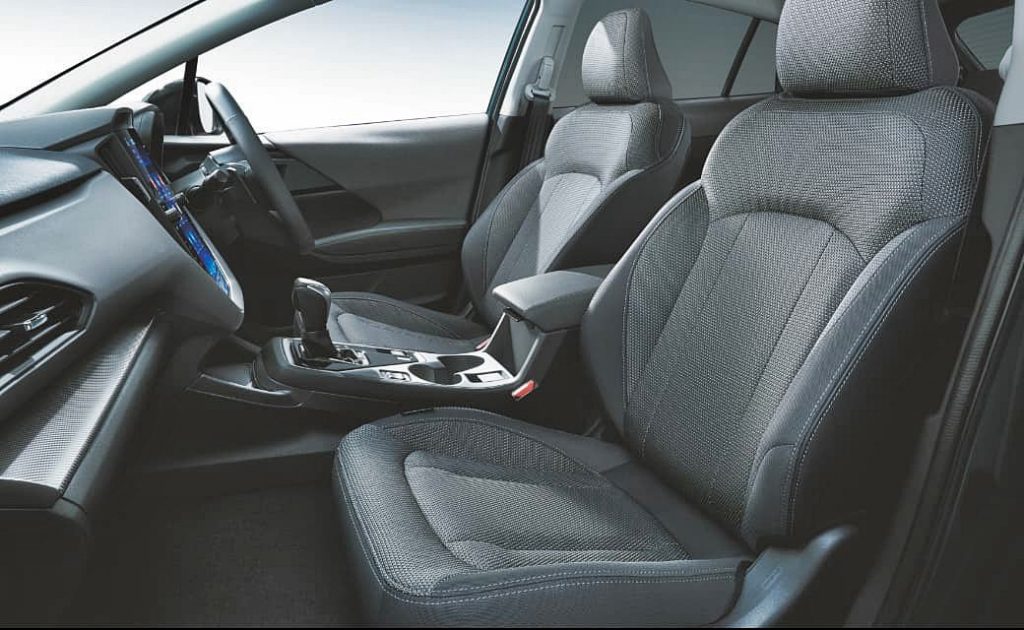 The seat mounting structure has also been changed from the standard type in which a bracket is used between the seat and vehicle body, to one where the seat rails are attached directly to the body. This new approach increases mounting-connection stiffness and improves vibration damping while reducing seat sway, thereby enhancing comfort.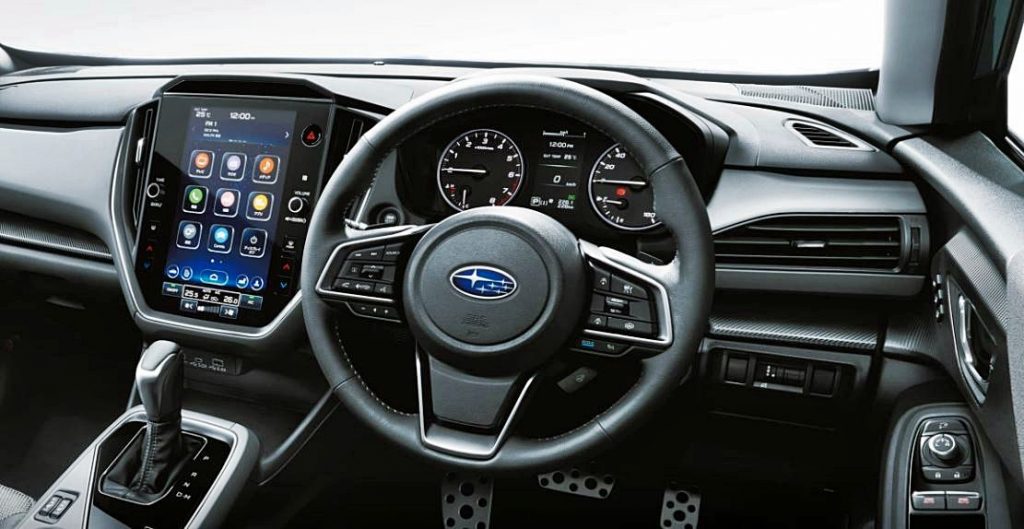 Designed using a multi-material, multi-layered structure, the redesigned instrument panel brings out the unique characteristics of each material's texture for a more expressive dashboard appearance. The 11.6-inch centre information display (replacing the dual screen layout) has a its large monitor size for ease of use as well viewing. It also incorporates a Digital Multi-View Monitor which displays a 360-degree, 3D top-down view for the driver to see all sides of the Crosstrek
There is now better connectivity enhanced smartphone integration expanding the infotainment's functionality to be almost like that of a smartphone.
Subaru has not given much information about the powertrain for the new Crosstrek which is available with only a 2-litre e-BOXER engine with the Lineartronic CVT. This is Subaru's hybrid powerplant which uses the well known Boxer engine with an electric motor and also has the Symmetrical – All Wheel Drive like many other Subaru models.