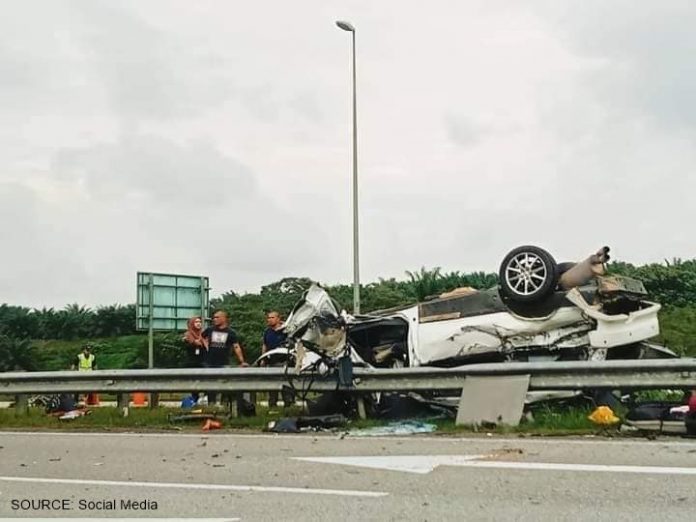 Motoring along highways is generally safe as the roads are usually in good condition and there are a few lanes so that overtaking can be done safely. The traffic flow is also safely separated on two sides, reducing dangers of collision.
However, accidents can still occur and sometimes with tragic outcomes. According to a Bernama report, a couple were killed and their 3 children injured when their vehicle crashed at KM274 of the East Coast Highway 2 (LPT2) near the Cheneh toll plaza exit at around 4 pm yesterday. The family, who reside in Kejang, Selangor, was said to be travelling to Kg. Gelugor, Kerteh, Terengganu after dropping one of their sons off in Kuantan.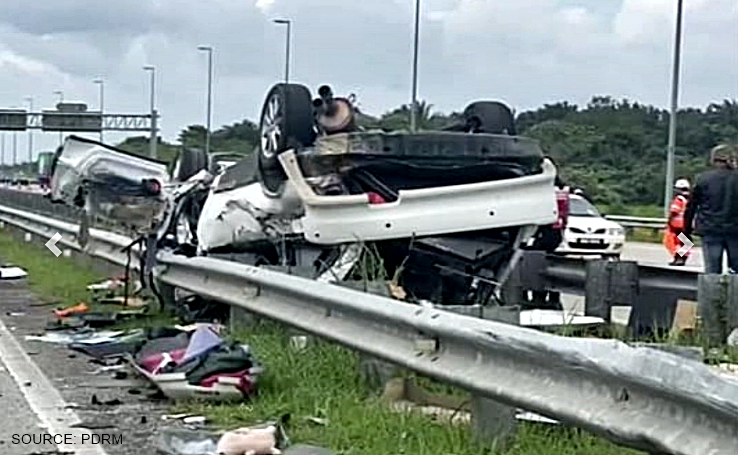 Kemaman police chief Supt Hanyan Ramlan said the vehicle, a Toyota Estima MPV, was believed to have gone out of control and hit the railings on the left side of the highway. From a picture issued by the PDRM, it appeared that the impact caused the vehicle to flip over the highway separation and land upside down between the railings.
During the impact, the couple, both in their late 40s, were ejected from the vehicle some 5 to 10 metres away. They suffered serious head and body injuries and died on the spot. Their children had light injuries to their face, legs and hands and were taken to Hospital Kemaman for treatment.

While the reason for the accident and cause of the deaths are being investigated by the police, motorists should keep in mind the need to always have their seatbelts securely fastened. If there are very small children on board who cannot use the seatbelts properly, then they should be provided with childseats. The law now requires all occupants of passenger vehicles to have their seatbelts on at all times, and childseats to be used for small children.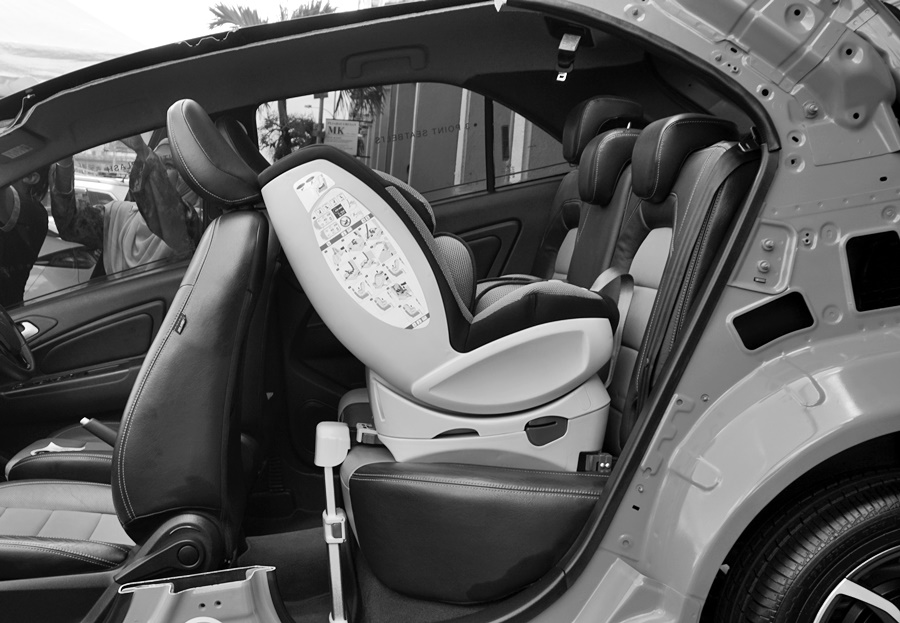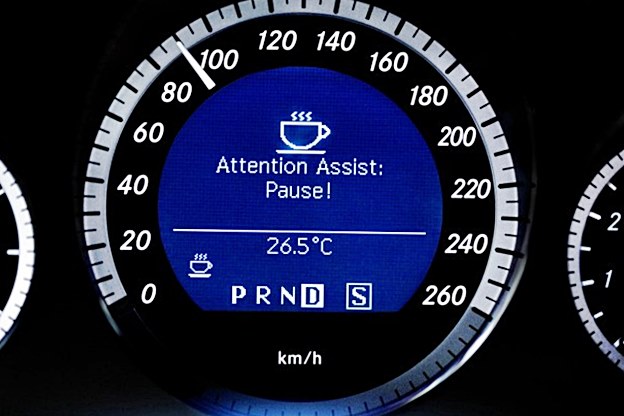 When travelling on highways, it is also important to be alert. The long and straight stretches can cause drowsiness and if a driver is aware of this condition, he or she should find a R&R or lay-by the stop and take a break. Driving when drowsy is very dangerous and manufacturers have installed monitoring systems in some cars which can detect such a condition and alert the driver.