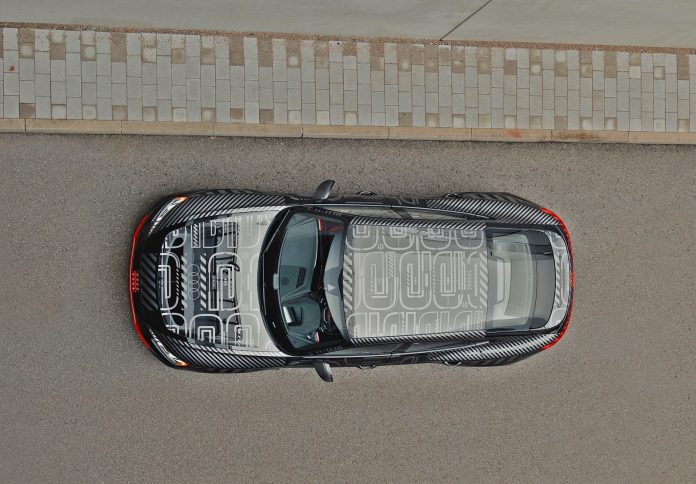 Unless you work with Audi – and with the R&D department – you would not be able to drive those camouflaged prototypes that are seen in spy photos or even officially shown by the carmaker. They are usually super secret vehicles and only driven outside the factory premises when necessary for real-world testing.
Now Audi of America offers 75 customers a chance to feel like they are driving one of those prototypes with the RS e-tron GT 'project_513/2'. This is a limited run model which closely resembles the prototype car. It has the original design used for global prototype testing with "e-tron" camouflage script on both the exterior and interior.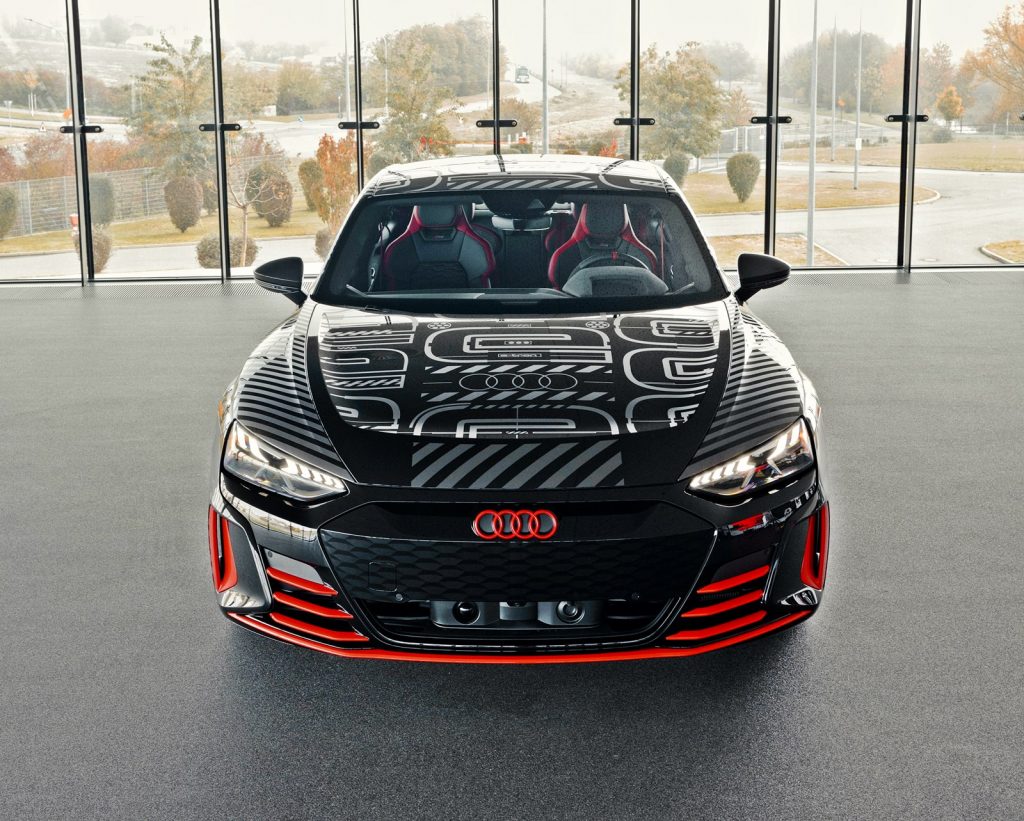 A first with camo
The RS e-tron GT project_513/2 is the first Audi to offer a camouflage graphics-skinned and wrapped exterior from the factory. Camouflage graphics are often used by Audi for initial testing, and are designed to create confusion for onlookers who see the cars. The pattern prevents being able to make out the actual shape of the car and its features.
The exclusivity of the project is underlined by using the internal code name as a special edition. The 'project_513/2' represents the project naming convention which defines the product's segment, generation, and body style. This naming is crafted early in the development process and is typically kept internal.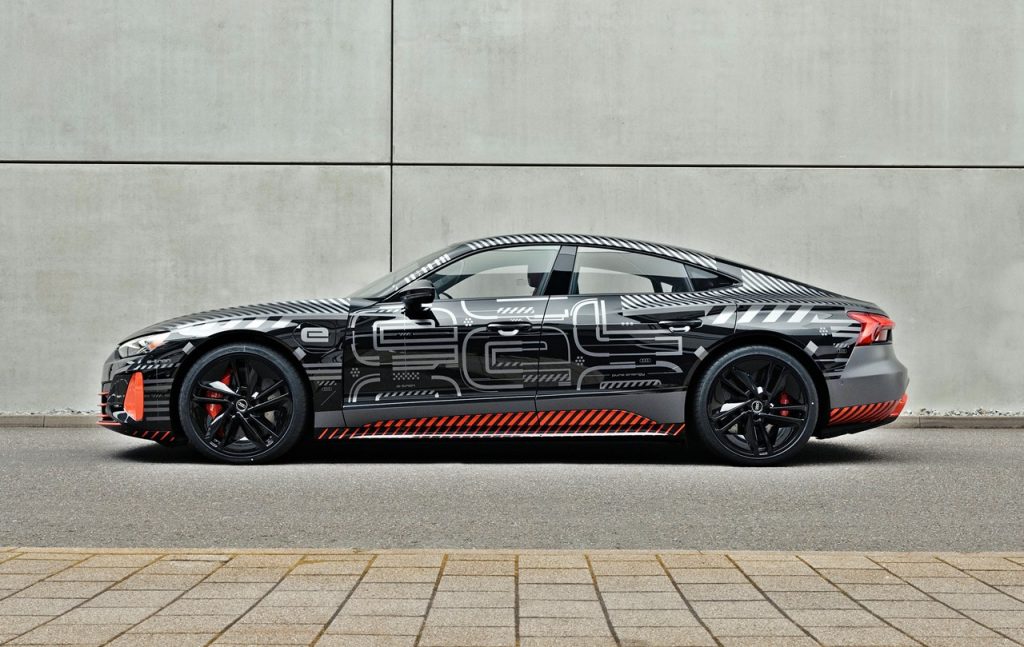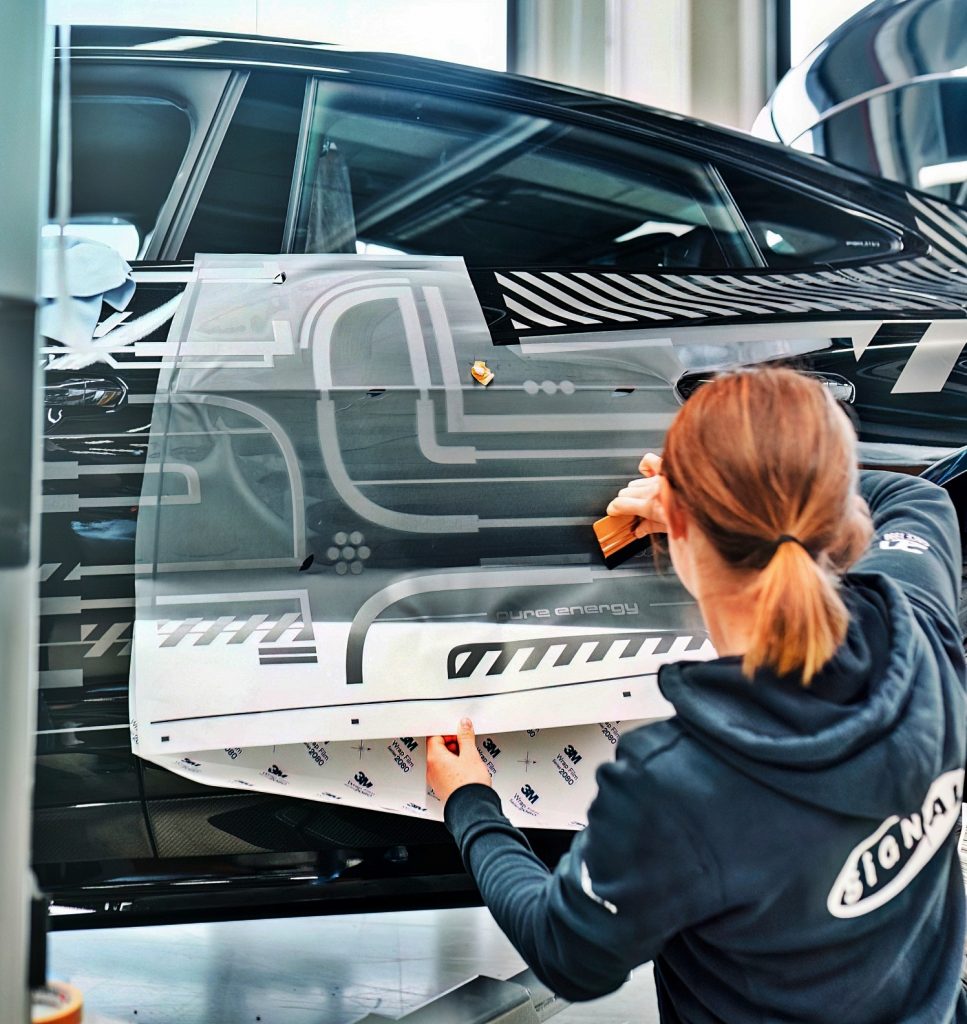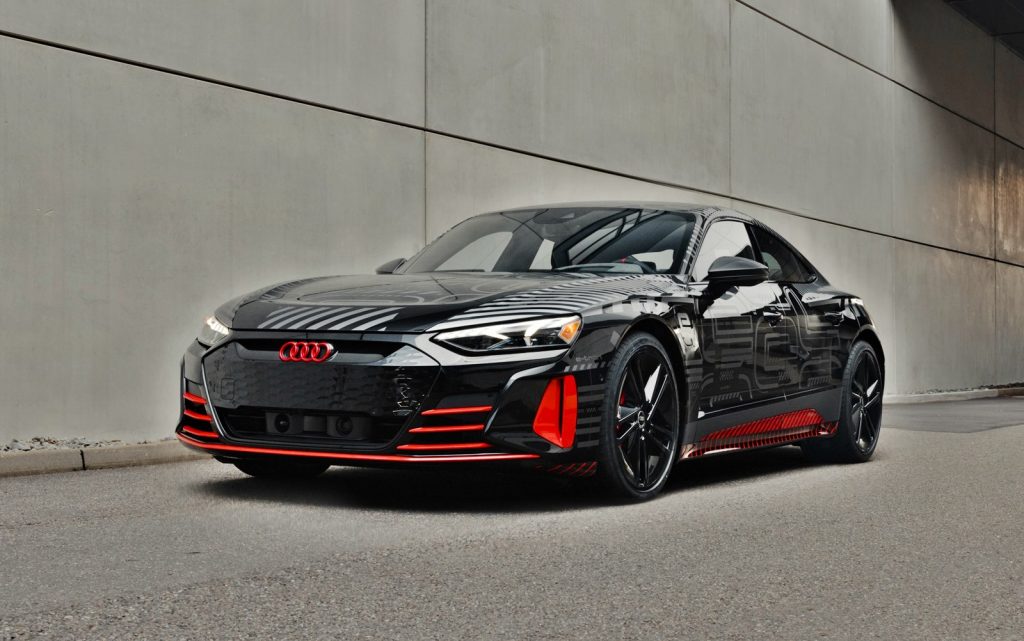 Four red rings
Audi exclusive, which customises vehicles at customers' requests, made us of the red and black colour theme from the original prototype test mules, and presents for the first time 'red' Audi rings on the front and rear of the exterior.
Unique 21-inch aero wheels finished in black are framed with both front and rear ceramic brakes painted in red. Furthermore, the rear quarter glass is etched with the "project_513/2" logo.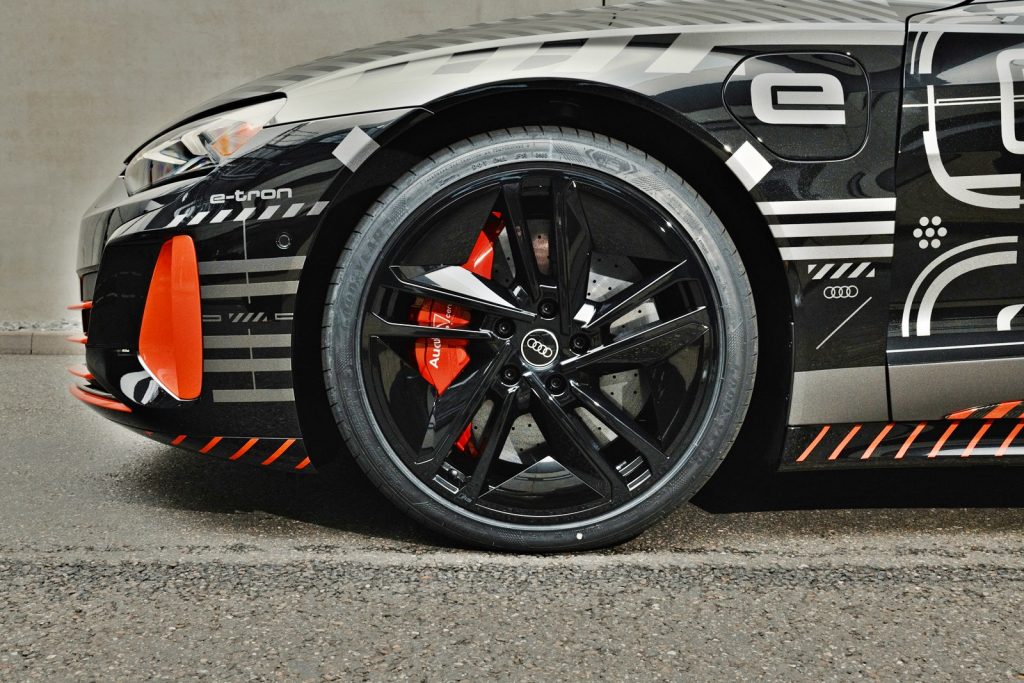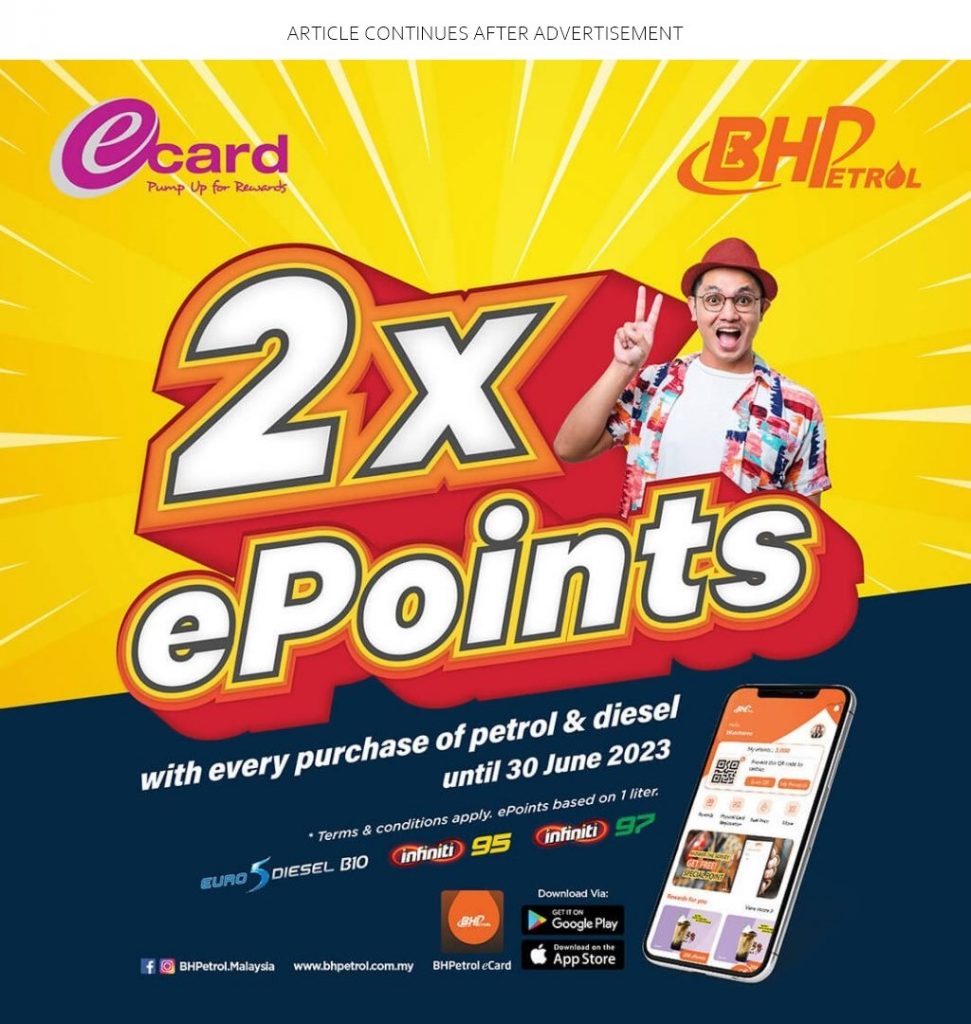 Exclusive elements
The interior mirrors the exterior colours and design elements using red and black coloured accents as well as Audi exclusive interior elements unique to the edition. The air vents have been painted in the exact red colour used for the exterior Audi rings, while red also appears on other details such as the steering wheel, floor mats, and the Fine Nappa leather honeycomb stitched seats.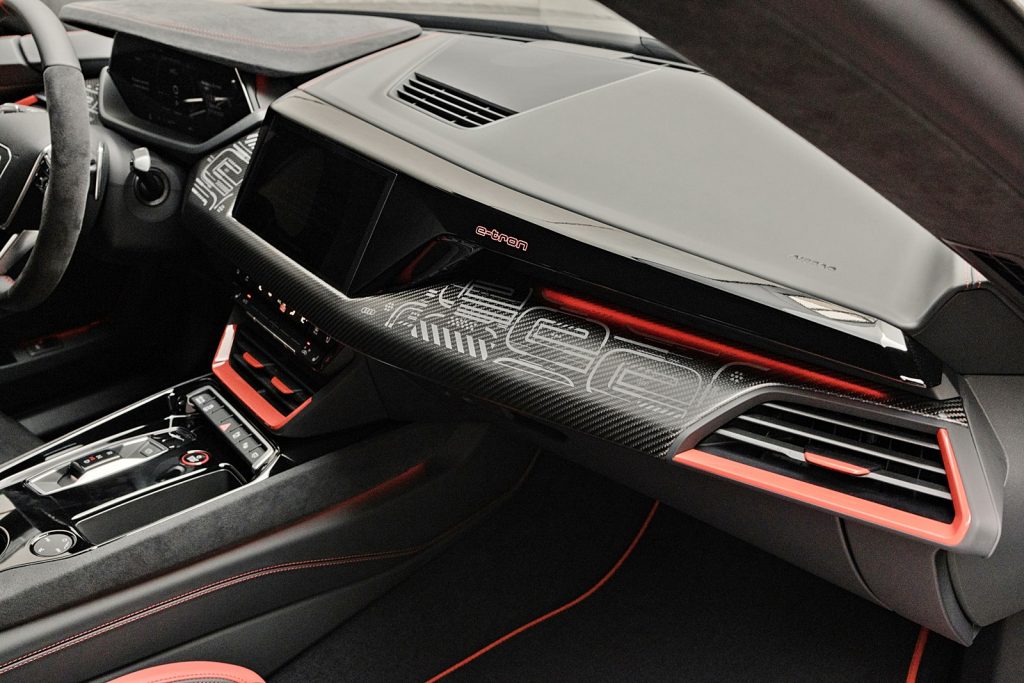 The dashboard introduces an Audi design first – carbon fibre inlays with camo graphics that mimic the exterior design. These graphics include an innovative 'partial matting' patented process, which is just a few thousandths of a millimetre deep, all primarily created by hand. The overall process includes the first component to be masked with a special foil, followed by glass media material that is pulled over the component using a suction jet method creating a distinctive, consistent look.
For the first time on an Audi, the centre armrest leather is embossed with the name of a special edition with 'project_513/2'. In addition, the limited edition model introduces an innovative e-tron background on the standard 10.1-inch MMI infotainment screen that includes an exclusive logo in the bottom corner.