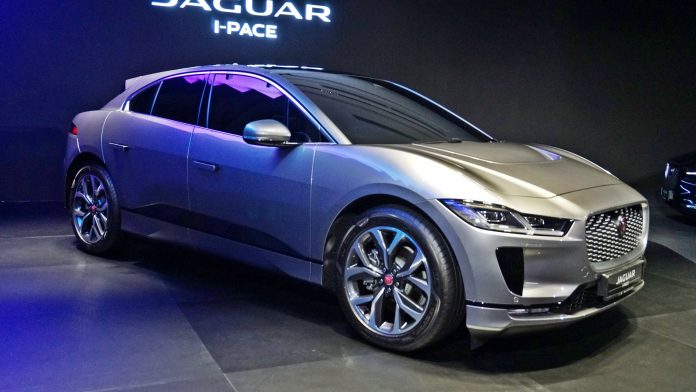 The Jaguar I-PACE has been on sale since 2018, during which time it has done remarkably well and has been awarded titles like World Car of the Year as well as European Car of the Year, among many others. It has only just gone on sale in Malaysia today and Jaguar Land Rover Malaysia (JLRM) can offer it at under RM500,000, thanks to the government exempting battery electric vehicles (BEVs) from duties.
Priced at RM460,800 (without insurance) for the Black LE and RM498,800 for the HSE, the I-PACE is Jaguar's first BEV and has been designed and developed almost entirely in the UK. Ralf Speth, the CEO of Jaguar Land Rover when the I-PACE was launched, said that the development team had 'torn up the rulebook to create the newest member of the PACE family'.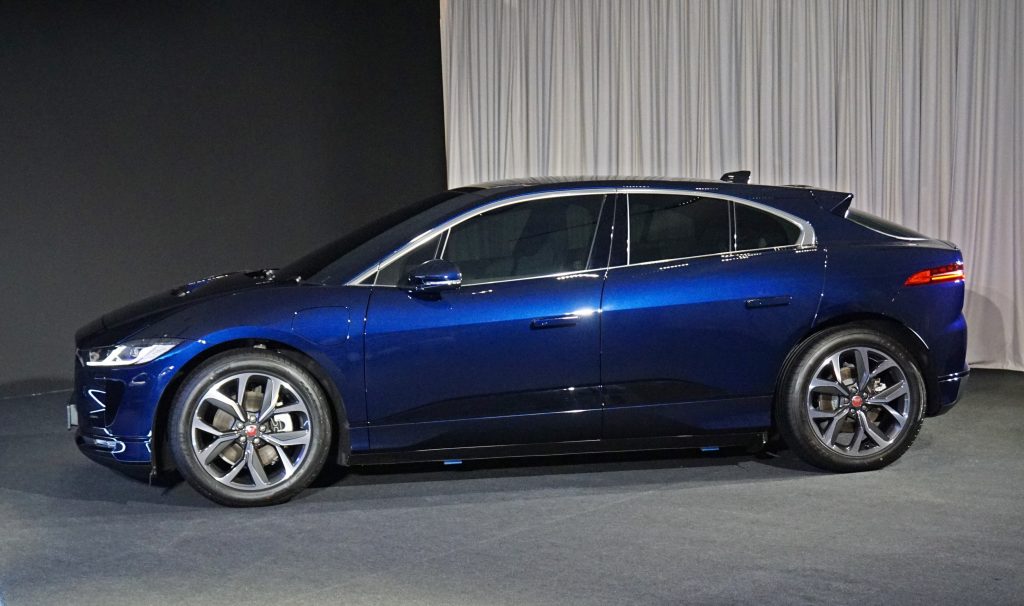 Rather than adapt an existing model for the I-PACE, Jaguar invested big money in developing an entirely new platform and architecture for a BEV so as to fully optimize performance and gain the full advantages of going fully electric.
The result is an EV aluminium architecture which has Jaguar's most torsionally rigid body structure with 50:50 weight distribution and an aero-efficient 0.29 Cd form with interior space for 5 persons. The sleek, coupe-like silhouette was influenced by the C-X75 supercar which never went into production but we still got to see it in 'Spectre', the James Bond movie.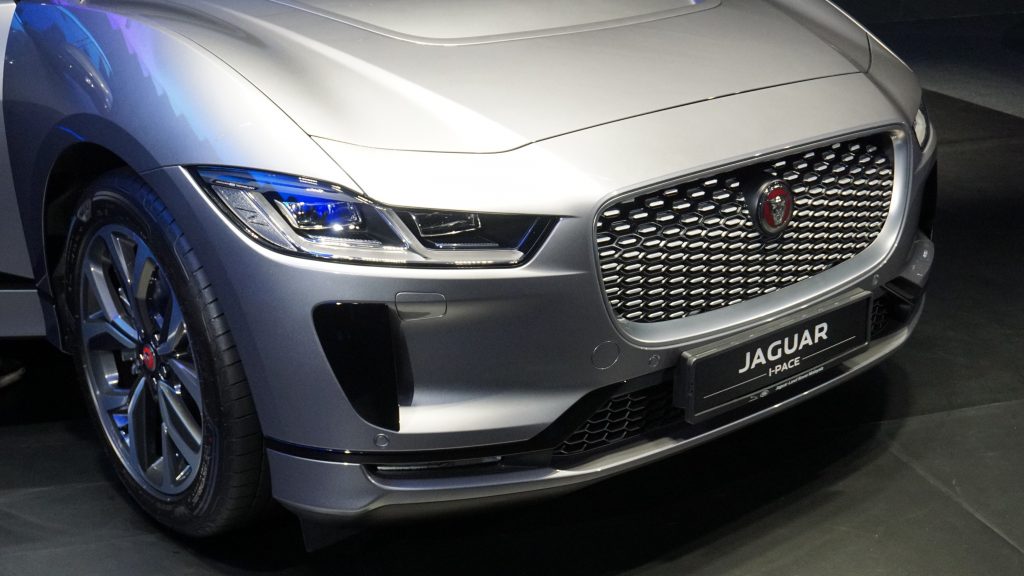 As a premium luxury brand, Jaguar obviously has to ensure that its products are also technologically superior. The electric powertrain has 2 Jaguar-designed motors whiCH feature driveshafts passing through the motors themselves for compactness. With one motor powering each axle to provide all-wheel drive for maximum traction – necessary with the 400 ps/696 Nm output generated.
The typically high torque generated from standstill launches the car instantly forward to reach 100 km/h in a claimed 4.8 seconds, with the maximum speed electronically limited to 200 km/h. If the driver keeps using that maximum performance level, then the range will obviously be limited. But if driven in a normal manner, it should be able to travel up to 470 kms on a fully charged battery pack.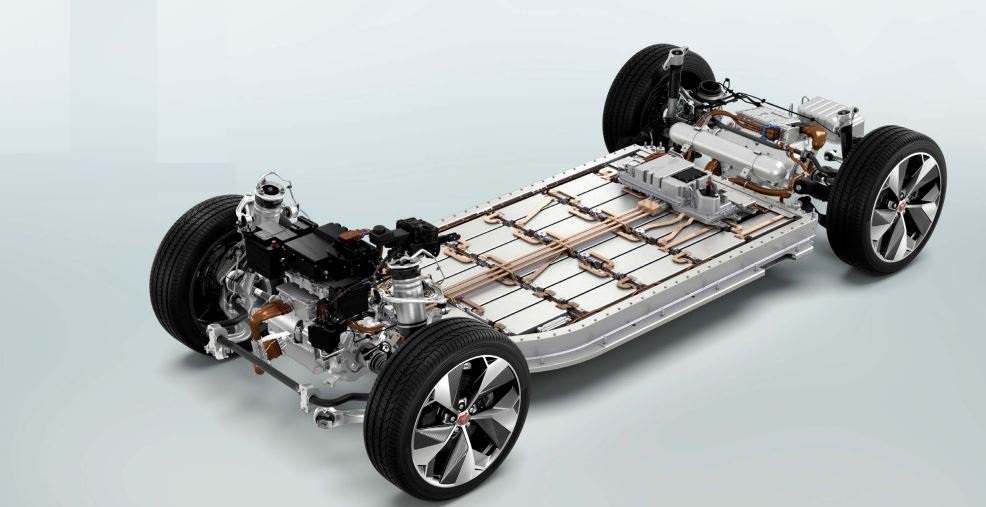 A suite of smart range-optimising technologies includes a battery pre-conditioning system: when plugged in the I-PACE will automatically raise (or lower) the temperature of its battery pack to maximise range ahead of starting off.
The lithium-ion battery pack has a generous storage capacity of 90 kWh and with a 100 kW DC charging point, a completely empty battery pack should be able to be 'refilled' up to 80% within 40 minutes, it is claimed. Just 15 minutes at a DC outlet can provide another 100 kms of range. A lower powered outlet, like a 7 kW AC wallbox, would take over 10 hours so that would an overnight exercise.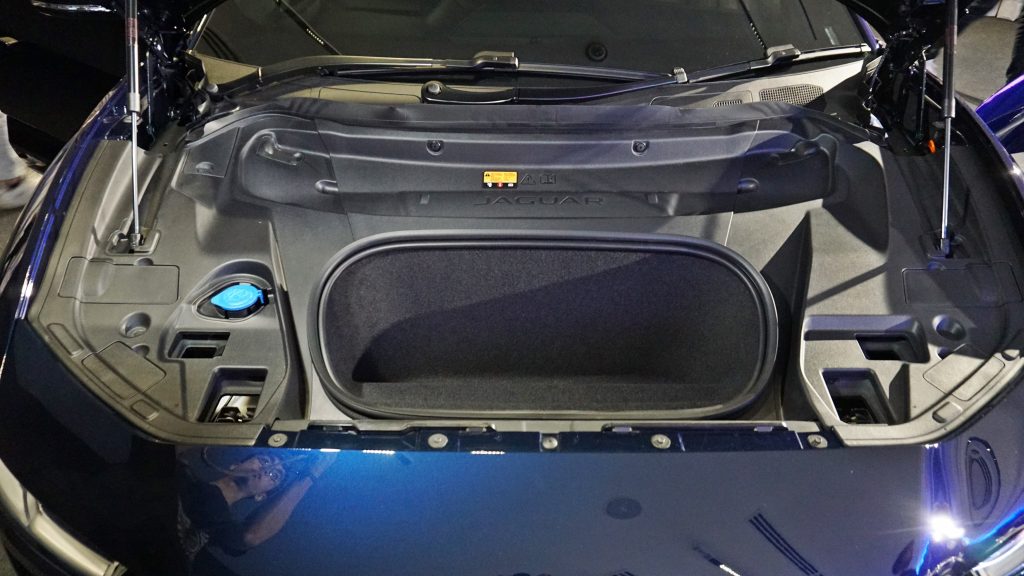 Incidentally, the 80% charge level is usually specified when talking about recharging times because it is not recommended to charge up to 100%. The 80% level is considered to be better to help preserve the long-term health of the battery packs. Furthermore, as you may notice from your smartphone, charging also tends to slow down when past 80%.
The battery pack is placed centrally between the two axles, and as low down as possible, with a seal between the housing and the underfloor. Together with the advanced double wishbone front and Integral Link rear axle with air suspension and configurable Adaptive Dynamics, the I-PACE has dynamics that will be appreciated by the fast driver and comfort by the others in the car.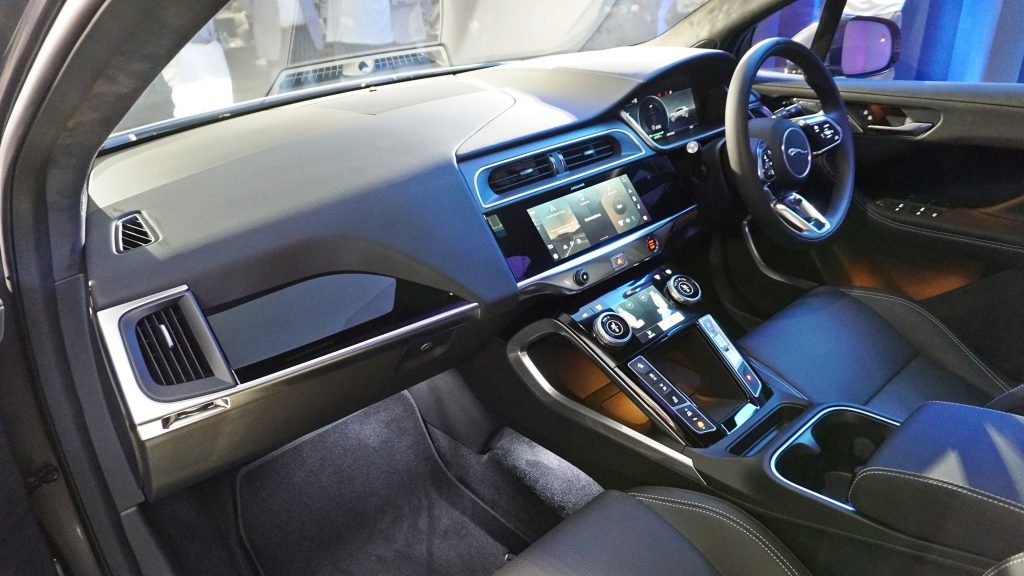 The cab forward design and EV powertrain allows interior space comparable to large SUVs. As would be expected of every Jaguar, there is superlative quality and craftsmanship. At the same time, being a BEV, the I-PACE also has a lot of advanced technology, including the latest Pivi Pro infotainment system powered by a state-of-the-art processor.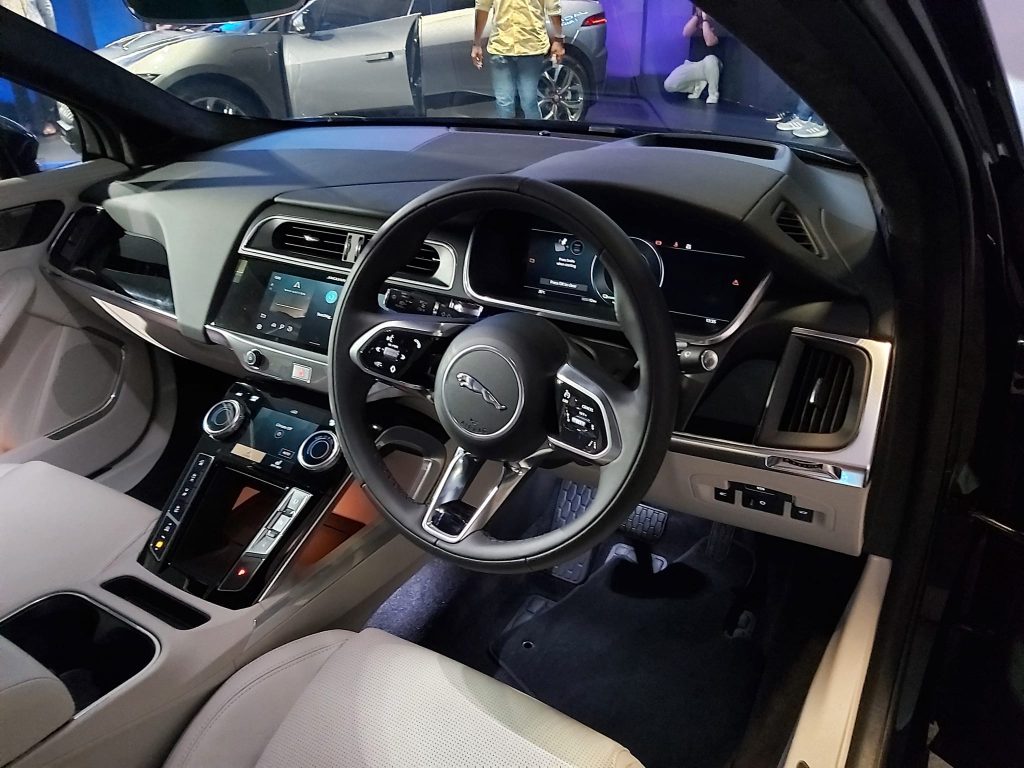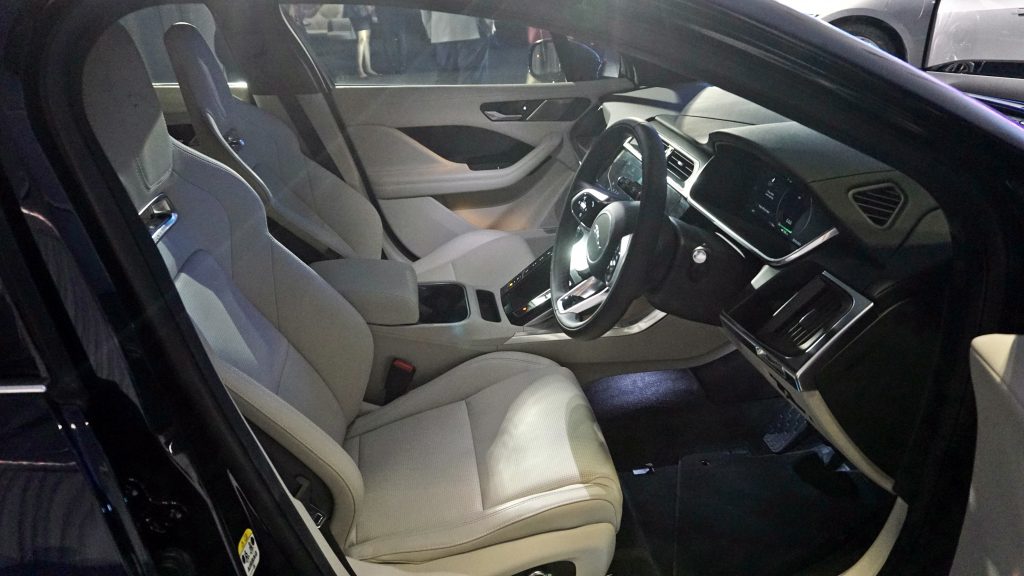 The Pivi Pro system is as quick and easy to use as a smartphone, with self-learning navigation. intuitive flat menu structure makes navigating the system easy with the frequent features and functions accessible via the home screen with just a click.
The driver gets information on a 12.3-inch high-definition virtual instrument cluster, supplemented by 10-inch and 5-inch upper and lower touchscreens. These have multi-function haptic rotary controllers for easier intuitive operation that don't need looking at.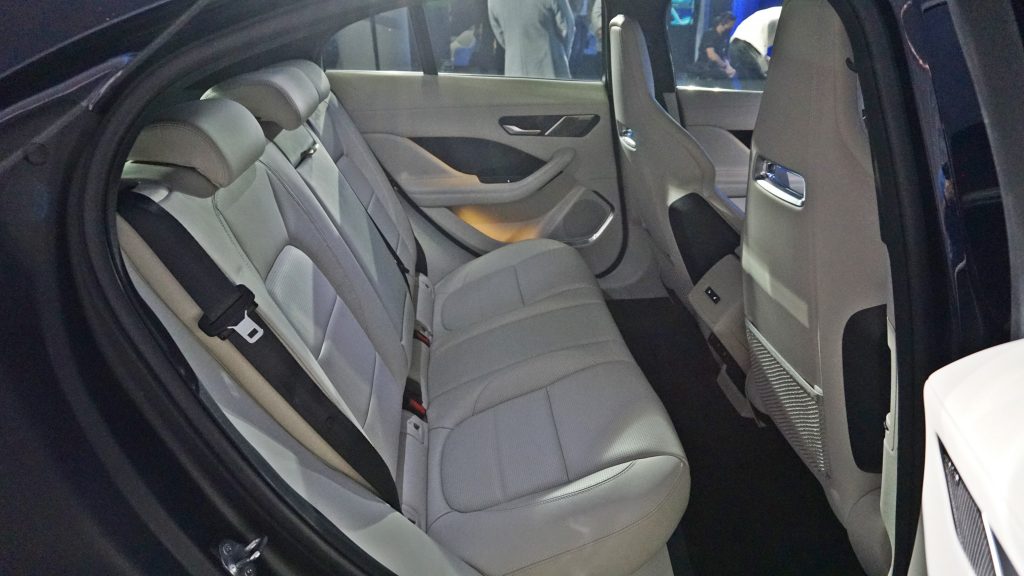 In the rear, legroom is 890 mm while, with no transmission tunnel, there's a useful 10.5-litre central storage compartment. Tablet and laptop stowage can also be found under the seats, while the rear luggage compartment offers a variable volume from 656 litres to 1,453 litres.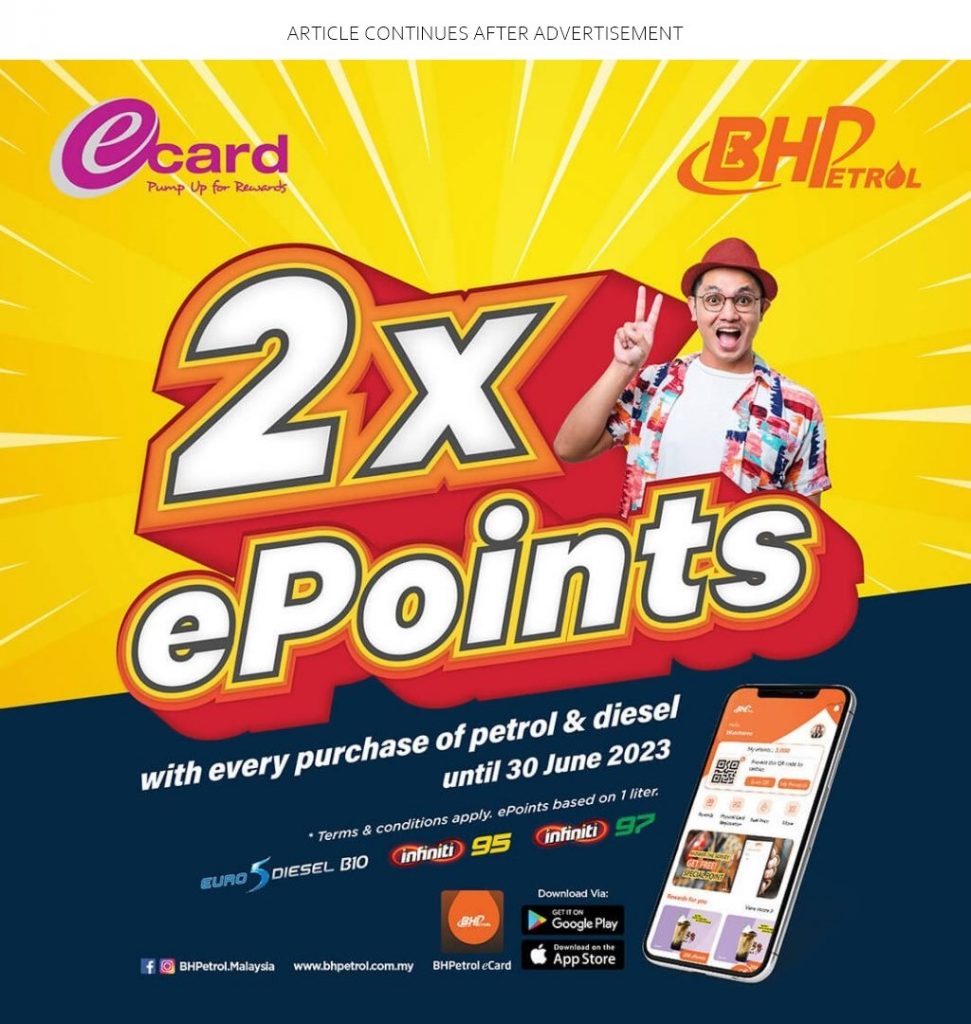 The vehicle is covered by a comprehensive warranty of 5 years or maximum of 150,000 kms, while the battery pack has a separate 8-years/160,000 km warranty. Owners also get complimentary roadside assistance during the first 3 years or ownership.
Those who book an I-PACE before May 28, 2023 will also get RM1,000 credit for charging on their GoToU app which shows DC fast-charger points around the country.