As fully electrified technologies evolve, it is more important than ever to consider what luxury should look like in the realm of next-generation transportation.
The solution? BRABUS for the Mercedes-AMG EQS 53. A masterwork of modern design that offers only the highest levels of comfort and aesthetics for the Mercedes Benz EQS.
BRABUS has always been known to create some of the most extreme versions of a Mercedes-Benz, and even though the EQS is fully electric, the BRABUS approach is no different – mega power and luxury are still the name of the game.
An exclusive collection of BRABUS trademark carbon fibre components, including the BRABUS front fascia inserts, give the EQS 53 a fresh look around the opulent limousine chassis. In addition to its eye-catching design, the BRABUS front spoiler effectively reduces front axle lift with its prominent outside edges for maximum driving stability at high speeds.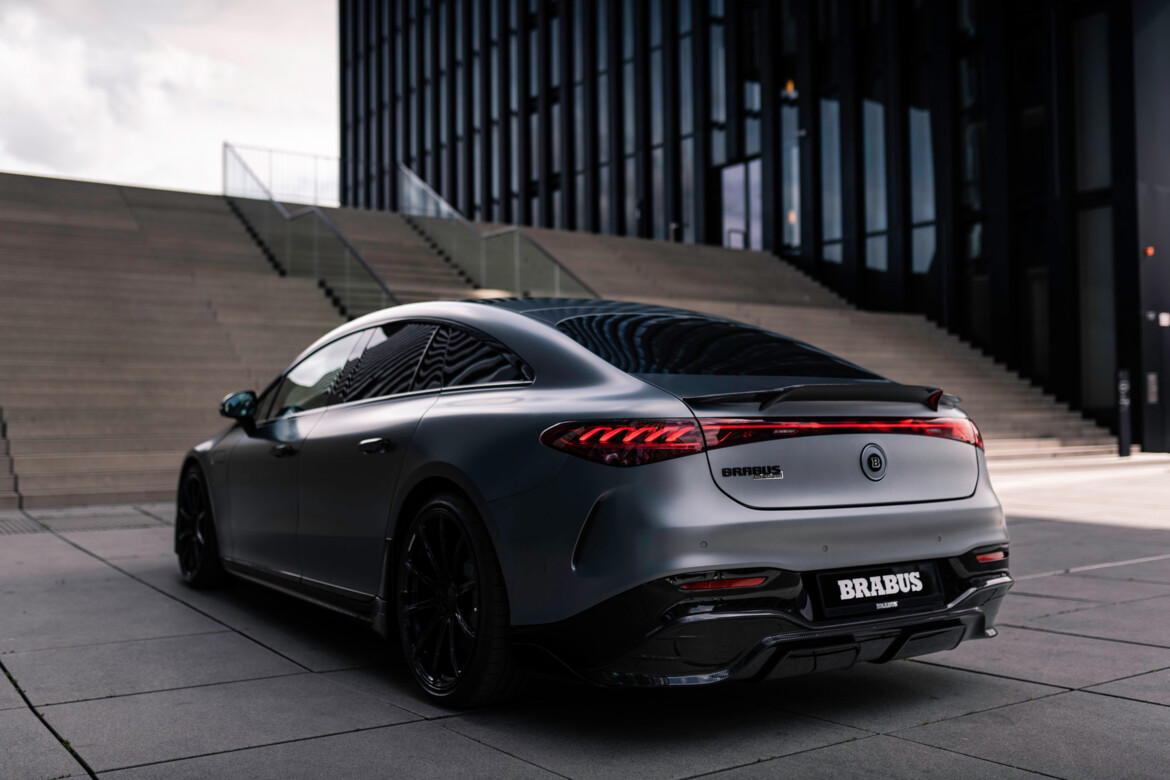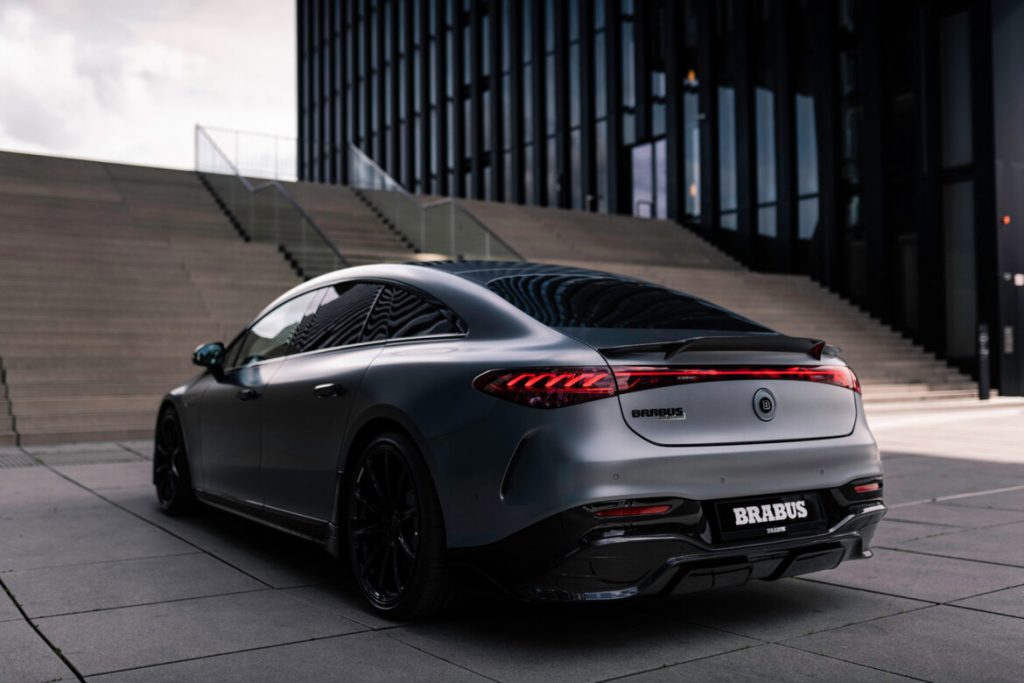 Exterior components include:
BRABUS Carbon add-on front parts
BRABUS Carbon add-on side skirts
BRABUS Carbon rear diffusor
BRABUS Carbon rear spoiler
BRABUS double "B" for front grille
BRABUS emblem for hood
BRABUS emblem for side lid
BRABUS emblem for rear lid
BRABUS Carbon front lip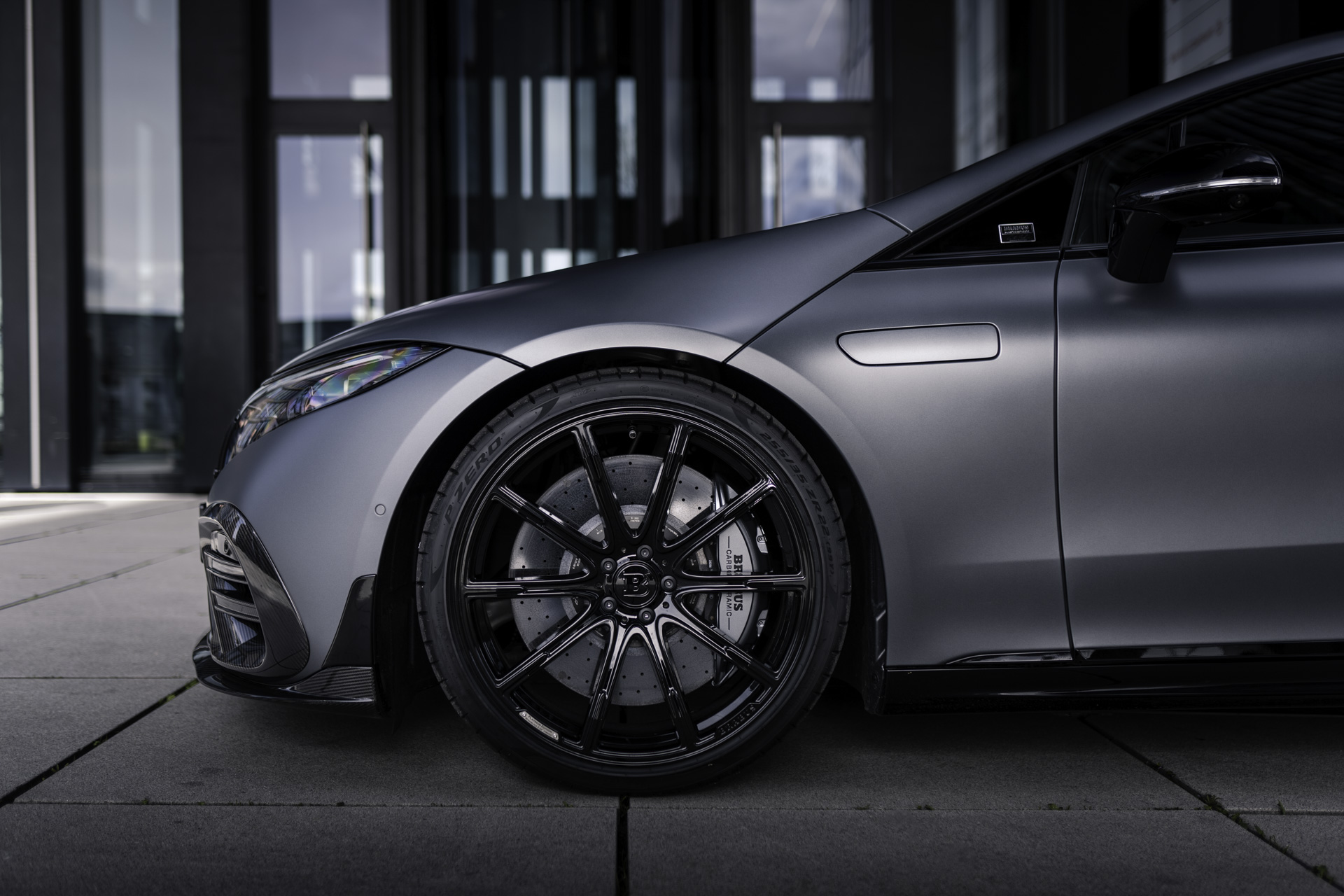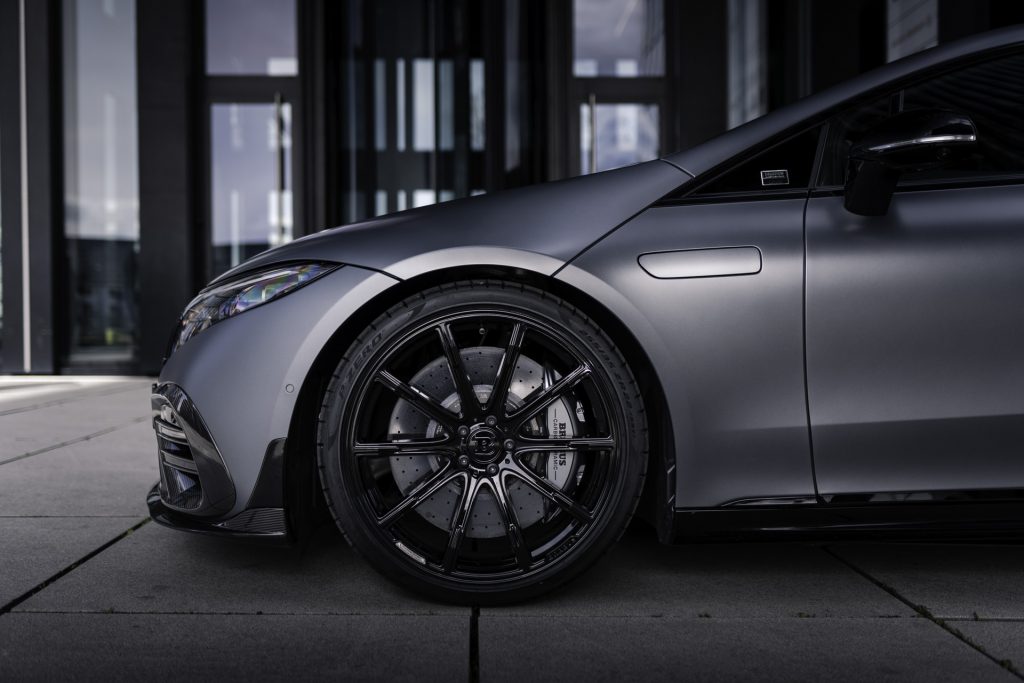 Despite the fact that BRABUS is best known for its performance enhancements, this time the emphasis is on the car's efficiency and look. The new 22-inch monoblock wheels and a complete aerodynamic modification kit made of exposed carbon reduce the drag coefficient of the electric saloon by 7.2%. As a result, compared to the stock statistics, the range on a single charge at a speed between 100 and 140 km/h increases by as much as 7%. The dual-motor setup with 649 horsepower and 949 Nm of torque is still used by the luxury EV.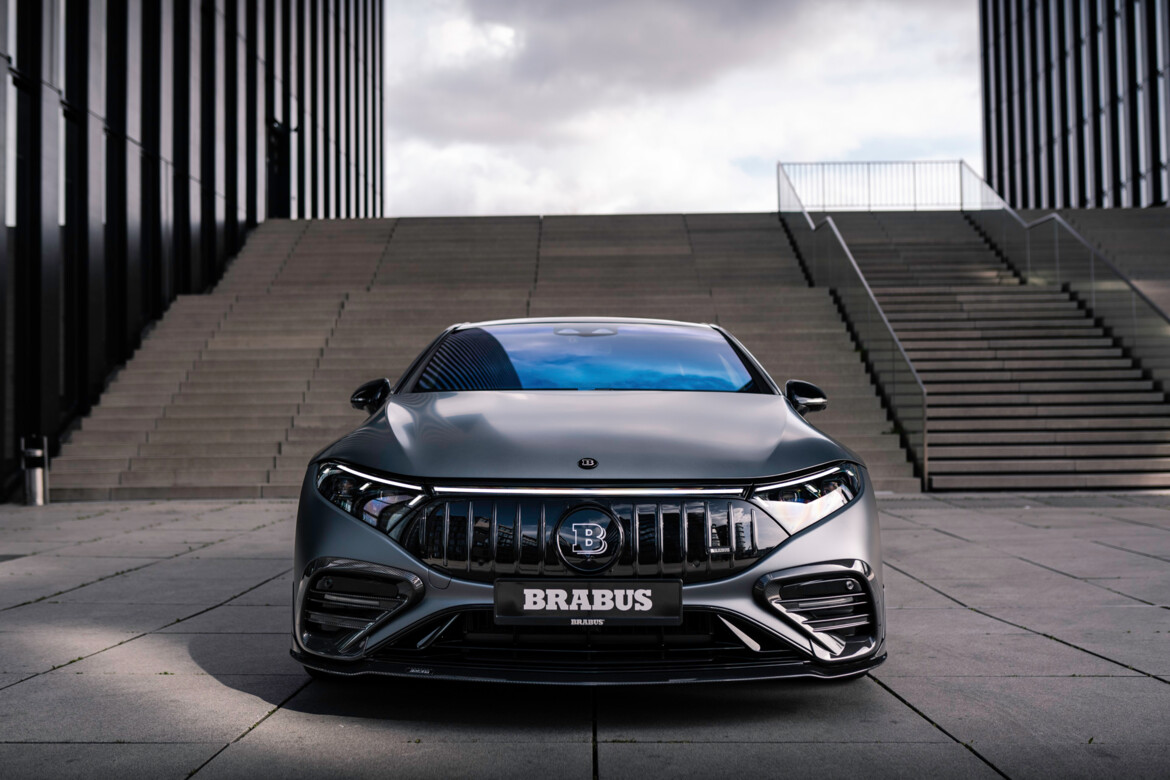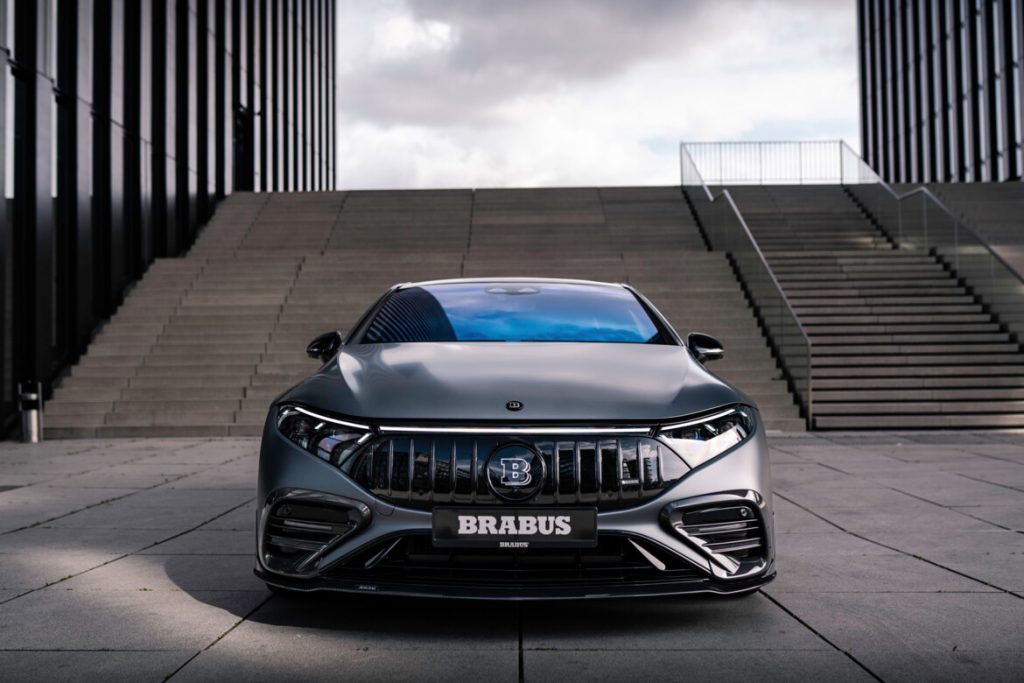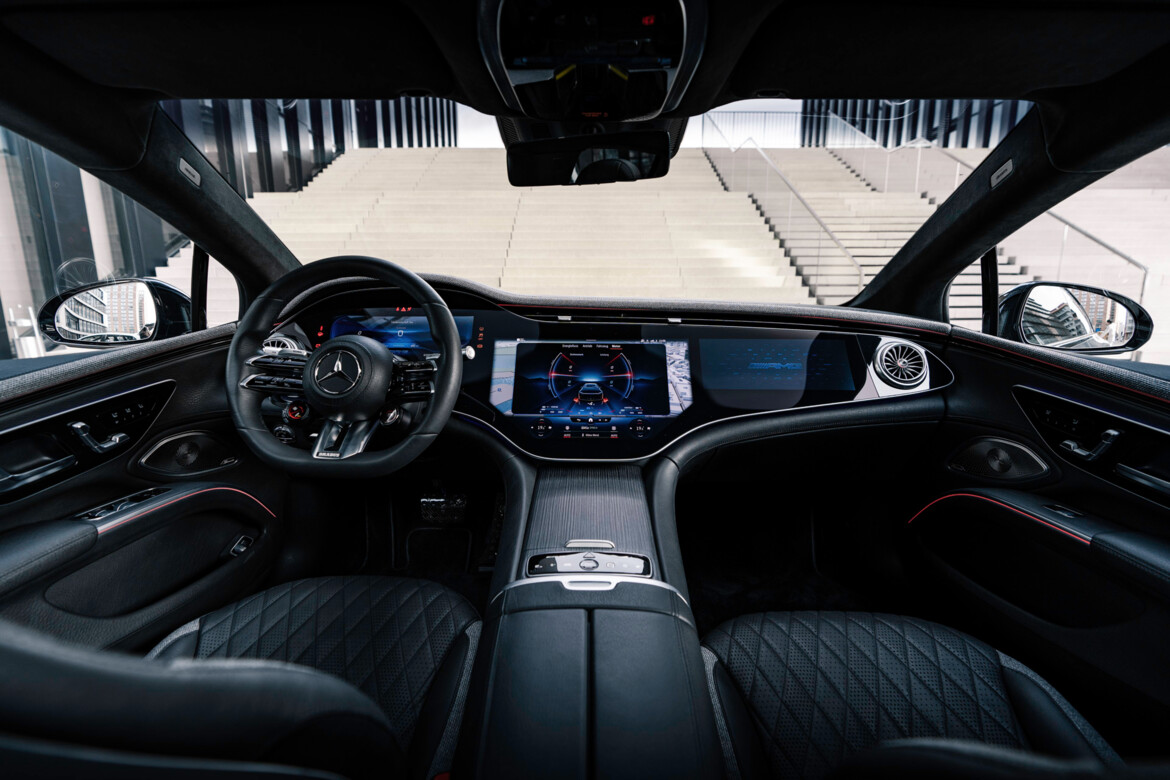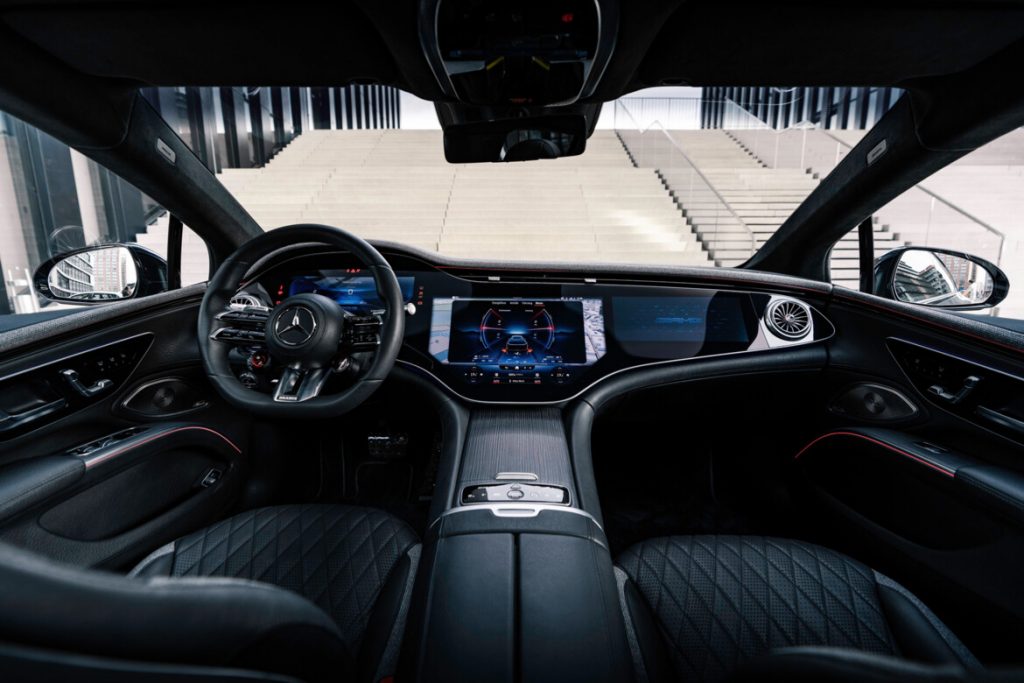 Polished to the last detail, the opulent design dazzles with its flawless finish, exclusive BRABUS "Arrow Wave" quilting, and expertly placed perforations on the seats.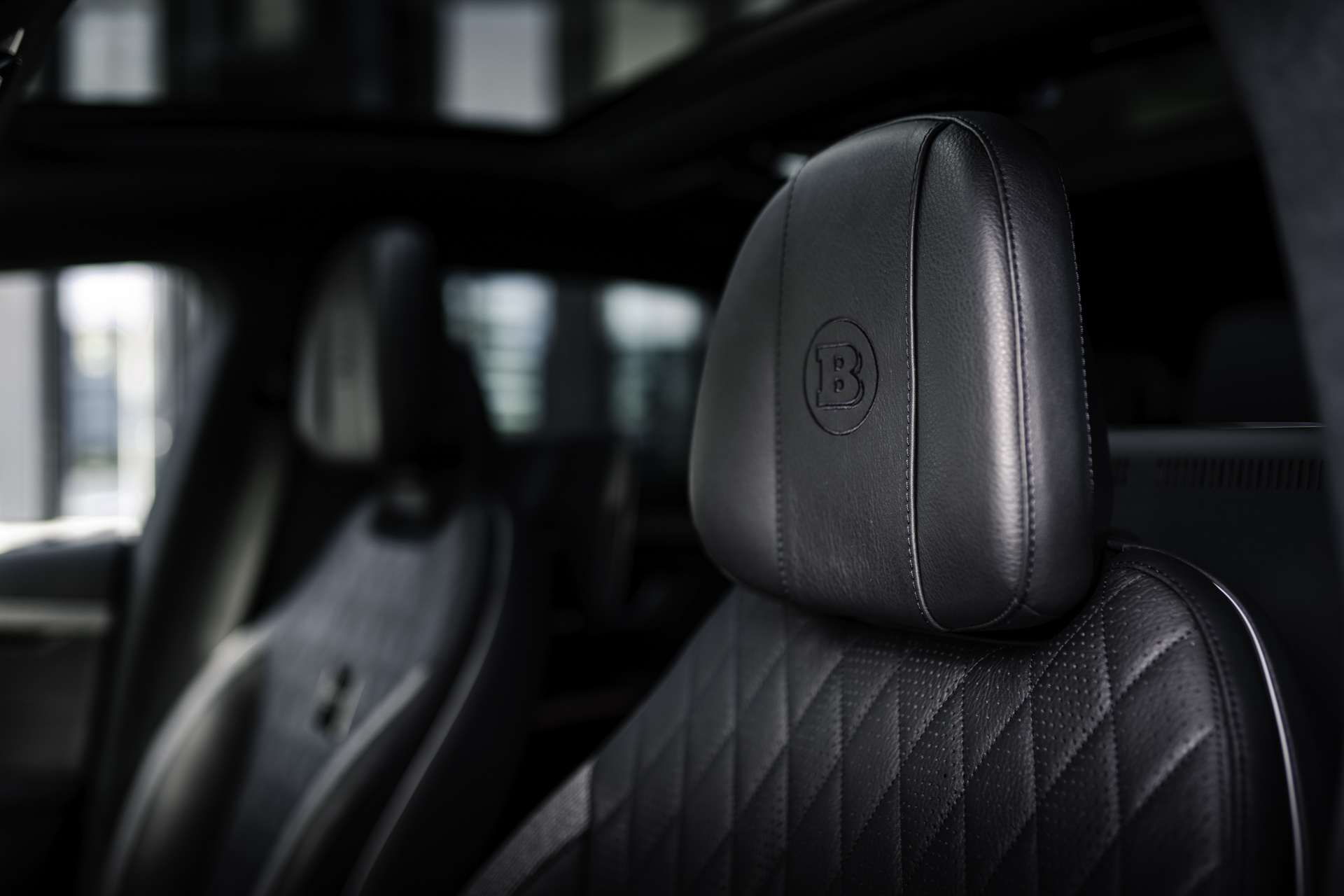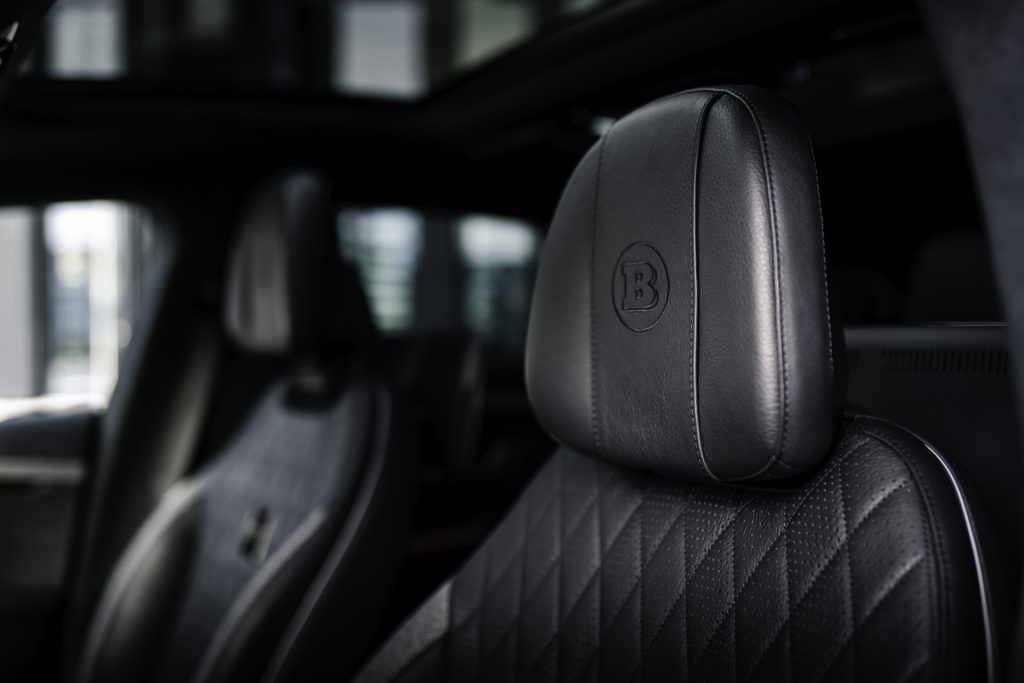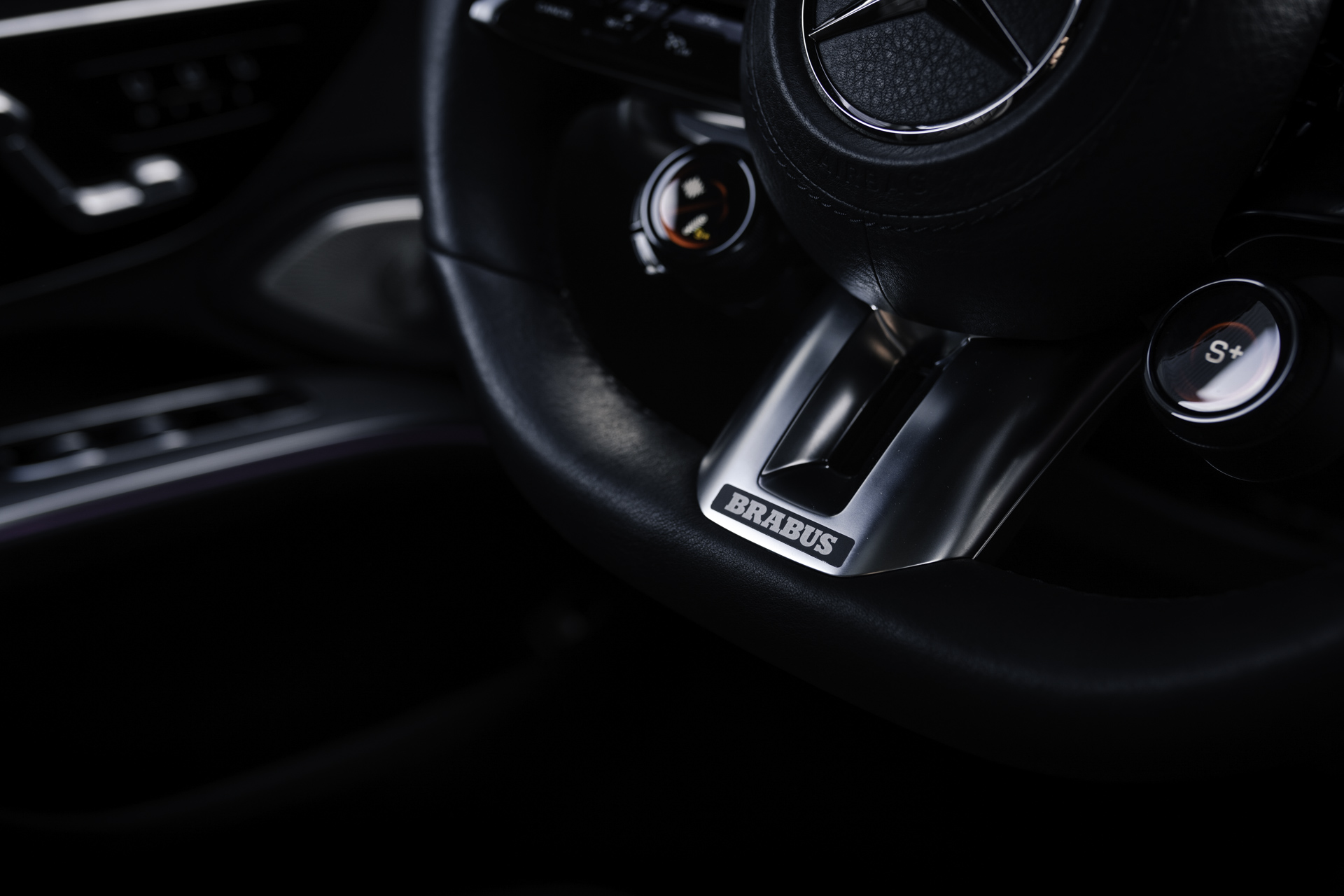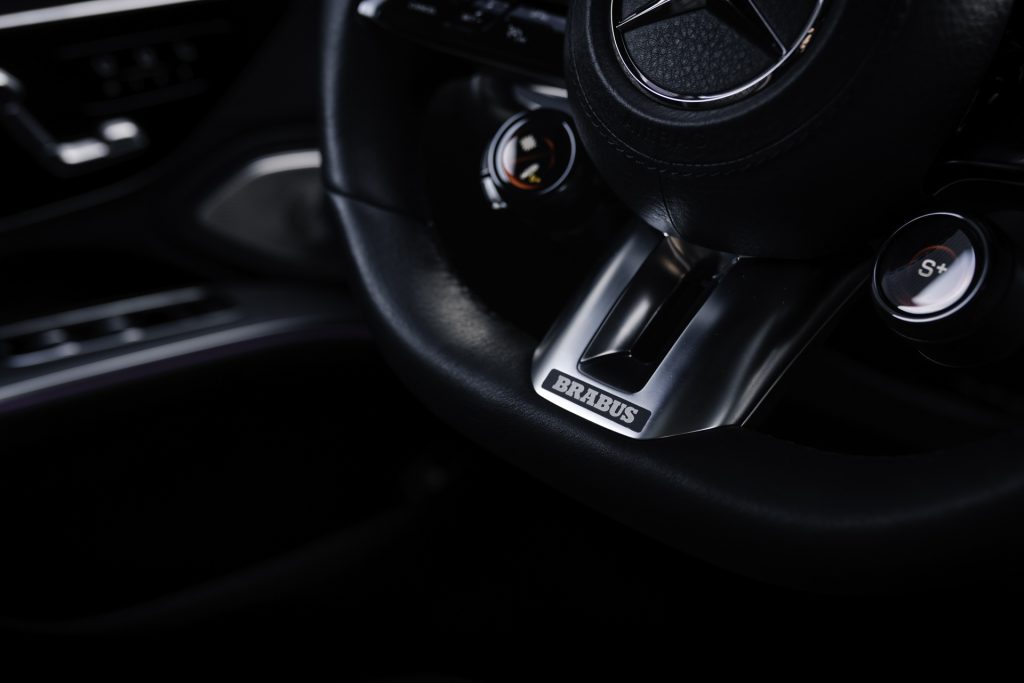 Interior components include:
Ecologically tanned leather (with Olive leaf extract) in "charcoal" and vegan cloth in "grey/black"
Design "Arrow Wave", inner parts of the seats exclusively quilted
2 front seats with headrests, rear bench with headrests cover of 2 front seats in leather
2 seat rear covers of front seats incl. bag in leather
2 seat rear covers of rear single seats in leather
2 Easy Adjust comfort headrests in leather
2 pillows for Easy Adjust comfort headrest in "Dinamica" leather
Dashboard upper part in leather
Dashboard lower part in leather
Center- and middle console incl. armrest in leather
4 door panels incl. Storage compartments in leather
Roof in "Alcantara"
A-, B- and C-columns in "Dinamica"
Sun visors in Dinamica
BRABUS LED entrance panels 4-pieces , illuminated
BRABUS Carbon pedal pads
BRABUS floor mats in velours black
BRABUS trunk mats in velours black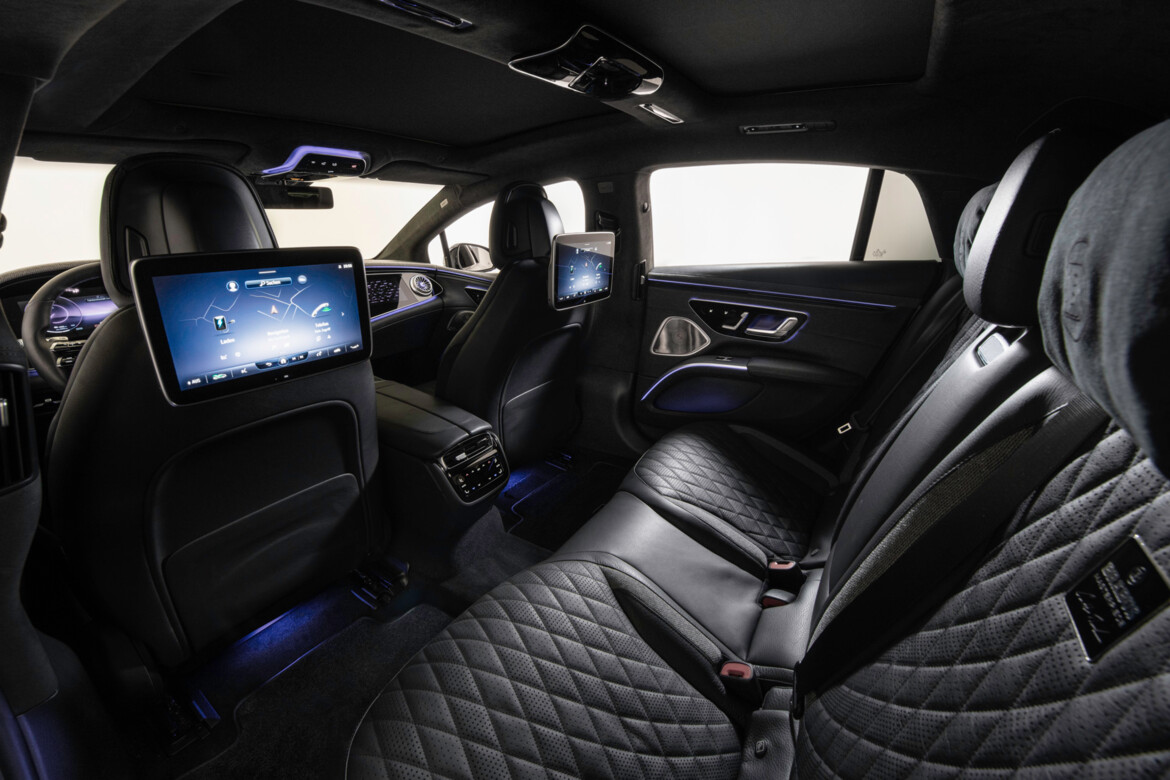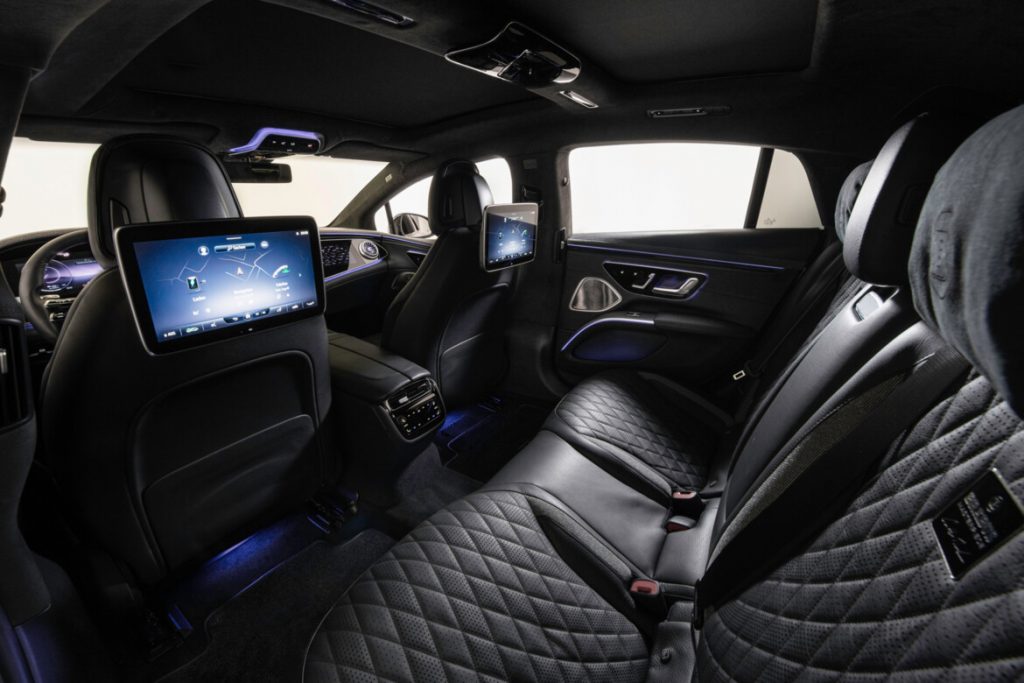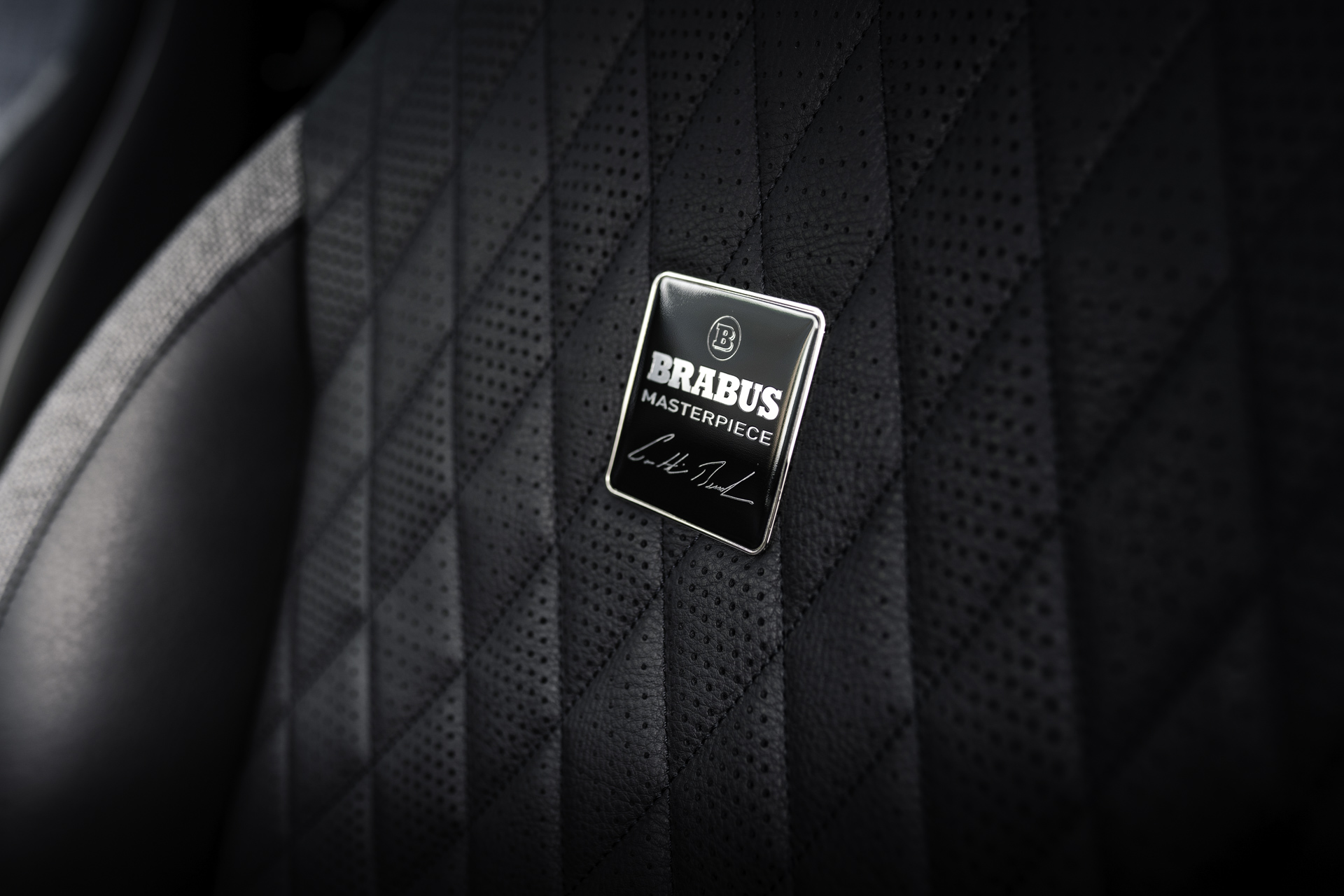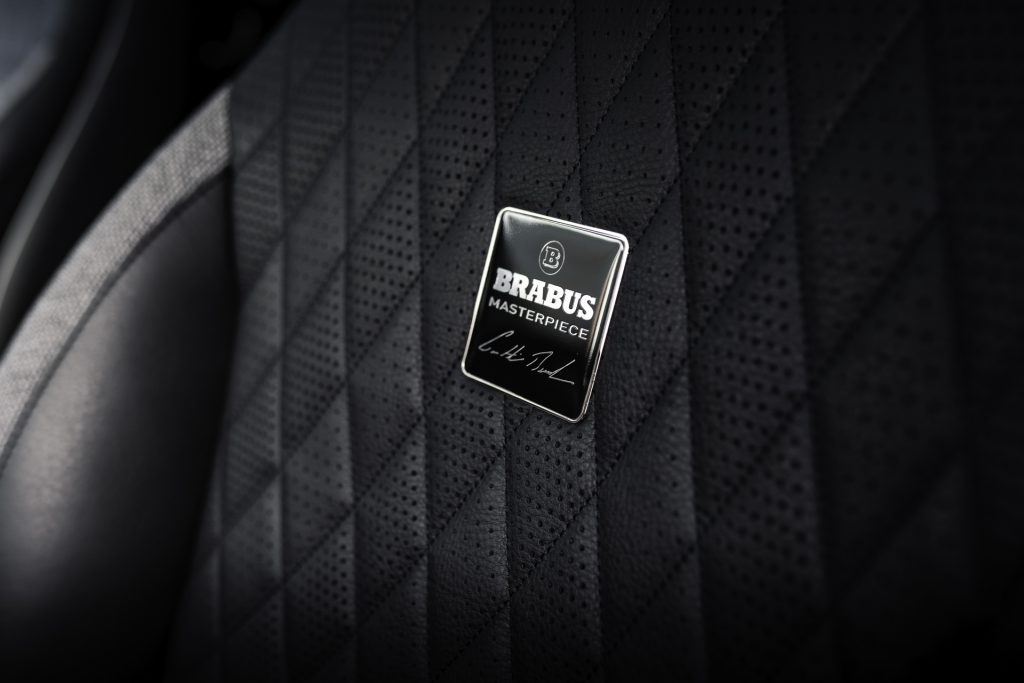 Owners of EQS vehicles can request unique interior modifications from BRABUS, including various types of leather in any chosen colour.
This new kit is referred to by the tuning firm as the Masterpiece, so its high price shouldn't come as a surprise. This version is offered at $276,271 (RM1.2 million) without taxes.