Charging speeds have significantly increased as a result of Tesla switching to BYD blade batteries for the Model Y electric crossovers built at the Berlin gigafactory.
Drivers on a German forum shared pictures of the charging curve on a new Model Y produced in Berlin with BYD lithium iron phosphate batteries and compared it to cars with the CATL-sourced batteries they replace.
Both the BYD blade battery and the Kirin battery from CATL are made of lithium iron phosphate (LFP), however, the BYD battery can charge at a faster rate over the full charging process.
Owners of the new BYD battery packs for the Model Y were able to continue charging at peak 172 kW rates up to 50% of the battery's capacity before tapering off.
On the other hand, the Model Y with the 62 kWh CATL battery was unable to maintain 172 kW charging speeds and quickly decreased, eventually dipping to 50 kW at the 90% point.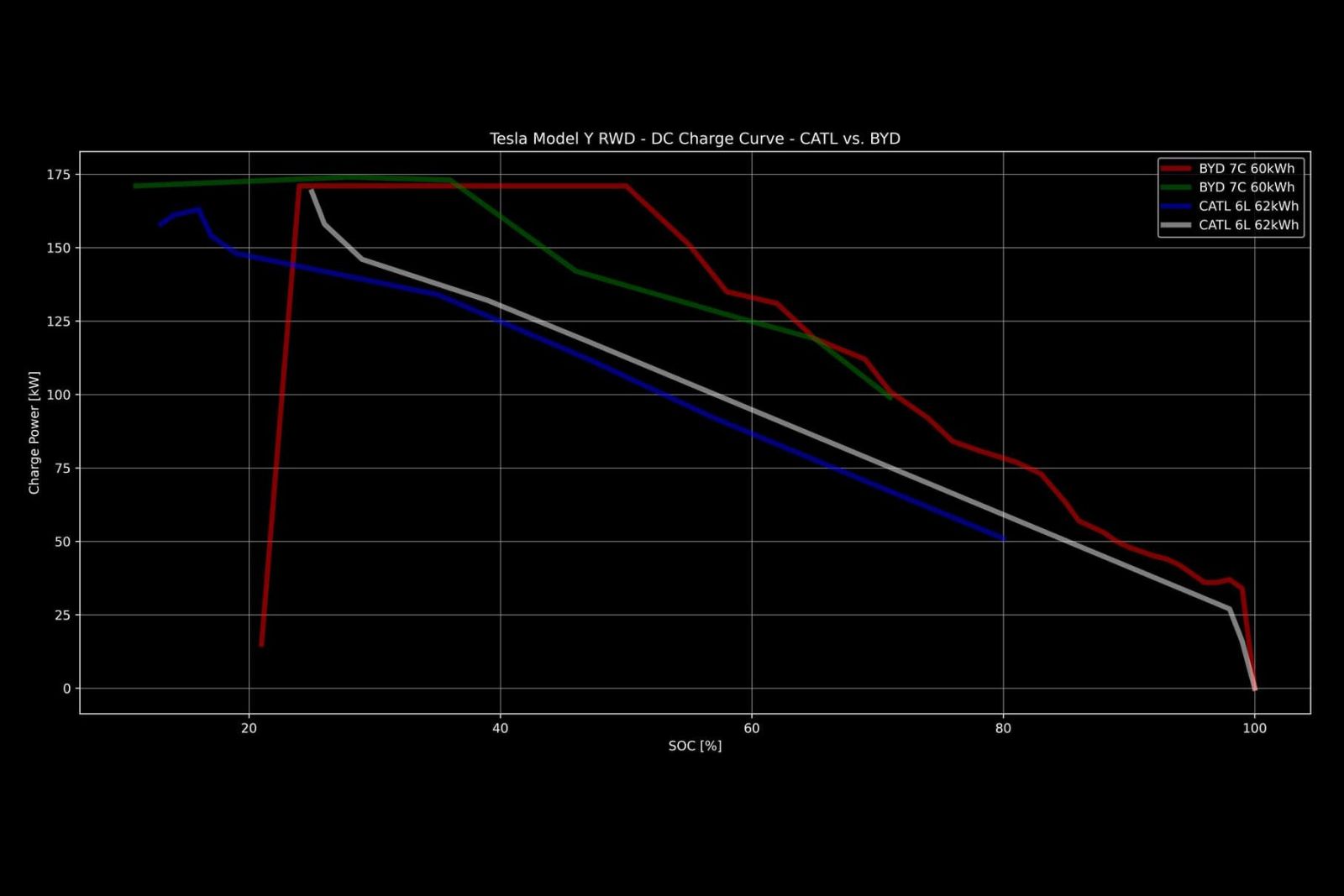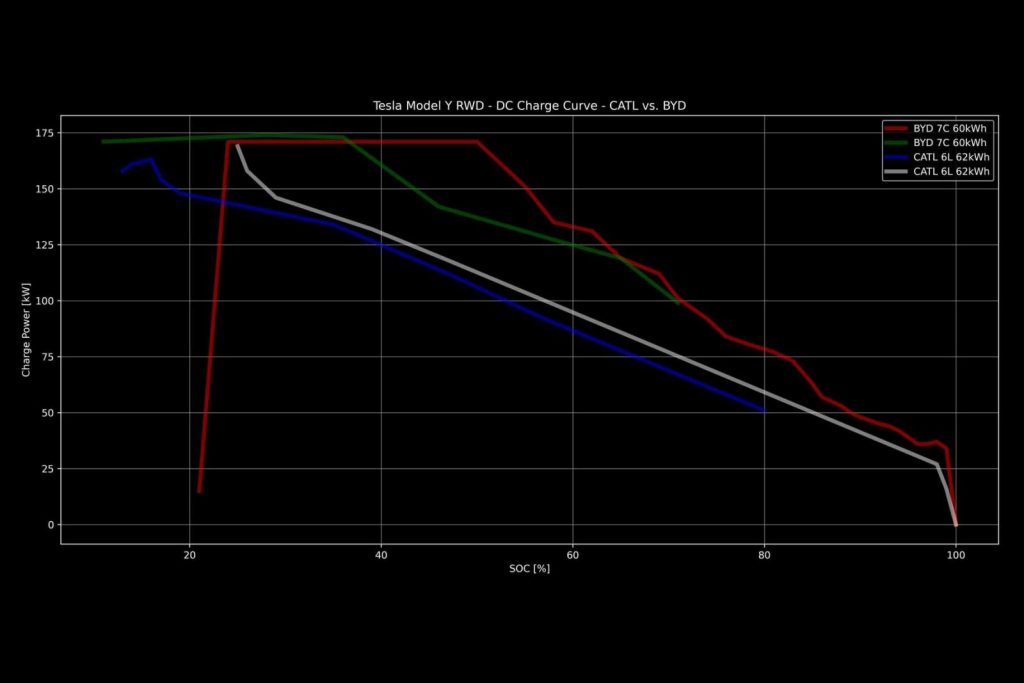 The initial announcement of BYD's blade battery was in 2020, and is used in the Tang SUV, Han, and Atto 3 vehicles. According to BYD, faster charging rates have no effect on the battery's durability.
BYD reports that the Blade Battery has a range of 1.2 million km after 3,000 charging and discharging cycles. The BYD Tang, which is powered by the Blade Battery, has a single-charge range of 505 kilometres (NEDC) and accelerates from 0 to 100 km/h in under 4.6 seconds.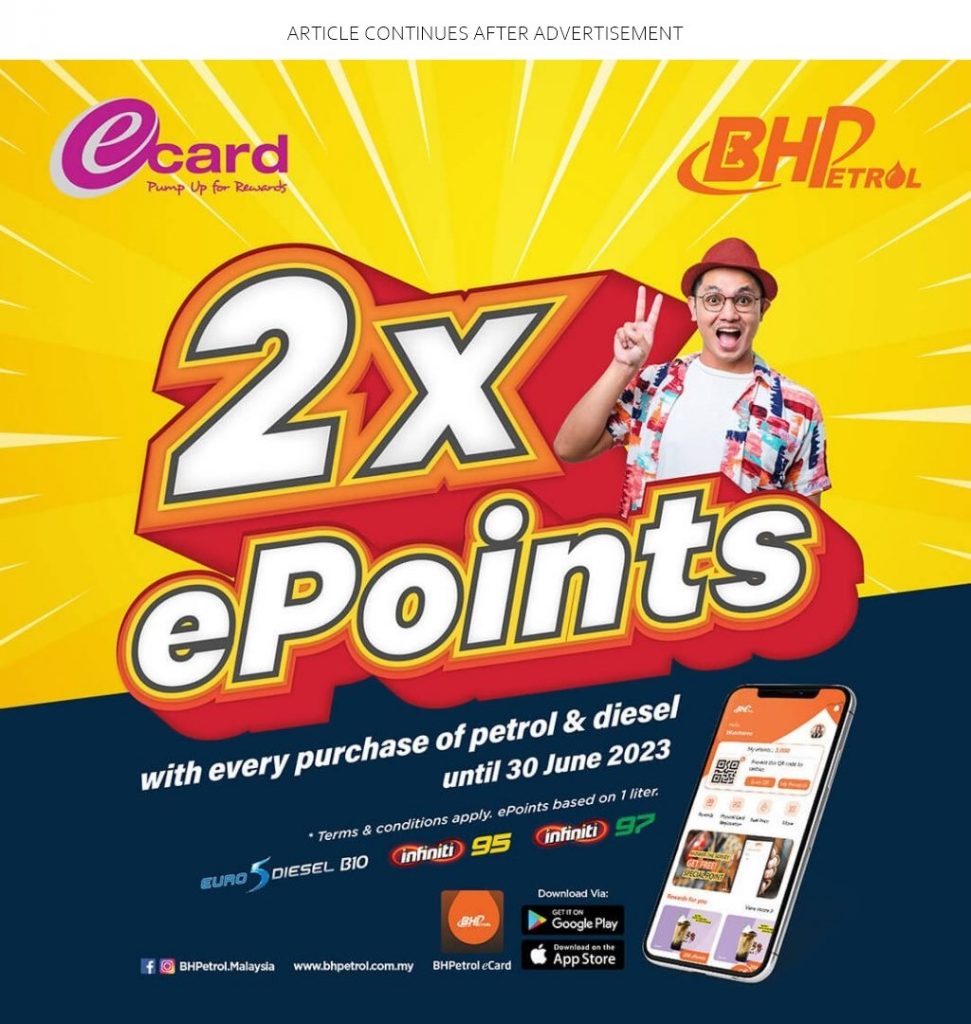 Although BYD is a supplier of batteries to Tesla, the two companies are still competitors. To avoid going up against Elon Musk's electric upstart, Berkshire Hathaway, which is managed by Warren Buffett, recently sold a sizeable portion of its stock in BYD.
The new MP3 battery from CATL, which will go into production this year, may raise the bar despite the fact that the BYD battery is demonstrating some significant advancements. According to CATL, compared to its lithium-ion phosphate batteries, the M3P battery, which is based on innovative materials technology, will have a higher energy density and perform better. The M3P battery has more manganese than the upgraded LFP cell, but otherwise is comparable.
Given how quickly battery technology is evolving, the global car industry will undoubtedly be greatly impacted in the future years as we witness significant advancements in energy density, charging speeds, and lifespan.