The all-new enhanced Ford SuperVan 4.2 is Ford Performance's thrilling entry for the 101st running of The Broadmoor Pikes Peak International Hill Climb, presented by Gran Turismo.
The event will highlight the innovative design, cutting-edge technologies, and distinctive features of the refined all-electric demonstrator that enhance its performance for the demanding hill climb.
Ford automobiles have constantly left their imprint on the renowned Pikes Peak International Hill Climb, with a history that dates back to the first race, which was completed in a Ford Model T, in 1916.
With his extensive knowledge and great skill set, motorsports icon Romain Dumas will be the lucky driver chosen to carry on Ford's proud heritage at America's most prestigious mountain race when he drives the SuperVan 4.2 for the eighth time this year.
Working together once again, Ford Performance and the specialists at STARD Advanced Research and Development produced the SuperVan 4.2. It takes centre stage as the automotive industry advances towards an electrified future by showcasing the enormous potential of electric cars in motorsports. With updated aerodynamics and a powertrain designed specifically for hill climbs, it is poised to electrify the storied Pikes Peak International Hill Climb.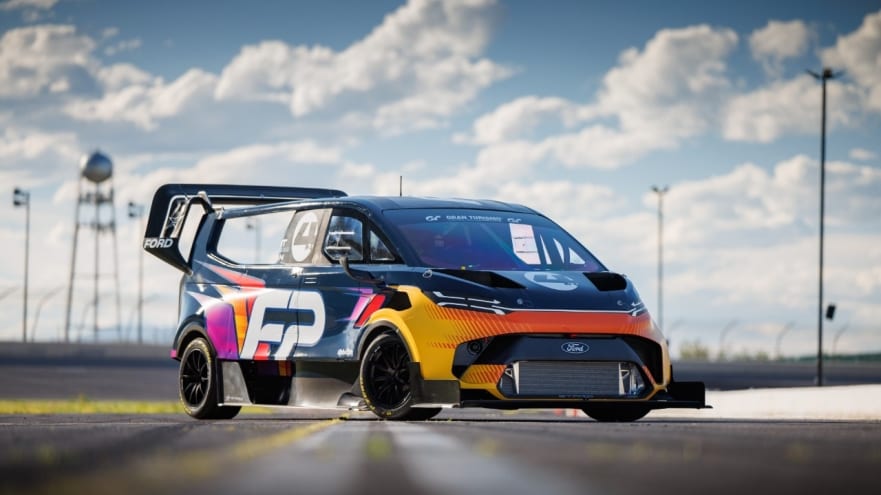 The SuperVan 4.2, an improved version of the SuperVan 4, has undergone a thorough redesign of its aerodynamics that was expressly designed to increase downforce—more than 1995kgs at 241km/h—while cutting through the high-altitude air of Pikes Peak. A front splitter and lightweight rear spoiler made of carbon fibre are two important aerodynamic components that helps it stay firmly planted on the mountain's twisty roadways. Additionally, the weight of its chassis was reduced to enhance overall stability and give agility on the winding mountain routes.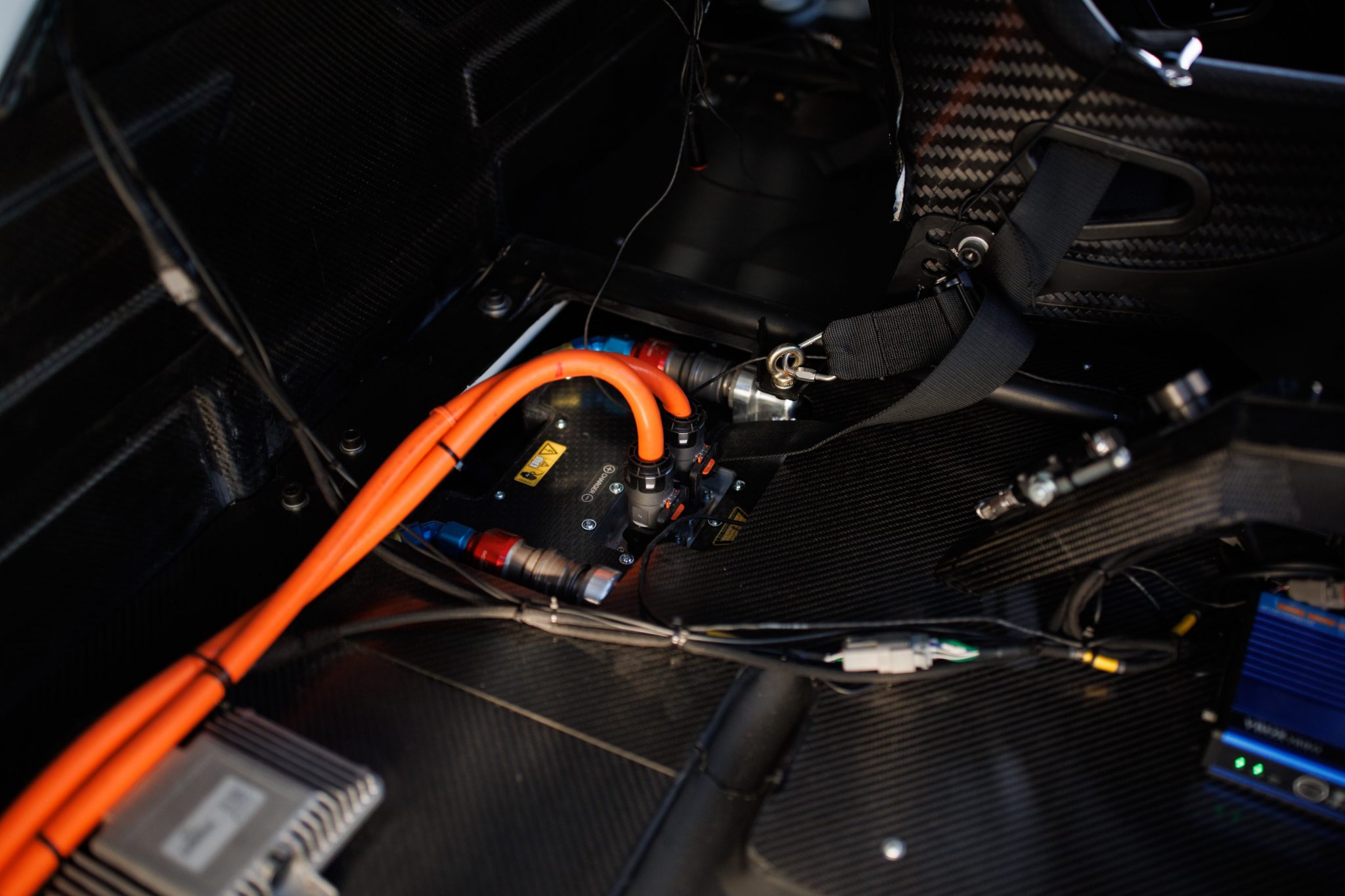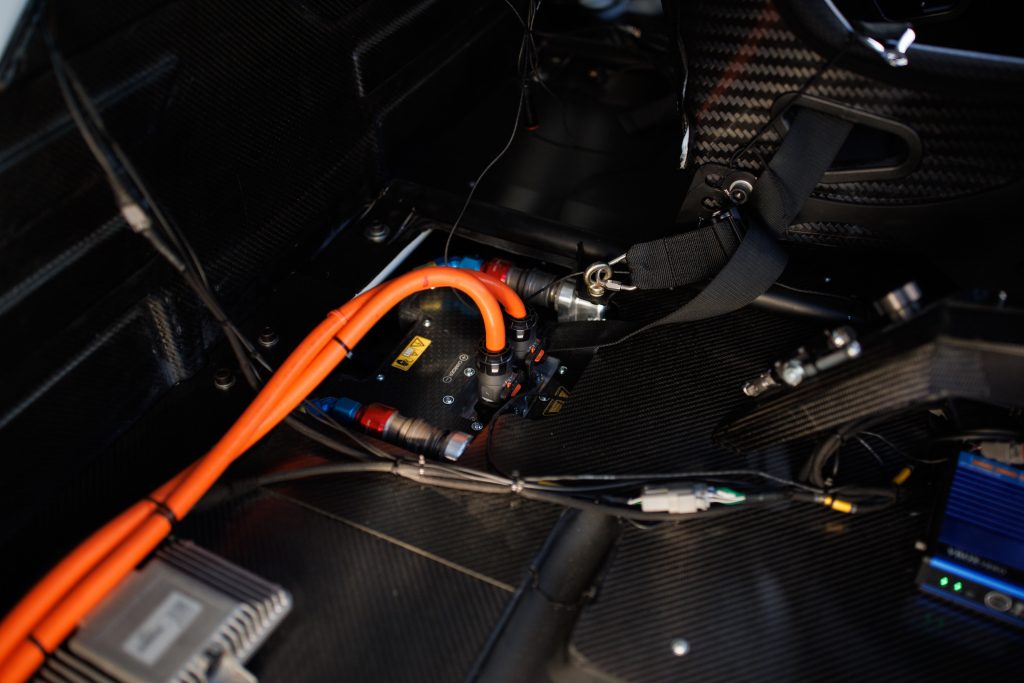 The powertrain has also undergone refinements. The van maintains its all-wheel-drive system while achieving an ideal power-to-weight ratio by lowering the number of STARD UHP 6-phase motors from four to three and using STARD's Ultra High Performance Li-Polymer NMC pouch cells. One motor powers the front and two power the back. The SuperVan 4.2 can reach its full potential with 1,400 horsepower of combined discharge power at its disposal, and it can also take use of the battery's enhanced 600 kW regeneration performance for the best possible energy utilisation.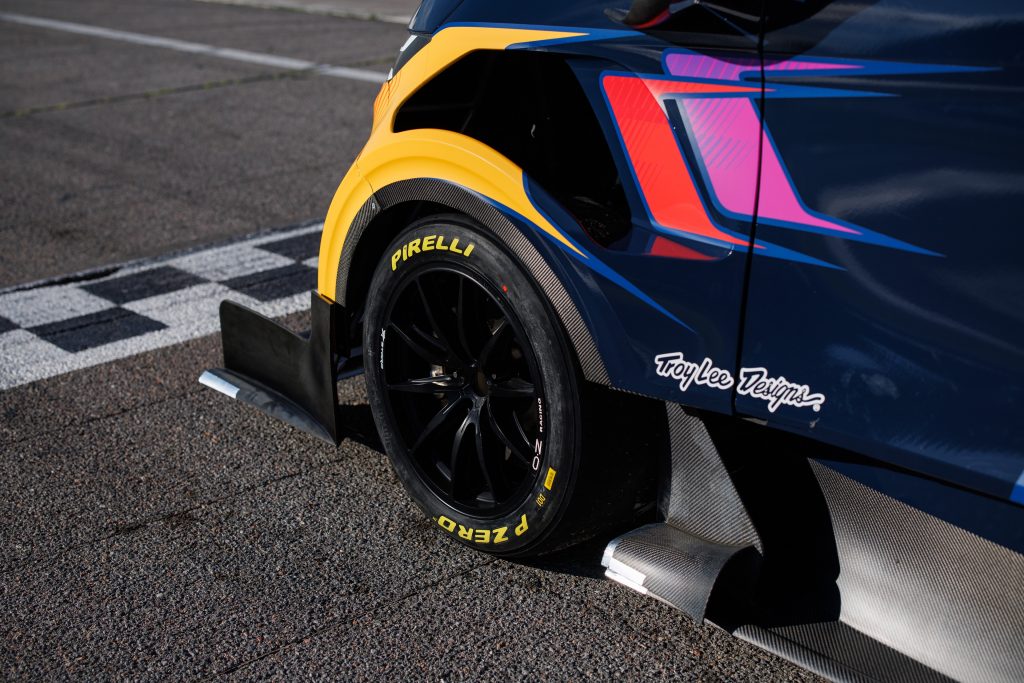 With a focus on the chassis, Ford Performance and STARD gave the SuperVan 4.2 a revised regenerative braking system with carbon ceramic brake discs, magnesium forged wheels covered in Pirelli P Zero race tyres. Upgraded driveshafts, a perspex windscreen, and a minimal race interior to remove any weight that was not necessary for the van to finish the mountain in the fastest time possible.
The Pikes Peak International Hill Climb is set to take place on Sunday, June 25.