Electric vehicles have forced manufacturers to not only rethink the powertrain, but also the design of a vehicle. The design of EV's need to be aerodynamically "slippery" to reduce drag as they cut through the air, a design element that ICE cars needed to have as well, but not to the extent of EV's.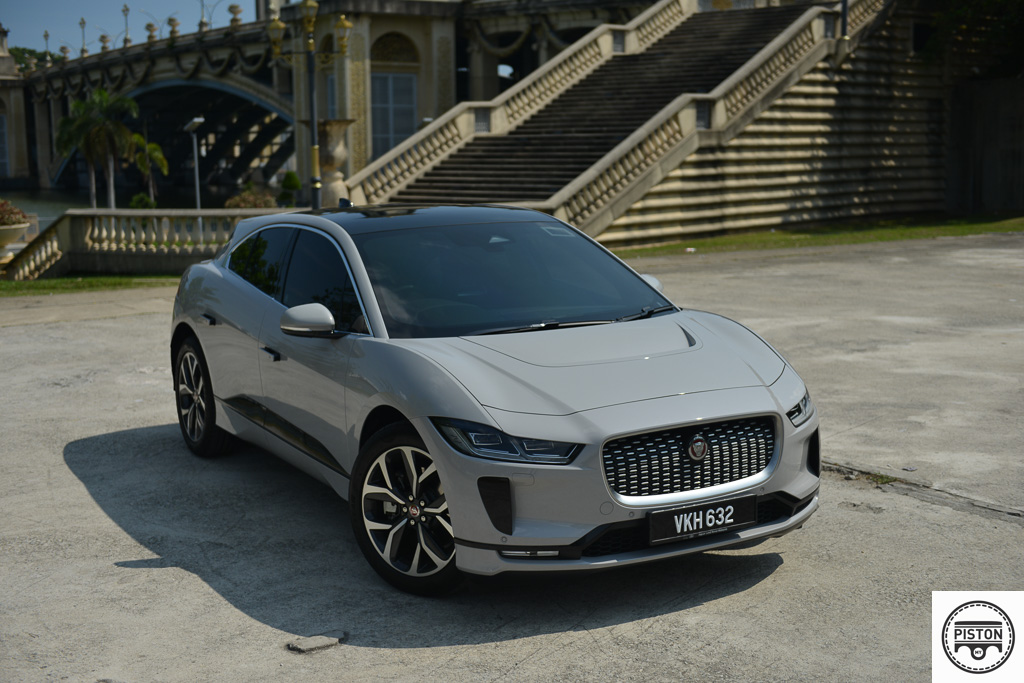 The basic idea of having a slippery design is to reduce the co-efficient of drag, a unit of measurement where the lower the number, the better. In simple terms, the sleeker the design of the car, the less air resistance it faces, the further it can go.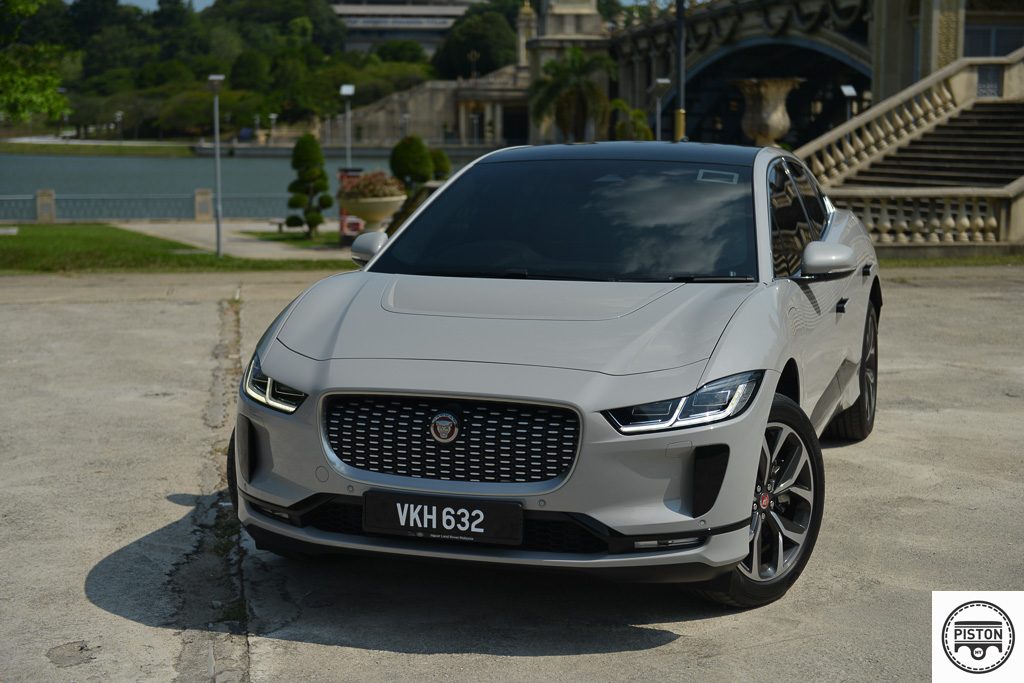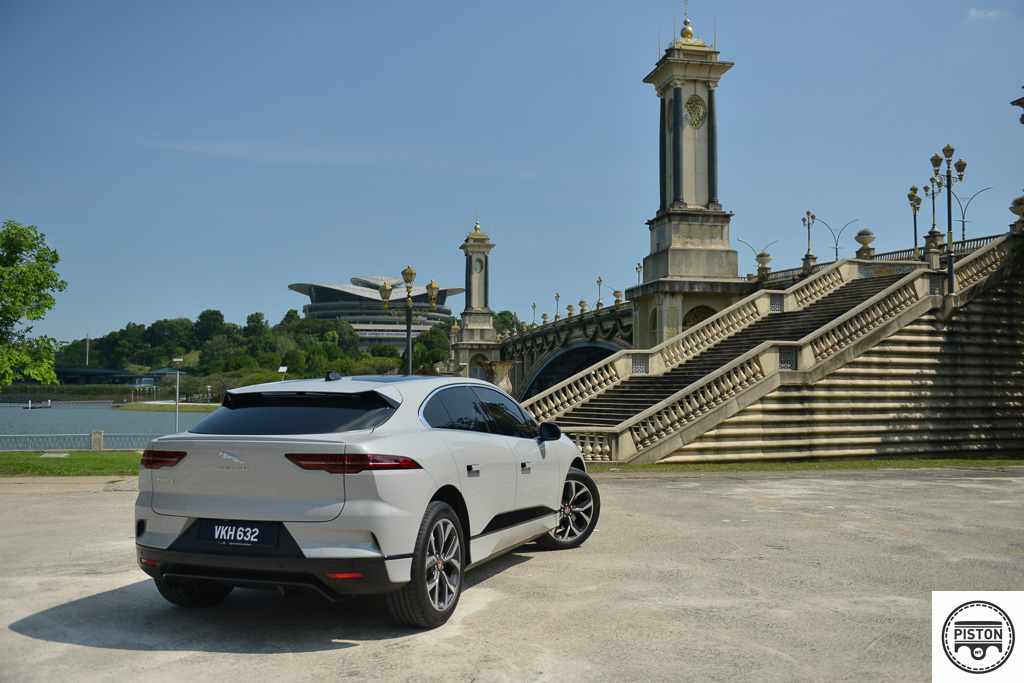 Some manufacturers have responded by simply plonking in an electric powertrain, replacing the grille with plastic panels, swapping out some body elements for better aero resistance, and using EV tyres to improve resistance. Think of the BMW iX3 for example or the i4, both cars that are based on their ICE cousins and sport similar designs.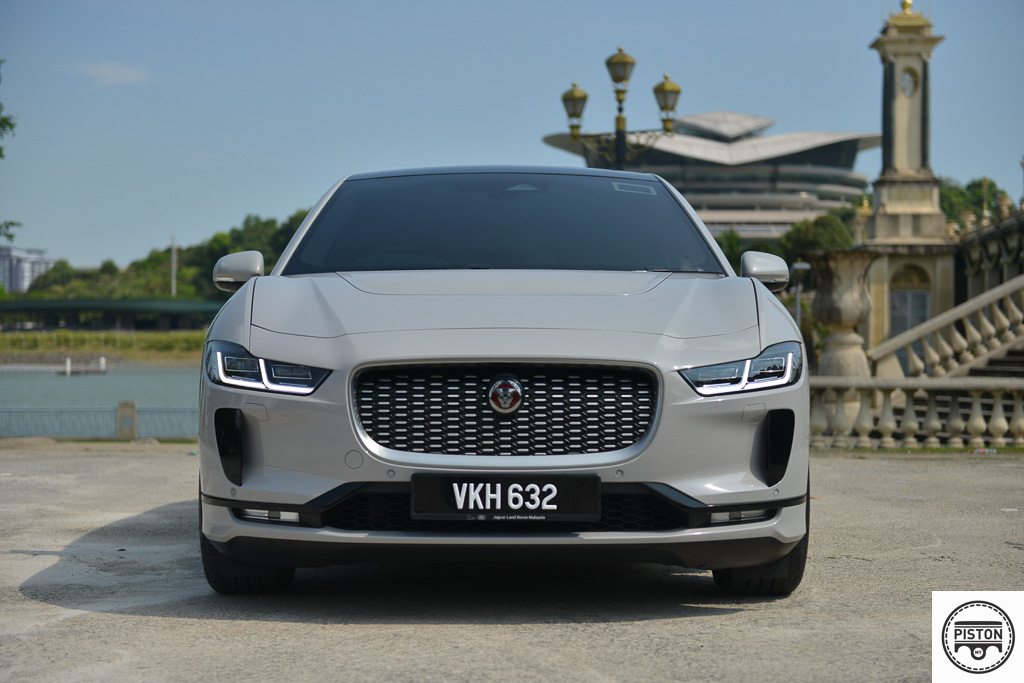 But that is not to say that manufacturers have shunned creating entirely new EV cars from the ground up. Take the Jaguar I-Pace that graces these pages for example, it is the first complete electric Jaguar ever, and it is completely new from the wheels up.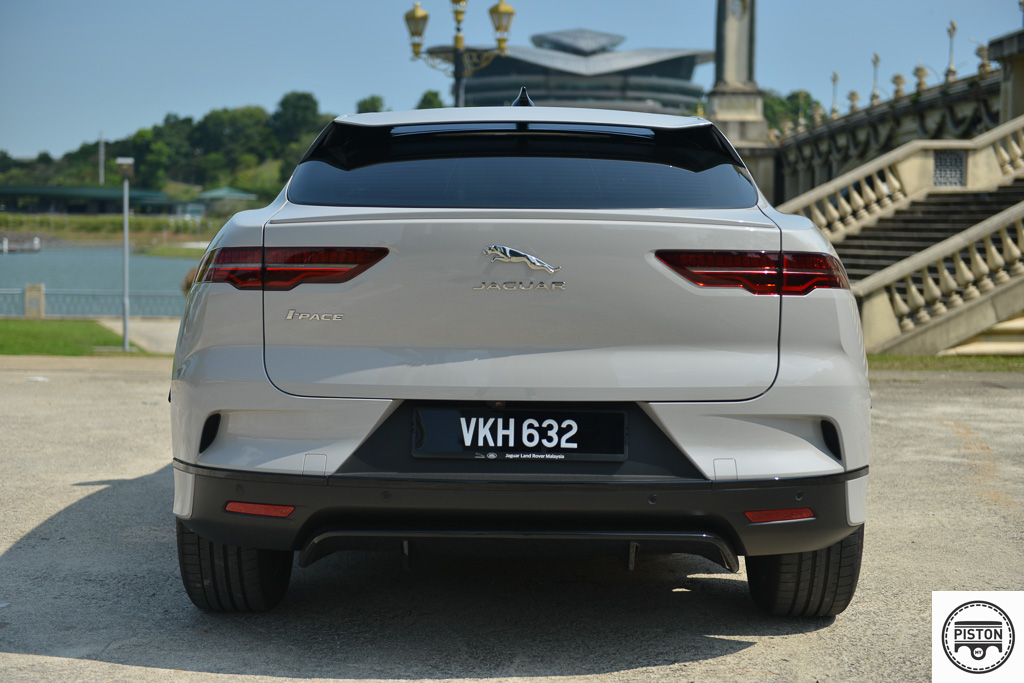 The sleek design gives it a drag co-efficient (CD) of just 0.29, which isn't exactly the best in the market, but it is high up there. The Tesla Model S with its ultra-sleek design for example, has a CD of just 0.24, which is still not the lowest. That honour belongs to the Lightyear 0, which has a CD figure of 0.175, but that is a different story altogether.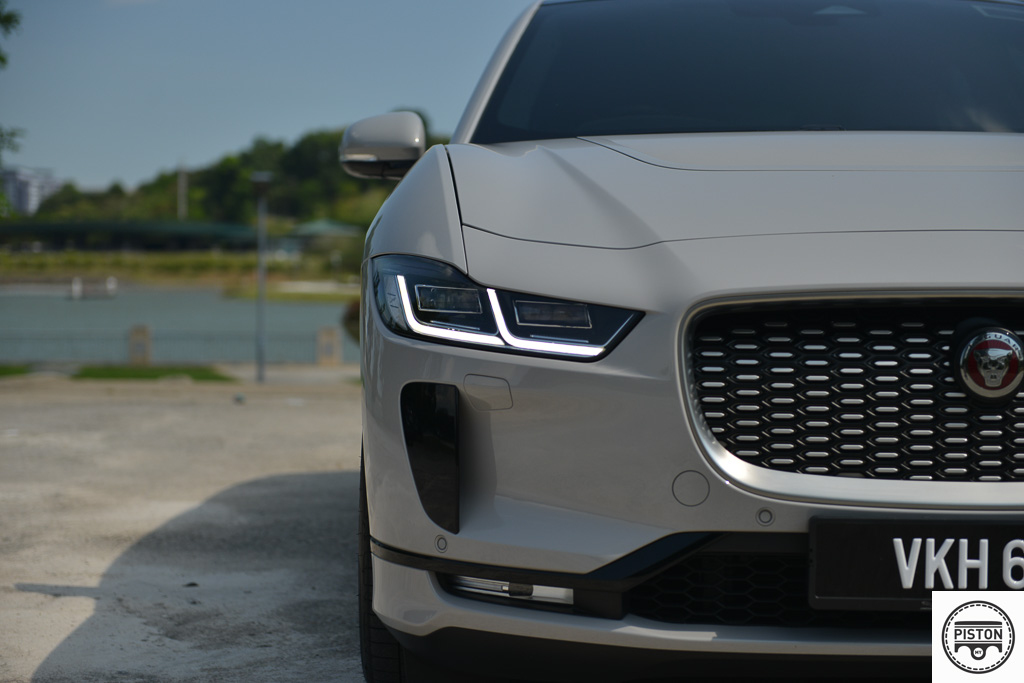 But the Jaguar is more than just a sleek looking car. The model we reviewed is the EV400 HSE, the top of the line model in the I-Pace range and it packs twin motors, one for each axles. This gives it all-wheel-drive capability, a whopping 400PS and a tarmac folding 696Nm of torque. It does the 0-100km/h sprint in just 4.8 seconds and does not stop accelerating until it maxes out at 200km/h. That is an amazing feat for a car that weighs 2.2 tons!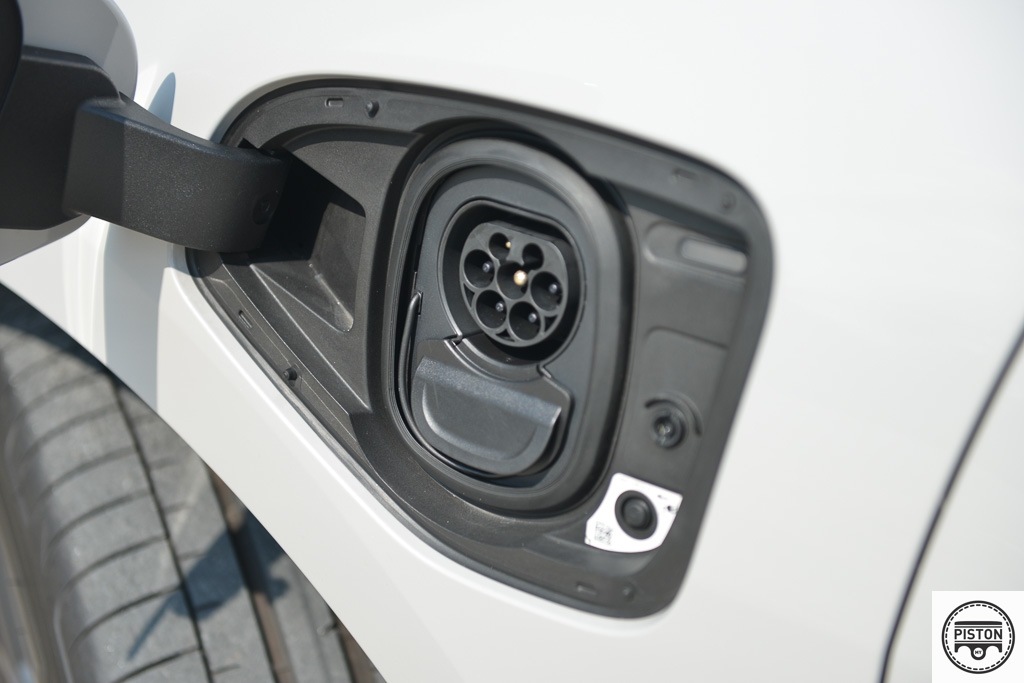 Jaguars have always been known for their performance and the figures of the I-Pace make it clear that it is still a proper wild cat underneath that sleek body. And if you are wondering how far it can go with such amazing power, Jaguar claims a combined WLTP range of between 407 and 470km, which is quite decent, but it is lower than what the cheaper Koreans and Chinese EV's are capable of.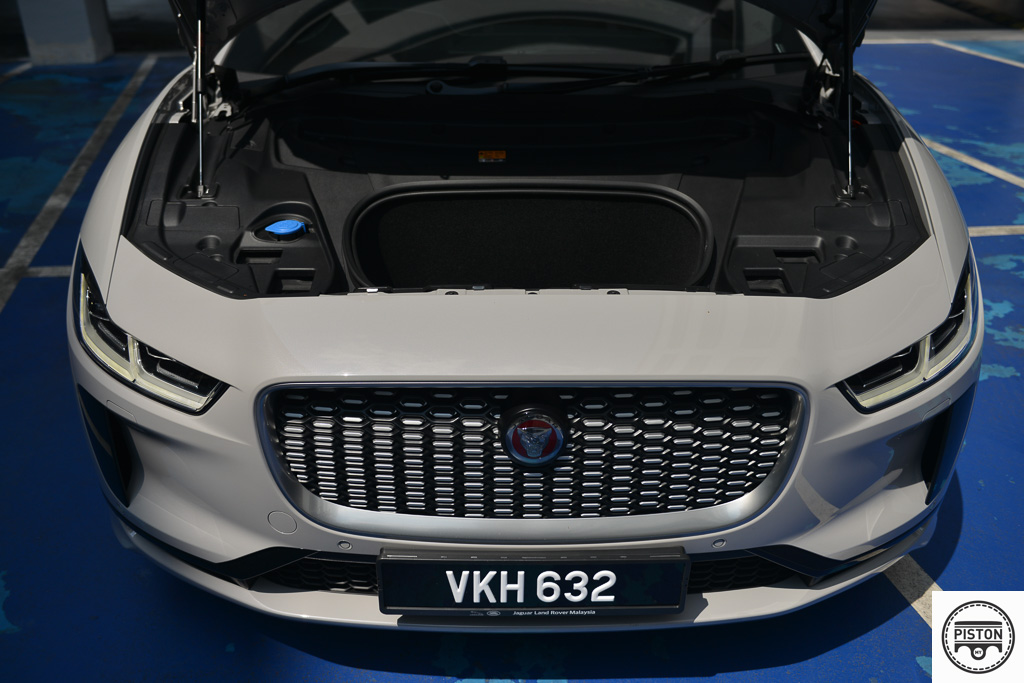 On the charging front, electric energy is stored in a 90kWh battery that can be charged from empty to 100% with a 11kW AC charger in eight and a half hours. That may seem quite long, but the I-Pace is also able to take up to 100kW DC charging via a CCS2 combo plug, and that will give you a range of 125km in just 15 minutes. Jaguar says that charging from 10% to 80% will take just 40 minutes with a 100kW DC charger.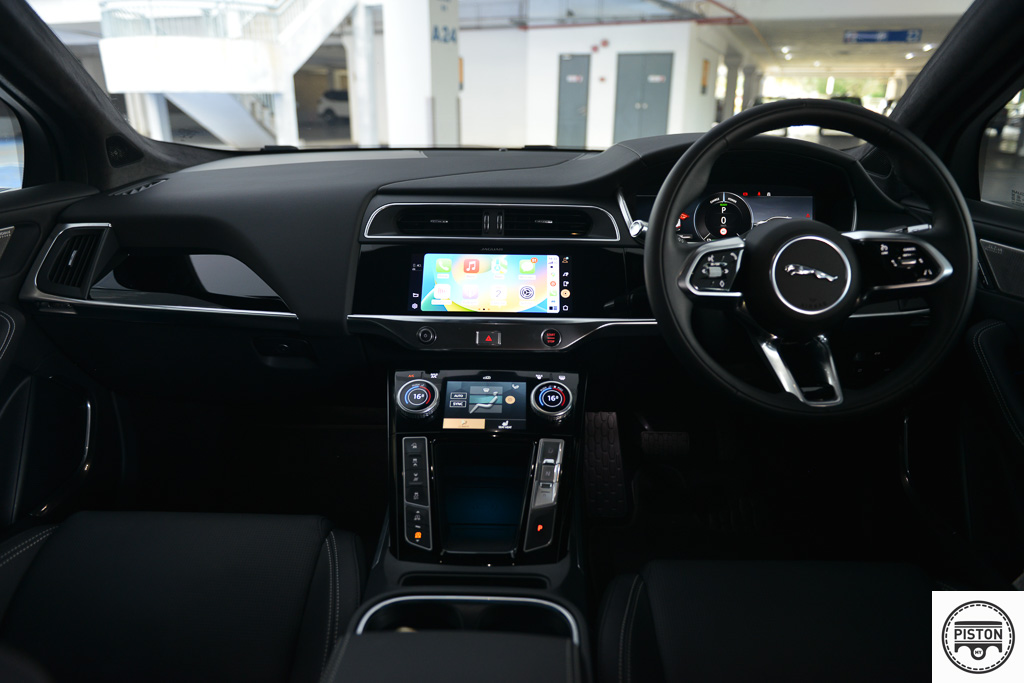 Inside, it is typically Jaguar with a blend of sportiness, advanced tech and quiet luxury. The sports bucket seats deserve a special mention here as they don't only look amazing but offer superb support when you want to have some fun in corners. Both driver and passenger seats are adjustable in 14 different ways and offer cooling as well as heating ventilation. It is rare for sport bucket seats to offer ventilation, so this is definitely a plus. Unfortunately, the sport seats are only available in the top of the line HSE model.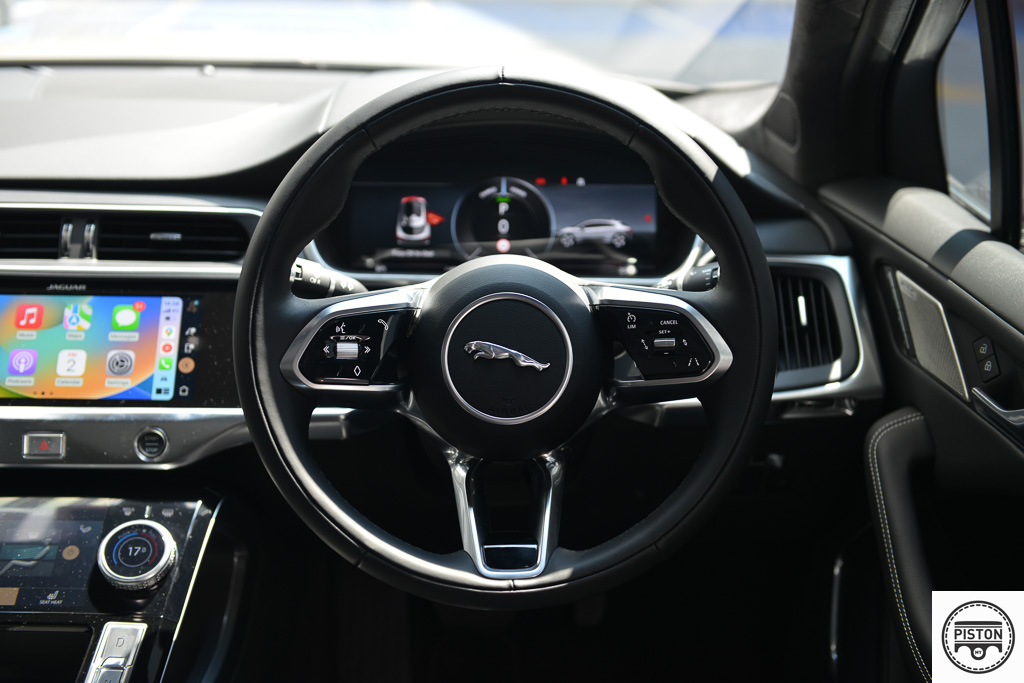 The interior also features five different screens – a 10-inch touchscreen for the infotainment system, a 5.5-inch screen for the air-conditioning controls, two small screens that show the aircon temperature as well as blower settings, as well as a 11-inch screen for the meter panel.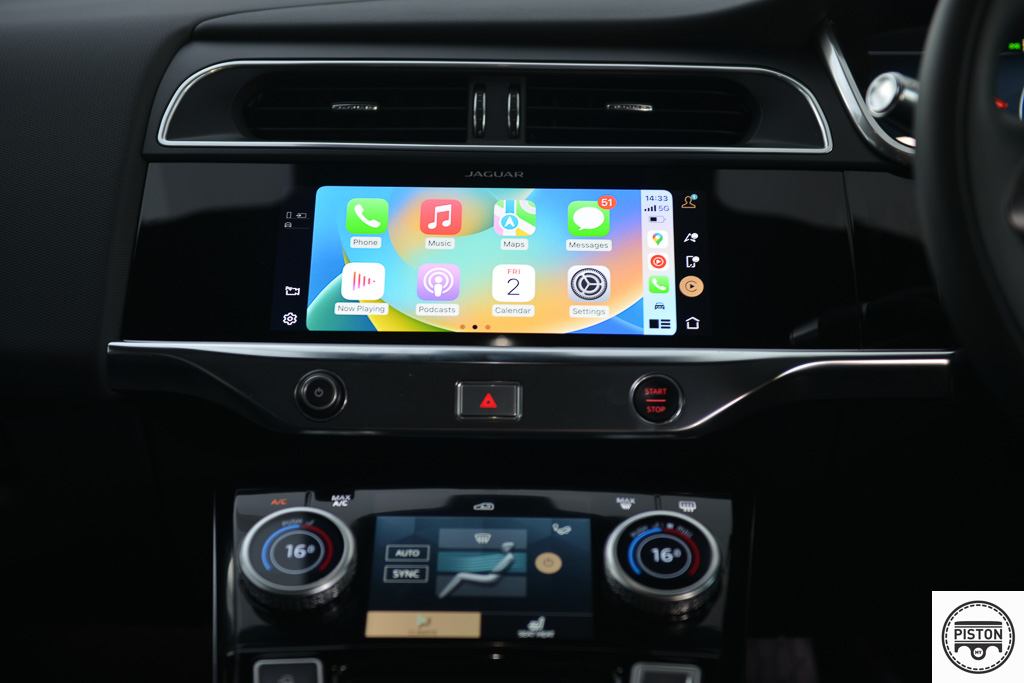 Ever since Tata took over Jaguar-Land Rover (JLR) back in 2008, all JLR products have had a unique technological element to them, whether it was rotating gear selectors that whirred up to greet the driver, or air-conditioning vents that flipped up or down whenever the car was turned on or off. JLR products have been unique and the I-Pace is no different. Besides the lovely seats, the centre piece of the I-Pace's dashboard are the aircon control dials. Circular in design with an aluminium, watch like bezel with small, colourised screens placed inside, the dials are a wonder by themselves.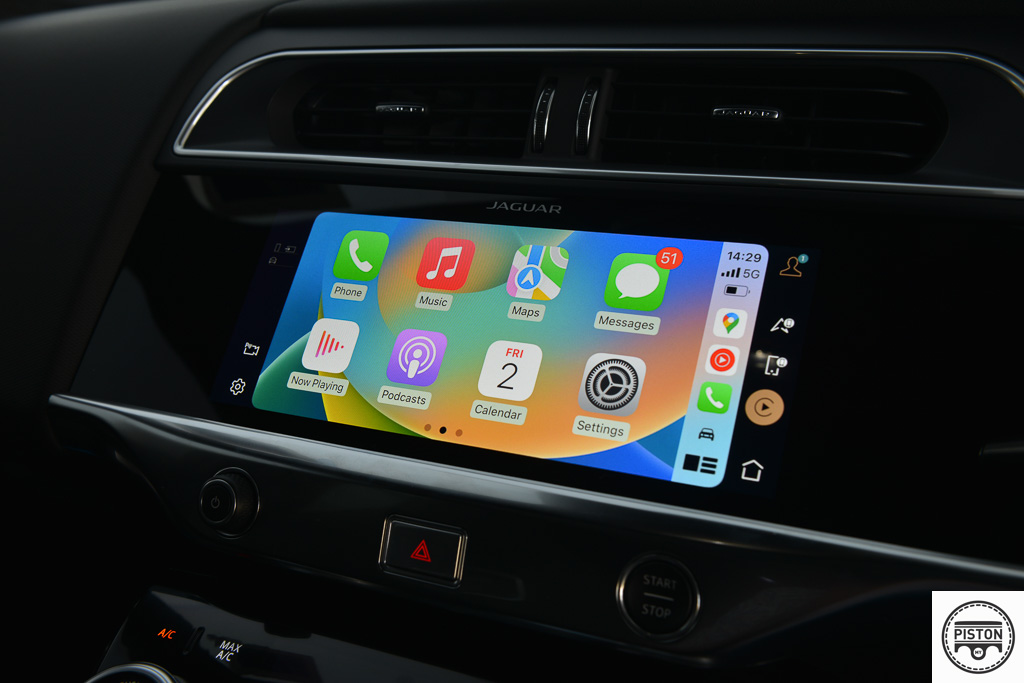 But using them can take some getting used to. For example, besides the air-conditioning settings, the same dials also control the seat ventilation fans, which offer three different settings from low to high. But to adjust the fan settings you must press the dial down and scroll to the left or right. For temperature adjustment, you have to pull the dial upwards and turn the dial for your preferred temperature.
It may sound complicated here, but it makes a lot of sense after a while. Not to mention that it looks good as well.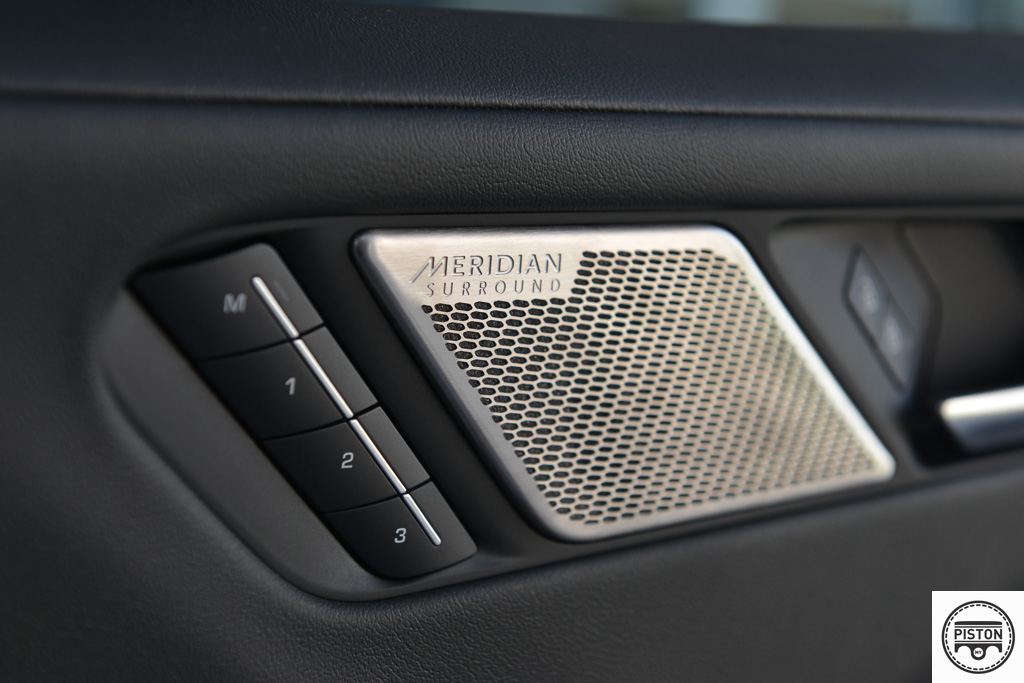 As for entertainment, the I-Pace HSE offers an 11-speaker Meridian sound system with wireless Apple CarPlay and Android Auto. There are very few cars that make Metallica's S&M sound as if it were being heard in an orchestra hall, the I-Pace makes that classic album sound like it were being played live with Kirk Hammett sounding like he was plucking guitar chords in your ear.
But despite its good looks, luxurious interior and smart technologies, the real star of the show is in the way the I-Pace HSE drives.
In the olden days, Jaguar was synonymous with opulence and power. And later, with models such as the XK and XJR, Jaguar began crafting a reputation as a builder of proper sports cars that enthusiast loved. Some motoring scribes argue that BMW's M division and Mercedes-Benz's AMG built better performance cars, but with big power and trick electronics, Jaguar was not far behind.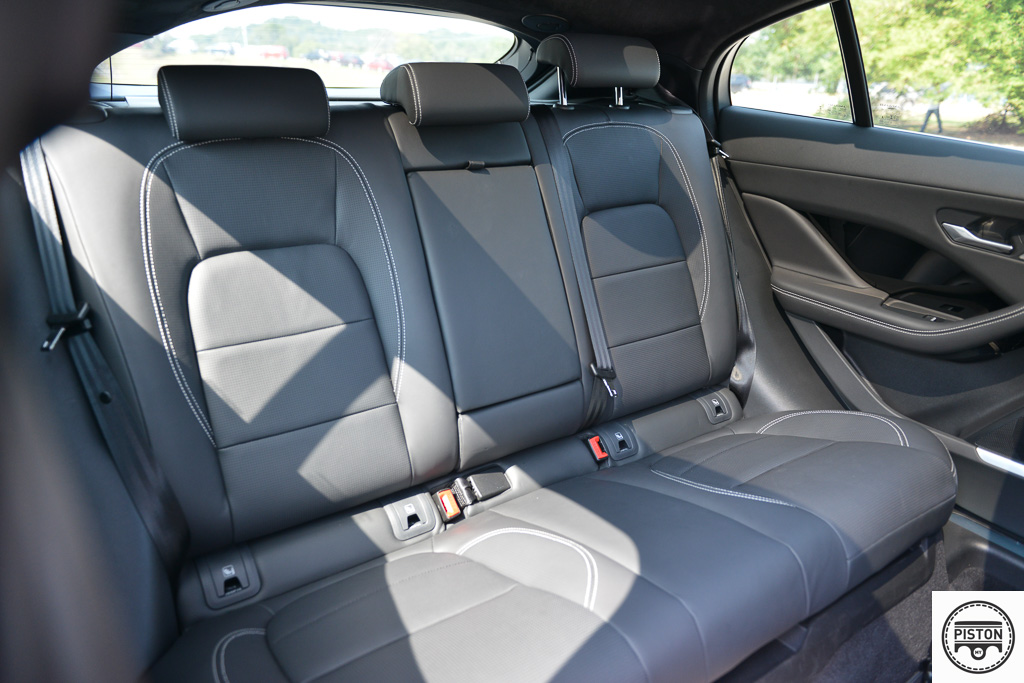 The I-Pace builds on that reputation with its own brilliant on road character, and we would argue that it could put some hot-hatch's and EV's to shame when the road gets interesting.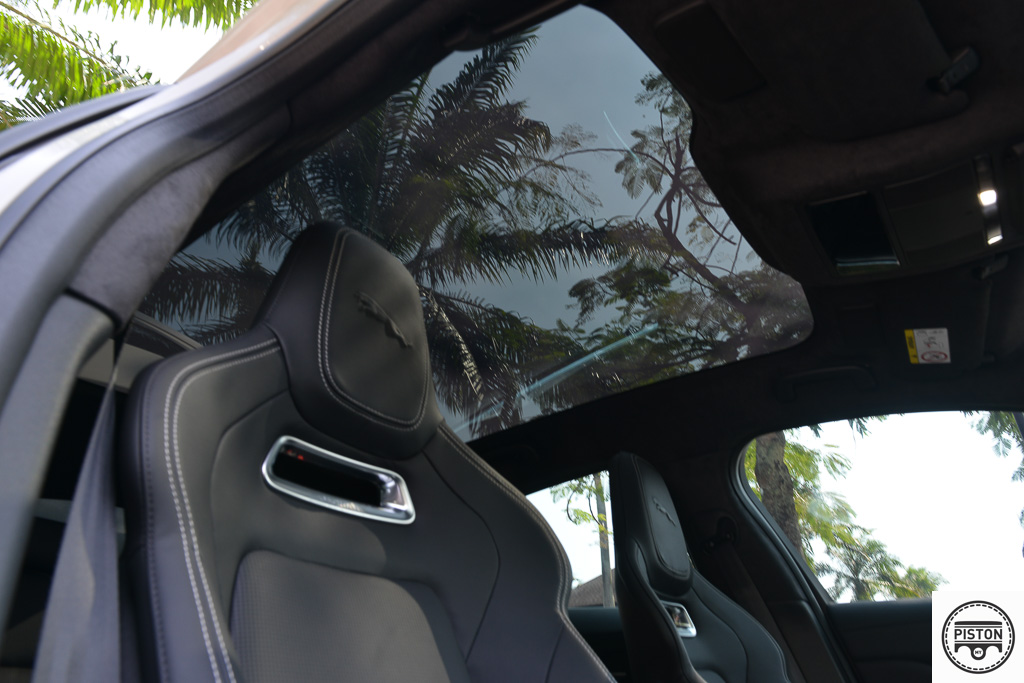 The air suspension of the HSE adjust to the selected driving mode – supple and comfortable in Comfort mode, stiff but not trashy in Dynamic mode, which is basically Sport mode in Jaguar (and, whisper this … Audi) lingo.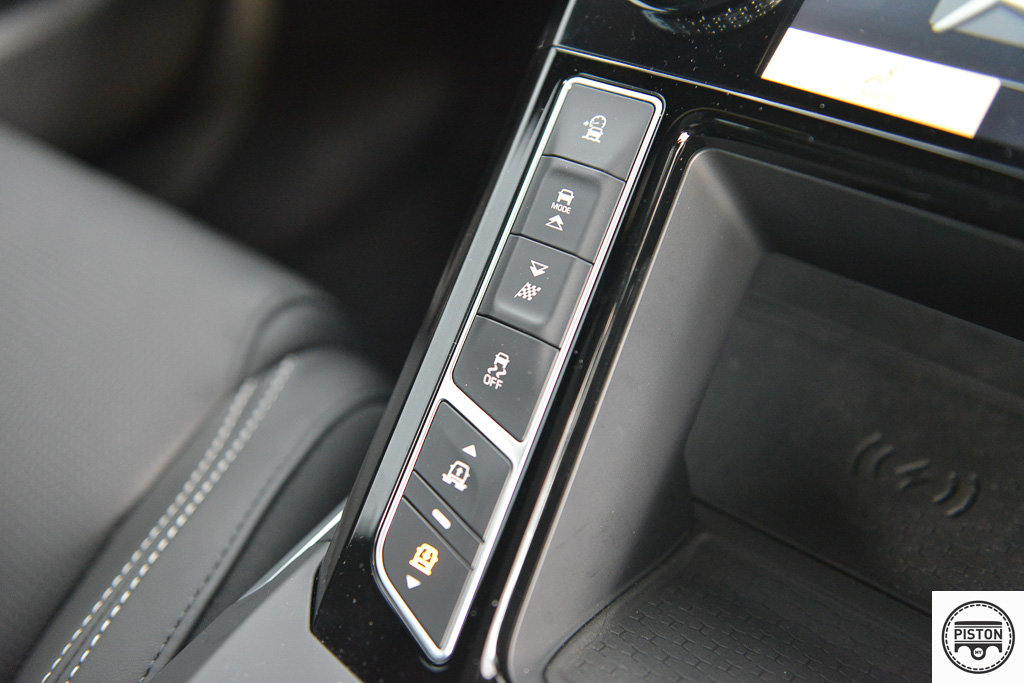 The HSE model comes with air suspension while the other models ride on regular coil-overs. This means that the ride quality changes depending on which drive mode you select, of which there are three. The suspension becomes soft and supple in comfort mode and this makes the interior feel like an old gentlemen's cigar launch, complete with Active Noise Cancellation Technology that cancels out ambient noise to provide for a truly serene drive.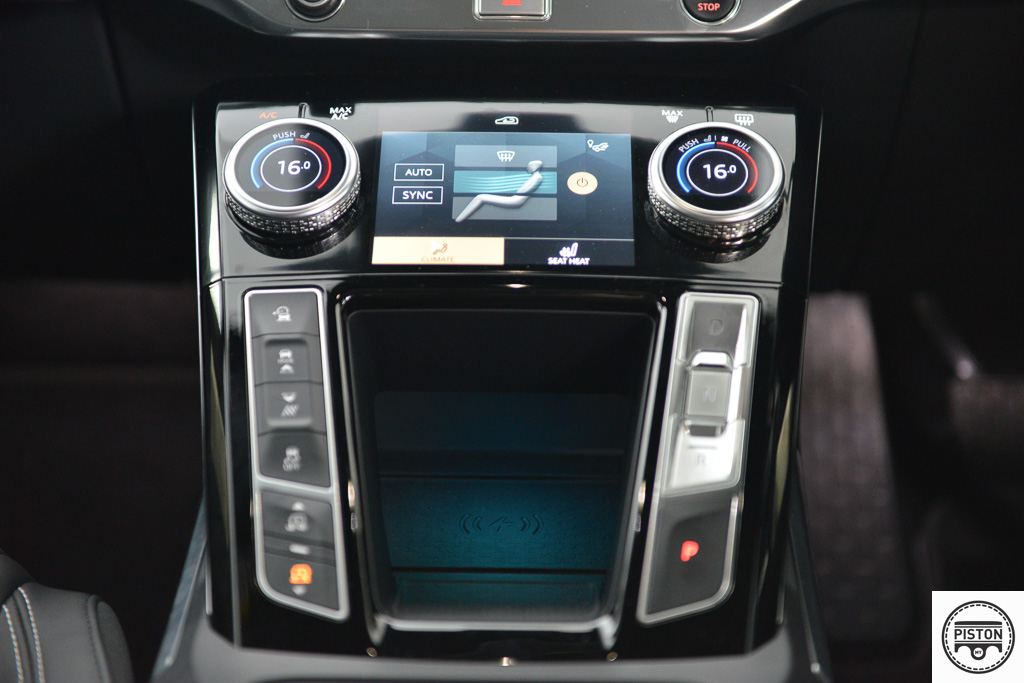 But in Dynamic mode, which is basically Sport mode in Jaguar (and Audi) lingo, the I-Pace becomes a proper brute, with a soundtrack to match even. You might be thinking that EV's don't have an engine so how could sound good? And you would be right. Except that Jaguar has thought of that too (and many other car makers in fact), and have resorted to producing an artificial exhaust note. In this instance, it sounds like a naturally aspirated big V8. And this is piped back into the cabin through the speakers.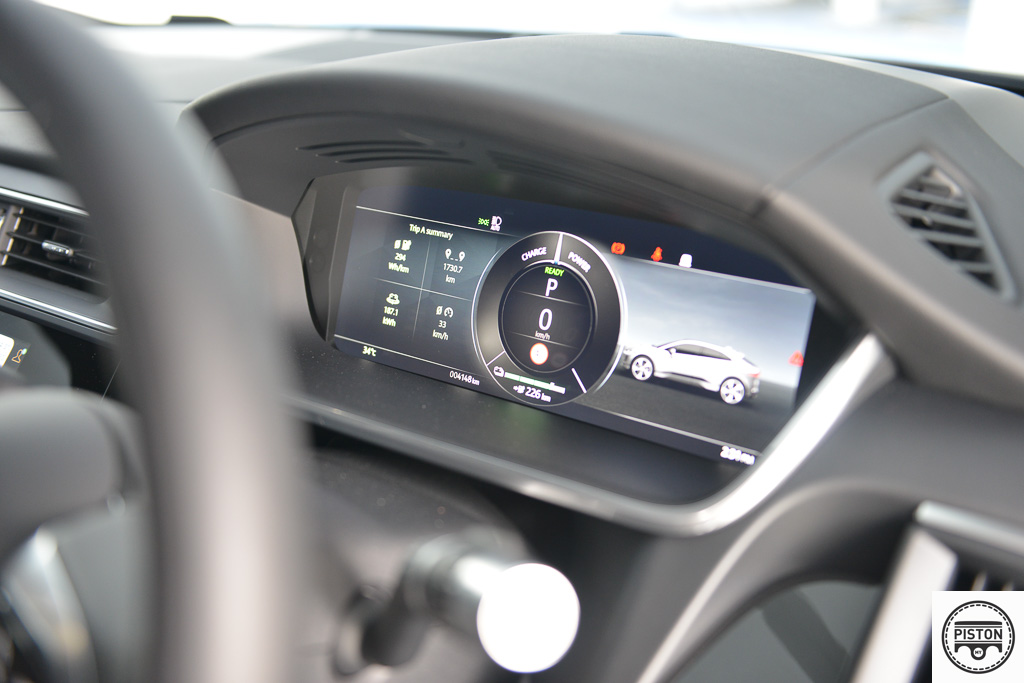 The aforementioned suspension stiffens to a point where the I-Pace has noticeably reduced body roll. You can even chuck into a tight corner, feel the Goodyear Eagle F1 SUV tyres dig deep for grip, get on the accelerator, and simply catapult out. There are times where the back of the car feels like it may step out of line, especially when you get on the accelerator too early and in mid corner, but this is after all a Jaguar that is designed for comfort and to impress its occupants. Being sporty is a by product, not a point of focus for the I-Pace.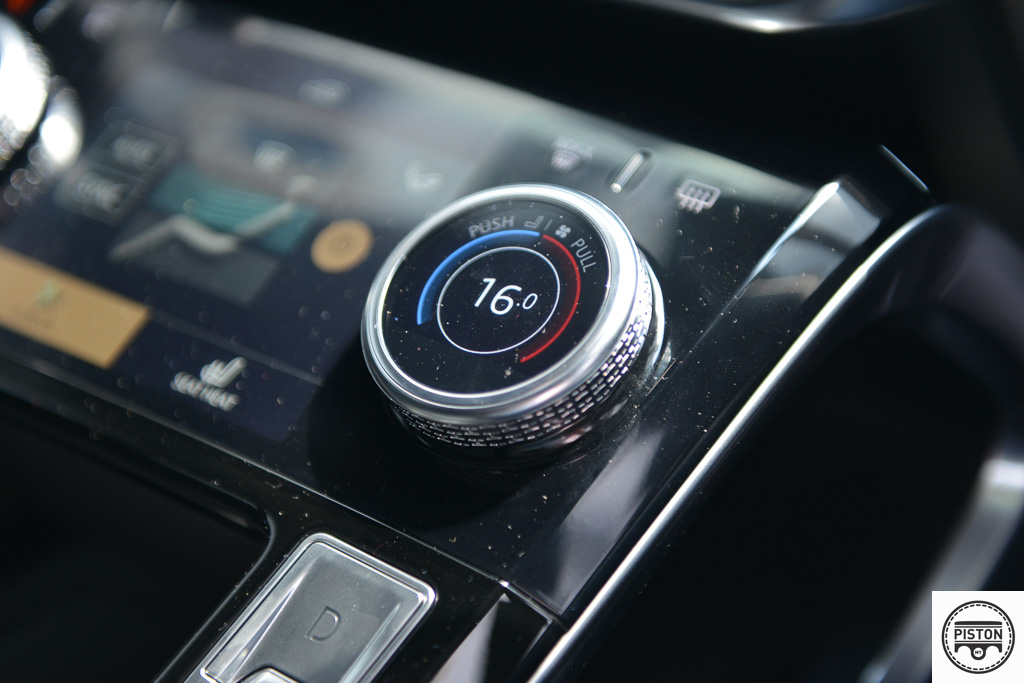 All that aside, it is difficult to fault the I-Pace, but if we must pick one thing, it would be the pop-up door handles. They feel 'plastic-ish' to the point where they feel like they may break off at some point in time. They handles do not match the overall quality that this Jaguar oozes, which is a bit of a pity but not a deal breaker.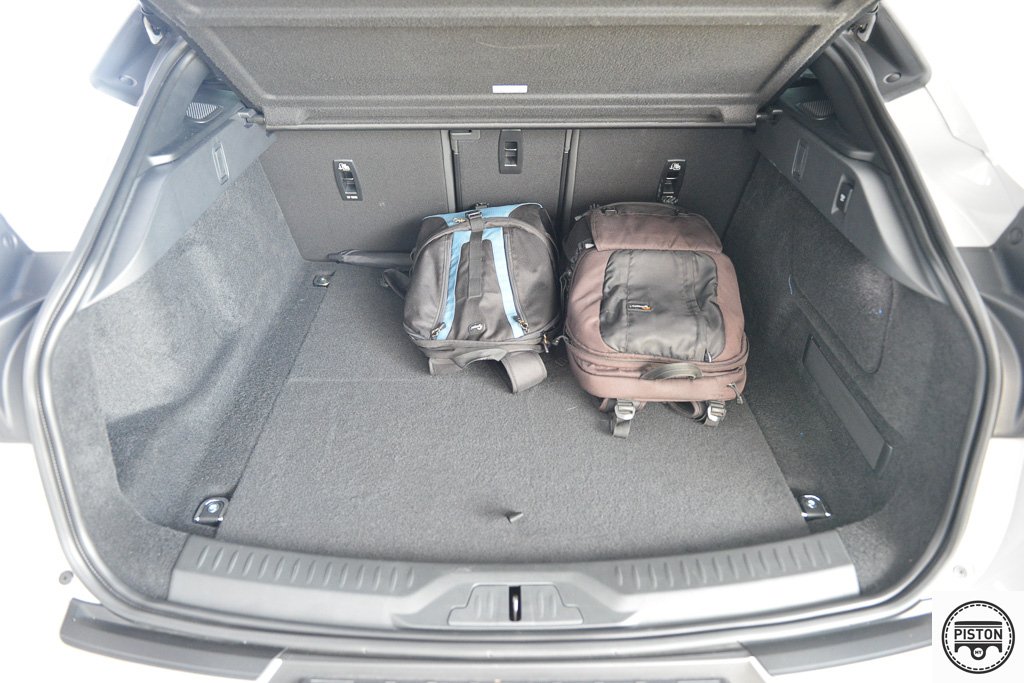 In a world where the Chinese and Korean EV's seem to dominate with their impressive range and big batteries, the Jaguar I-Pace is a refreshing take where an old-world brand meets modern demands, and it comes packed with everything that a Jaguar has stood for over time as well, and with a price tag to match.
The Jaguar I-Pace HSE model is priced at RM498,800 and comes with a five year warranty as well as an eight year warranty for the battery. If you are inclined towards an EV but find that the BMW's and BYD's are just too common, the I-Pace will give you something to smile about.
Specifications:
Powertrain: Twin Motors with 90kWh battery
Power: 400PS
Torque: 696Nm
0-100km/h: 4.8 seconds
Top speed: 200km/h
Range: 407-470km (Combined WLTP)
Charging: 40 mins (10%-80% with 100kW DC charger)
Suspension: Electronic air suspension with adaptive damping
Likes: Great design, beautiful interior, superb ride
Dislikes: Door handles feel a bit cheap