Volvo Trucks Malaysia (Volvo Trucks) has officially introduced its fully electric heavy-duty prime movers for Malaysia and the launch also marked the first electric heavy-duty prime mover to be launched in the Southeast Asia region.
Following the announcement, Swift Haulage Berhad, an integrated logistics company, became one of Volvo Trucks' first adopters of the electric truck.
According to Volvo Trucks, the emissions from one heavy-duty truck are comparable to those of up to 47 passenger vehicles. The comparative research revealed a larger requirement for stakeholders to develop an electric vehicle (EV) ecosystem that is friendly and appealing to operators in the transport and logistics segment from the policy level through to the operational level.
Charging and Power
The Volvo FM, FH, and FMX fully electric models were all introduced as part of the formal unveiling. For different applications and market niches, Volvo's electric prime movers are built with a variety of axel layouts. This is mirrored by variable battery configurations available with a total energy storage of up to 540kWh.
According to independent tests, under the same driving conditions, the electric truck has the ability to use 50% less energy than a Volvo FH diesel-powered engine, giving businesses better fuel economy for travelling the same distance.
When asked about the 300km range sufficiency, Volvo told us that an experiment was carried out based on Volvo's customer database. According to that experiment, the travel distance for the majority of truck drivers and non-truck drivers does not exceed 300km. Under various circumstances, only about 8% exceed 300km.
As for the power output, it features a New Electric Drive Unit with up to 490kW (656hp) and 2,400Nm torque.
To address infrastructure issues, the Swedish truck manufacturer is collaborating closely with governmental organisations, energy suppliers, and partners like the Malaysian Green Technology And Climate Change (MGTC). This involves working with highway concessionaire PLUS Expressways Berhad to contribute technical know-how for the infrastructure for commercial vehicle charging.
Volvo Trucks also noted that they will work closely with their customers to plan travel routes if they need to exceed more than 300km and charging stations are required.
Volvo Trucks will be listed in the MyHijau directory, a government project to encourage the procurement and purchase of green goods and services by various industry players in Malaysia due to its partnership with MGTC. According to safety, quality, and performance standards specified by MGTC, Volvo Electric Trucks will soon earn the MyHIJAU certification, a green product recognition programme in Malaysia.
Companies buying Volvo Electric Trucks will be qualified to take advantage of green technology tax incentive programmes such as the Green Investment Technology Allowance (GITA), as they will be part of the MyHijau mark.
As of now, the current available charging stations for these trucks are at Volvo Shah Alam and Swift Haulage Berhad in Port Klang.
Exterior
The truck is aerodynamically designed with rounded corners for reduced air resistance and optimal range performance. Overall, it has Volvo's signature design language which features Volvo Truck's signature V-shaped LED lights. It also has multiple axle configurations from 4×2, 6×2 and 6×4 to fit multiple various business operations.
Interior
The drivers were a priority in the design of the FM Sleeper cabin. Materials were carefully chosen to reduce petrol emissions in the cabin and to avoid injuries through the use of energy-absorbing materials in the design.
Dynamic information is shown on a 12-inch high-resolution display with a chrome ring surround and halo lights, ensuring easy reading.
The focal point of the vehicle information system is the 9-inch side display. Drivers have a secure and practical way to interact with the system thanks to its controllability utilising touch functionality or buttons on the steering.
Now we come to the part which Volvo is well known for; the safety features. According to Volvo, they never compromise on safety and presented some real-life scenarios of what might happen if there were to be a collision. These were of course in a video format and we were impressed with the safety level included in this electric truck. But then again, it's Volvo so we did expect the safety level to be on par or higher than its competitors.
Passive safety features include:
Emergency exit at the top-front
Strong cab structure
Front underrun protection
Airbag (driver's side only)
Sturdy side protections
Active safety features include:
Volvo dynamic steering
Stability assist
EBS brakes
Electronic stability control
Front short range assist
Road sign recognition
Side collision avoidance support
Passenger corner camera
Lane keeping assist
Downhill cruise control
Active Grip Control
Collision warning with emergency braking
Something else that is well thought out is the electric driveline which operates in silence. It is so quiet that artificial sounds have been used to make the truck's presence known to pedestrians and other road users.
Volvo electric trucks present an atmosphere with no low-frequency engine noise and no vibrations in the cabin from the perspective of drivers who normally work long shifts. This feature increases safety because it allows drivers to easily speak with coworkers and hear sounds around the truck, such as when working around the exterior of the truck.
Volvo Trucks makes use of its cutting-edge technology and know-how to train and support truck drivers, mechanics, and operators about EVs, maintenance methods, and share best practices.
Now, this is not like a normal car launch where there is a base price available. When asked about the pricing, Volvo stated that there is no base price due to the fact that each truck will be specifically modified to customer's needs. Therefore, the prices will vary depending on the usage of the truck.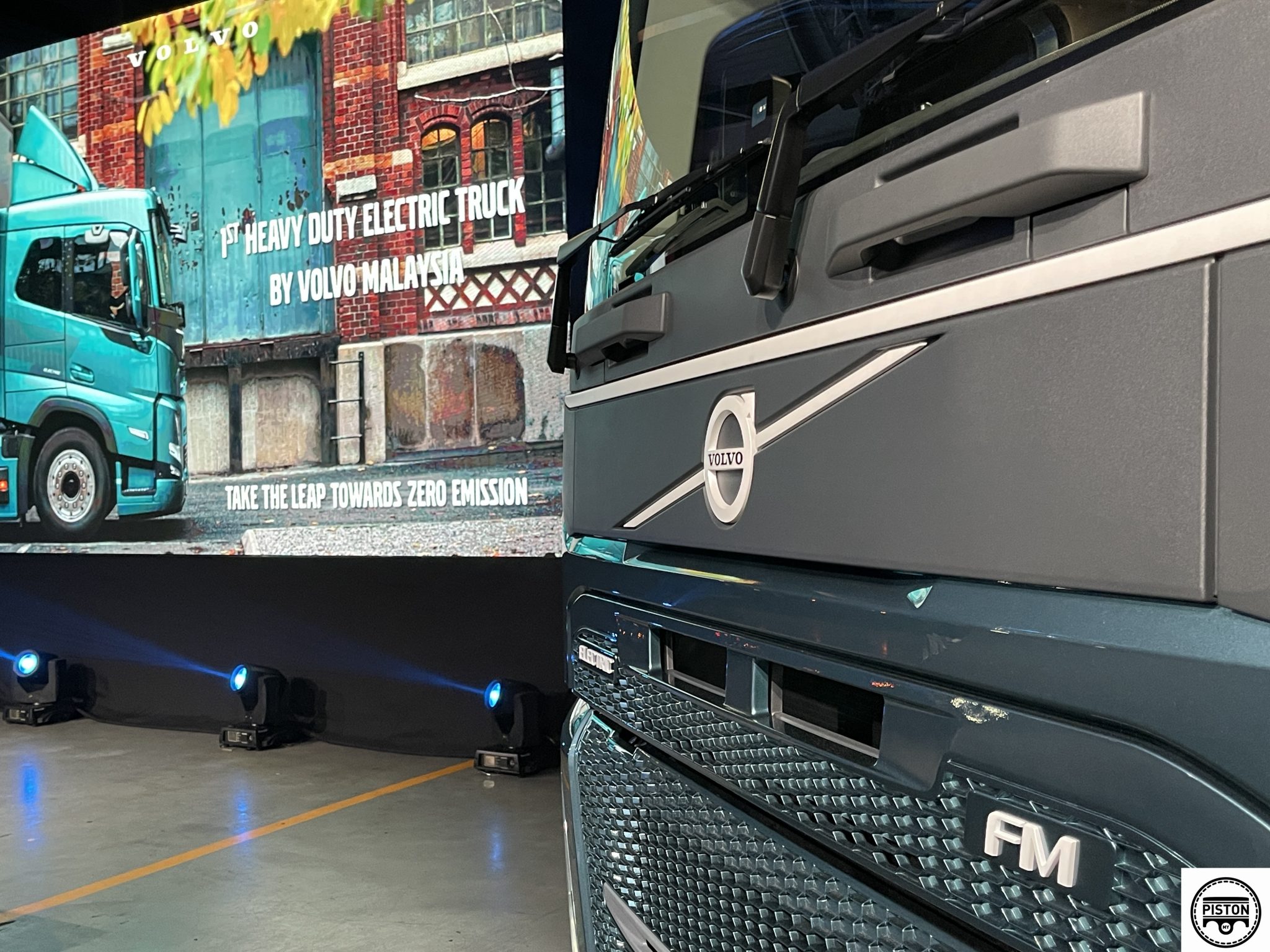 However, Volvo stated that customers will be able to save thousands in terms of energy cost savings per year, eight years of the extensive service contract which includes maintenance, repair and warranty of batteries. Also mentioned was a financing tenure of up to 10 years.