Volkswagen has just released the first sneak peek of the brand-new Passat, which will make its global debut at the end of August this year. However, the all-new Passat variant will only officially be launched in the first quarter of 2024.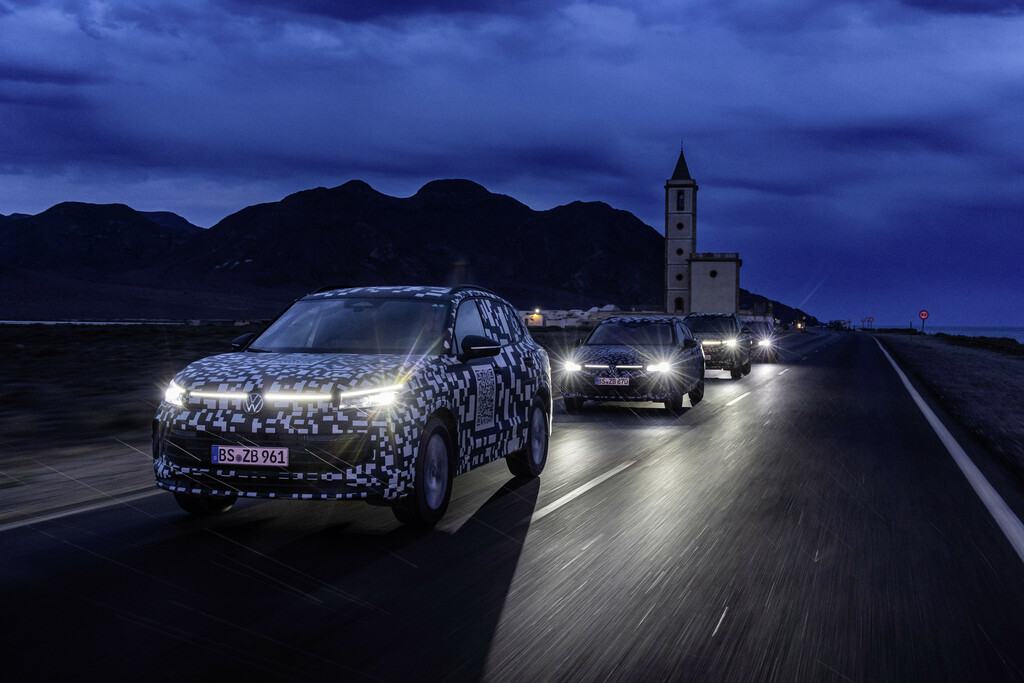 This new variant will be 144 mm longer than its predecessor, measuring 4917 mm in length. It will also have an extra 50 mm of legroom due to its larger size. Cargo space has increased by 40 litres to 690 litres with the rear seats in place. When the seats are folded, the volume increases by 140 litres over the original Passat waggon to 1,920 litres.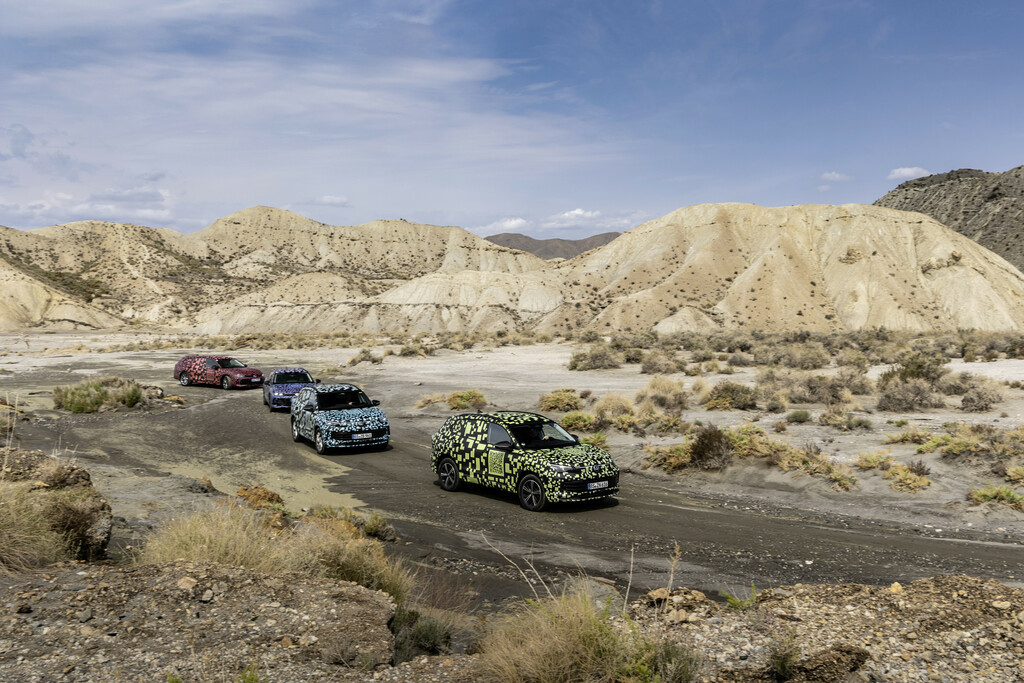 Front seats with ergoActive technology will be available as an option. These have electrical adjustability (up to 14-way, depending on model and equipment) as well as massage and air conditioning capabilities that can be programmed variably.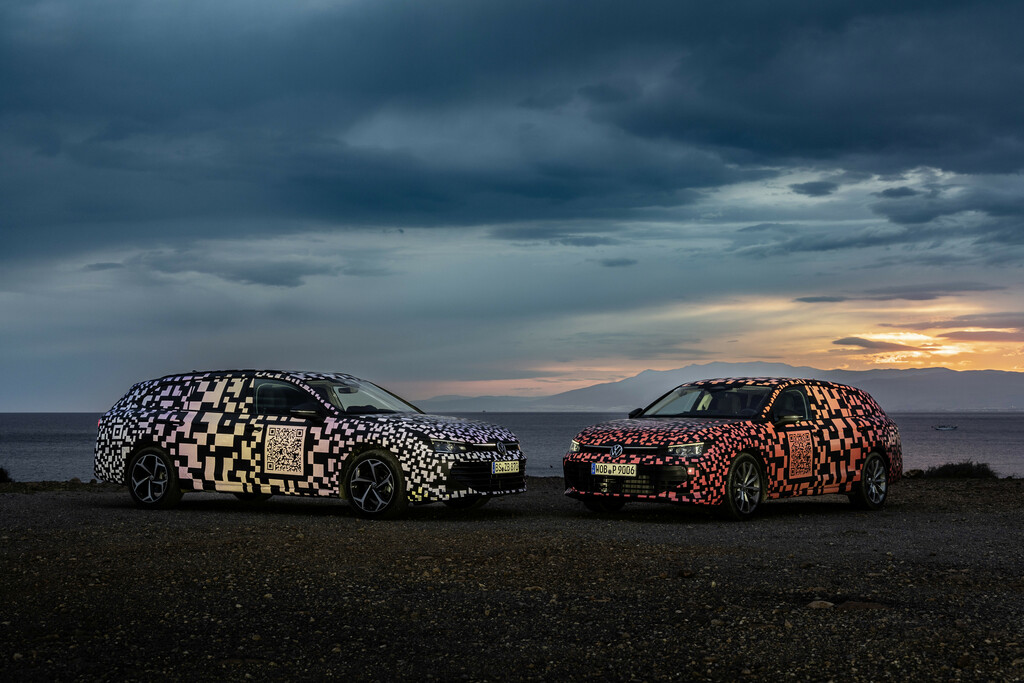 It will include a newly designed cockpit as well as a new infotainment system. The new standard infotainment display is 12.9 inches. A new 15-inch display will also be available as an option or dependent on the equipment. Under the infotainment system display, there are backlit touch sliders that may be used to control the volume and temperature of the interior.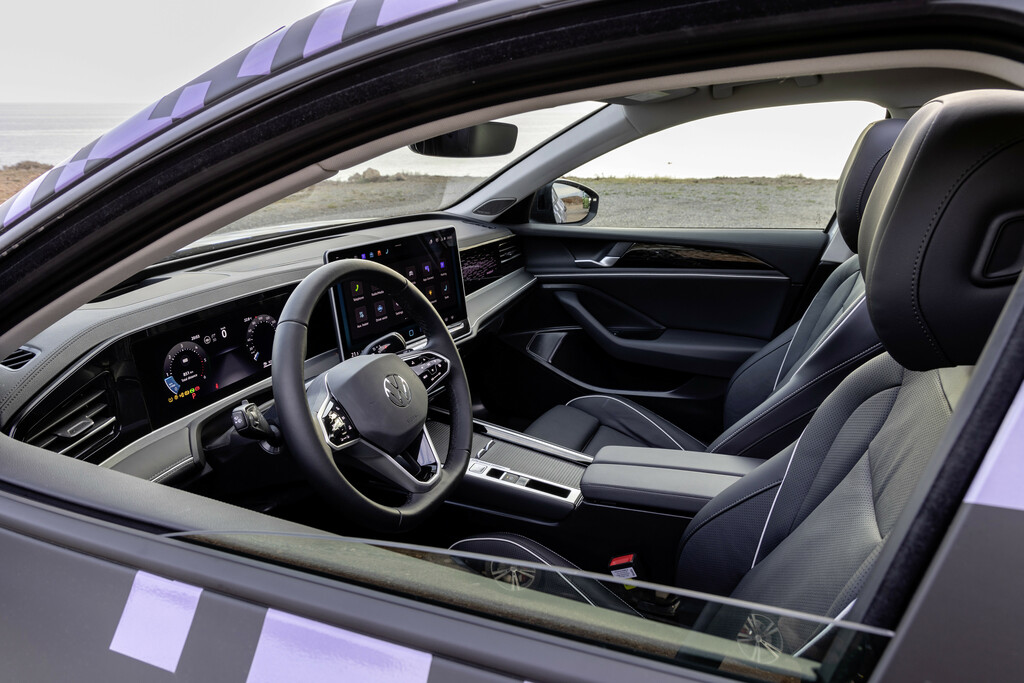 Volkswagen will also make a brand-new head-up display available as an option that projects data onto the windscreen and into the virtual world in front of the car. In order to make operation even simpler, the multifunction steering wheel also features buttons. This was after Thomas Schäfer, CEO of Volkswagen, asserted that the widely criticised addition of touch-sensitive controls (haptic buttons) to his brand's models "definitely did a lot of damage" and committed to provide more straightforward, practical interiors in all subsequent vehicles.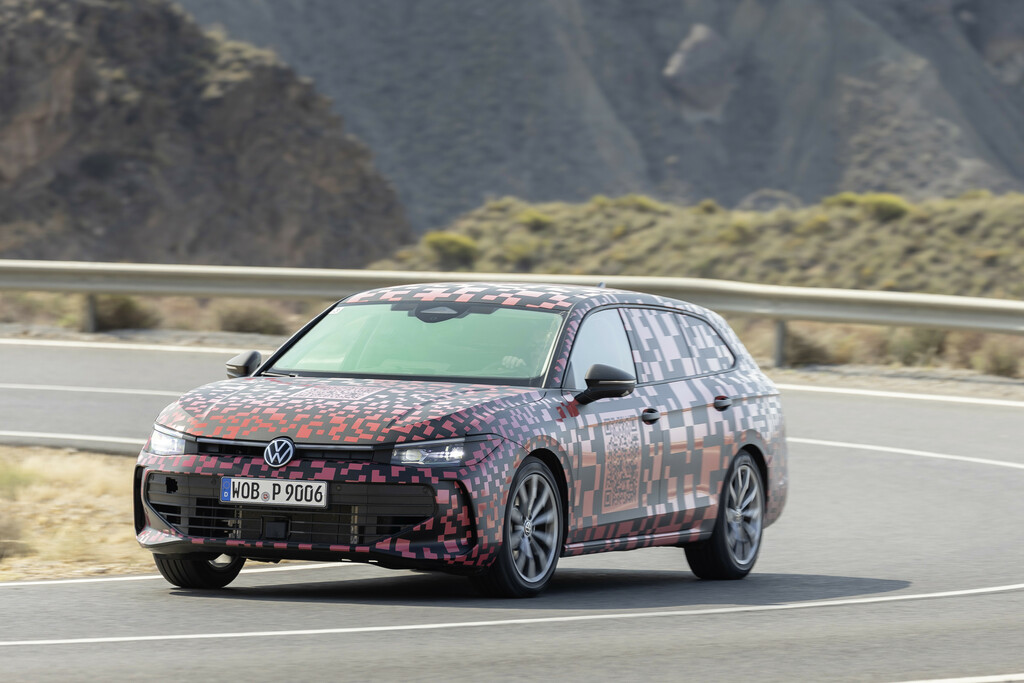 Numerous individual measures, such as increased camber stiffness and greater lateral force steering of the four-link rear axle (increased rear axle stability and thus increased driving safety), a new electromechanical steering setup, modified anti-roll bars and shock absorbers, and adaptations for different wheel rims, improve the running gear of the new model.
The Passat Variant's more direct steering ratio and longer wheelbase improve the driving dynamics even more.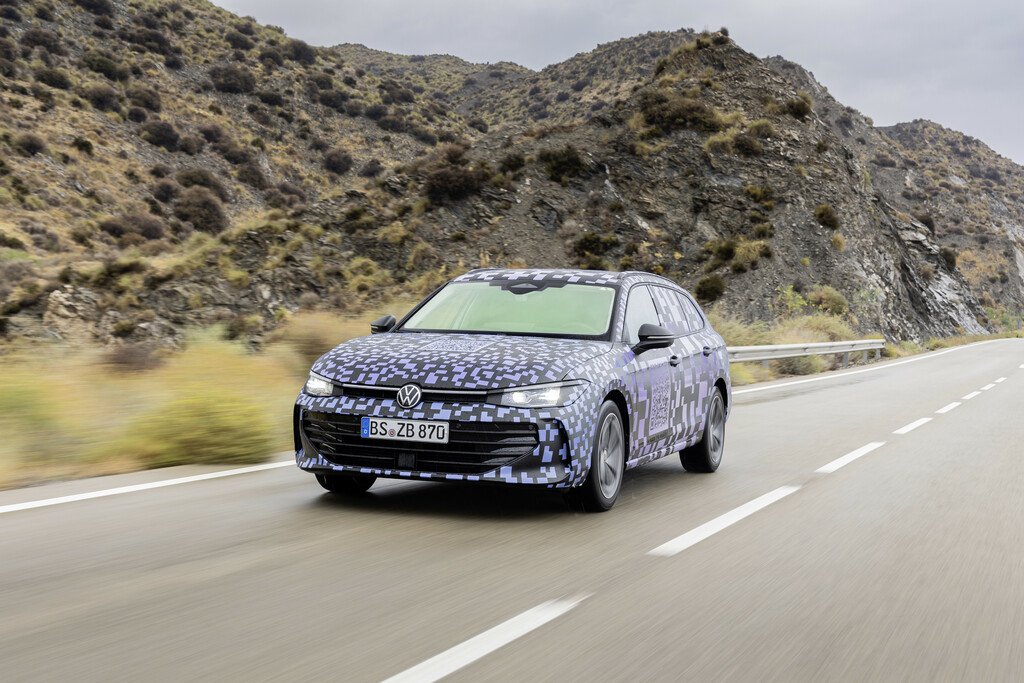 Volkswagen now offers a more advanced iteration of its best-selling adaptive chassis control: the optional DCC Pro with two-valve shock absorbers. This technology continuously responds to the road surface and driving situation, taking into account steering, braking, and acceleration motions.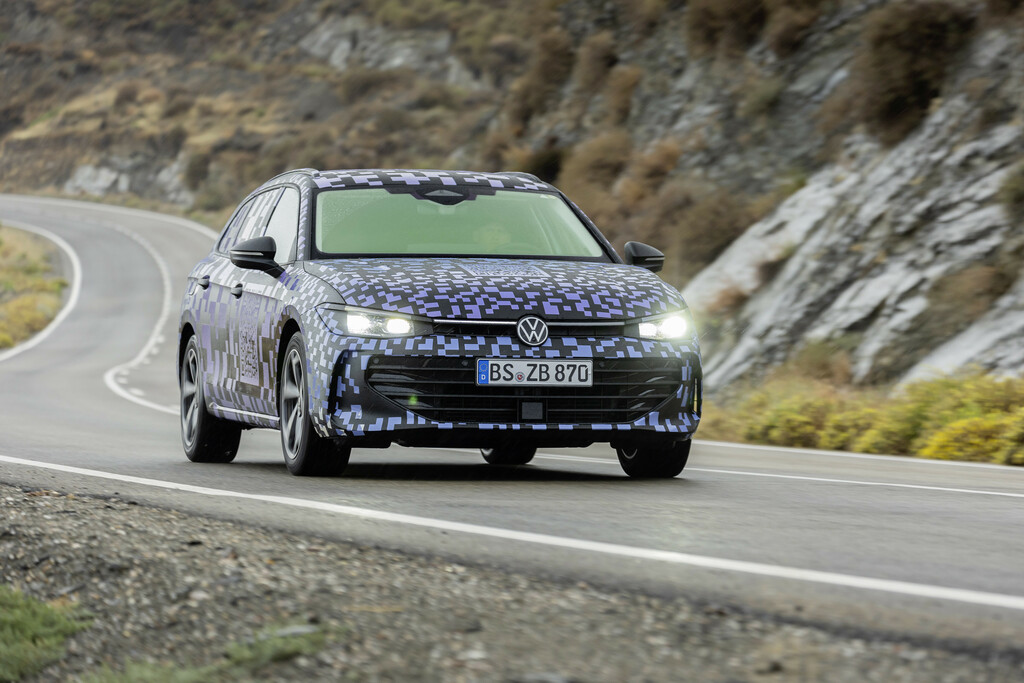 The optimal damping is calculated for each wheel and changed in fractions of a second at the shock absorbers. The driver can tailor the DCC to his or her preferences, ranging from comfort to sport.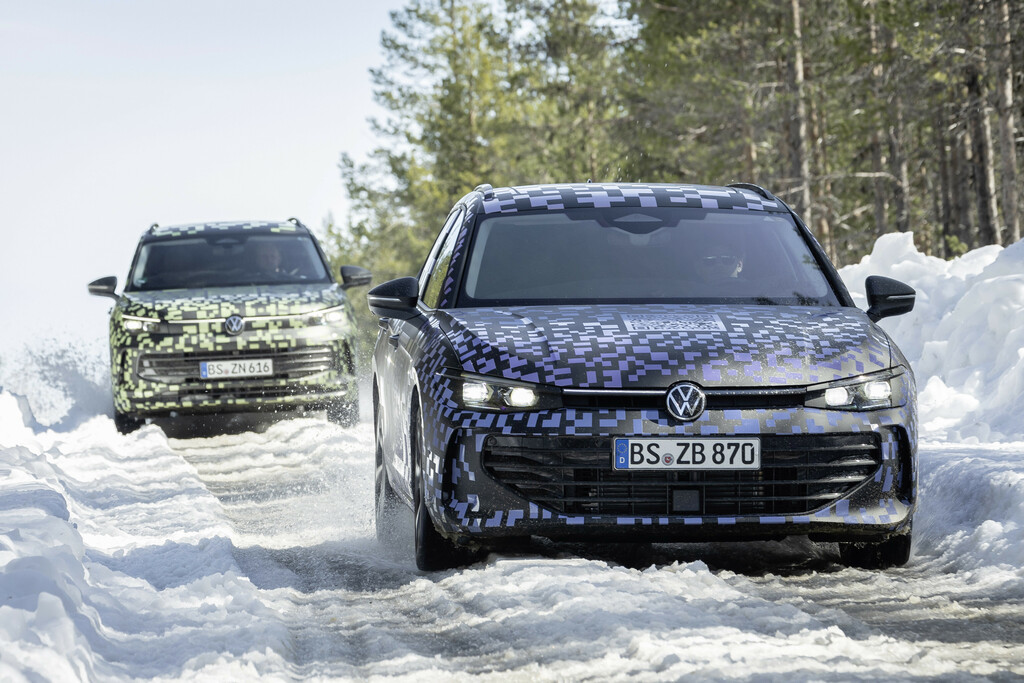 A Vehicle Dynamics Manager is also included as standard equipment, an MQB technology that debuted in the current Golf GTI. The system regulates the functions of the electronic differential locks (XDS) and the lateral dynamics components of the DCC Pro system's controlled shock absorbers. Wheel-specific braking interventions and wheel-selective shock absorber hardness modification make handling more neutral, stable, nimble, and precise thanks to the Vehicle Dynamics Manager.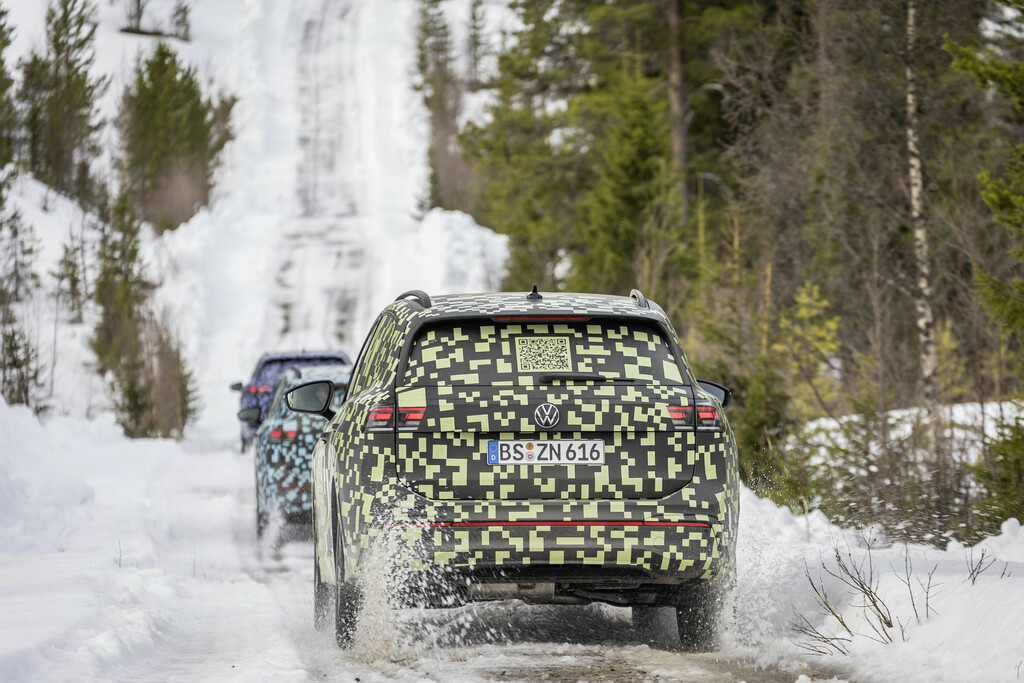 In addition to that, a new generation of IQ.Light LED matrix headlights will be available for the Passat Variant. At the back, it sports a continuous horizontal LED strip for the tail light clusters.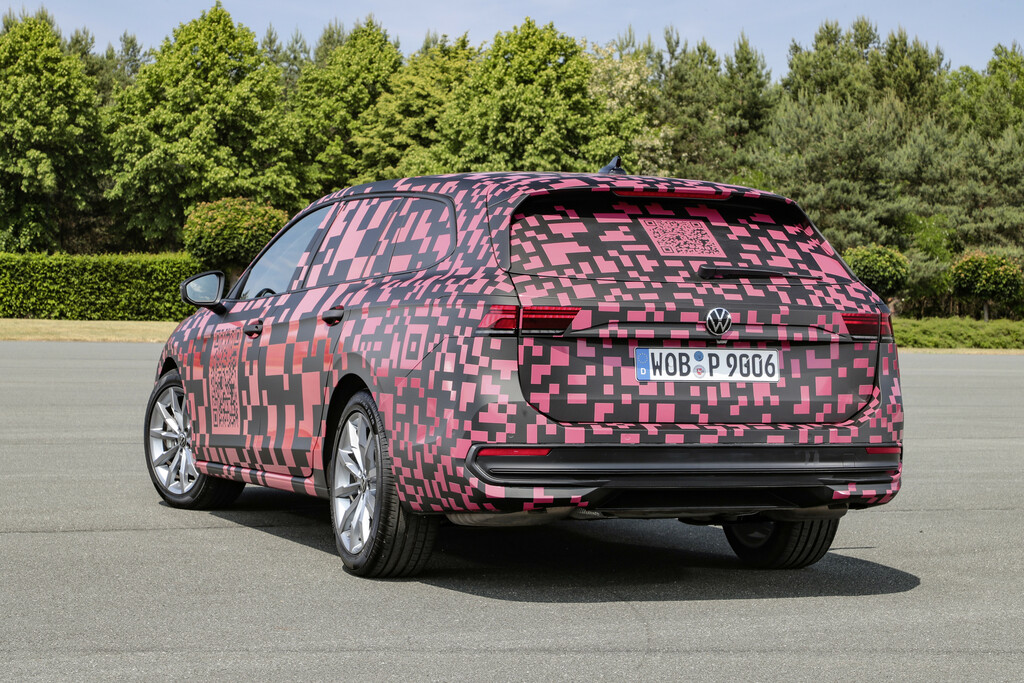 Turbodiesel engines (TDI), turbocharged petrol engines (TSI), mild hybrid turbocharged petrol engines (eTSI), and plug-in hybrid systems (eHybrid) will be available.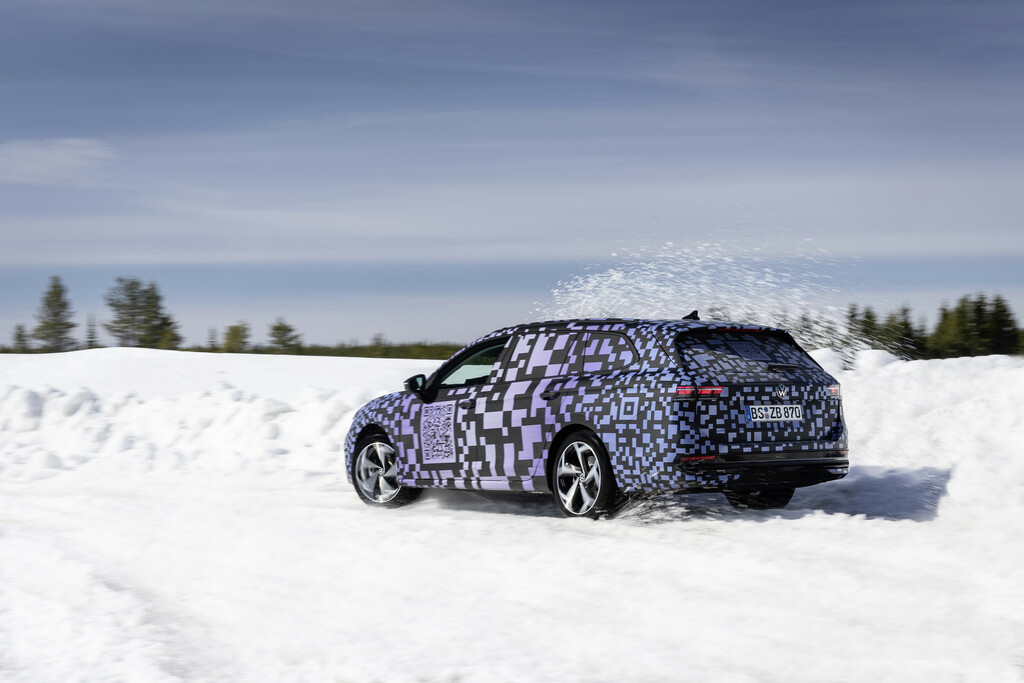 According to Volkswagen, in comparison to predecessors, the electric range of the new plug-in hybrid drives has been expanded to up to 100km, depending on equipment. Furthermore, AC charging will be faster in all eHybrid models, and DC charging will be available as standard for the first time.
There will be no sedan body type, unlike previous Passat versions. As VW moves towards an all-electric future, this Passat is expected to be the last model of the marque to be offered with an internal combustion engine.