Volkswagen CEO Thomas Schäfer claims the widely condemned addition of touch-sensitive controls (haptic buttons) to his brand's models "definitely did a lot of damage" and he has vowed to introduce more straightforward, useful interiors in all upcoming vehicles.
The next-generation Tiguan will be the first model to benefit from the updated layout.
The interior of the new Tiguan, which was fully unveiled in pre-production form without any camouflage, has reportedly received significant attention from Volkswagen. The huge 15-inch touchscreen infotainment system, which projects somewhat conspicuously from the dashboard, is the vehicle's most notable feature. The whole digital cockpit experience is enhanced by a head-up display and a smaller digital instrument cluster.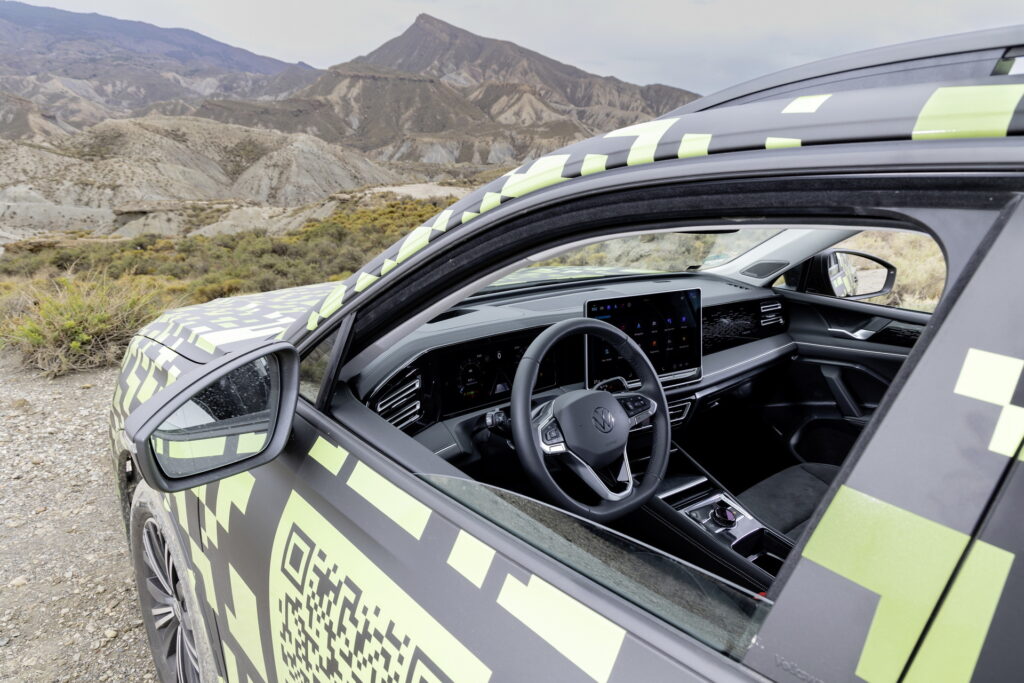 The manufacturer claims that the designers worked very hard to improve the interface's usability based on user input. The touchscreen still houses the climate settings, but the inclusion of illuminated sliders and shortcuts should make things easier for users. Additionally, the centre console's new rotary control, which has its own built-in display, adds a physical component to the whole interaction. As VW had previously promised, the steering wheel has been modified to do away with the highly criticized touch-sensitive buttons in response to customer complaints.
The new and updated interior will be also available here in Malaysia once the Tiguan is launched.
After the current Mk8 generation model reaches the end of its lifecycle, Volkswagen has said that it would not create a new generation of the VW Golf with a combustion engine. The present Golf Mk8 will be updated next year, after which it will continue to be sold until 2030. So the "update" would most likely mean the interior would feature fewer "touch-controls" just like the Tiguan. Does this mean that later on the GTi will be updated too?
In general, manufacturers avoid button-heavy interiors in an effort to simplify and demonstrate the minimalist aesthetic that less is more. According to Schäfer, redesigning VW's interiors required a "massive team" and "quite a bit of time" to complete after working through "an Excel spreadsheet as big as a room." He continued by saying that the business shouldn't mislead its clients by releasing a completely different interior concept each time a new model is introduced.
Despite criticism of cost-cutting techniques, which are most obvious on the Golf, the conversation didn't cover enhancing materials inside the cabin. However, VW Group Chairman Oliver Blume pledged a "quality offensive" and "clear design languages" towards the conclusion of last year to better distinguish the platform-sharing models. Additionally, he disclosed that the Golf and Tiguan nameplates would endure into the inevitable EV age.